The Volatility Option Trade After Earnings in Scholastic Corporation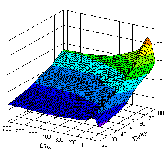 Scholastic Corporation (NSDQ:SCHL) : The Volatility Option Trade After Earnings
Date Published:
2018-11-8
LEDE
This is a slightly advanced option trade that starts two calendar days after Scholastic Corporation (NSDQ:SCHL) earnings and lasts for the 19 calendar days to follow, that has been a winner for the last 3 years.





Scholastic Corporation (NSDQ:SCHL) Earnings
For Scholastic Corporation, irrespective of whether the earnings move was up or down, if we waited two-days after the stock move, and then sold a 3-week at out of the money iron condor (using monthly options), the results were quite strong. This trade opens two calendar after earnings were announced to try to let the stock find equilibrium after the earnings announcement.

We can test this approach without bias with a custom option back-test. Here is our earnings set-up: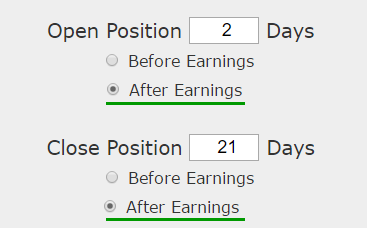 Rules
* Open the short iron condor two calendar days after earnings
* Close the iron condor 21 calendar days after earnings
* Use the options closest to 30 days from expiration (but at least 21-days).

And a note before we see the results: This is a straight down the middle volatility bet -- this trade wins if the stock is not volatile the three weeks following earnings and it will stand to lose if the stock is volatile.


RISK MANAGEMENT
We can add another layer of risk management to the back-test by instituting and 40% stop loss and a 40% limit gain. Here is that setting:





In English, at the close of each trading day we check to see if the entire iron condor is either up or down 40% relative to the open price. If it was, the trade was closed.


RESULTS
If we sold this 35/15 delta iron condor in Scholastic Corporation (NSDQ:SCHL) over the last three-years but only held it after earnings we get these results:


We see a 50.6% return, testing this over the last 12 earnings dates in Scholastic Corporation. That's a total of just 228 days (19 days for each earnings date, over 12 earnings dates).

We can also see that this strategy hasn't been a winner all the time, rather it has won 6 times and lost 6 times, for a 50% win-rate.






Setting Expectations
While this strategy had an overall return of 50.6%, the trade details keep us in bounds with expectations:


➡

The average percent return per trade was 7.54% over 19-days.


➡

The average percent return per winning trade was 19.45% over 19-days.


➡

The average percent return per losing trade was -4.38% over 19-days.


WHAT HAPPENED
This is it -- this is how people profit from the option market -- it's not about guessing; ever.

We hope, if nothing else, you have learned about Scholastic Corporation (NSDQ:SCHL) and the intelligence and methodology of option trading and this idea of equilibrium right after earnings.

Please note that the executions and other statistics in this article are hypothetical, and do not reflect the impact, if any, of certain market factors such as liquidity and slippage.