Pre-earnings Momentum Trade With a Technical Trigger in Flexion Therapeutics Inc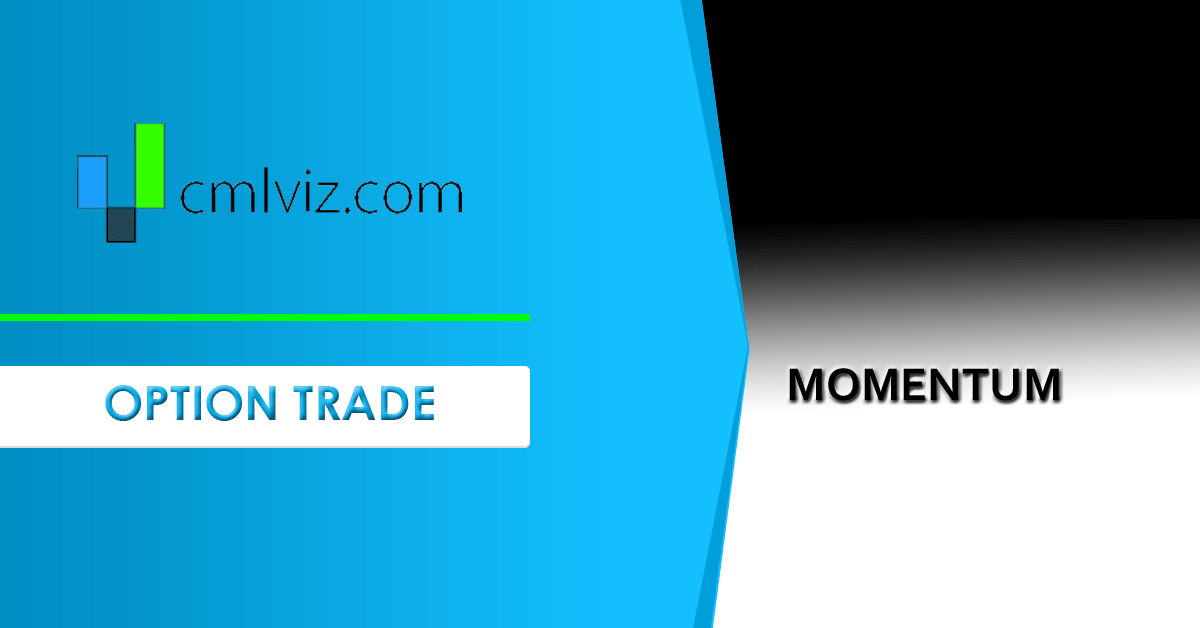 Flexion Therapeutics Inc (NASDAQ:FLXN) : Pre-earnings Momentum Trade With a Technical Trigger
Date Published:
2019-03-13
Preface
There is a bullish momentum pattern in Flexion Therapeutics Inc (NASDAQ:FLXN) stock 3 trading days before earnings. Further, we use moving averages as a safety valve to try to avoid opening a bullish position while a stock is in a technical break down, like the fourth quarter of 2018.
LOGIC
The logic behind the option trading backtest is easy to understand -- in a any market there can be a stock rise ahead of earnings on optimism, or upward momentum, that sets in just 3-trading days before an earnings date. That phenomenon has been well documented by Capital market Laboratories in our seminal webinar on market patterns.

That is, totally irrespective of the reality that follows -- that is, irrespective of whether the stocks have a history of actually rising after earnings. There has been a way to profit from this pattern without taking any formal earnings risk in Flexion Therapeutics Inc.


The Bullish Option Trade Before Earnings in Flexion Therapeutics Inc
We will examine the outcome of getting long a weekly call option in Flexion Therapeutics Inc 3-days before earnings (using trading days) and selling the call before the earnings announcement if and only if the stock price is above the 50-day simple moving average.

Here's the set-up in great clarity; again, note that the trade closes before earnings, so this trade does not make a bet on the earnings result.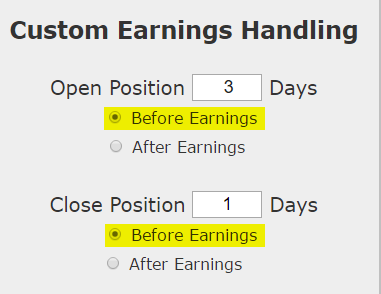 And here is the technical requirement -- note only one is "turned on," and that is the 50-day moving average requirement.:




If the stock price fails the technical requirement, it's fine, we just put a pin in it and check next quarter.


RISK MANAGEMENT
We can add another layer of risk management to the back-test by instituting and 40% stop loss and a 40% limit gain. Here is that setting:




In English, at the close of each trading day we check to see if the long option is either up or down 40% relative to the open price. If it was, the trade was closed.


RESULTS
Here are the results over the last two-years in Flexion Therapeutics Inc:


The mechanics of the TradeMachine® stock option backtester are that it uses end of day prices for every back-test entry and exit (every trigger).

Notice that while this is a 2-year back-test and we would expect four times that many earnings triggers (4 earnings per year), the technical requirement using the 50-day moving average has avoided 5 pre-earnings attempts. In other words -- it's working.

We see a 68.4% return, testing this over the last 3 earnings dates in Flexion Therapeutics Inc. That's a total of just 9 days (3-days for each earnings date, over 3 earnings dates). This has been the results of following the trend of bullish sentiment into earnings while avoiding the actual earnings result.



This is not a magic bullet, rather it's a bullish strategy. In the short-term it hasn't seen any losses, but more importantly, whether or not it loses on any given earnings run-up, the 68.4% return in less than two-full months of trading is predicated on an idea of consistent momentum. The trade will lose sometimes, but over the most recent trading history, this momentum and optimism options trade has won ahead of earnings.


Setting Expectations
While this strategy had an overall return of 68.4%, the trade details keep us in bounds with expectations:
➡ The average percent return per trade was 30.2%.


Checking the Moving Average
You can check to see if the 50-day MA for FLXN is above or below the current stock price by using the Pivot Points tab on www.CMLviz.com.

Back-testing More Time Periods in Flexion Therapeutics Inc
Now we can look at just the last year as well:


We're now looking at 49% returns, on 1 winning trades and 0 losing trades.
➡ The average percent return over the last year per trade was 49.23%.


WHAT HAPPENED
This is how people profit from the option market, its empirical testing, not luck. Now it's your turn.

Please note that the executions and other statistics in this article are hypothetical, and do not reflect the impact, if any, of certain market factors such as liquidity and slippage.