Commvault (CVLT) CEO Mirchandani sees 'incredible opportunity' as companies reevaluate storage because of the cloud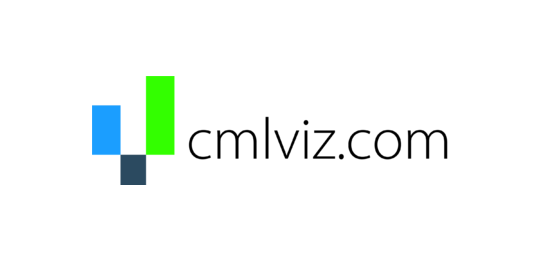 Shares of data management technology pioneer Commvault Systems (ticker: CVLT) are up almost 8% since beating fiscal Q3 results on January 29th, and reiterating to the Street that it expects to return to revenue growth in the coming fiscal year, after two years of falling sales.
This was just the third quarter for newly installed chief executive Sanjay Mirchandani, who has had decades of enterprise software experience at Microsoft, EMC, VMware, and, most recently, software startup Puppet.
This was the second quarter in a row results beat expectations, and Mirchandani, talking with Capital Market Labs by phone a week after the results, was upbeat, saying the company is "in the right place," in the sense that it is repairing deficiencies in its past "go to market" efforts, and that newer products, "Hedvig" and "Metallic," are being well received.
The two systems are focus for Mirchandani's initiative to move Commvault to more and more subscription-based, recurring revenue. The premise on which he bases his revival of the company is that moving workloads to the cloud is causing companies how they buy and provision and maintain the technology "stack" for storage, including apportioning storage to tasks, encrypting data, backing up data, doing disaster recovery, and all that goes with that.
"As customers move down that journey to cloud, they reevaluate the stack," said Mirchandani. "There is an incredible opportunity to have that conversation with them as that refresh happens with customers on their journey to the cloud as it pertains to data."
Hedvig is a "software-defined storage" system that turns individual x86 servers into nodes that can collectively form a storage pool, as an alternative to the traditional approach of having one large system that is the controller for a rack of drives and tapes.
Metallic is a service that lets one back-up and restore data without having to install and maintain traditional backup software. Commvault is letting customers use it with both storage based on the cloud that Commvault provides and with local storage systems owned by the customer.
Chief financial officer Brian Carolan, who also joined in on the call, said to expect that over time, the vast majority of the company's revenue will move to recurring forms of revenue.
To recap, revenue in the fiscal quarter ended in December declined by 4%, year over year, to $176 million, yielding EPS, of 47 cents. That was ahead of consensus for $172.7 million and 40 cents per share.
For the current quarter, Carolan told analysts the company is "confident in our Q4 outlook and we expect to meet or exceed the current fiscal fourth quarter consensus estimates." That forecast calls for $178.6 million in revenue and a 45-cent per-share profit.
Analysts expect this coming fiscal year, sales will rise by 3.5%, to 708.6 million, after a full-year decline of 3.7%.
Capital Market Labs: Let's throw it open to you first, Sanjay, what things do you think are most important for people to focus on in the results and outlook?
Sanjay Mirchandani: Well, I've been here about a year now, and —
CML: Yes, congratulations, by the way ...
SM: Thank you. You know, the the primary draw for me to come here — there were a lot of things I just saw that were really promising. Personally for me the primary thing was getting back into the data space. I had been a CIO and had moved into applications and infrastructure. Within technology, my personal feeling was that the hard problems customers encountered were with data. As I talked to people at Commvault, it was clear that this is company that is rock solid in that space.
As far as the quarter, from an earnings point of view, we closed on our first acquisition during the quarter, Hedvig, in software-defined storage, which offers us an expansion of our TAM [total addressable market] and growth. And we also launched an absolutely spectacular SaaS capability for our customers, with Metallic, and that will now allow us to deliver more technology with choice to our customers. Both of those things happened in the same quarter.
We have been very open and sharing of our journey since I took over. It's about simplify, innovate, and execute. On the execute side, we say we want to get back to sequential growth. This is the second quarter in which we beat expectations. That, in and of itself, we are very pleased with that. We understand there's a lot more to do. We have had a lot going on over the course of the last year, but also in the course of last quarter in particular.
CML: Where did those three things fall down that you are referring to, "simplify, innovate, and execute"?

SM: The company has an incredible asset, which is technology. We, as a data company, we have been up there at the top of every "quadrant" for years, based on Gartner, etc. And the testimony to that really is the fact that customers who use our products stay with us for a long, long time, they renew with us, they growth with us.
Also, from a product point of view, as a company we have over 800 patents granted, and many more filed. So, our core products were not an issue. But we also knew full well that this is a space that is rapidly changing, and that is dynamic. So we did Hedvig, which is a big deal for us, we built out Metallic, and when you activate that, it's a really cool little piece of technology that helps them get value.
So, the products were not an issue. It was about, let's make sure the roadmap is rich. It came back to we've been a little complicated, we've been around 20 years, we have the opportunity to untangle a few things, to make things now super simple, radically simple. With execution, it was about go-to-market, make sure more customers know about us, our story was easy to tell and to understand. The execution was on the go-to-market side, partnerships, alliances, channel, leadership — all of that.
CML: And so how should investors have confidence that is leading you back to growth in fiscal 2021, as you've said you will do?
Brian Carolan: We are encouraged by a lot of the strategic moves we have made throughout this fiscal year. We have been actively increasing our sales capacity, and integrating operations, and that's all going very successfully.
With the launch of Metallic, what that does for more predictability in the business, it helps us in making this migration to more repeatable revenues with subscription-based pricing. Next year is the first true anniversary for us of that renewal cycle. Today, products and software revenue is 40% today subscription-based, three years ago it was 10%.
CML: Do you have a target, perhaps even an internal target, as to what you would like to see that subscription percentage rise to, as a percent of products and software revenue, from that 40% it is today?
BC: We haven't laid that out. We foresee this continuing to compound and continuing to increase. As we get into the renewal cycle, plus the opportunity for cross-sell and up-sell, for new product as well as for something like Metallic, we think the majority will be repeatable over time.
SM: It's a journey we've been on for a few years now. We want to give customers the opportunity to consume as they want. What irks me the most is when companies tell CIOs how they want to consume. They should be free to use it the way they wish to use it. It's very malleable. To give customs a choice is something we keep front and center.
BC: And, you know, there's just a change in dynamics with the anniversary [of customer contracts], there's just an opportunity to engage with customers and offer them an opportunity to expand their business with us.

SM: This last year, I hired Sandy Hamilton to really build out the customer success function [Sandra Hamilton is head of customer success for Commvault. She's been hard at work on that, the team is in place and growing, we've been planning for it.
CML: Sanjay, with these new additions, Hedvig, and Metallic, what is the vision for the product suite over time? How do you see this evolving as a cohesive offering over the next several years?
SM: If you'll humor me, allow me to geek out for two minutes, kind of, the world according to me. As customers move more and more of their workloads to whatever form of cloud they choose, let's say multi-cloud for the sake of argument, then problems with data will need new types of solutions, for data protection of containerized workloads, say.
Applying existing approaches to these new workloads is not right way to solve it. I like to use the analogy of left brain and right brain, between storage management and data protection. Metallic becomes a simple, simple easy, incredibly easy user experience. And Hedvig is a key part of how we solve these problems. Intelligence in data management and storage management is what we know, and what Hedvig brings to the table, and data protection is what Commvault knows well.
Now, any study you look at, says, any study will tell you that in two to three years, software-defined storage is going to be the predominant way storage gets done, both for on-premise and cloud. Any application that has forward support is transportable. As customers move down that journey to cloud, they reevaluate the stack. There is an incredible opportunity to have that conversation with them as that refresh happens with customers on their journey to the cloud as it pertains to data. It's no longer all about, or just about the infrastructure.
CML: And as far as cloud, do we think that all the workload shifts to public cloud at some point? Is that the operating assumption?
SM: I think it's going to be a hybrid world for the foreseeable future. If I were a CIO today, I would definitely be focused on a hybrid architecture. I would be thinking about, some things work perfectly well on premise, there's no no need to rip and replace them.
Most customers live in a mixed mode world. I believe it's going to be a hybrid model for a long time. It just makes financial sense, some assets have plenty of useful life. We've seen data we help customs manager grow in public cloud dramatically year on year, one example of which being the 800 petabytes we mentioned on the call — that is just a subset of our customers' reporting, just the part that is public cloud data.
As cloud technology becomes more mainstream, whether for economics or otherwise, moving some on-prem to off, or the other way, we make that absolutely transparent for customers.
CML: This is something of a tangent, but do you see any workloads transiting between clouds? Where, say, some workload originated in Azure but then it transits to AWS and terminates there? Truly multi-cloud...?
SM: Not really at this point. I think we are in phase where for a lot of production workloads running in a cloud, there are not substantial switches between clouds. Maybe R&D and test, yes, you see stuff moving around.
There is actually a fracture between multiple clouds, and "multi-cloud." Are all workloads fully multi-cloud? Not all the way. Some CIOs care about it, but it's not an across-the-board priority. For CIOs to create cloud-native capabilities, cloud management and operations, that's the big thing. What's more important is getting-cloud native capabilities in organizations, getting that into production. That's the focus.
CML: Brian, maybe you can speak to this, the metrics you share with investors, do those things change as you move deeper into subscriptions with things like Hedvig and Metallic? The stuff we are used to hearing about from many SaaS companies, such as retention rates and expansion rates.
BC: Absolutely. In FY21, that's top of mind, things such as gross renewal rates, net renewal rates, etc. New business offerings like Metallic, that's all SaaS, and it shows up In things like the ARR [annualized recurring revenue] number for customers, all of that.
CML: Sanjay, I'm curious, since you came from Puppet before being here, and before that you were with giant companies such as EMC, any thoughts about how things have changed in the software landscape in the decades you've been in this business?
SM: For me personally, coming out of EMC and VMware, and Puppet, it's really about getting into the whole late-stage startup and how that motion works, how do you take things to market. It's a daily learning experience from that point of view.
Coming here, I realized the hard problems we needed to solve are becoming about data. Data has been something you wanted to compress, to de-duplicate, or hope existed when you needed it, when something went bump in the night. It went from that, traditionally, to where you got questions about things now such as, How do we not know more about this?
CML: A more opportunistic use of the data, rather than just maintaining...
SM: Yes. For me, it was a personal pivot to say, I want to spend some time in data. I got a phone call from the company, it was almost like they had built this company for the problems of today when they stared it, they were already all about scale-out, from heterogenous systems, and it's just in great shape.
The challenge of CIOs today is mass data fragmentation, more apps from more generations spitting out more data in different form factors. There is so much data being generated, how do you control it? How do you manage it, how do you store it?
CML: Right now, the split between products and software, on the one hand, and services on the other, is tilted toward services. Does that change in the coming years?
BC: It'll be a balance, we will focus on growth in both categories next year. Services will benefit from Metallic, which will be coded under services in a SaaS model. But our strategy is to be more balanced, because new software is where the growth is going to come from.
CML: Sanjay, anything you'd like to add that we haven't touched on?
Sanjay: One other thing is, when we launched Metallic, it was really about customers in the broad 500 employees to 2,500 employees range, we're finding it is expanding beyond that. Which was a new space for us. The use cases for Metallic made it super easy. And so we found that this enterprise-grade application is going to have some interesting prospects for us the product gets out there.
CML: It's attracting enterprise interest?
SM: Exactly. It's turning out, there are customers at home with laptops that need to be backed up, there's your distributor network, there are your remote sites. Interesting use cases are emerging. Even though it was tailored to the mid market, we now find it finding interest in enterprise.
CML: Concluding thoughts, Sanjay?
SM: Just that we are right where we want to be right now, going into Q4, and turning the corner going into next year.
CML: Best of luck with it, Sanjay. Thanks for taking the time to talk with us.
Preparing for the Future
It's finding the technology gems before they are household names that can turn into the 'next Google,' or 'next Apple,' where we have to get ahead of the curve. This is what CML Pro does, with an auditor verified track record, because of course it's verified.
Each company in our 'Top Picks' has been selected as a future crown jewel of technology. Market correction or not, recession or not, the growth in these areas is a near certainty.
The precious few thematic top picks, research dossiers, and alerts are available for a limited time at a 30% discount.