The Option Trade in AMD That is Working Right Now, In This Market, Exactly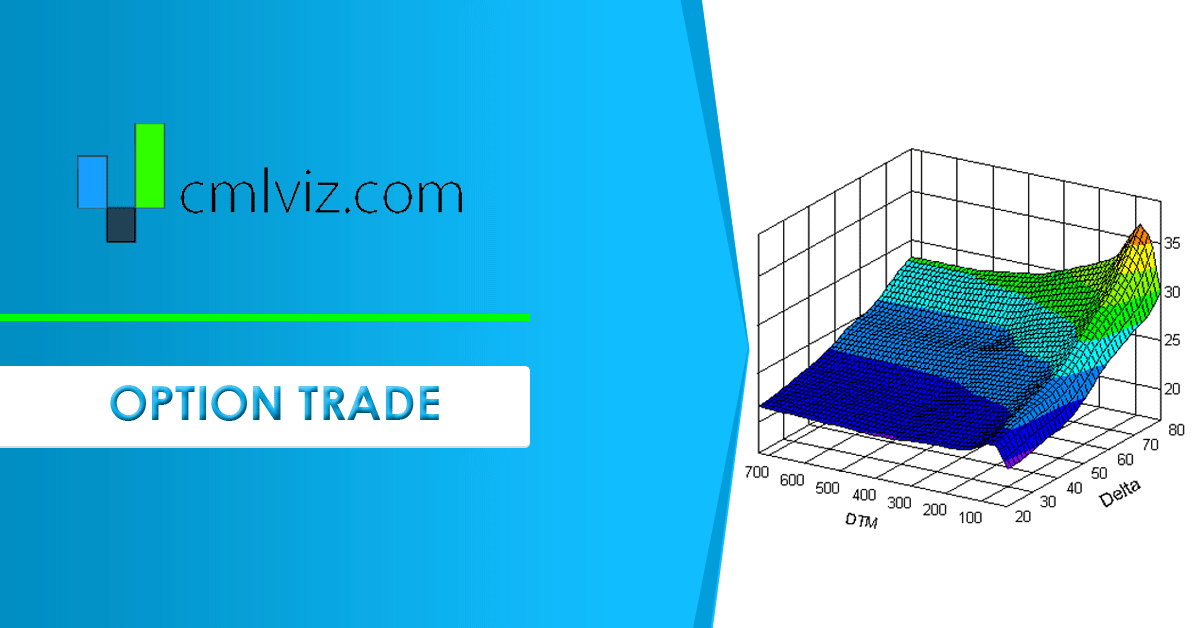 The Option Trade in AMD That is Working Right Now, In This Market, Exactly


Date Published: 2018-11-21




Preface
We have recently look at four strategies that took no stock direction risk and have been large winners during this market swoon. We urge you to take a look if you are not familiar with each of them: NVDA, TWLO, AAPL, and BABA.

Today we look at the opposite trade in AMD, one which still does not take stock direction risk, but benefits from a stock where volatility in the option market appears to be priced too high.


Here is a chart if AMD's 30-day implied volatility (IV30®). We can see it is in the 61st percentile, so a bit elevated relative to the middle zone, which would be the 50th percentile.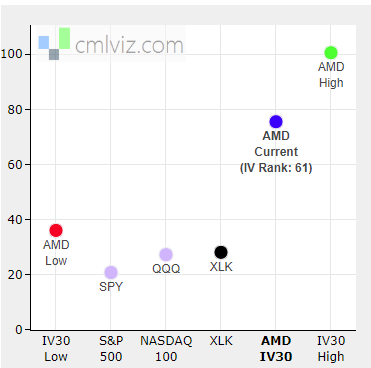 You can see this chart for any company at any time, for free, on Risk Chart at CMLviz.com. The IV30® is the implied price movement reflected by the option market in the stock price for the next 30 calendar days -- it is forward looking.

We note that AMD released earnings a month ago and we even spoke with the CEO, one-on-one in our dossier Exclusive Interview: AMD CEO Tells Us 'There's No Panic' About Chip Industry Weak Spots


Back-test
We will examine the outcome of going short a weekly iron condor in options that are the closest to seven-days from expiration. But we have a rule -- it's a stop and a limit of 40%.

Let's not worry about stock direction or earnings. The construct of this trade is simple:

* Short an at the money call.

* Short an at the money put.

* Long a 20 delta call.

* Long a 20 delta put.

At the end of each day, the back-tester checks to see if the iron condor is up or down 40%. If it is, it closes the position, and re-opens the following week. This trade makes sense in the context of other option positions that have the opposite positioning, like NVDA, TWLO, AAPL, and BABA.

The Results
We back-tested this only over the last seven-weeks. We are hyper focusing not on a long drawn out pattern, but rather this time, right now, this period of volatility.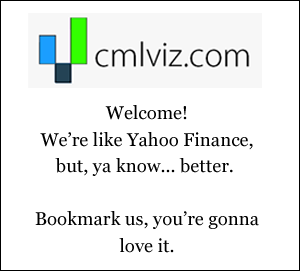 The mechanics of the TradeMachine® Stock Option Backtester are that it uses end of day prices for every back-test entry and exit (every trigger).

Notice that this has triggered once a week, with the intention of testing an idea:

Take well bounded risk, small, and direction-less, and see if there are any stocks that have had their clobbering, and now stagnate. This trade loses if AMD shows great volatility, and stands to win if it stays rather range bound.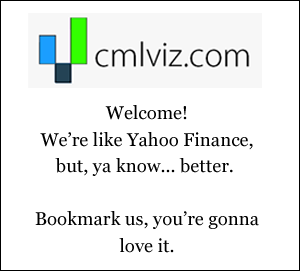 Setting Expectations
Since we use end of day open and closes, while this strategy has an overall return of 233%, the trade details keep us in bounds with expectations:

➡ The average percent return per trade was 39.4% over each weekly period.
➡ The average percent return per winning trade was 53% over each weekly period.
➡ The percent return per losing trade was -41.9% over each weekly period.

Not only are we seeing a high winning percentage, but also that the average win is twice as large as the average loss. Further, this trade takes no stock direction risk at all.


WHAT HAPPENED
This is why you have a Trade Machine membership. When the market shifts, we need a minimum amount of data to adjust, and succeed. This is how people profit from the option market.
Tap Here, See for Yourself

Risk Disclosure
You should read the Characteristics and Risks of Standardized Options.

Past performance is not an indication of future results.

Trading futures and options involves the risk of loss. Please consider carefully whether futures or options are appropriate to your financial situation. Only risk capital should be used when trading futures or options. Investors could lose more than their initial investment.

Past results are not necessarily indicative of future results. The risk of loss in trading can be substantial, carefully consider the inherent risks of such an investment in light of your financial condition.

Please note that the executions and other statistics in this article are hypothetical, and do not reflect the impact, if any, of certain market factors such as liquidity and slippage.