The Companies Growing Cash Flow are Crushing the Market


Cash Flow Growth
Written by Ophir Gottlieb
Our purpose is to provide institutional research to all investors and break the information monopoly held by the top .1%. Thanks for standing with us.
PREFACE
It turns out there are a handful of metrics, even taken by themselves, that when we identify the top performers, we tend to find stock winners. Today, we'll look at the growth in cash from operations, a metric which creates a portfolio that has more than tripled the S&P 500; and then at the end, we'll show you a beautiful metric alone that has also beaten the S&P 500 by 200%.
Discover the undiscovered:
Get Our (Free) News Alerts Once a Day.
CASH FLOW
Let's examine all technology companies over $25 billion in market cap. We'll start with the raw numbers -- simply rank the companies buy the size of their stock buy backs, without adjusting for company size.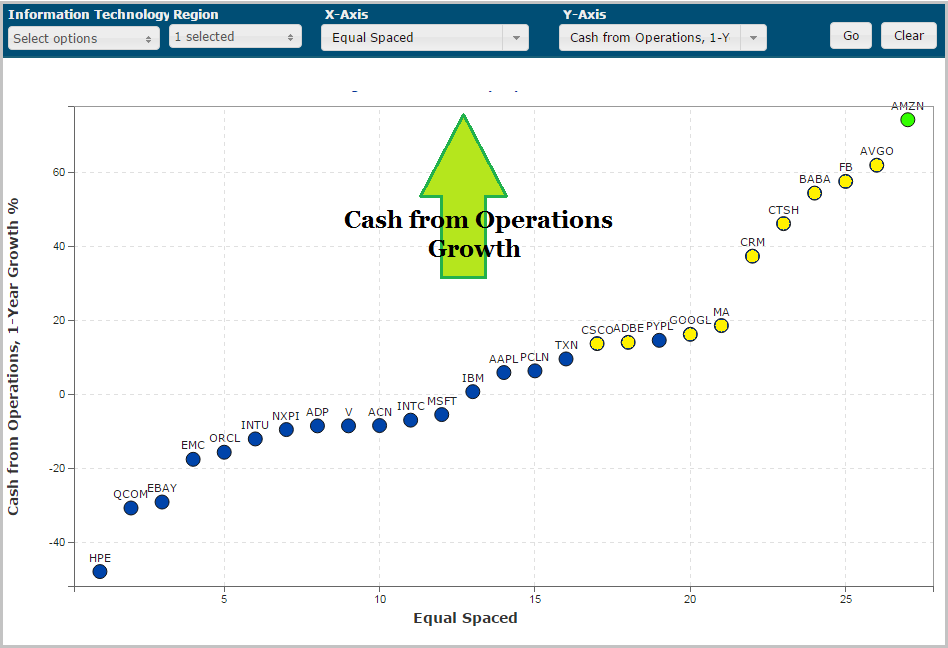 We can read about how overvalued Amazon is, or we can try to fig a little deeper than the headlines. Amazon has seen the largest growth in cash from operations in all of large cap technology. In fact, if we plot the trend through time in the bluebars and revenue in the gold line, we see an amazing trend: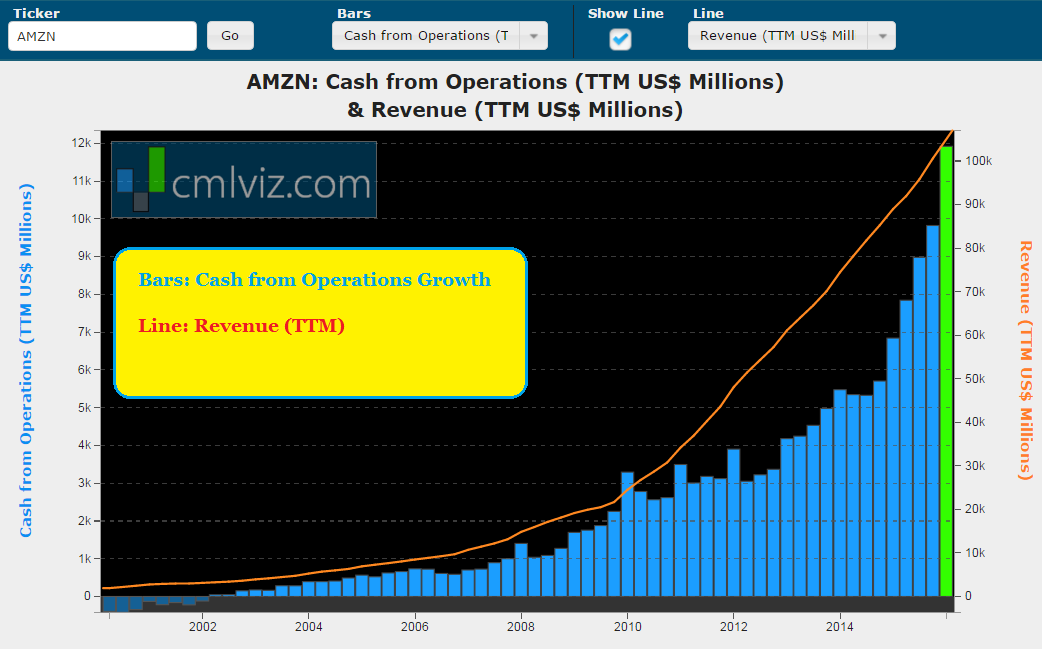 Maybe the argument shouldn't surround valuation and point more clearly to cash flow and revenue growth that, as an aside, has been met with substantial margins growth as cloud computing (AWS) and especially Amazon Prime is exploding.
Back to our original chart we Avago (AVGO), Facebook (FB) and Alibaba (BABA), Cognizant Technology (CTSH) round out the top five. Apple (AAPL) comes in at number thirteen, still ahead of MSFT, Visa (V), QCOM, EBAY and about tied with PCLN.
DOES THIS MATTER
These five companies have crushed the S&P 500 over the last two-years:

Not only has a portfolio of either the top five or top ten companies more than tripled the S&P 500, but only one company in the top ten was even down over two-years.
CASH FLOW: SMALLER COMPANIES
Now let's take the same chart but do it for tech companies with market caps between $10 billion and $25 billion.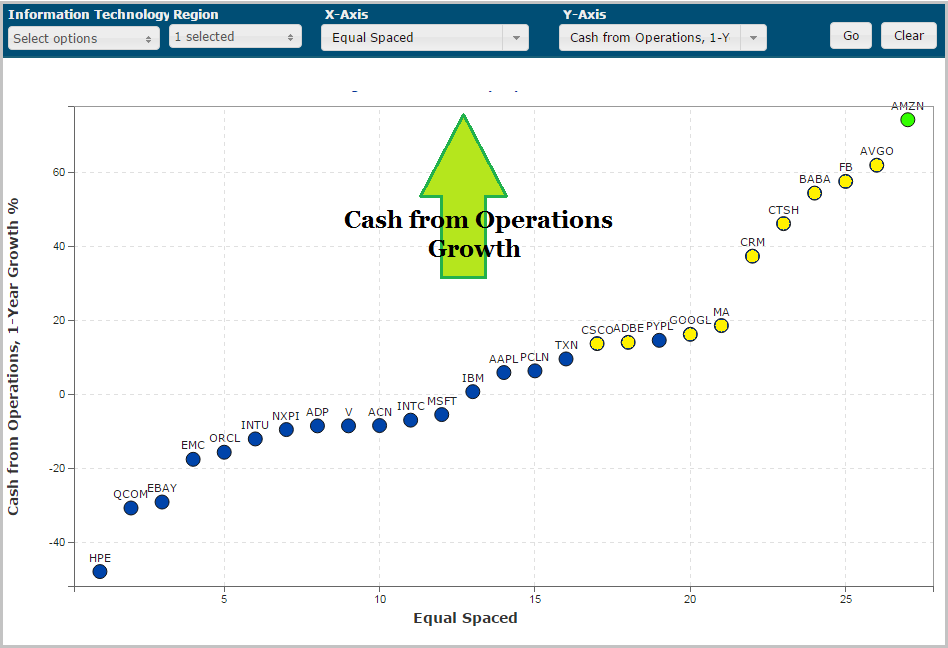 It's a forgone conclusion that Twitter is dead, right? I mean, that's what we've been told. But the reality is that Twitter has grown cash from operations faster than any technology company greater than $10 billion, and it's not even close. Here is the firm's cash from operations in the blue bars and revenue in the gold line.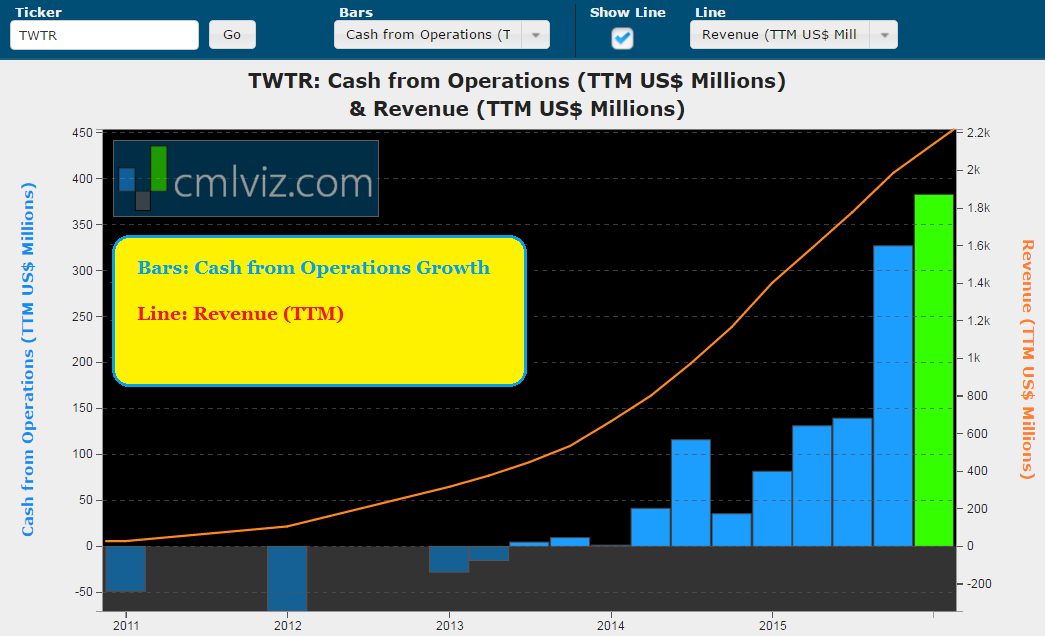 Twitter's revenue is exploding, up 58% year-over-year (TTM). For the year ending Dec 2012, Twitter generated $317 million in revenue. For the year ending Dec 31, 2015, the company delivered over $2.2 billion in revenue. Hardly dead.
But there's another reason to get bullish on Twitter that as far as I can tell, no other institution other than CML Pro has caught onto -- that research dossier is available on CML Pro.
We do make a special note that the second fastest growing firm in terms of cash from operations in this size peer group is one of the cyber security marvels, Palo Alto Networks (PANW). A true gem.
But there's more.
THE NEXT HUGE WINNERS
It turns out there is another single measure that if you take the top five companies in the entire large cap market over the last two-years, they have doubled the S&P 500. If you take the top 10 companies, they have tripled the S&P 500.
We won't hide it from you -- this isn't a teaser -- here it is: revenue per employee:

Imagine if we combined the two lists. Friends, this is the information that the top 0.1% use. This is how the greatest transfer in wealth we have ever experienced has moved money to the top 0.1% from everybody else. It's just access to information, that's all. Our purpose is to provide institutional research to all investors and break the information monopoly held by the top .1%. Here's how we do it:
True margins, revenue and profits, the kind that turn companies from small caps into mega caps, the kind that see stocks double, triple or even quadruple, that only occurs when two critical phenomena collide:
To find the 'next Apple' or 'next Google' we have to get ahead of the curve. This is what CML Pro does. Our research sits side-by-side with Goldman Sachs, Morgan Stanley and the rest on professional terminals, but we are the anti-institution and break the information advantage the top .1% have.
Each company in our 'Top Picks' is
the single winner
in an exploding thematic shift like artificial intelligence, Internet of Things, the cloud, drones, biotech and more. In fact, here are just two of the trends that will radically affect the future that we are ahead of: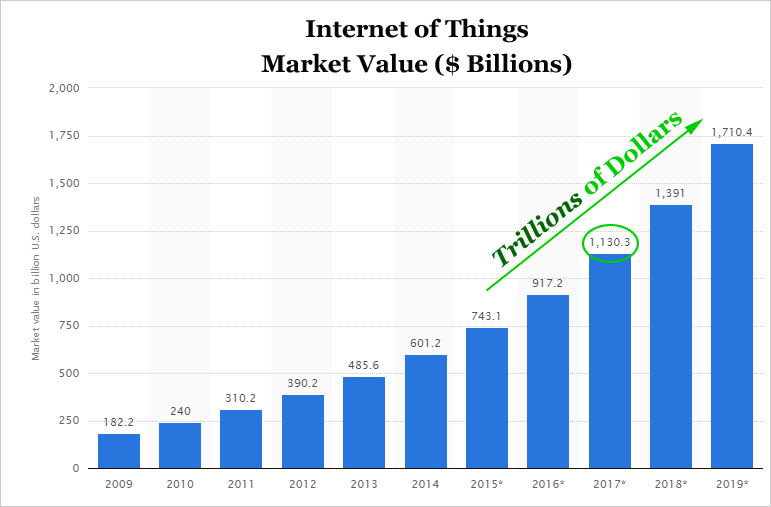 The Internet of Things (IoT) market will be measured in
trillions
of dollars as of next year. CML Pro has named the
top two companies
that will benefit. Then there's cyber security: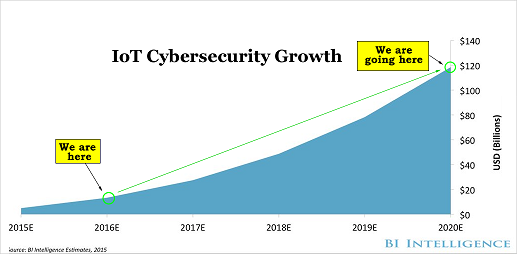 Market correction or not, recession or not, the growth in this area is a near certainty, even if projections come down, this is happening. CML Pro has named
the single best
cyber security stock to benefit from this theme.
These are just two of the themes we have identified and this is just one of the fantastic reports CML Pro members get along with all the visual tools, the precious few
thematic top picks for 2016
, research dossiers and alerts. For a limited time we are offering CML Pro at a 90% discount for $10/mo. with a lifetime guaranteed rate.
Join Us: Get the most advanced premium research delivered to your inbox along with access to visual tools and data that until now has only been made available to the top 1%.
Thanks for reading, friends.