Amazon's Secret Now Attacks Google, Apple and Facebook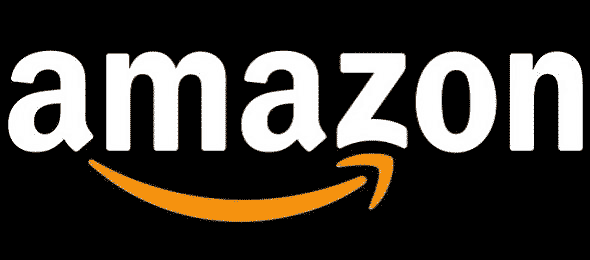 Amazon.com Inc. (NASDAQ:AMZN) Video Growth Enormous Gains Challenges Alphabet and Netflix
Preface

The online video and streaming video on demand realm of technology is showing tremendous growth. Amazon.com Inc. (NASDAQ:AMZN) recently announced a direct competitor to Alphabet Inc. (NASDAQ:GOOGL) and its YouTube property on the heels of the same announcement from Facebook Inc. (NASDAQ:FB).




On the advertising side, online video has accelerated into the media vernacular as the single fastest growing segment with many projections indicating it will eclipse banner web ads quite soon, and then begin to take the standard linear television advertising market as well.

While this video transformation bodes extremely well for twitter Inc. (NYSE:TWTR), Facebook Inc. and Alphabet Inc., there is one company that has quietly shown enormous growth.

HERE COMES AMAZON.COM
The battle for streaming video on demand, or SVOD, is one that Netflix Inc. (NASDAQ:NFLX) has been winning for a long time. Here is a chart of market penetration in the United States from our friends at Statista: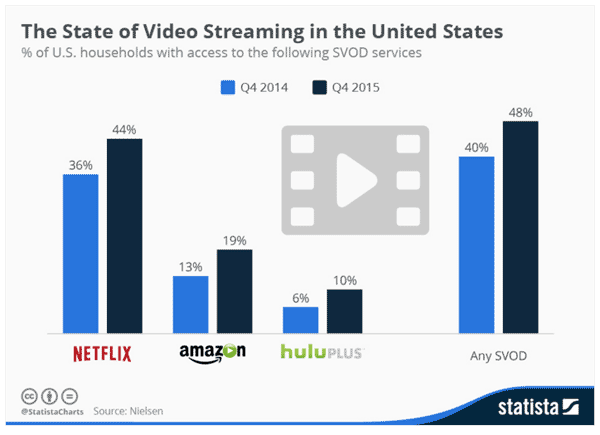 While Netflix has the leadership position, it has no presence on the web as a stand-alone video provider. That world is dominated by Alphabet and Facebook. Here's a chart of the most popular web properties for video: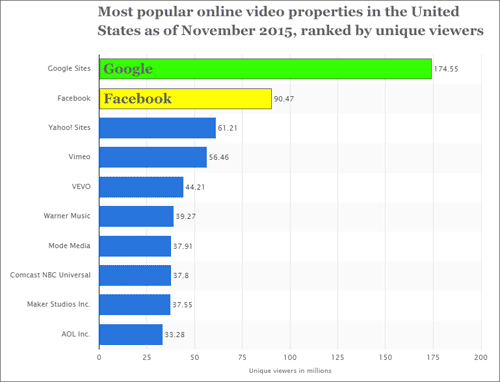 When taken together, Netflix and Alphabet account for more than 50% of the downstream traffic in the entire United States. Yes, Netflix and Alphabet are "more than 50% of the Internet." But, hidden in the nooks and crannies is Amazon.com. Here is a table that shows downstream usage one year ago.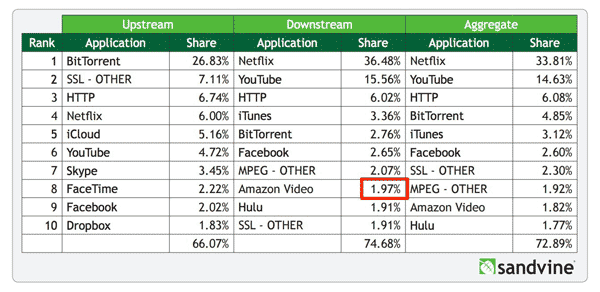 Amazon.com Inc. (NASDAQ:AMZN) video is highlighted in eight place at 1.97% of downstream traffic. We can see Facebook in sixth place and Apple Inc. (NASDAQ:AAPL) iTunes in fourth place. Now, let's fast forward to this year: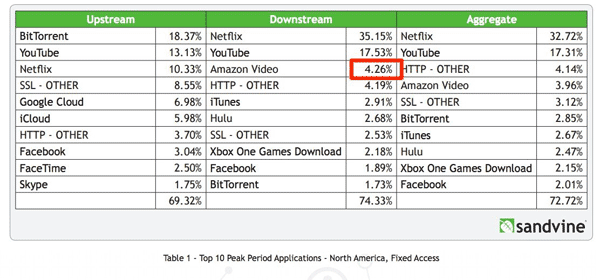 Amazon.com video has risen from eighth place at 1.97% of downstream traffic to third place and 4.26% of downstream traffic. It has overtaken Facebook and Apple, and now represents 4.26% of downstream traffic from its video property. It hasn't reached the crown jewel that is Netflix, but Alphabet's YouTube is clearly in its sites.

AMAZON.COM HAS A UNIQUE POSITION
The uniqueness for Amazon.com is that the video business in and of itself doesn't actually have to make money. As Jeff Bezos so famously said, "When we win a Golden Globe, it helps us sell more shoes." That puts Amazon.com in a position of enormous power as it can not only outlay expenditures for the stand alone video business, but also invest resources with the expectation that it will drive other cash flow from e-commerce to Amazon Prime subscriptions.

The video business is so critical to Amazon.com that Jeff Bezos actually referred to it as the "fourth pillar" of Amazon (Yahoo! Finance).

Amazon.com seems to be growing at an enormous rate in yet another booming thematic trend.

WHY THIS MATTERS
Amazon.com spans so many thematic transformations that it's impossible to cover in one report. But behind the thematic transformations are technology companies powering the changes that win no matter which of the mega caps end up being the winner. It's these companies that we all want to know about -- the opportunities to find the 'next Apple' or 'next Google.' This is what CML Pro does. Our research sits side-by-side with Goldman Sachs, Morgan Stanley and the rest on professional terminals, but we are the anti-institution and break the information advantage the top .1% have.

Each company in our 'Top Picks' is the single winner in an exploding thematic shift like artificial intelligence, Internet of Things, drones, biotech and more. In fact, here are just two of the trends that will radically affect the future that we are ahead of: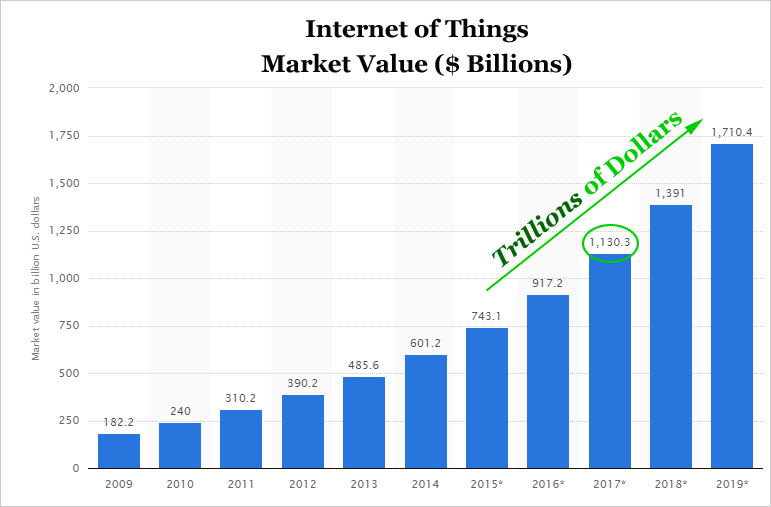 The Internet of Things (IoT) market will be measured in trillions of dollars as of next year. CML Pro has named the top two companies that will benefit. Then there's cyber security: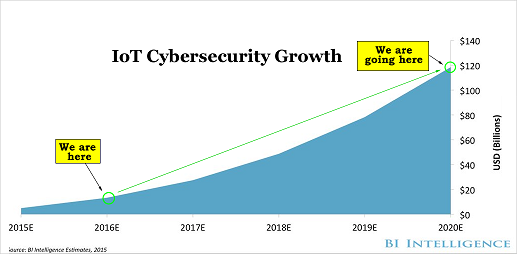 Market correction or not, recession or not, the growth in this area is a near certainty, even if projections come down, this is happening. CML Pro has named the single best cyber security stock to benefit from this theme.

These are just two of the themes we have identified and this is just one of the fantastic reports CML Pro members get along with all the visual tools, the precious few thematic top picks for 2016, research dossiers and alerts. For a limited time we are offering CML Pro at a 90% discount for $10/mo. with a lifetime guaranteed rate. Join Us: Get the most advanced premium research delivered to your inbox along with access to visual tools and data that until now has only been made available to the top 1%.

Thanks for reading, friends. The author is long shares of Apple and Twitter.


Please read the legal disclaimers below and as always, remember, we are not making a recommendation or soliciting a sale or purchase of any security ever. We are not licensed to do so, and we wouldn't do it even if we were. We're sharing my opinions, and provide you the power to be knowledgeable to make your own decisions.

Legal The information contained on this site is provided for general informational purposes, as a convenience to the readers. The materials are not a substitute for obtaining professional advice from a qualified person, firm or corporation.
Consult the appropriate professional advisor for more complete and current information. Capital Market Laboratories ("The Company") does not engage in rendering any legal or professional services by placing these general informational materials on this website.
The Company specifically disclaims any liability, whether based in contract, tort, strict liability or otherwise, for any direct, indirect, incidental, consequential, or special damages arising out of or in any way connected with access to or use of the site, even if we have been advised of the possibility of such damages, including liability in connection with mistakes or omissions in, or delays in transmission of, information to or from the user, interruptions in telecommunications connections to the site or viruses.
The Company makes no representations or warranties about the accuracy or completeness of the information contained on this website. Any links provided to other server sites are offered as a matter of convenience and in no way are meant to imply that The Company endorses, sponsors, promotes or is affiliated with the owners of or participants in those sites, or endorse any information contained on those sites, unless expressly stated.