The Exact Trigger that Indicates Volatility in Amazon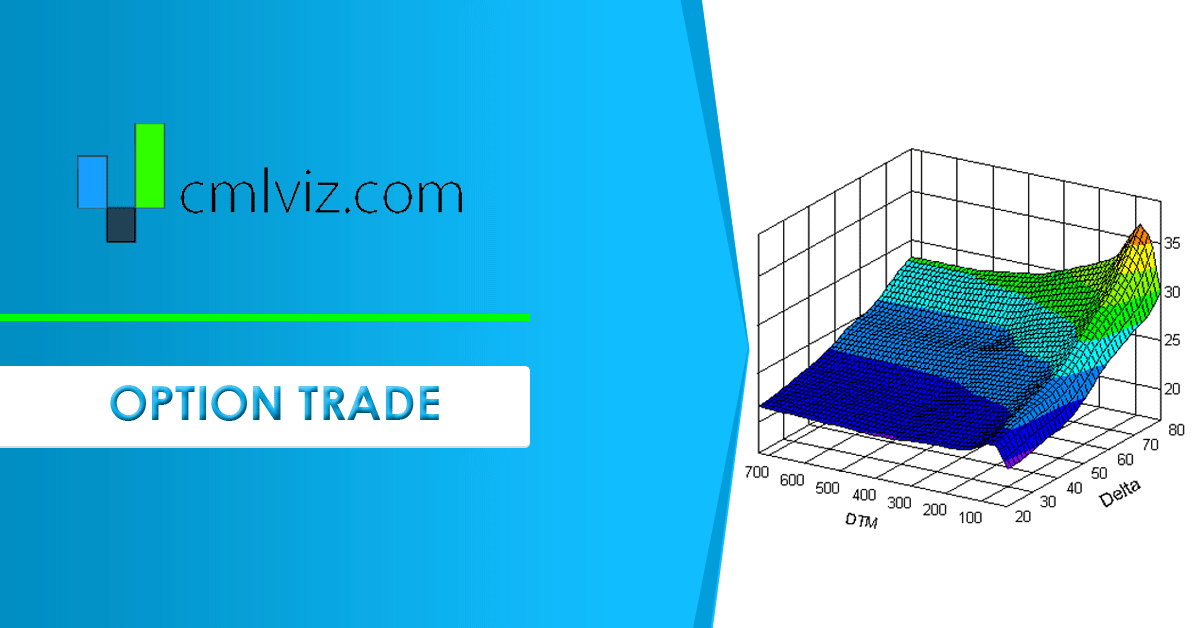 The Exact Trigger that Indicates Volatility in Amazon
Date Published:
2018-12-27
Updated: 2018-01-03




Lede
Simply owning puts and calls together, like a straddle or a strangle, has been a huge winner for the end of 2018 and the start of a new bear market. But, equally, it has been a huge losing strategy outside of that time frame.

But, there is a technical condition, when met, that has shown the time to expect large stock swings in Amazon (AMZN) and then the option trade that has profited for the last 10-years.

Here is a quick 3 minute video that demonstrates the back-test:


The Short-term Option Volatility Trade in Amazon
It's time to take advantage of volatility. Fear, uncertainty, doubt, unclear news headlines -- these are all trade-able events Today we look at exactly what has worked in Amazon (AMZN), and the special technical trigger that starts it off.

We will examine the outcome of going long a short-term out-of-the-money (40 delta) strangle, in options that are the closest to 14-days from expiration. But we follow four rules:
* Never Trade Earnings

Let's not worry about stock direction or earnings, let's try to find a back-test that benefits from volatility. Here it is, first, we enter the long strangle.





* Use a technical trigger to start the trade, specifically:
Wait until the day that the stock price crosses below the 200-day moving average and the stock price is below the 10-day moving average. Here is a nice simple image of the technical requirement:





* Finally, we set a very specific type of limit:

* Use a 20% limit

* Close the trade after 10 days, if the limit has not been hit.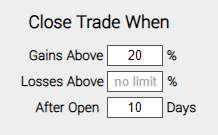 At the end of each day, the back-tester checks to see if the long strangle is up 20%. If it is, it closes the position. If after 10-days the limit has not been hit, the strangle is closed so now to suffer total time decay.

We back-tested this only over the last 10-years. We are hyper focusing on an accurate trigger of volatility.


The mechanics of the TradeMachine® Stock Option Backtester are that it uses end of day prices for every back-test entry and exit (every trigger).

Notice that this has triggered a trade 13 times in the last 10-years.

Take well bounded risk, small, and direction-less, and let a tweet, a news headline, an Apple headline, a day of pessimism or a day of optimism, whatever -- move the market, as it has so often in this new volatility regime.


Setting Expectations
Since we use end of day open and closes, while this strategy has an overall return of 331%, the trade details keep us in bounds with expectations:

➡ The average percent return per trade was 33.7% over each few day period.



We are seeing gains so far beyond the limit (20%), because Trade Machine uses end of day prices for triggers -- this creates a solidified rules based system, and the average gain substantially larger than the limit due to stock gaps on the volatile days.

The Last Six-Months
Now we hyper focus even more, to look at the results from 2018-06-27 through 2018-12-27, so exactly six-months.


AMZN: Long 40 delta strangle


% Wins:
100%
Wins: 2
Losses: 0
% Return:
156%

Finally, we can look over 2007-2009, to see how this strategy did during the Great Recession:


AMZN: Long 40 delta strangle


% Wins:
60%
Wins: 3
Losses: 2
% Return:
30.9%

So, we can see a strategy that has won during the bear markets of late 2018, and 2007-2009, but has also shown strong results from 2008-2018, a raging bull market.


WHAT HAPPENED
This is how people profit from the option market, its empirical testing, not luck. Trade Machine gives you the capacity to trade beyond luck.
Tap here to see it for yourself

Risk Disclosure
You should read the Characteristics and Risks of Standardized Options.

Past performance is not an indication of future results.

Trading futures and options involves the risk of loss. Please consider carefully whether futures or options are appropriate to your financial situation. Only risk capital should be used when trading futures or options. Investors could lose more than their initial investment.

Past results are not necessarily indicative of future results. The risk of loss in trading can be substantial, carefully consider the inherent risks of such an investment in light of your financial condition.

Please note that the executions and other statistics in this article are hypothetical, and do not reflect the impact, if any, of certain market factors such as liquidity and slippage.