Chip Gear Maker ASML Beats and Raises, Yeah it Matters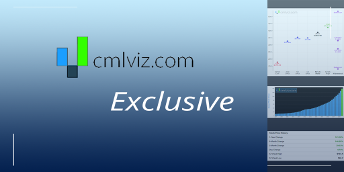 Chip Gear Maker ASML Beats and Raises, Yeah it Matters
Date Published:
2018-10-17

Written by: Ophir Gottlieb


LEDE
ASML Holding reported third quarter results today, and beat EPS, revenue and guidance estimates. This is the second large chip related company that has beaten earnings in the last 24 hours, the first was Lam Research (LRCX).

There is discord in the analyst world. Morgan Stanley and other large banks are warning with vigor that any rally in chips stocks is a selling opportunity, and that we may see a trough lower than the 2015 cyclical low. Others, however, are more optimistic. It will come down to earnings, and so far, with Lam Research and ASML, the bulls have an edge, albeit early in the reporting season.


EARNINGS NUMBERS
* Revenue: $3.23 billion vs $$3.18 billion (beat estimates)

* EPS: $1.86 vs $1.80 (beat estimates)

Guidance:
* Revenue: $3.46 billion vs $$3.43 billion (upward guidance)

Here is a revenue (TTM) chart for ASML, before this latest data. We can see the cyclical nature of the industry -- what we cannot yet see is if a cycle is ending.


All financial charts are available Here
MEMORY - YES, MEMORY
The company further noted:



In the memory segment, we see strong momentum continuing, as evidenced by our Q3 order intake.



So far, the disaster that was bearing down on us from memory does not seem to be coming to fruition, and that's good news for the bulls.


WHY THIS MATTERS
It's understanding technology that gets us an edge to find the "next Apple," or the "next Amazon." This is what CML Pro does. We are members of Thomson First Call -- our research sits side by side with Goldman Sachs, Morgan Stanley and the rest, but we are the anti-institution and break the information asymmetry.

The precious few thematic top picks for 2018, research dossiers, and alerts are available for a limited time at a 80% discount for $29/mo. Join Us: Discover the undiscovered companies that will power technology's future.

Thanks for reading, friends.

Legal
The information contained on this site is provided for general informational purposes, as a convenience to the readers. The materials are not a substitute for obtaining professional advice from a qualified person, firm or corporation. Consult the appropriate professional advisor for more complete and current information. Capital Market Laboratories ("The Company") does not engage in rendering any legal or professional services by placing these general informational materials on this website.

The Company specifically disclaims any liability, whether based in contract, tort, strict liability or otherwise, for any direct, indirect, incidental, consequential, or special damages arising out of or in any way connected with access to or use of the site, even if we have been advised of the possibility of such damages, including liability in connection with mistakes or omissions in, or delays in transmission of, information to or from the user, interruptions in telecommunications connections to the site or viruses.

The Company make no representations or warranties about the accuracy or completeness of the information contained on this website. Any links provided to other server sites are offered as a matter of convenience and in no way are meant to imply that The Company endorses, sponsors, promotes or is affiliated with the owners of or participants in those sites, or endorse any information contained on those sites, unless expressly stated.