Avaya is becoming a company that actually does what it says it's going to do, says CEO Jim Chirico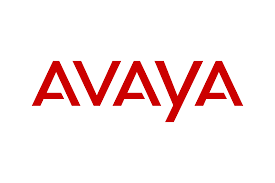 Preface
"This company has not had a track record of delivering and doing what they say they're going to do."
Such is the blunt assessment of enterprise communications systems giant Avaya Holdings Corp. (NYSE:AVYA) by its chief executive, Jim Chirico.
"But that's changed, and we're not going back. We're not going back."
It has changed. Avaya is on the comeback trail. With five quarters in a row now of beating revenue expectations, the company has changed and is changing, organizationally and culturally, according to Chirico.
Chirico sat down to talk with Capital Market Labs following the company's fourth quarter report on February 10th. That report saw the company's annualized recurring revenue rising 38%, an important proof point that the new Avaya is becoming more and more of a subscription-driven company. The stock surged 13% in response.
Chirico, a native of Fishkill, New York, where IBM long had chip plants, and an ex-IBMer himself, the son of an IBMer, is no stranger to large-company culture. He knows what established corporate culture is like, and what it means for that culture to change.
"We've spent a lot of time, a lot of investment, a lot of energy, really reigniting our innovation engine, and really solidifying our foothold as the world leader in contact center in large enterprises," says Chirico.
"We're handling complexity, we're handling scale, our innovation is coming to fruition, and I believe we are uniquely positioned for continued success."
One-on-One with Avaya CEO
Capital Market Labs: What things are most important for investors to take away from the results and outlook?
Jim Chirico (CEO Avaya): That's a great question. I think probably for the investors, the fact of the matter is that a little different from Avaya in past, you know, three years ago, almost to the day when we became a publicly-traded company, we defined a three-pronged strategy.
And that's, first, to become an enterprise leader in cloud communication and collaboration solutions.
And we're delivering on that strategy, as evidenced by the recurring revenues, up 38%, for the prior quarter.
We raised the guidance to be up 120%, year on year.
65% of the overall revenues of the company today are recurring. A large portion of our ARR now is generated with contact center. And we're seeing nice growth in the contact center, upwards to about 40%, quarter on quarter.
Probably the most important is really the construct of our ARR, where 65% of our deals are greater than a million dollars.
So, the real point there is, we've spent a lot of time, a lot of investment, a lot of energy, really reigniting our innovation engine, and really solidifying our foothold as the world leader in contact center in large enterprises.
That's, I think, an extremely important message.
Also, a further proof point is the fact that this past quarter, we signed 119 deals greater than a million. But probably the most important fact about that is that three of those deals, as an example, were greater than $25 million of TCV [total customer value].
So, we're not only capitalizing on the opportunity to drive the new, we are also taking an opportunity to really solidify and building out our massive installed base, and activating our current base.
So, we're pretty excited about how we've restructured the business.
The foundation of our business today moving forward is really predicated on a highly differentiated set of capabilities, still with 0n-premise, which will be here for a while, in that the on-premise business grows through subscriptions.
And with services that wrap around our solutions.
And then really the growth we're seeing in private, public and hybrid cloud.
We're handling complexity, we're handling scale, our innovation is coming to fruition. And I believe we are uniquely positioned for continued success.
CML: How does public, private, and hybrid break down for you now, Jim? As a proportion, or in terms of ARR?
JC: We don't necessarily provide a break out of how each of those — a break out for us.
But if you take a look at our overall revenue, the categories are for us are CAPS, which is sort of our view of a representative sample of that, which stands for Cloud, Alliance Partner, and Subscription revenue.
We're seeing nice growth.
On the subscription piece of that, it's 34% of our overall revenue, up from 18% a year ago.
So, basically, doubling.
Our TCV — it's only been in the market a year — our TCV stands at more than a half a billion dollars. Roughly $560 million, in just one year.
And by the end of this year, [CAPS] is going to be a billion-dollar business.
So, that's all in recurring revenues. Obviously we're taking that and really moving to a consumption-based model.
Most of that, the lion's share of that, is on-premise, and we're moving it to this subscription, consumption model.
It really works out well for our largest enterprises because through COVID, and through the shift to work from anywhere, work from home, it provides them an opportunity to re-balance their perpetual licenses into a consumption model, gives them the flexibility and capability to pay on consumption.
And equally as important, almost every one of those is a hybrid cloud solution.
Because in our subscription offer we provide cloud capabilities, whether it's to our own collaboration platform, which we call Spaces or with key partners like Verint for workforce optimization or Nuance and others.
So, it's a great way to get the latest technology on a consumption basis, re-purpose, if you will, the licenses to their workforce, and a win-win for us, and more importantly, for our customers.
CML: So, philosophically, Jim, how do we think about public cloud? Is it important because if you can restructure the consumption for your customer does it matter if they go to the public cloud? Does it matter for them, does it matter for you?
JC: Yeah, actually, it does, it does matter because we don't dictate the journey for our customers.
We are here to support, guide them through their journeys, in different market segments, whether it's SMB or mid-market or our large entreprises.
Every one of them is accelerating what fits best for them in their digital transformation journey.
What's unique about subscription is the fact that with Avaya, it's a similar offer, it doesn't have a lot of risk, but it provides them with a lot of capabilities that frankly they wouldn't have with just a traditional maintenance offer.
On the public side of the equation, that enables these guys to really sort-of provide flexibility, if you will, and capabilities that cloud offers around infrastructure and other productivity enhancements and efficiency enhancements.
So, for some there is a need, obviously, to move to cloud.
We're seeing that more today, in the UC space, than in the CC space, a higher propensity in UC than in contact center, especially when you look at the SMB and lower mid-market, we're seeing that. It's a great option for that.
And, in fact, you know, our offer there is really in a partnership with Ring Central, which we call Avaya Cloud Office, and it's tracking really well.
Customers grew by 80 percent, quarter on quarter, seats more than doubled from the previous quarter. We're in twelve countries.
Deals greater than one hundred seats were 2x the prior quarter. And, probably more important than all of those metrics, is our partner ecosystem grew by 20 percent.
And the reason why that's important is because you wouldn't be bringing on partners if they didn't think there was an opportunity in the technology and/or the brand to sell the solution.
So, we're seeing nice, really nice market traction in that space.
And on the CCaaS side, we're seeing our private CCaaS doing really well, because a number of our customers, through a lot of risk profiles, really need to have it hosted by Avaya.
So, you know, our private CCaaS, which we just recently introduced as well, is really building a nice strong backlog.
We've had a number of early wins.
And, again, it's just preference whether we host it in AWS or Google Cloud, or do they want to host it with Avaya.
But there's clearly a need for each.
And we're fortunate enough that our capabilities provide the opportunity for our customers to choose which best fits their particular profile in a situation where they are in their journey.
CML: I'm thinking of a company like Five9, Jim. What's important about what you bring to the table that they do not, perhaps, or not to the same extent?
JC: You know, as we compare ourselves to the competition in general, I think what stands out for us is our massive installed base, which is extremely important for us.
Another is obviously our trusted brand, which is extremely important for us.
I also believe our expertise, our breadth, our size, our scale.
You know, we have a proven track record.
We have been the partner of choice for the largest of the large: 90% of the Fortune 100 use Avaya to run their mission-critical applications.
So that whole experience that we bring.
Last but not least is the set of capabilities we bring with our service organization, whether that's professional services, implementation services, and so on, we're there to stay. We're there to help.
So, it's nice to have the, if you will, the full suite of offers to participate in today's market, and we're global.
We're in 180 countries. We have over 100,000 customers.
And times like these, much like you hear the term "flight to quality", we're seeing a lot of that with our customers, knowing that Avaya has been that trusted partner for a number of years, and really providing us the opportunity to work with them to provide them the solutions they need, especially in these new operating realities we're into today.
CML: Is that true down market, in medium, mid-market and small and medium business, too? Do you find you have the appeal there as well, not just to the Fortune 500?
JC: You know, at heart, we are an enterprise company, and an enterprise leader. We're number one market share in the contact center.
As you move further down, you know, buying behaviors are a little bit different. In fairness it may be a bit more commoditized.
But one thing we are surprised is, we are actually doing well here. And one of the reasons why we did the partnership with Ring Central is the capability to provide a UCaaS solution for our 100 million UC users around the globe.
We didn't have an offer for this.
It was really under attack by most every competitor out there.
We went with Ring Central because they're the recognized technology leader.
They went with Avaya because we have a large installed base. It's really done a really nice job in really building and providing an opportunity for our customers.
But we are also seeing, to our surprise, new wins, part of the sixteen hundred new logos are actually at a higher pace than we thought they would be when we originally did the transaction with Ring roughly about a year ago.
We've only been in market for about 11 months now. But we're pleasantly surprised with an uptick on new greenfield opportunities.
But to answer your question directly, the further down the chain, the less loyalty there is to brand and the more there is around, price, ease of use, you know, flexibility.
And partnering with a company like Ring, we've done a nice job having the key attributes that customers need to switch or even implement the Avaya Cloud Office solution.
CML: You said you've been in the market eleven months; you're referring to UCaaS specifically?
JC: Yeah, so our subscription offer has only been in market for a year, is on the approach to $560 million of TCV. But that's been one year.
Our UCaaS Avaya Cloud Office, the first shipment was March 31st of last year, that's just recently announced.
Our CCaaS solution has only been in market nine months.
Our Spaces, which is a key work stream collaboration product, really aligning the employee experience with the customer experience, that's only been in market for nine months, and doing really well, it's much more than video.
It's video, collaboration, it's teams, it's meetings. Doing Really well.
These are all what I say releases within the last 12 months, which is fueling a lot of our success today.
And the greatest opportunity for — they're brand new.
So, these are just in their early innings here, which is one of the reasons why for the first time that I can remember the company actually beat and raised its guidance, and one of the reasons why we've had three consecutive quarters of year-on-year revenue growth.
It's because of the market adoption of the new products, the technology investments we made, the breadth of our portfolio.
COVID, you know, has really been horrible. But it accelerated the digital transformation, and the digital journey move, and our solutions are helping customers deal with this, and really amplifying adoption of our solutions, amplifying the opportunities to really drive additional market share in today's operating realities.
So, a nice, perfect come together, if you will.
CML: Let's talk about investors. Usually, in my experience, some investors, as a cohort, climb aboard for a model transition.
You know: if you say, We're going from perpetual to subscription, if you say, you're going to see a lot about ARR, a whole cohort of investors get onboard for that.
And it's like they want a short ride. They want a shuttle ride for that model transition, and that's all we have an interest in.
Do you have a sense for what you have to do to keep investors interested in the stock over time?
JC: Yeah. You know just in general we have to keep delivering, which we said, obviously, we've demonstrated that now for a number of quarters, so…
This company executes better than anyone. I've been here 14 years. This company knows how to execute.
I think we need to continue to drive new technologies into our portfolio and new solutions as key vectors as we move forward.
Like AI, like collaboration, like what we're doing around our offers with our CPaaS, which is really going to be a key differentiator for us in CCaaS space. Convergence of our portfolio, ease of use.
And if we, if we execute, which I'm very confident we will, ARR is an outcome of what we're doing. And it's representative of what we've been doing to date.
So, you know, I believe this environment we're in today is going to be lasting.
We're also building out — just at an unbelievable rate and pace — around building out our go-to-market infrastructure, especially to deal with the newer technologies, and whether it's from leadership, process tools or capabilities; whether it's about, you know, how is it that you need the right cloud DNA to continue that success.
And I'll tell you, that's one of the byproducts of the Ring relationship.
We actually got an immersion course here on what it takes to be successful in cloud, and they've really helped us along that journey, which will also help us sell our private cloud solutions and our public cloud and CCaaS and others, because we've really learned what it takes whether inside sales, customer success billing, quoting — the list goes on and on.
But the company's posting nice results.
But I can tell you there's a lot of work behind the curtain here to make sure that we are changing the overall DNA.
So, it's one thing to say, Oh, you're no longer a product company, and I no longer have legacy solutions and you move from A to B.
The fact of the matter is, you need to have that infrastructure in order to continue to build on that.
And we have built out a tremendous amount of infrastructure to support cloud delivery, being solution-centric, driving subscription, really moving to a software services company.
So, there's been a lot of work behind the covers, such that this is not just a one-time event or a one or two quarter event.
CML: A few years back, M&A was the focus of a lot of people in this industry. Is this an industry that is still consolidating or will consolidate, or are we kind of past that phase?
JC: No, you know, I think the industry will consolidate, and I'll draw a reference.
Before I spent my 14 years here, I spent 10 years at Seagate. And the disk drive industry, when I was there, went through a fair amount of consolidation simply because of where the industry was going.
I personally believe, maybe not to the degree of going from 15 disk companies to two, I don't think it's gonna be on that scale, but I believe as technologies converge, as it becomes a little bit more commoditized, maybe on the lower end of the spectrum, I would be surprised if you don't see some consolidation in the industry.
I don't know when, I don't how big or how small, if you will, it may be. But, yeah, I think there'll be consolidation, and I think it's needed, frankly, again, as you continue to advance the technologies.
What today was critical tomorrow may be a commodity, and things change.
So, yeah, no, I think you'll start to see some. And you're seeing a fair amount of it now, actually.
But it's more designed around technologies. Be it AI or be it machine learning of AI, be it around RPA [robotic process automation], be it around whatever. But it's more of an orientation today around technology.
But I think you're going to see more of it around, sort-of, company, to your point.
CML: That doesn't sound like a definitive statement that you will be an acquirer…
JC: You know, look, we've done a lot on our capital allocation over the last year.
We've brought back 26 percent of our shares.
We stopped the stock buyback about a year ago.
We paid back $250 million of our debt.
We just amended, extended our entire portfolio of debt, from the next couple of years out to 2027, 2028.
We've paid down another hundred million of debt just announced today.
So, I think we've been very good stewards of our capital structure. We're generating a significant amount of cash.
One of the unique things about Avaya is we want growth, but we want profitable growth.
Even the last quarter, at twenty-five-point six percent. We're going through this transformation, moving to more of a recurring revenue company. At the same time, we're still remaining profitable.
Very few companies have gone and moved from a cap-ex, perpetual license sort of company to a recurring model cloud company without going through some type of a trough.
We're not only growing the top line; we're also maintaining a really high profitability for the company.
So, we ended the quarter with $750 million of cash.
My point about it is, it's a pretty well-oiled, fine-tuned machine here, the Avaya company.
And you know if opportunities present themselves, we'll take advantage of those opportunities.
I'm not suggesting we're going to close out a deal tomorrow but we understand where we are.
We understand what it takes to remain competitive.
You know we have a number of strategic partners that are helping us provide that technology to our customers.
We just announced that big deal with Amazon, before that with Google. We have Salesforce.
So, we have a number of key technology partners.
But where the opportunity presents itself, we'll certainly take a look at it. And if it's something that we find that we need, well, we'll do what we need to in order to remain extremely competitive.
I mean that's an honest answer. Same thing tomorrow, next week or the week after that for sure.
We know where we are, we know what needs to get done, and what we can handle organically, and if we can't, we'll look in-organically.
CML: Exit question for you Jim: What are your priorities for this year?
JC: That's a great question.
My priority for this year, first and foremost, deals with the people side of our business. That may sound a little hokey, but it's actually true.
We just talked previously about how we brought on six significant new products into our portfolio over twelve months, in the midst of a 100-year pandemic.
We put a lot of demands on our team. They have faced a significant number of challenges on their home life as well as their professional lives.
We have been very careful, I think, and very cautious, and with the lens towards concern for everybody's well-being.
So, it's a difficult environment.
And each and every week that it goes by, it's a little bit more strained for everybody.
So, I'm extremely mindful, first and foremost, of our priorities around our people in trying to make a very difficult situation the best it can be.
I spend a lot of time from that point of view.
Secondly, is really to do what we say we're going to do.
This company has not had a track record of delivering and doing what they say they're going to do.
And we've spent a lot of time on that, we have more work to do.
But we really want to continue to meet our roadmaps, meet the expectations we set with our customers and be a customer-led company, and deliver what we say it is we're going to go deliver.
You know, customers go to bed at night knowing you're going to do what you say you're going to do, that alleviates 90 percent of all the problems that one would face.
And we're focusing and continuing to build on what we've done a great job on, the credibility and predictability with our customer base.
And, I guess, thirdly, is just to continue to challenge the team and don't accept status quo, don't settle, but do it in a thoughtful way and keep trying to figure out how you can sort-of stretch the boundaries of that envelope in order to continue to move at the rate and pace that this industry is moving.
But I'm extremely proud of what the teams — I'm really encouraged about what I'm seeing in front of us, and I'm 100 percent confident that we will be able to do what's in front of us, and do it the right way.
And that's the way we're going to.
That's where we're going to operate at least through the balance of this year, and I hope continue to do that, as we continue to build out the culture of this company.
It's changed significantly in three years, and it's really nice too. It's really nice to see.
CML: From never doing what you said you'd do, to now doing consistently what you said you'd do.
JC: I wouldn't say never, but I would say we probably had a few more misses than meets. [Laughs.] How about that?
That's true. And I think that's probably widely known.
But I don't think that's — I think most people have forgotten that, which is important, and I think most people now have an appreciation for what we stand for, and what we deliver.
But I can tell you being here 14 years, there were a number of years that just, right or wrong or different, didn't always deliver on what we committed.
But that's changed, and we're not going back.
We're not going back.
CML: Best of luck, Jim, we'll look forward to keeping up with your progress.
THE FUTURE
It's understanding technology that gets us an edge to find the "next Apple," or the "next Amazon."
This is what CML Pro does. We are members of Thomson First Call (Refinitiv) -- our research sits side by side with Goldman Sachs, Morgan Stanley and the rest, but we are the anti-institution and break the information asymmetry. We have a third party auditor verification of our performance track record.
Thanks for reading friends.
The author has no position in Avaya (AVYA) at the time of this writing.
Legal
The information contained on this site is provided for general informational purposes, as a convenience to the readers. The materials are not a substitute for obtaining professional advice from a qualified person, firm or corporation. Consult the appropriate professional advisor for more complete and current information. Capital Market Laboratories ("The Company") does not engage in rendering any legal or professional services by placing these general informational materials on this website.
The Company specifically disclaims any liability, whether based in contract, tort, strict liability or otherwise, for any direct, indirect, incidental, consequential, or special damages arising out of or in any way connected with access to or use of the site, even if we have been advised of the possibility of such damages, including liability in connection with mistakes or omissions in, or delays in transmission of, information to or from the user, interruptions in telecommunications connections to the site or viruses.
The Company make no representations or warranties about the accuracy or completeness of the information contained on this website. Any links provided to other server sites are offered as a matter of convenience and in no way are meant to imply that The Company endorses, sponsors, promotes or is affiliated with the owners of or participants in those sites, or endorse any information contained on those sites, unless expressly stated.