Doximity (DOCS) CFO: The subscription model is working to sign up more and more of Pharma and hospitals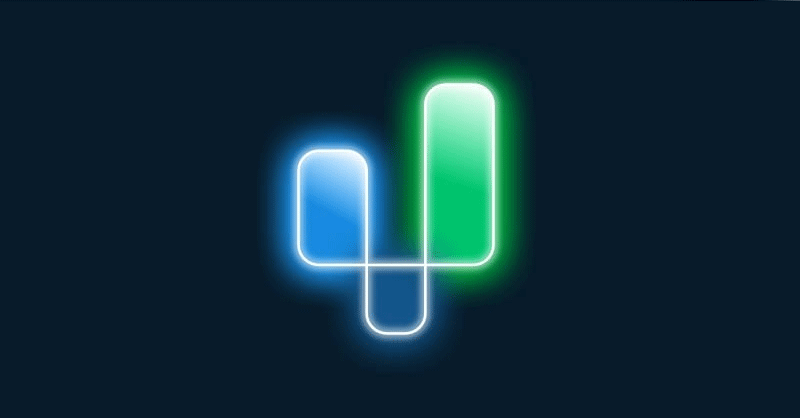 Preface
In June of this year, eleven-year-old Doximity (NYSE:DOCS), which bills itself as America's largest network of physicians, went public on the New York Stock Exchange, under ticker "DOCS."
The stock more than doubled the first day from its offer price of $26 to $53, and has not looked back, recently trading at $57.48.
Anna Bryson, CFO of Doximity, recently sat down to explain to Capital Market Labs what makes this professional network unique.
The cloud-based suite of apps lets doctors , nurse practitioners and physician assistants post a profile of their specialities, browse new open positions, and carry out some routine tasks such as initiating a video meeting with a patient in place of an office visit.
What makes it the largest, the company says, is the membership in its network, with over 80% of U.S. physicians having a profile on the service, and greater than 330,000 of them using the service on a quarterly basis to engage in telehealth.
Doctors and nurses use those digital tools for free. The company makes money by selling its suite of three services to pharmaceutical companies and to health systems — the largest hospital complexes in the nation.
That includes three offerings at the moment: Marketing Solutions, whereby a pharmaceutical manufacturer can market drugs, or a hospital can advertise its services to physicians; Hiring Solutions, whereby a hospital can see available candidates' profiles for open positions, and follow-up with them directly; and Telehealth Solutions, the tech that affords doctors and nurses audio and video meetings with patients.
Those three functions together make up an $18 billion addressable market.
It seems the opportunity is set to expand, as COVID-19 has perhaps permanently changed many of the routines of healthcare.
"A lot of doctors are not seeing pharmaceutical sales reps anymore," says Bryson. "Then, when they're not in the office, they're not getting the brochures that pharmaceutical companies used to spend a lot of money on for marketing, so a lot of those marketing dollars are starting to shift towards digital channels."
Money that went to sales reps to visit doctors also now has to go to digital marketing, part of "a massive shift to digital emerging in the healthcare space," she says.
In both quarters reported since going public, the company has handily beaten Street financial expectations.
Growth is the main focus, said Bryson, with revenue rising 76% in the September quarter, to almost $80 million, and doubling the quarter before that.
The company is also solidly profitable, with a 41% EBITDA profit margin.
The key for Doximity is how it is able to expand within its customer base of drug makers and hospitals, as exemplified by its quarterly customer retention, which was a very enviable 173% in the most recent quarter.
That is a consequence of the fact that pharma and hospitals sign up for a subscription to the software, then, as results are demonstrated, they start to spread it throughout their organizations.
"Our customers will come to us, they might start with one brand at a pharmaceutical manufacturer, run a program with us, and then once they see that ROI that they're able to receive on our platform, we're able to cross-sell to other brands within that manufacturer."
"It kind of gives us a natural renewal cycle with them."
Please enjoy our one-on-one conversation with the CFO of Doximity.
One-on-One with the CFO of Doxmity (DOCS)
Capital Market Labs:
Let me start out with, supposing that people are just coming brand new to the story, what things are most important for them to know about the company?
And maybe a little bit about this most recent report this week, the takeaways from that for both the results and the outlook.
Anna Bryson (CFO, DOCS):
I'll start with what Doximity does, because I think that's probably one of the most important things to understand.
We're the leading digital platform for medical professionals.
We help doctors collaborate with colleagues, and keep up with the latest news. We also help them manage their careers and conduct telehealth visits.
Our mission is to help physicians be more productive so that they can provide the best care for their patients. That's something we're really proud of and we have more than 80% of U.S. physicians that are members on our platform.
We're very, very proud to be a physician-first company.
How we monetize that is really by three avenues.
We have our marketing solutions, which we sell to pharma and health systems. We have our hiring solutions, which we sell to health systems. And then we have our telehealth solutions-- they are free to physicians and we sell them to health systems. Our core customers are pharmaceutical manufacturers and health systems.
When it comes to our quarter, I think the biggest takeaway is that there's just a massive shift to digital emerging in the healthcare space.
Healthcare's always been very under-indexed on digital spend.
Jeff [Tangney, CEO] called out on our earnings call that healthcare spent in 2020 just 28% of their advertising budgets digitally, which is incredibly under-indexed compared to others in the Fortune 500 or even in any other industry.
I think what we're seeing now is the shift to digital's been underway for several years, but it's just been really accelerated by the pandemic when reps were no longer able to get in and see doctors.
A lot of doctors became no-see and in order for our customers to get their brand name out there, they had to utilize digital platforms.
We're in the midst of a transformational shift to digital and we believe it's a one-way street. We're really excited about the role we're going to play there.
That's been underpinning a lot of our growth and a lot of our success to date.
Then, as far as just takeaways from the quarter, our business remains very strong. Even as things open back up again, we're not slowing down.
I'll say we had out-performance on the top and bottom line, we raised our guidance meaningfully, and we're really excited about the momentum in our business.
CML:
The first thing that came to my mind as I was looking over the quarter and the product materials is that total addressable market you have between health systems and the pharmaceuticals.
I looked at that and I said, oh, isn't there a conflict of interest there?
How can you be representing the drug companies and also representing the doctors going to both of them? So how do you balance the interests of those two parties?
AB:
It's a great question and it's something we spend a ton of time on internally in order to make sure that we're physicians-first at the end of the day. That's always our north star.
I'll say one thing that we do is we — and I think it's unique about us — is that we have a very large customer success team, and we actually partner with our clients to write their programs.
We make sure that they're clinical in nature, so that they're informative. It's not like we're spamming banner ads on our platform.
What we're doing is we're working very closely with our customers and controlling the narrative on what that content is, to make sure that it's informative and clinical for physicians.
That's one thing we do that's unique.
The other thing we do is we don't overcrowd their newsfeed with marketing programs.
We're very, very particular about how many news cards are sponsored to make sure that it doesn't feel like they're continuously overcrowded with advertisements or marketing programs.
I would say that that's something that we've spent a lot of time on building over the past decade, just to make sure that it's physician-first, and they want to use our platform and they don't feel like they're overwhelmed with marketing programs and it's clinical for them.
CML:
At some point, do you have to go back to the physicians and say, we have our own thoughts about newsfeed and what we want to show you based on what we think is appropriate and striking this balance, but then we're also going to take direction from you, the doctors, and let you shape the product?
Maybe we'll have less load on a newsfeed if you tell us to?
I would think, to get more specific about the balance, who's going to drive the bus when there are things where both parties want something?
AB:
It's a great question. One thing that we've done for the past decade is have annual physician summits.
Every year, we call it a medical advisory board, and we haven't had one this last year due to COVID, unfortunately, but every year we get our physicians together and we listen to them.
A lot of our best product ideas have actually come out of those physician summits.
We always joke: the best product ideas come after the second glass of wine on the second night.
We really enjoy those conversations and learning from our physicians and listening to our physicians and making sure that, in that vein, we're always physician-first.
I'd say that that's a big differentiator for us, is how involved our physicians actually are in our product roadmap and the tools that we provide them.
CML:
I've seen some other companies that are doing telehealth, such as Veeva. Veeva has this Engage product.
I would imagine there's some overlap there. This seems to me like it could be a crowded market for specifically the telehealth part.
What's the competitive landscape look like to you, Anna? And how do you guys intend to maintain your ground and fend off everyone who wants to get into this now?
AB:
It's a great question. I'd start by saying that we're built for physicians, by physicians, so our aim is always to be the physician's favorite.
One of our co-founders, Dr. Nate Gross, is a physician. We have many, many physicians on staff.
We're constantly trying to make the products as physician-friendly as possible, so that's our aim there. When it comes to telehealth, it's not a large portion of our revenue.
We've publicly said it's less than 5% of our revenue, and we're not leaning into that as much from a monetization perspective.
We believe our core markets remain health systems and pharma marketing.
That said, since we don't have pressure to monetize as much on the telehealth side, we just focus a ton on building out the product suite there, so that the physician wants to use our tool.
I think that's just the key differentiator is how physician-first we are about that product.
CML:
How does building that out, if you don't monetize it as much, how does that contribute to the flywheel of these other products?
AB:
That is a great question.
We publicly disclose our number of unique active providers that use our telehealth tools.
We said this last quarter was over 330,000 unique active providers using our telehealth tool on a quarterly basis. And these are typically the highest-prescribing and the highest-referring physicians that are using our tool.
If you think about the flywheel effect, if you're on a telehealth call with your physician, and the physician might have five minutes in-between visits, it's all in one app, so they can scroll over to their newsfeed, and they can go through the newsfeed, and they might see a marketing program, or maybe they're interested in doing a temporary job, especially in this hybrid environment.
Maybe they're interested in looking at, the job orders on the platform thinking "maybe I'll go do that temporary job for two weeks while I can virtually do my telehealth calls".
It's actually one of the most powerful aspects of the flywheel effect.
That's something that we're really proud of this last year is just how many physicians we now have in the door, utilizing us across all of our different tools.
And telehealth has brought a ton in for us.
CML:
From a dollars and cents perspective, this is really a cost center.
This is an investment in R&D and go to market for you to get in front of these physicians, less than it is going to be an important revenue line anytime soon, it sounds like.
AB:
In the near term, yes. In the longer term, there's other ways we can monetize telehealth that we're certainly investigating, but in the near term, more than anything, it's an engagement driver.
CML:
Can you give me a sense of what those longer-term options might be?
AB:
We talk a little bit about potentially sponsoring a post-text-referral button, and that has a ton of value to health systems.
If you're at a health system, one of the biggest issues they have is leakage.
At the end of a visit, someone might be referred to a physician in a completely different health system.
So, the ability to sponsor a post-visit referral button is something that we've talked about for health system customers.
There's many other avenues, but that's just one example.
CML:
What would that be? I go to a doctor, the doctor gives me a script to go to see a specialist, and then something else happens?
AB:
At the end of a visit, when we hang up, we could have a button there that says, I'm going to send you a referral to this physician within our network.
As opposed to necessarily needing to follow up via a phone call or via email, it can just be kind of a push-button referral.
CML:
Is that different from what the physician has written as a referral script?
AB:
It would be more automated.
CML:
Right, so the physician no longer writes a script in that case? In other words, the program does that?
AB:
That's something that we're thinking about. It's not necessarily…I don't want to get too ahead of myself on the product roadmap piece, because these are all just ideas that we've talked about.
What to do at the end of a visit is really kind of where we see a lot of white space potential for us.
CML:
How do you, from a dollars and cents perspective, how do you plan?
You've got to keep people internally honest about what the priorities are, and what things need to be focused on, and where to allocate resources.
What's your perspective, maybe philosophically or in specific line items, to guide your CEO?
And what should we be investing in? What should we be spending on? How should we be prioritizing?
AB:
It's a great question. I'd say first and foremost, for my perspective, one of our number one priorities is customer success.
We invest very heavily in our customer success team, and that's that team that I was mentioning partners with our clients to help write the marketing content so that it's clinical in nature.
I think that's super, super important to make sure that our physicians stay engaged in our platform and our customers are happy and coming back.
That's one key area that we focus a lot on investment. The other key area is just R&D.
We want to continue to build out our products.
We want to continue to build tools for physicians, enhance our current tools that we have. That's the other kind of main focal area for us, because at the end of the day, our network is really kind of core to everything we do.
CML:
Then within R&D, you can be a multi-product company fast, one can be quickly, but then you can also burn yourselves out if you're spreading yourself too thin.
Is there a sense that, from your perspective again, financially, do you have a perspective on how quickly one is supposed to add SKUs or go to different regions or go to different feature differentiations within products?
AB:
I have a great quote for you that we've used a few times and it's "more startups die of indigestion than starvation."
That's something that we ascribe to.
That's very, very important for the way we think about investing in our business.
We want to do a few things right, As opposed to trying to do everything at once, and we're playing the long game here.
And you'll see in our margins, we're not going crazy in any one avenue.
I think that's one thing that differentiates us a little bit, is just how focused we are in our strategy there.
CML:
You're free-cash-flow positive now or not yet?
AB:
We are, we're free cash flow positive. We reported 41% EBIDTA margin last quarter.
CML:
How long have you been shipping product for?
AB:
A decade now.
CML:
At this point in your life span as a company, how do you prioritize profitability and free cash flow over the investments that you need to make?
AB:
I think the way we think about it is, we think about growth as critical to our long-term success.
And profitability and free cash flow is something that our business model affords us.
We have a very vertical business model.
When you play in the verticals that we play in, we don't need a huge sales force necessarily to go out and find customers in all different sectors.
We're able to really focus on health systems and pharmaceutical manufacturers, and then also really focus on the R&D front, on building out this tool.
I think that we're more long-term sustainable growth focused, and the profitability is a nice factor that comes with our business model.
CML:
Does that afford you an ability in certain quarters to say, we really need to start to double down on some of these investments, the free-cash-flow profile or the EBITDA profile's going to be different this quarter or three quarters into the future?
Are you able to do that or do you have to feel you have to be a very consistent about those things with the Street?
AB:
We're absolutely able to do that.
I think a good example for you there is, a year ago, or I guess now it's a year and a half ago, when the pandemic first started, our telehealth tool, it was free.
We hadn't sold it yet to any enterprises. We built out a telehealth team from scratch, rapidly within a year, we invested heavily.
Now it's a team of over 20 from sales and customer success.
We invested there.
We are not afraid of investing where we need to invest. But we do at the end of the day always want to maintain that discipline and be cognizant of what investments we're choosing.
CML:
You're referring to a time, a year ago, before you were public.
Now you're in the Mixmaster of, there's 15 people on the call who are asking you micro — dissecting everything.
Now that you're up every quarter, every three months, to talk to these people, I imagine some of that must change.
In other words, as a public company, how you message and how you talk about investment and how you make decisions probably change as well, right?
AB:
I think it's really important how we message.
I think that if we end up feeling like there is an avenue that we want to invest heavily in, if we message that, I think Wall Street will react positively.
I think we have such high margins that I think if we're investing for growth, as long as we message it properly, it will be well received.
CML:
Forgive my ignorance, Anna, had you previously done one of these CFO stints on the public side?
AB:
Nope. No, first time.
CML:
How is that? How is it to go and have these calls now? What's that experience like?
AB:
I've got to tell you, I've really enjoyed it. I really enjoy talking to investors.
I really enjoy talking about our business, at the end of the day, more than anything. I think a lot of that stems from really two things.
One is just how much I believe in the mission. It's really, really wonderful to work at a company that you really, really believe in what you're doing and in helping these physicians be more productive. So, that's the first and foremost thing that I will say.
Then, the second thing is that I've been at the company now for about four years, so really having a deep understanding of the business and spending a lot of time learning the business has been incredibly helpful for me as I embark on this journey, as my first time as a public company CFO.
CML:
And you're worrying too about that cadence of, again, you meet with them every three months, they kind of want promises for everything, they want guarantees for everything.
They would like you to give them the exact number that things are going to end up being, and you can't always do that.
Are you coming into a philosophy of how you approach, again, that messaging, and how you guide these folks in a way that's going to be the best for your company, while also serving their purposes for the sell side and such?
AB:
I think it's important that our messaging remains consistent. I think we've done a good job of that so far.
I think it's really important for us that we continue to just share our best estimates at any given time and not to get ahead of ourselves and to be as realistic as possible with Wall Street.
That's certainly a philosophy that we take.
CML:
There's a certain art to that. It's been my impression — just from covering, from the side of looking at the calls, is, there's a certain art to how you get to the right place with them, right?
AB:
There is. Especially today in this day and age, with COVID and how much has changed in the pandemic and in our business because of the pandemic, I think it's just really important we don't get ahead of ourselves.
We don't know what the shift to digital will look like in six months and we're not going to pretend to know.
We really focus on what we know today, what our business is telling us today, and we're guiding on that.
CML:
On that score, you have a total addressable market figure of some kind, I would assume that's out there?
AB:
Yeah, over $18 billion.
CML:
Is that changing? Are you seeing the possibility that that changes over time? That it expands?
I'm assuming it only ever expands, it doesn't contract, but do you have a sense of how it may expand over time?
AB:
It certainly could expand over time.
I'd say what I focus more on is more of our immediate addressable market in the sense of pharmaceutical manufacturers, as an example, represent $7.3 billion of that TAM.
Right now, that is made up of all of the different marketing avenues to medical professionals.
So, sales reps, traditional channels, such as print and brochures, and then digital channels such as ours. We think that that's where we'll be able to expand significantly within that TAM, as the digital pie continues to grow.
I'd say we're more focused on kind of penetrating our current TAM than necessarily branching off to additional TAMs, at least in the near term.
CML:
In other words, and this is a displacement sale for them?
In other words, are they moving budgets out of stuff that was more traditional kinds of marketing? Is that what happens?
AB:
Correct. A lot of doctors are now no-see, and they're not seeing reps anymore.
Then when they're not in the office, they're not getting the brochures that they used to spend a lot of money on for marketing, so a lot of those dollars are starting to shift towards digital channels.
CML:
Interesting. I was just talking with Steve Louden, is the CFO of Roku, yesterday.
They're sort of saying that they see new incremental dollars of television advertising that's interactive advertising.
It's not just run-of-show or run-of-network ads that moved from linear TV now to streaming. But now it's new stuff that's performance-based, like cost-per-click.
Are there new forms that are emerging that are on top of these displacements of traditional advertising for the pharmas?
AB:
Not necessarily for us, because we're focusing really on a very specific niche where you're marketing to medical professionals.
I think in the broader landscape, if you're including direct-to-consumer marketing, there's more of that changing.
But as far as marketing specifically to medical professionals, the main thing that we're seeing is that displacement of the budgets that used to go to sales reps and traditional channels.
CML:
You're showing, and you talked about this, and your CEO talked about this on the call, there's a lot of ROI.
You guys do studies to talk about how does this pay off for the clients.
AB:
That's correct. We focus a lot on ROI.
We're really trying to get the best return for investment that we can for our clients.
We're focusing on — I think, what's a little bit unique about Doximity is our ability to grow within an existing customer.
We referenced 173% net revenue retention on our call.
A lot of the reason is because our customers will come to us, they might start with one brand at a pharmaceutical manufacturer, run a program with us, and then once they see that ROI that they're able to receive on our platform, we're able to cross-sell to other brands within that manufacturer, and then also up-sell additional modules, which is a very strong up-sell motion for us, that allows us to continuously grow within a customer.
CML:
That's interesting because I'm guessing you're around, what is it, like, half a billion or so in revenue now, annually, is the sort of the scale you're at?
AB:
We just guided to about $327 million in revenue for the year.
CML:
A hundred million here and there is the same. It's an interesting question, then, how do you over time, with customer success people and go to market, how do you change as scale grows?
Because classically to go from half a billion dollars to a billion dollars over several years is a big change for a company, as you know. I wonder, do you already anticipate how that changes for you?
AB:
It's a great question. We've definitely talked about it.
I think at the end of the day, one of the biggest things is just our investment in our people. We're a very, very headcount-driven business and we have a very high-leverage model.
We're very, very focused on just continuing to invest in the right people to make sure that we can scale with our customers. A lot of that goes back to our customer success team. That's actually one of our larger teams at the organization. That's something that's a real focal point for us.
Actually, we're hiring very aggressively there.
Because of that, because we're anticipating that as our customers continue to scale, we need to focus on their happiness, and the return they're getting on our platforms.
It's something we're focusing on a lot.
CML:
Do you give out a net dollar retention or expansion or something like that?
AB:
That net revenue retention number was 173%.
CML:
This is comparable to what other people call a net dollar-based expansion? In other words, it's a kind of per client average or something like that?
AB:
Yeah, it's an up-sell rate. It's essentially, if you take our existing customers, their spend last year versus their spend this year, it's their up-sell rate.
CML:
Is there a target for that over time where you want to maintain it or keep it or expand it?
AB:
I'll say 173% is very, very high.
CML:
Very, very high. 120% is usually pretty high for a software company.
AB:
We've definitely seen a boost this last year, given the rapid acceleration to digital.
Pre-pandemic, though, we were at 130%-plus, and I think longer-term, we believe we can maintain that, just due to the fact that existing customers, we really do believe, will continue to lead our growth.
We're very under-penetrated in their budgets.
I mentioned on the call, if we just look at our existing pharmaceutical manufacturers and take their top brands, we're less than 5% penetrated into their medical professional marketing budgets.
We just have so much room to grow within these customers.
We think NRR will continue to be a strong metric for us. Now, it won't be 173%, but that 130%-plus range we're very comfortable with.
CML:
Are there any other stats that you give out, RPO or ARR, do those also come up for the street?
AB:
Not necessarily, it's not necessarily an important part of our business.
CML:
It sounds like things like expansion, like the dollar-based expansion, is a thing that's important, right?
AB:
That's the most critical metric that explains where our growth is coming from.
Just because of the fact that existing customers really are leading the way and upselling.
We're a subscription-based model, too. I think that's something that's unique and I want to make sure gets across.
We're a subscription-based marketing model, which you don't see many in this space, so our customers are willing to sign up for, say, a 12-month program, for example, and they will run their programs for those 12 months.
Then it kind of gives us a natural renewal cycle with them, where now we're coming back and it's like, this brand performs very well, what do you want to do next year?
Then next year they add an additional module and so they spend more with us. Then the next year they add on more audience members.
That's kind of this natural up-sell motion that we've created with the subscription-based model.
CML:
And then, next year, they're going to be asking you at this time all about renewals. Then they're going to, once you get a year out of IPO, then they're obsessed with renewals…
AB:
A lot of renewals and up-sells, a lot of renewals and up-sells. And our pipeline's very strong.
CML:
I think this was a great introduction and what would be great is to follow up again next quarter and check in and see how things go.
AB:
That would be great.
Conclusion
It's finding the technology gems that can turn into the 'next Google,' or 'next Apple,' where we have to get ahead of the curve. This is what CML Pro does, with an auditor verified track record, because of course it's verified.
Each company in our 'Top Picks' has been selected as a future crown jewel of technology. Market correction or not, recession or not, the growth in these areas is a near certainty.
The precious few thematic top picks, research dossiers, and executive interviews are available here:

Thanks for reading, friends.

The author has no position in Doximity (DOCS) at the time of this writing.
Please read the legal disclaimers below and as always, remember, we are not making a recommendation or soliciting a sale or purchase of any security ever. We are not licensed to do so, and we wouldn't do it even if we were. We're sharing my opinions, and provide you the power to be knowledgeable to make your own decisions.

Legal
The information contained on this site is provided for general informational purposes, as a convenience to the readers. The materials are not a substitute for obtaining professional advice from a qualified person, firm or corporation. Consult the appropriate professional advisor for more complete and current information. Capital Market Laboratories ("The Company") does not engage in rendering any legal or professional services by placing these general informational materials on this website.

The Company specifically disclaims any liability, whether based in contract, tort, strict liability or otherwise, for any direct, indirect, incidental, consequential, or special damages arising out of or in any way connected with access to or use of the site, even if we have been advised of the possibility of such damages, including liability in connection with mistakes or omissions in, or delays in transmission of, information to or from the user, interruptions in telecommunications connections to the site or viruses.

The Company makes no representations or warranties about the accuracy or completeness of the information contained on this website. Any links provided to other server sites are offered as a matter of convenience and in no way are meant to imply that The Company endorses, sponsors, promotes or is affiliated with the owners of or participants in those sites, or endorse any information contained on those sites, unless expressly stated.