Facebook Inc. (NASDAQ:FB) to Power the World
Facebook Inc. (NASDAQ:FB) Launches Its Drone to Power the World
Date Published:
2016-08-09

Preface
On July 22nd, 2016, Facebook Inc. (NASDAQ:FB) successfully completed a test flight of a solar-powered drone that will beam internet from the sky to power the world's connectivity according to the World Economic Forum (WEF).

STORY
Facebook Inc. has its sights set on much more than social media. CEO and founder Mark Zuckerberg has openly stated that he believes it is his journey in life to bring the Internet to everyone -- not just the areas that have the potential to become middle class consumers but to power it for the globe.

Facebook's conduit to connecting another 4 billion people to the Internet is a fleet of solar powered drones, called Aquila.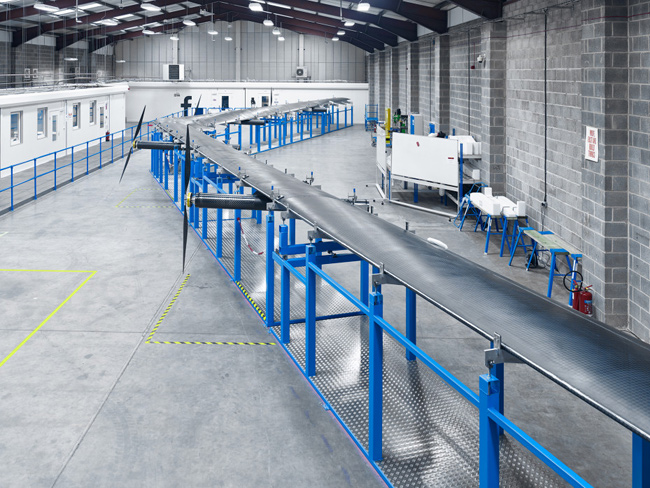 That is an image of Aquila, Facebook's Internet-delivery drone flown by solar power. It has the wingspan of a Boeing 737 passenger jet, weighs less than 1,000 pounds, and can stay in the air for months at a time.

The aspirational view of the world that Facebook Inc. (NASDAQ:FB) brings to the world will be achieved with the modern marvel that is Aquila and July 22nd was a watershed moment. Check out this snippet from WEF:



"

The first flight of the full-size craft lasted for 96 minutes – that's more than three times longer than the originally planned half an hour.

At the test-flight cruising altitude of 2,150 feet, Aquila consumed around 2,000 watts of power, or a little over one hairdryer's worth.

"

Source: WEF





So, Facebook Inc. essentially launched a self-flying airplane for an hour and a half and it took the power of a hair dryer. That flying hair dryer will power the Internet for billions of people and it won't be a government subsidy that makes it happen, it will be Facebook Inc. (NASDAQ:FB).

This is not so different an approach from what Alphabet (GOOGL)was reportedly taking with the Google "Project SkyBender", which according to the Verge, aims to beam 5G internet from solar-powered drones.




Facebook, however, appears to be in the lead.

"The challenge Facebook is trying to solve with Aquila is the 4 billion people without internet access. Over 1.6 billion of that number live in remote, difficult-to-access locations that currently lack mobile broadband networks" (Source: WEF).

Here's to Facebook, the world, and its lofty aspirations.

The author had no position in Facebook Inc. (NASDAQ:FB) stock at the time of this writing.

WHY THIS MATTERS
Facebook and Google just crushed earnings and nearly all of their business comes from advertising. But that world is changing dramatically toward video. It turns out that there is one technology company that will power this revolution, regardless of whether it's Facebook, Google, Twitter, or whomever that will end up with the largest audience.

It's identifying trends and companies like this this that allows us to find the 'next Apple' or the 'next Google.' This is what CML Pro does. Our research sits side-by-side with Goldman Sachs, Morgan Stanley and the rest on professional terminals, but we are the anti-institution and break the information advantage the top .1% have.

Each company in our 'Top Picks' is the single winner in an exploding thematic shift like artificial intelligence, Internet of Things, drones, biotech and more. In fact, here are just two of the trends that will radically affect the future that we are ahead of: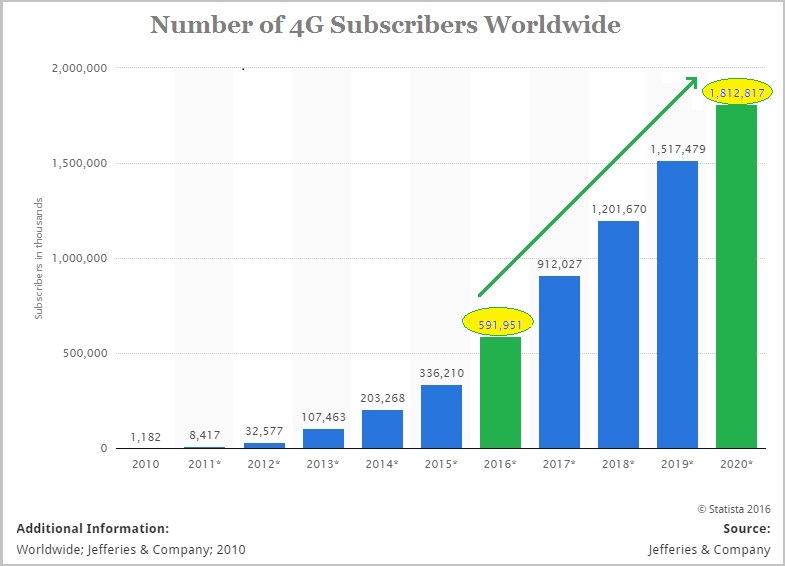 That chart plots the growth in 4G usages worldwide and how it will grow from 330 million people today to nearly 2 billion in five years. This is the lifeblood fueling every IoT and mobile device on the planet and CML Pro has named the single winner that will power this transformation. Then there's cyber security: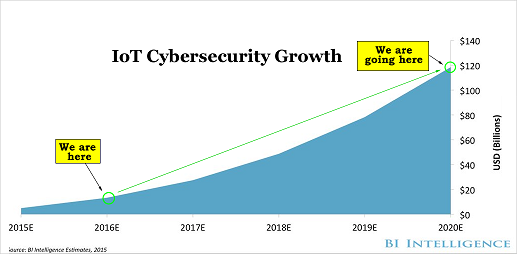 Market correction or not, recession or not, the growth in this area is a near certainty, even if projections come down, this is happening. CML Pro has named the single best cyber security stock to benefit from this theme.

These are just two of the themes we have identified and this is just one of the fantastic reports CML Pro members get along with all the visual tools, the precious few thematic top picks for 2016, research dossiers and alerts. For a limited time we are offering CML Pro at a 90% discount for $10/mo. with a lifetime guaranteed rate. Join Us: Get the most advanced premium research delivered to your inbox along with access to visual tools and data that until now has only been made available to the top 1%.