Google: 3 Stunning Charts, It's Time to Get Bullish



Fundamentals

PREFACE
Alphabet's Google (NASDAQ:GOOG) saw its stockprice drop after its earnings release on lower than expected revenue and EPS. But the hyper focus on quarterly estimates missed the real news -- and it's all bullish no matter how you slice at it.
CHART 1: REVENUE
Google reported revenue of $20.26 billion for the first quarter of the year, missing estimates of $20.38 billion. But that's not where the focus should be.
Google had been seeing a rather disruptive decline in the advertising rates called cost per click or CPC for short. But in this most quarter, we learned this:
For the first time since the first quarter of 2014, Google posted a quarter-over-quarter increase in CPCs from Google sites
Source:
Marketing Land
Here's what Google's revenue (TTM) trends looks like for all-time:
GOOGLE REVENUE (TTM)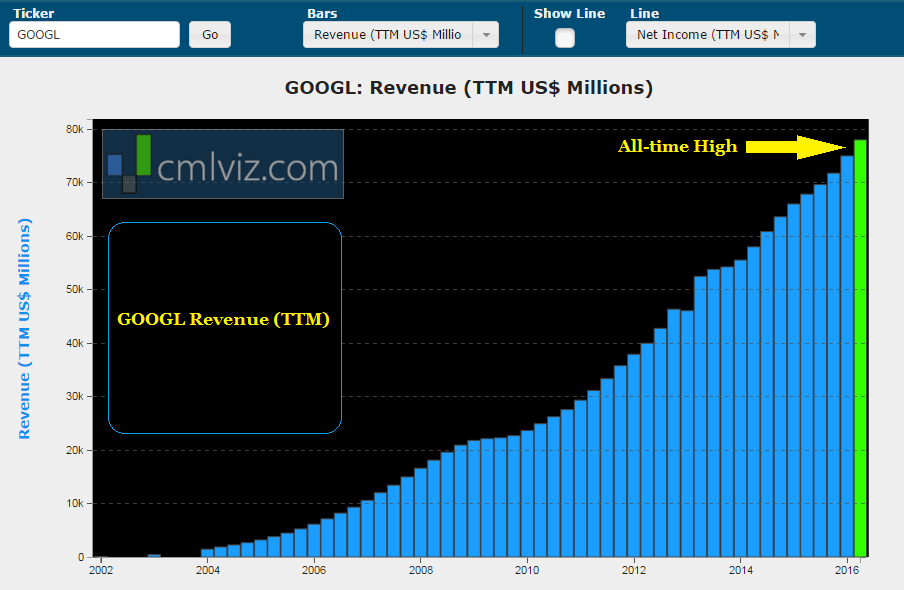 Call it a revenue miss, call it a shortfall, call it whatever you like, this huge base of revenue continues to rise and now we see
both
more ad clicks and higher ad rates. In fact, paid clicks rose 29% year-over-year while clicks from Google sites rose 38% year-over-year.
CHART 2: NET INCOME
Net income is also known as after tax earnings. While Google missed its EPS estimates of $7.96 when it delivered EPS of $7.50, the forest may have been lost for the trees, again. Here is the firm's all-time net income trend:
GOOGLE NET INCOME (TTM)
We can see nearly 17% growth on, again, an enormous base of earnings. It's nearly impossible to move numbers this large so much with such consistency, but Google is doing it.
CHART 3: CASH FROM OPERATIONS
While it's in vogue to talk about Apple's (NASDAQ:AAPL) rather absurd $233 billion cash pile, the world has forgotten about Google, which now has its own cash holdings of over $75 billion with just $2 billion in debt.
The company added more than $2 billion to its cash holdings last quarter. Here is the company's all-time trend in cash from operations (TTM):
GOOGLE CASH FROM OPERATIONS (TTM)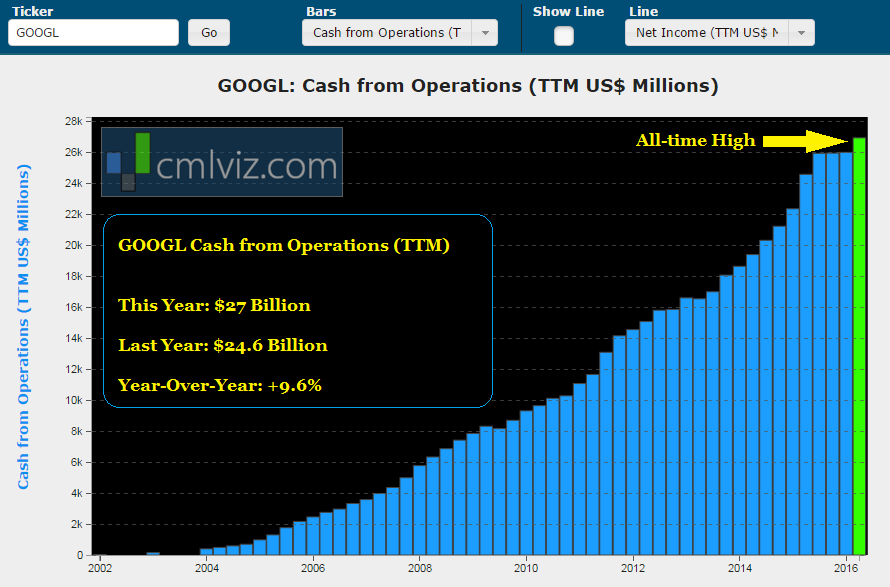 With that trend now firmly back to an all-time high, the question about what Google should do with entered the conversation. The firm has increased its stock buybacks of late, but acquisitions seem imminent.
It's the dream team that all Twitter (NASDAQ:TWTR) shareholders have, but given how cozy Google and Twitter have become and how powerful Facebook(NASDAQ:FB) is -- a Google acquisition of Twitter does make sense. It would give it a social media arm, another online video arm and perhaps an advantage in real time communiqués.
Whatever the case, Google is getting more and more powerful every day. And then there's one secret that we had to share:
THE SECRET GIANT
I'm not sure many people even thought of Google when it came to this thematic shift and I'm sure nobody knew it was making waves as large as it has -- the success has been nothing short of breathtaking.
But news broke of a huge uptick in business in this segment, and it opens up a humongous opportunity for Google that no one saw coming. Amazon (NASDAQ:AMZN) is aware of it now, and that's exactly why the e-commerce giant has jumped into online advertising. The threat from Google in one new area is too big to ignore and required immediate (re)action.
To understand this new business line and Google's jaw dropping success, we direct you to CML Pro and the comprehensive dossier which goes yet further into this new booming reality.
WHY THIS MATTERS
There's so much going on with Google we can't cover it all in one report - it spans seven different thematic shifts in technology. But, to find the 'next Google' or 'next Amazon,' we have to get ahead of the curve. This is what CML Pro does. Our research sits side-by-side with Goldman Sachs, Morgan Stanley and the rest on professional terminals, but we are the anti-institution and break the information advantage the top .1% have.
Each company in our 'Top Picks' is
the single winner
in an exploding thematic shift like artificial intelligence, Internet of Things, drones, biotech and more. In fact, here are just two of the trends that will radically affect the future that we are ahead of: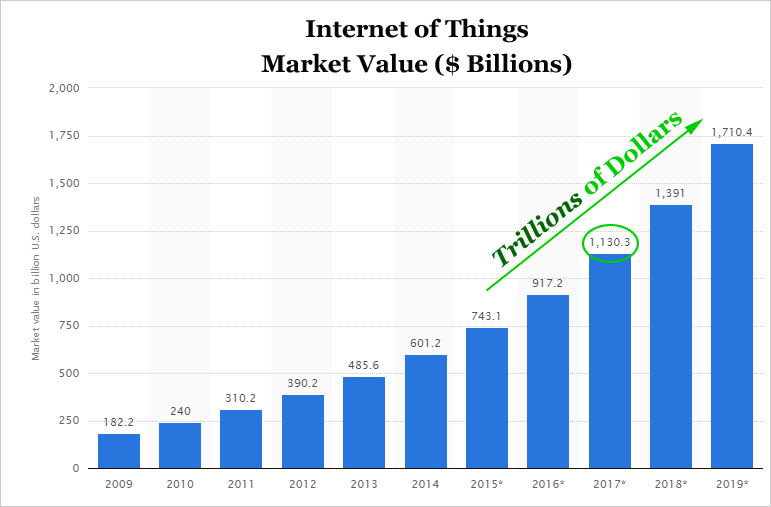 The Internet of Things (IoT) market will be measured in
trillions
of dollars as of next year. CML Pro has named the
top two companies
that will benefit. Then there's cyber security: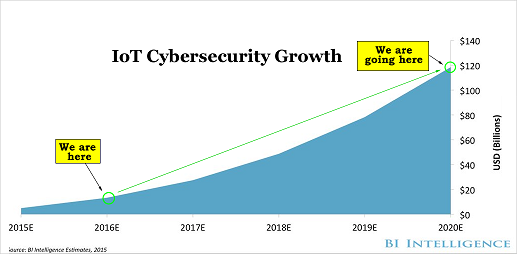 Market correction or not, recession or not, the growth in this area is a near certainty, even if projections come down, this is happening. CML Pro has named
the single best
cyber security stock to benefit from this theme.
These are just two of the themes we have identified and this is just one of the fantastic reports CML Pro members get along with all the visual tools, the precious few
thematic top picks for 2016
, research dossiers and alerts. For a limited time we are offering CML Pro at a 90% discount for $10/mo. with a lifetime guaranteed rate.
Join Us: Get the most advanced premium research delivered to your inbox along with access to visual tools and data that until now has only been made available to the top 1%.
Thanks for reading, friends.