Google is Getting Cozy with Apple and It's Serious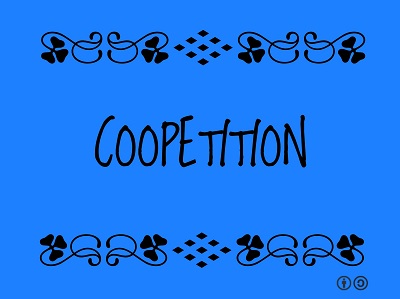 GOOGLE COZIES UP TO APPLE
Written by Ophir Gottlieb
PREFACE
Google just (quietly) announced it has created a new app for iPhone users that expands its Google Search ecosystem. But the news goes further than that. First, a step back:
As we wrote earlier today, Google (and Facebook) does face a frightening threat from Apple in general, and ad blocking software in particular.
AD BLOCKING SOFTWARE PROLIFERATION
In response to that rather disturbing trend, Google is exploring the creation of an "acceptable ads policy." This would be an attempt to create an industry-standard for online ad formats and that format would be "illegal to block."
Google's SVP of advertising, Sridhar Ramaswamy, went so far late last year to say:
"
There needs to be more of a sustainable ad standard that we voluntarily define, and things in that standard should not get blocked.
I think this is essential to us all for survival.
"
Source: Yahoo! Finance
Yes, the top advertising executive at Google used the word "survival."
That was step one for Google. Step two appears to be a cozying up to Apple (NASDAQ:AAPL). This news just broke from the official Google blog:
BREAKING
Google is warming up to Apple, in particular its iPhone, which is a major revenue driver for advertising dollars. What better way to appease Apple than to do this:
"
iPhone users—this one's for you. Meet Gboard, a new app for your iPhone that lets you search and send information, GIFs, emojis and more, right from your keyboard.
"
Source: Official Google Blog
And then the company shared this photo:
GBOARD FOR IOS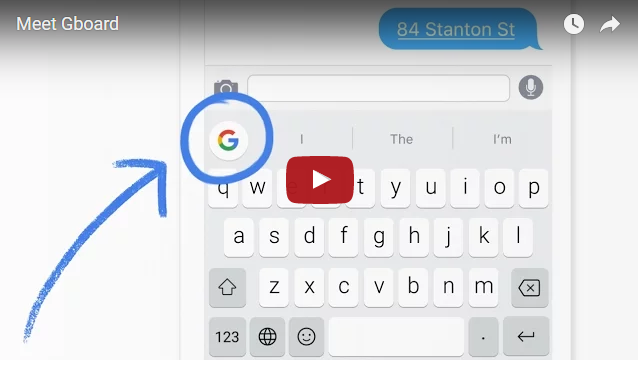 Now there's one thing to note and it's impossible to ignore:
This app is not available for Android
.
Yes, that's right, Gboard has been made available for iOS (the iPhone)
first
, before Google's own Android operating system.
As for what it does, here's a quick recap:
"
Anything you'd search on Google, you can search with Gboard. Results appear as cards with the key information front and center, such as the phone number, ratings and hours.
With one tap, you can send it to your friend and you keep the conversation going.
"
Source: Official Google Blog
Here's an example:
GBOARD IN ACTION
Gboard works in any app-messaging, email, YouTube-so you can use it anywhere on your phone.
BOTTOM LINE
As we said at the top -- Google is playing nice with iPhone owners to both expand its search ecosystem, but perhaps more importantly, to protect its existing ecosystem and advertising money flow, which represents about 80% of the company's revenue in total.
This isn't market moving news, but in many ways it's this news that really matters. By the time it gets to the mainstream media, it's too late to react or analyze. This action from Google isn't the end-all be-all, but it isn't trivial. This is a calculating, brilliant, methodical company, and playing nice with Apple, especially its iPhone, is not an accident.
WHY THIS MATTERS
There's so much going on with these tech giants that it's impossible to cover in one report but you have to be aware of the trickling news, the hidden announcements in order to really understand the landscape. Then, to take it even a step further and to find the 'next Google' or 'next Apple' we have to get ahead of the curve. This is what CML Pro does. Our research sits side-by-side with Goldman Sachs, Morgan Stanley and the rest on professional terminals, but we are the anti-institution and break the information monopoly that the top .1% have.
Each company in our 'Top Picks' is
the single winner
in an exploding thematic shift like artificial intelligence, Internet of Things, drones, biotech and more. In fact, here are just two of the trends that will radically affect the future that we are ahead of: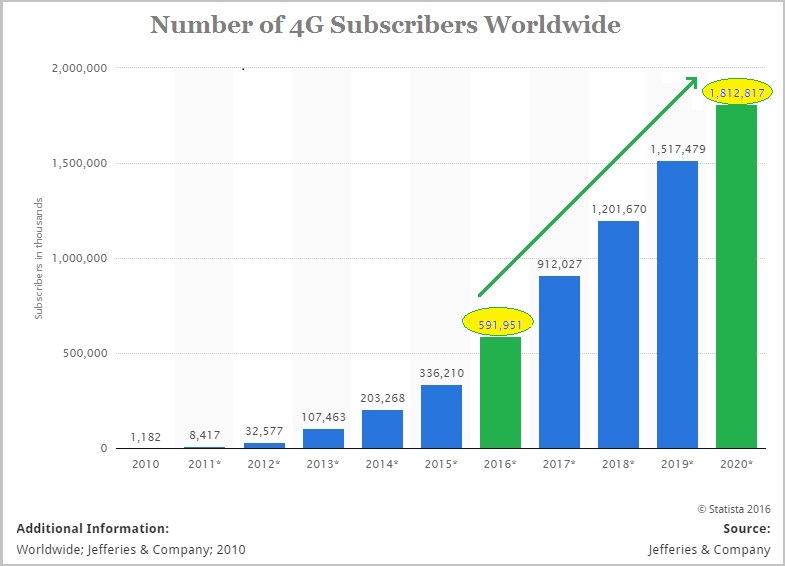 That chart plots the growth in 4G usage worldwide and how it will grow from 330 million people today to nearly 2 billion in five years. This is the lifeblood fueling every IoT and mobile device on the planet and CML Pro has named the single winner that will power this transformation. Then there's cyber security: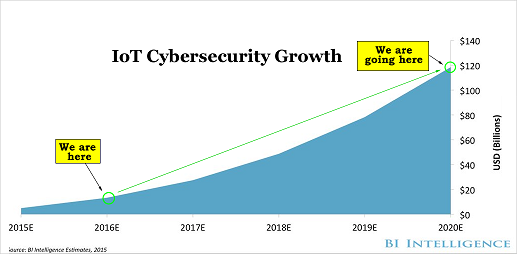 Market correction or not, recession or not, the growth in this area is a near certainty, even if projections come down, this is happening. CML Pro has named
the single best
cyber security stock to benefit from this theme.
These are just two of the themes we have identified and this is just one of the fantastic reports CML Pro members get along with all the visual tools, the precious few
thematic top picks for 2016
, research dossiers and alerts. For a limited time we are offering CML Pro at a 90% discount for $10/mo. with a lifetime guaranteed rate.
Join Us: Get the most advanced premium research delivered to your inbox along with access to visual tools and data that until now has only been made available to the top 1%.
Thanks for reading, friends.