Alphabet Inc. (NASDAQ:GOOGL) Shows Room for Growth
Alphabet Inc. Growth
Date Published:
2016-09-27
Written by Ophir Gottlieb

Preface
Alphabet Inc. (NASDAQ:GOOGL) is right at all-time highs in stock price, and while the broader market may be carrying it higher, the company shows room for growth, even at $600 billion in market cap.

STORY
Several new developments at Google have pushed Alphabet Inc. stock to all time highs and there's reason to believe the company has growth to come. Here's the all time stock chart: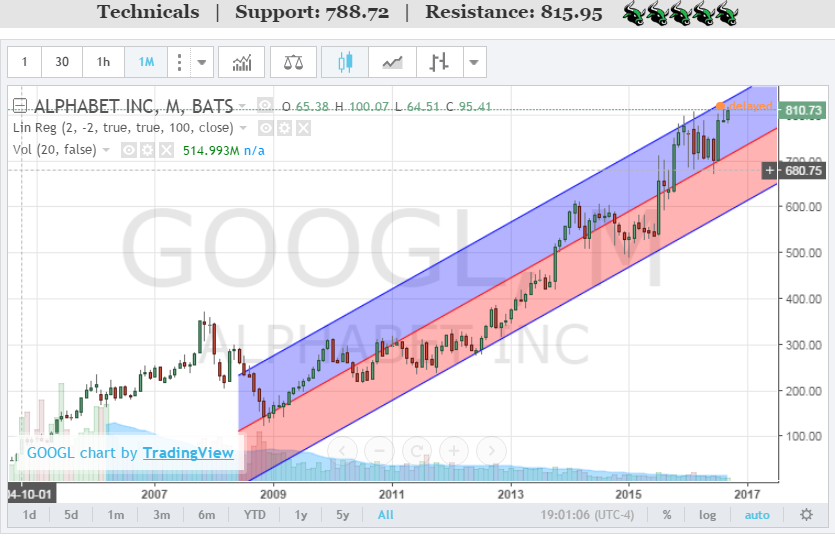 First, here comes a new phone, likely to be released on the October 4th event: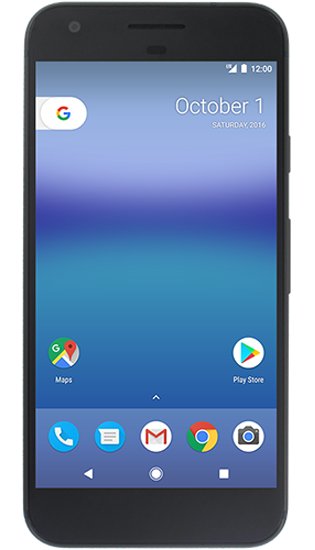 That's a rendering of the Pixel, and there will be a Pixel XL, as well. Here's what Forbes had to say:



"

While the phones will be made by HTC, Google has reportedly maintained tight control over the design and manufacturing process and will likely ditch the Nexus brand for Google Pixel.

"


We will also (probably) see some new hardware from Alphabet Inc. (NASDAQ:GOOGL) surrounding Virtual reality under the "Daydream VR" name as well more information on Google Home, which is the competitor to Amazon's Echo.

But, the developments and potential growth go further. Investopedia penned this bit:



"

[YouTube Go is a] brand new app that Google promises will allow users to play videos smoothly even in low connectivity areas. [] The app is currently being tested and will be available exclusively in India for some time.

"


Alphabet Inc.'s Google is going further with optimized page load that saves 90% of data usage, essentially optimized for India's 2G networks. Here's a visualization of YouTube's growth in India.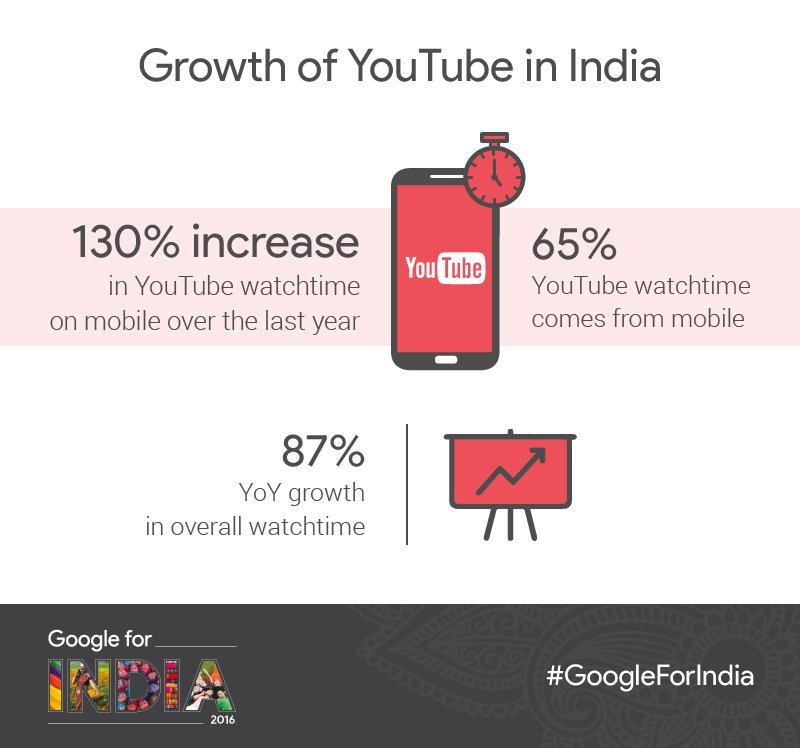 As we have noted several times, video is the new way content will be consumed and estimates put video at 80% of our content consumption by 2020 and there is nothing as large or successful as YouTube. In fact, Alphabet Inc. reported that YouTube had more viewers on mobile alone than any broadcast or cable network for viewers aged 18-49.

We love the direction that Alphabet Inc. (NASDAQ:GOOGL) is going and see growth yet, even for a company nearing $600 billion in market cap and that's why it remains a Top Pick for CML Pro.

For the year-to-date period, CML Pro's Top Picks are up substantially compared to the market. Here's a quick table:


| | |
| --- | --- |
| CML Pro Top Picks | +13.9% |
| NASDAQ | +6.0% |
| S&P 500 | +5.7% |
| Dow Jones Industrial | +4.6% |


WHY THIS MATTERS
If you're looking for research authored by analysts with training in finance, mathematics and technology, try CML Pro. Our research sits side-by-side with Goldman Sachs, Morgan Stanley and the rest on professional terminals, but we are the anti-institution and break the information advantage the top .1% have.

Each company in our 'Top Picks' is the single winner in an exploding thematic shift like artificial intelligence, virtual reality, genomics, mobile pay, the Internet of Things, drones, biotech and more. We are offering CML Pro at a discount for just $25/mo. with a lifetime guaranteed rate and you can cancel at any time. We think you'll have a blast when you see what professional research reads like and what a community feels like. Join Us: Get the most advanced research delivered to your inbox along with access to visual tools and data that until now has only been made available to the top 0.1%. Check it Out: Get the most advanced premium research delivered to your inbox along with access to visual tools and data that until now has only been made available to the top 1%.