Alphabet Inc (NASDAQ:GOOGL) Google Pixel Has Serious Upside Potential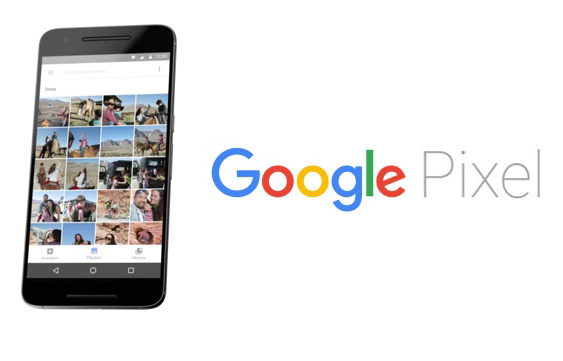 Alphabet Inc (NASDAQ:GOOGL) Google Pixel Has Serious Upside Potential
Date Published:
2016-11-29
Written by Ophir Gottlieb

Preface
Wall Street is missing the Alphabet Inc. (NASDAQ:GOOGL) secret that is in plain sight. A full version of this dossier is available on CML Pro, but some critical points are satill made here.

STORY
By now we all know that Alphabet Inc's Google has released its Google Phone, called Pixel. The reviews have been quite good. The phone is priced at the very high end, like the Samsung Galaxy series and the Apple (NASDAQ:AAPL) iPhone.

We're even getting some forecasts out of Morgan Stanley that bode quite well for Google. But, even with this information in plain sight, it appears that Wall Street is simply unable to digest the reality that this new product could be enterprise changing for Alphabet Inc (NASDAQ:GOOGL).

SMARTPHONES
First, there is this absurd narrative circling that smartphones are doomed to be the next PCs -- a dying technology replaced with newer looks, designs and specs. Here is the PC market via our friends at Statista: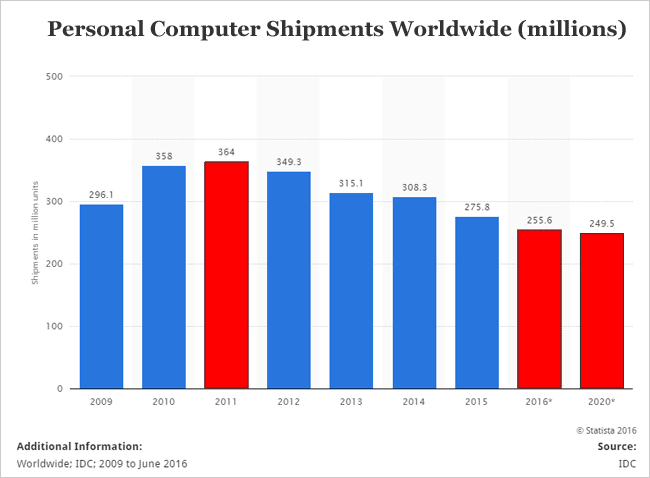 The PC market is in decline and will continue to be. But, that is not at all emblematic of the smartphone market. Check out this chart from Statista: smartphone growth forecasts.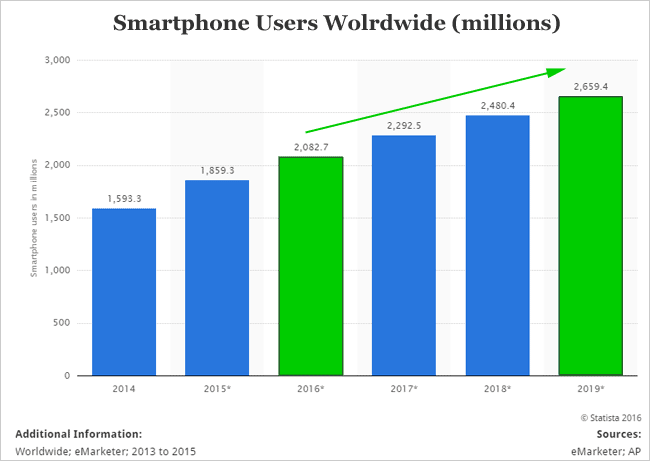 I don't know what else to say other than, the smartphone market is growing, not shrinking. But it goes way further. Those details on mobile broadband subscriptions are in the CML Pro dossier.

Let's put that "the smartphone is dying" narrative to bed. That falsehood will cost us money in our investing because it is incorrect. Now, onto Alphabet Inc (NASDAQ:GOOGL).

GOOGLE's PIXEL
We have an entire CML Pro dossier Google Has a Huge New Upside Weapon dedicated to this opportunity, but it's time we went yet further.

Apple (NASDAQ:AAPL) has seen a down trend in unit sales, but the company still sold 212 million iPhones in the last year, generating over $136 billion in that same period.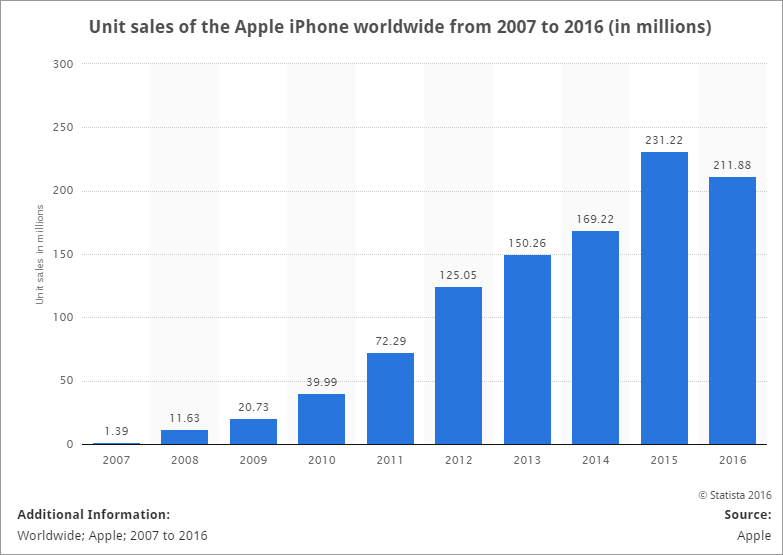 Samsung actually sells many more phones than Apple Inc, but it has a full menu of types, from quite inexpensive to the very high end Galaxy 7 and Notes. Rough estimates put Samsung's Galaxy and Note sales above or equal to Apple (NASDAQ:AAPL) iPhones. Let's call it an even split at the high end, meaning between Apple Inc and Samsung, about 450 million high end phones have been sold in the last year by the two dominant players.

Alphabet Inc's Google Pixel has been given the imprimatur of the tech critic crowd, placing it directly in competition with the Android Samsung flagships and the Apple Inc iPhones. In English, the Google Pixel is a legitimate substitution threat.

Morgan Stanley analyst Brian Nowak came out with a note that forecasts Alphabet Inc (NASDAQ:GOOGL) will sell 5 to 6 million Pixels next year. I don't know where that number came from, but suffice it say it was likely done with great care, expertise, experience and due diligence. There's only one thing about it -- I think it's totally wrong.

HERE COMES GOOGLE
If Morgan Stanley is right, Alphabet Inc's Google Pixel will generate just under $4 billion in sales next year, or 5% (ish) of last year's revenue just from hardware. Brian Nowak's note actually pointed out quite shrewdly the large revenue opportunity Google has from the Pixel well beyond the hardware sales, but let's just be blind and focus on phone sales.

With the exploding Samsung Note debacle and the strong reviews for the Google Pixel and a total market size of nearly 500 million high end iPhones or Samsung phones, I think the 5-6 million unit sales for Alphabet Inc and its Google Pixel are way too low and here's why:

IT'S ALREADY WORKING
There is research from several sources pointing to a building success for Pixel. Let's start with an article from Kyle Wiggers at Digital Trends from November 22, 2016 (emphasis added):



"

Pixel devices claimed

more than 7.5 percent of activations

at Verizon stores over the past month, reported Wave7.

Wave7 credits "aggressive promotions" for the uptick in activations. Google and Verizon spent $15 million and $12 million, respectively, in the period between October 27 and November 2, more or less confirming reports from early October suggesting that the two would spend

"hundreds of millions" on advertising

in the coming weeks.

"



The research goes further to point out that Alphabet Inc (NASDAQ:GOOGL) Google could see up to 4 million unit sales in just the final quarter of 2016. But, we also have data out straight from the source. Here's what Google announced on October 25th, 2016:



"

We're thrilled to see the excitement for our new Pixel phones, and frankly pre-order demand has exceeded our expectations. We're working to restock our inventory as soon as possible.

"



The only thing really holding Pixel back is the fact that it comes ready for use only from Verizon. Consumers can get a 'agnostic' Pixel from Google directly and then sign up with which ever carrier they like, but having it in the stores and ready to go is a huge deal. In fact, while Verizon claimed that 7.5% activation level, Sprint and others have been less than 2%. Shame on Google.

BIGGER PICTURE
If Alphabet Inc (NASDAQ:GOOGL) will see Pixel sell 4 million units in its first quarter ever, analysts are discounting that number moving forward because it's the holiday season where everything spikes cyclically. But here's where they may be wrong.

The Pixel is in a market were 450 million units will be sold next year, and it's just starting out. It is not on a cyclical revenue trend (yet), it is on a straight up trend. For the full year of 2017, we have a very different estimate available in the full CML Pro dossier.

CONTEXT
Here's more context. Way back in calendar Q4 of 2008, when the smartphone market was still in its infancy, Apple (NASDAQ:AAPL) reported 6.9 million iPhone unit sales -- that was its second holiday season, up from 1.1 million in its first holiday season.

If Alphabet Inc Google will hit 4 million units in its first holiday season, it's not hard to believe that the Pixel will sell a much larger number than that 6.9 million units Apple sold for Q4 2017 alone.

It doesn't happen very often, if ever, but the second largest company in the world by market cap may have just uncovered a product that will nearly instantly bring in substantially larger revenue growth on its own (actual estimates provided in the CML Pro dossier.

If that's the case, Alphabet Inc (NASDAQ:GOOGL) stock has legs to rise, and quite substantially.

The author has no position in Alphabet Inc (NASDAQ:GOOGL) and is long shares of Apple (NASDAQ:AAPL).

WHY THIS MATTERS
If you enjoyed learning about this future trend in technology and Google, this may be up your alley: Our research sits side-by-side with Goldman Sachs, Morgan Stanley and the rest on professional terminals. Of our Top Picks, Nvidia is up 180% since we added it. Ambarella is up 80% since we added it. Relypsa was taken over for a 60% gain and we are already up on Twitter when we added it to Top Picks for $15.60.

To become a CML Pro member it's just $19 a month with no contract. It's that easy -- you cancel at any time, instantly.

Each company in our 'Top Picks' portfolio is the single winner in an exploding thematic shift like self-driving cars, health care tech, artificial intelligence, Internet of Things, drones, biotech and more. For a limited time we are offering CML Pro for $19/mo. with a lifetime guaranteed rate. Get the most advanced premium research along with access to visual tools and data that until now has only been made available to the top 1%.