The Unbelievable Pattern in Alphabet Inc Stock Ahead of Earnings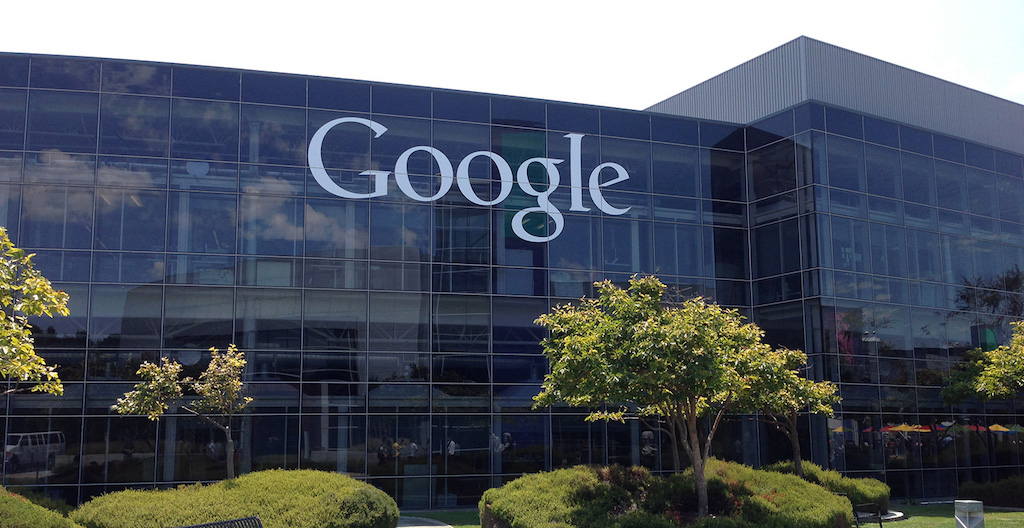 Date Published:
2017-06-23
Written by Ophir Gottlieb

LEDE
There is an unbelievable pattern in Alphabet Inc (NASDAQ:GOOGL) stock ahead of earnings that has meant a wonderful return in the option market.

Preface
One of the least recognized yet most important phenomena surrounding this market run by the mega technology stocks is the amount of optimism that sets in the two weeks before an earnings announcement.

That is, totally irrespective of whether the stocks have a history of beating earnings, in the two-weeks before of earnings, several of them tend to rally abruptly into the event. There has been a way to profit from this pattern without taking any actual earnings risk -- and it is simply staggering in Alphabet Inc (NASDAQ:GOOGL).

This is how people profit from the option market -- it's attention to detail rather than hope.

The Trade Before Earnings
Let's look at a simple idea -- buying a monthly call option in Alphabet Inc two-weeks before earnings and selling the call before the earnings announcement.

Here's the set-up in great clarity; again, note that the trade closes before earnings, so this trade does not make a bet on the result of the earnings result.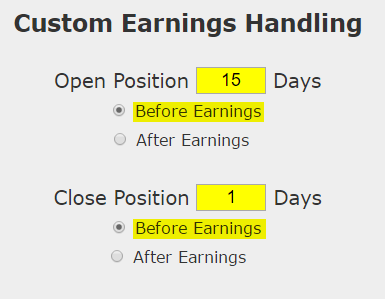 Now, unlike many of our other set-ups, this is in fact a straight down the middle bullish bet -- this absolutely takes on directional stock risk, so let's be conscious of that before we see the results, because they are mind bending.

Here are the results over the last two-years in Alphabet Inc:



I know it seems absurd, but the trade has won 7 of the last 8 earnings pre-earnings cycles, for a 895% return.

We can look at the last year as well:



We're now looking at 377% returns on 4 winning trades and 0 losing trades. It's worth noting again that we are only talking about two-weeks of trading for each earnings release, so this 377% in just 8-weeks of total trading.

For completeness, we include the results over the two most recent earnings events (6-months).



That's 209% on 4-weeks of trading without once taking the risk of an actual earnings release.

THE STOCK CHART
We can look at Alphabet Inc's stock chart to see what's happening -- that is, to see the optimism (The blue "E" icons represent earnings). Note that the yellow arrows show the stock rise ahead of earnings, and we even box the times that the post earnings move was poor: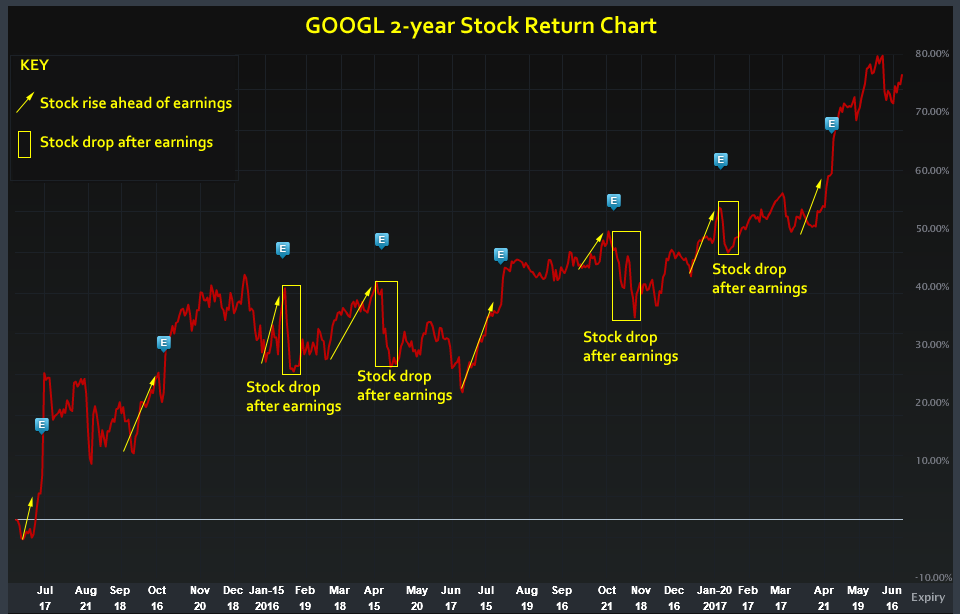 What is so fascinating about this chart is that the stock does not necessarily follow through after earnings. We have boxed the times when GOOGL stock actually tanked after earnings -- but it has not upset the pattern of optimism for the next pre-earnings move.

If you're wondering if this works for other mega tech names, the answer is yes. We will cover those for subscribers in the coming days and combining them, that is, taking a position in more than one, alleviates the risk of a "coin flip" miss. That's the approach we want to take.

Even further, all of the results we looked at were using a 50% stop loss -- that means if the calls that were purchased ever saw losses, we just closed the position out and moved on.

WHAT HAPPENED
This is how people profit from the option market -- it's preparation, not luck. It's attention to detail rather than hope. To see how to do this for any stock and for any strategy, including covered calls, with just the click of a few buttons, we welcome you to watch this quick demonstration video:
Tap Here to See the Tools at Work

Thanks for reading.

Risk Disclosure
You should read the Characteristics and Risks of Standardized Options.

Past performance is not an indication of future results.

Trading futures and options involves the risk of loss. Please consider carefully whether futures or options are appropriate to your financial situation. Only risk capital should be used when trading futures or options. Investors could lose more than their initial investment.

Past results are not necessarily indicative of future results. The risk of loss in trading can be substantial, carefully consider the inherent risks of such an investment in light of your financial condition.

The author has no position in Alphabet Inc (NASDAQ:GOOGL) as of this writing.

Go to the back-test link