GOOGL Trading News - How to Survive This Chop Market With Options - When to Buy The Dip in Alphabet Inc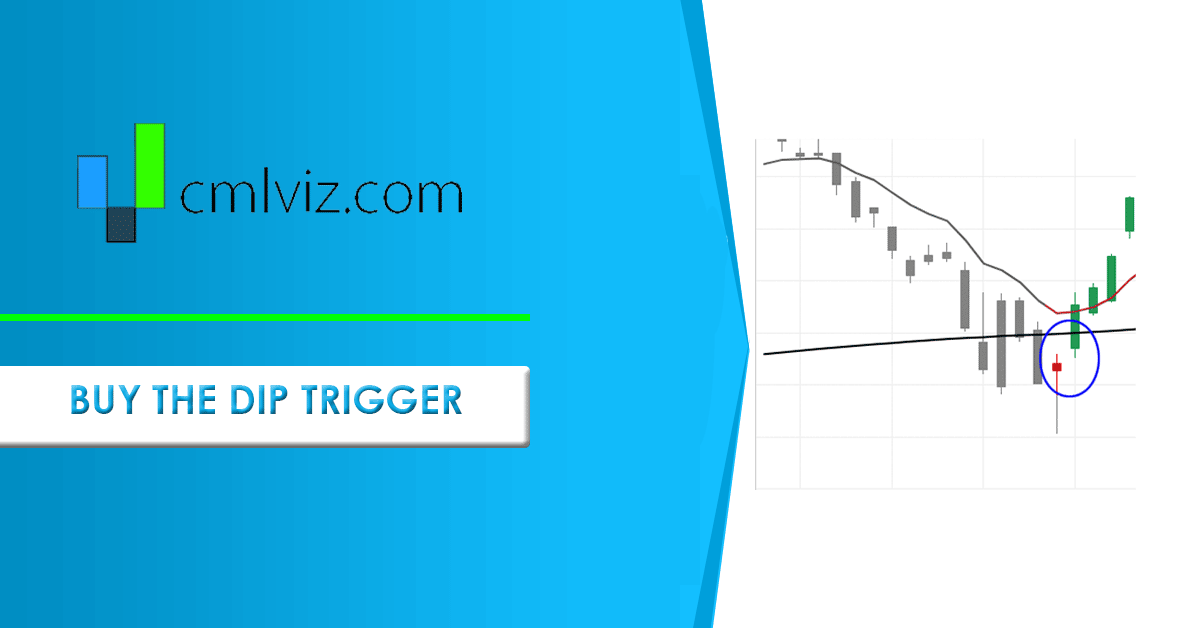 GOOGL Trading News - How to Survive This Chop Market With Options - When to Buy The Dip in Alphabet Inc


Date Published: 2019-08-17




Lede
Let's stop getting crushed by a random three bad days due to bizarrely formed political news.

Enough.

When the market whipsaws day after day, the short-term option trader -- let's call it the option trader with a 2 to 7 day horizon, either finds themselves in a coin flip win, which feels good, but also feels lucky, or they find themselves in a coin flip loss, which feels bad, but also has the stench of dumb luck.

There is an anecdote to that. We can use the same technical triggers that have proven to be successful across all markets, both bull and bear, but stretch the option expiries to longer time frame, in today's example 45-days, and stretch the stop and limits to let the positions have time to survive three bad days, and still come back for the ultimate pattern refill.


Preface
"Buying the dip" (BTFD) only works if a stock in a down trend actually reverses to a rally. Otherwise the strategy has a different name -- "buying a loser."

We focused our testing specifically on the trigger that identifies a stock in a down channel and when the selling pressure has eased and the stock may be ready for a bounce. In other words, we focused less on a simplistic mantra of "buy the dip," and more on the empirical view of "when the dip might reverse."

After rigorous testing over multiple time periods and over tens of thousands of back-tests, today we demonstrate the technical conditions that have provided a strong short-term bullish momentum trigger for Alphabet Inc (NASDAQ:GOOGL) after an abrupt stock decline as well as, broadly speaking, the Nasdaq 100 index constituents over the five year period from 2014-2019.


Logic
It doesn't matter if GOOGL is in a downtrend right now. What matters is what has happened historically when that time comes, because it will come again.


Buy the Dip Trigger: The Option Trade with Technical Analysis and Moving Averages in Alphabet Inc (NASDAQ:GOOGL) .
We will examine the outcome of going long an out-of-the-money (strike price is set to the 40 delta) call option, in options that are the closest to 45-days from expiration (using calendar days). But we follow three rules:

* Never Trade Earnings

Let's not worry about earnings. Here it is, first, we enter the long call.





Use a technical trigger to start the trade, if and only if these specific items are met.

Trigger is here: [Trade Machine members only]

To put a picture to the words, here is an example for Apple from February of 2018, below, where the stock was in a down trend, then it crossed above the two trigger requirements, and a stock rally ensued.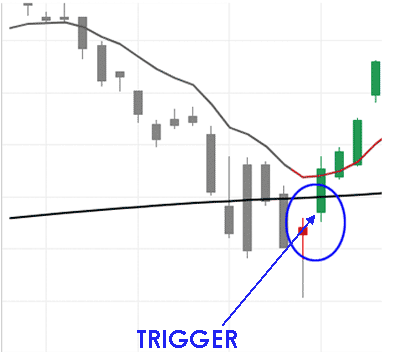 You can set an alert in Trade Machine®, which will track all of these moving parts for you. Let Trade Machine do the work for you -- there's no need to stare at the screen.

* Finally, we set a very specific type of limit:

* Use a 60% limit and a 60% stop as opposed the normal 50% stop and limit.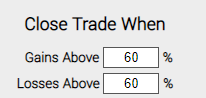 At the end of each day, the back-tester checks to see if the 45-day long call is either up or down 50%. If it is, it closes the position.


Buy the Dip: 5-year Stock Option Backtester Results in Alphabet Inc

Here are the results of opening a 45-day call option, using the 40 delta as the strike price, over the last five-years once this "buy the dip" trigger has fired:


➡ The average percent return over the last year per trade was 26.1%.


RESULTS
Here are the results for the 45-day long call over the last three-years in Alphabet Inc:


The mechanics of the TradeMachine® are that it uses end of day prices for every back-test entry and exit (every trigger).


Setting Expectations
While this strategy had an overall return of 442%, the trade details keep us in bounds with expectations:
➡ The average percent return per trade was 57.9% for each 45-day period.


Checking the Moving Average
You can check to see the values of all the moving averages discussed above with real-time daily prices, including live after hours prices, for GOOGL by viewing the Pivot Points tab on www.CMLviz.com.


Next Steps
There has never been a better time to try the Buy the Dip Trigger for yourself.

Risk Disclosure
Past performance is not an indication of future results.

Trading futures and options involves the risk of loss. Please consider carefully whether futures or options are appropriate to your financial situation. Only risk capital should be used when trading futures or options. Investors could lose more than their initial investment.

Past results are not necessarily indicative of future results. The risk of loss in trading can be substantial, carefully consider the inherent risks of such an investment in light of your financial condition.

Please note that the executions and other statistics in this article are hypothetical, and do not reflect the impact, if any, of certain market factors such as liquidity and slippage.

You should read the Characteristics and Risks of Standardized Options.