Why GoPro Inc (NASDAQ:GPRO) Stock is Tumbling in Four Charts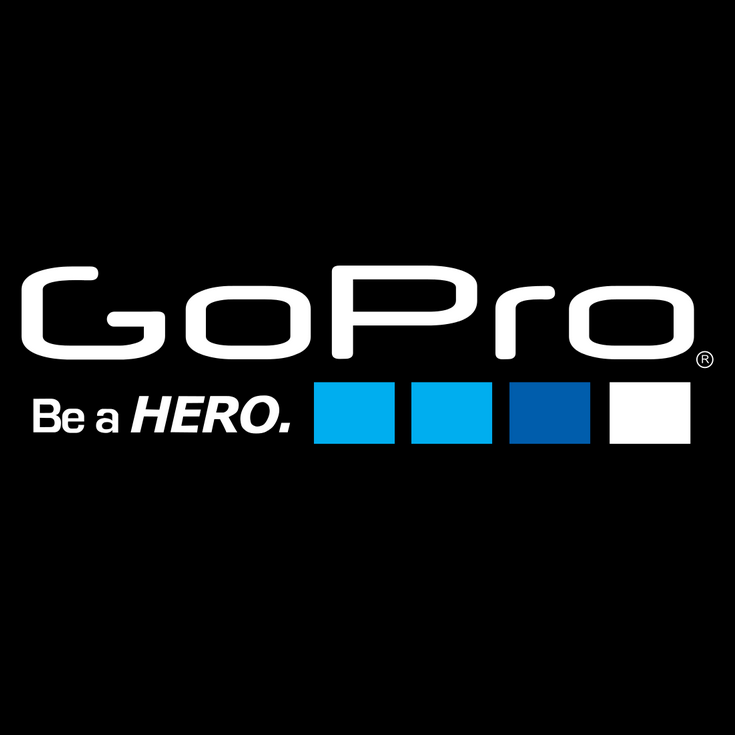 GoPro Inc (NASDAQ:GPRO) Stock is Tumbling
Date Published:
2016-12-07
Written by Ophir Gottlieb

Preface
GoPro Inc (NASDAQ:GPRO) Stock is tumbling, now down more than 90% from its all-time highs and 35% from just three-months ago. Here are four charts that illustrate the company's troubles.

STORY
At one point GPRO had done something almost every other young technology company had not been able to do, and that was turn a profit for every quarter it was public. That streak has come to an abrupt end. Here is the company's net income chart for all-time.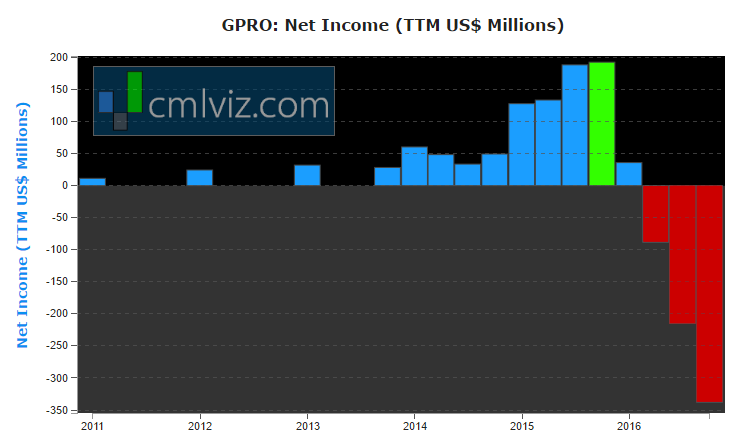 Not only do we see shrinking net income, but now we are actually seeing losses. We don't have to look very far to see what the trouble is GoPro. Here's is the company's revenue chart.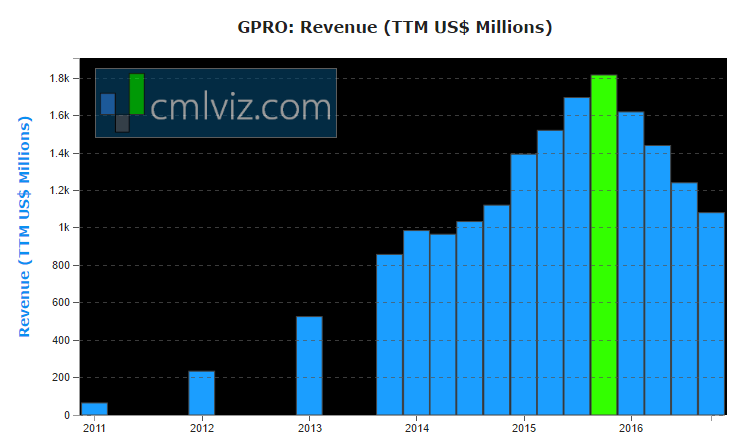 That's a 40.5% drop in GoPro's revenue over the last year. The drop in earnings and revenue has created a short fall in cash from operations. Here is the cash from operations for GoPro Inc (NASDAQ:GPRO).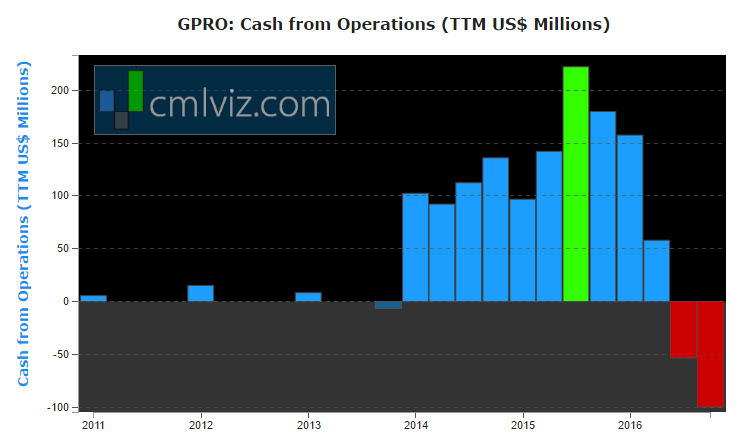 While the last three charts are worrisome and the stock price tumbling is even more worrisome, perhaps the most troubling chart of them all is this final one which measures GoPro's cash ratio.




The cash ratio is one of those quick measures that we use in finance to measure a company's liquidity. That's a fancy way of saying its ability to repay its short-term debt. The cash ratio measures the company's cash (and cash equivalents) relative to the size of current liabilities.

Now, most analysts will tell you that the cash ratio is not a commonly used measure because it ignores inventory and most importantly, accounts receivable. That's mostly true, and certainly a ratio of 1 is not the line in the sand for the cash ratio as it is for other measures. But, given that GoPro Inc has had a rough time working through inventory build up in the past, this is one time where the cash ratio may be useful.

GoPro has burned through some cash, which a little more than a year ago sat at $338 million and now sits at $163 million, so it's not an absurd concern to at least start watching the most basic of risks -- cash on hand to pay the bills.

GOOD NEWS
The good news from GoPro Inc is that the company says it has worked its way through old inventory and is ready for growth to return with new products. In fact, here is GoPro's inventory over time: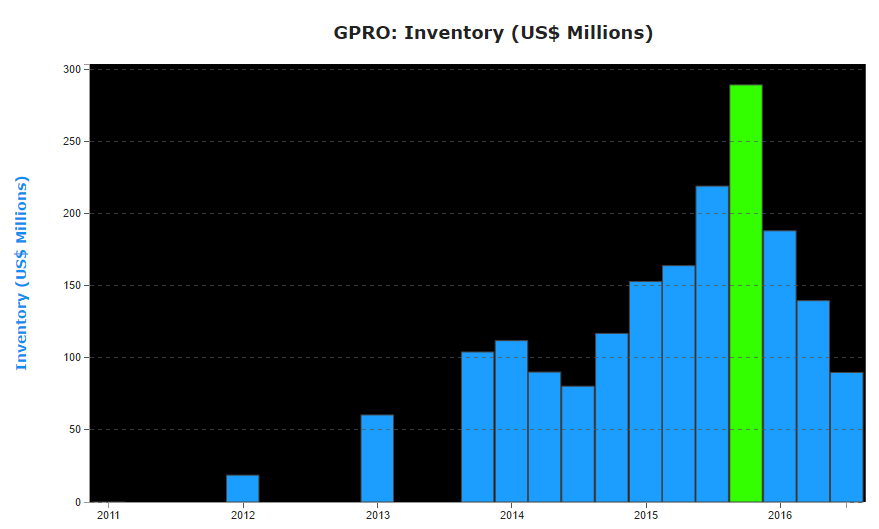 GoPro also still drives more than $1 million in revenue per employee, which is no small feat. Perhaps now is the time for a turnaround... or the beginning of the end.

The author has no position in GoPro Inc (NASDAQ:GPRO).

WHY THIS MATTERS
GoPro isn't our focus, but one of its largest suppliers is our focus. It's a small technology company that provides video-chipsets (the 'eyes' of technology) to many of the company's driving the future of technology. Companies like Mercedes-Benz in its self-driving car chase and Snapchat for its new spectacles augmented reality glasses.

If you enjoyed learning about GoPro through visualizations, this may be up your alley: Our research sits side-by-side with Goldman Sachs, Morgan Stanley and the rest on professional terminals. Of our Top Picks, Nvidia is up 180% since we added it. Ambarella is up 80% since we added it. Relypsa was taken over for a 60% gain and we are already up on Twitter when we added it to Top Picks for $15.60.

To become a CML Pro member it's just $19 a month with no contract. It's that easy -- you cancel at any time, instantly.

Each company in our 'Top Picks' portfolio is the single winner in an exploding thematic shift like self-driving cars, health care tech, artificial intelligence, Internet of Things, drones, biotech and more. For a limited time we are offering CML Pro for $19/mo. with a lifetime guaranteed rate. Get the most advanced premium research along with access to visual tools and data that until now has only been made available to the top 1%.