Intel earnings beat: $1.42 per share, vs $1.24 expected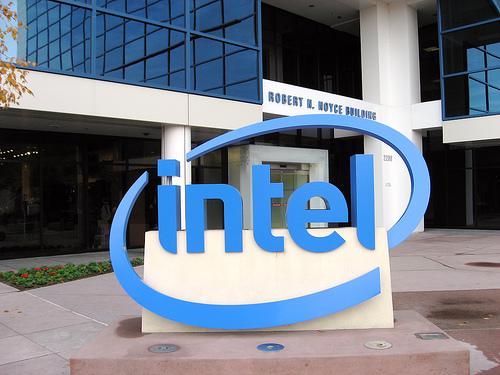 Intel (NASDAQ:INTC) stock jumped 6% on Thursday after it beat third-quarter earnings expectations. The semiconductor maker is the bellwether for technology hardware stocks and these numbers speak volumes to a possible recovery for semiconductors, especially after the recent poor guidance by smaller semi maker Texas Instruments (TXN).

Here are the key numbers:
Earnings: Excluding certain items, $1.42 per share, vs. $1.24 per share as expected by analysts, according to Refinitiv.
Revenue: $19.19 billion, vs. $18.05 billion as expected by analysts, according to Refinitiv.
Revenue was up slightly on an annualized basis in the quarter that ended on September 28, according to a statement.
The top business segment, the Client Computing Group, which sells processors for desktop PCs, laptops and two-in-one devices, produced $9.71 billion in revenue, beating the $9.59 billion average estimate among analysts polled by FactSet.
The next-largest business, the Data Center Group, which focuses on server chips, delivered $6.38 billion in revenue, above the $5.62 billion FactSet consensus estimate.
The Internet of Things Group, which makes computing products for industries and embedded systems, had $1.23 billion in revenue. Analysts polled by FactSet had expected $1.12 billion in revenue from that segment.
Both Gartner and IDC said that PC shipments increased in the third quarter. Meanwhile, spending from companies with large data centers, like Amazon and Microsoft, started to bounce...
Read More on www.cnbc.com