Insiders See Huge Upside In These Biotechs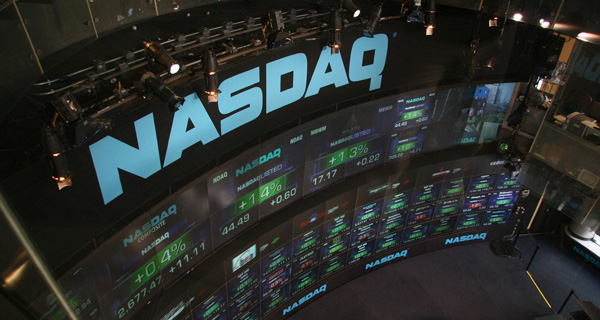 Biotech Stock Based Compensation
PREFACE
While data scraping for executive insider stock purchases and sales are now the new fad in stock picking, that data can be filled with spurious conclusions. Insiders often have scheduled stock sales to diversify their wealth or scheduled option exercises to take advantage of expiring options grants which mean nothing with respect drawing a conclusion on the activity.
But, it turns out there is a much larger pool of insiders that may in fact have an even better sense of what's going on inside a company.
These insiders are employees, and we can see which biotechs have the largest bets on a large upside move taken by these unique insiders.
BIOTECH EMPLOYEE STOCK BASED COMPENSATION
We recently looked at the technology companies with the largest stock based compensation and saw a tremendous outperformance in stock returns for those companies that paid out a lot compared to those that did not. It appears that when employees are willing to take a bet on a stock's upside that could be a signal that things are going well for a company.
If we take all biotech stocks with market caps above $2 billion and then rank them by the amount of stock based compensation per dollar of operating expense, we can see which companies have the largest bets placed by employees. Here is the chart:
The chart reveals some incredible information in the biotech space. First, we can see that more than $0.33 out of every dollar in operating expense is paid out in stock based compensation to Kite Pharma, Inc. (NASDAQ:KITE) employees. Kite Pharma is famously known by its CEO who has bet the house that the company has in fact cured Non-Hodgkin lymphoma.
The company uses CAR-T technology which engineers patients' own immune cells to recognize and attack their tumors. Kite Pharma has built a massive manufacturing plant in El Segundo, California, right next to Los Angeles airport, ready to deliver the individualized immunotherapy as quickly as possible.
We can also see that Juno Therapeutics Inc. (NASDAQ:JUNO), which is the other leader in CAR-T immunotherapy for cancer, pays out a massive amount in stock based compensation. Basically, employees are forgoing large amounts of cash compensation for the potential upside in the company stock.
If CAR-T works, both Juno and Kite could soar higher, from $2 billion market caps to several fold larger. Employees are making a bet on these biotechs and this technology.
Other noteworthy names on this list are Regeneron Pharmaceuticals, Inc. (NASDAQ:REGN) and Celgene Corporation (NASDAQ:CELG), which are two of the five largest biotechs in the world, yet pay out substantially more in stock based compensation than their peers Gilead Sciences, Biogen and Amgen.
SEEING THE FUTURE
This is obviously just the beginning of the analysis, not the end. But there's so much going on in technology and biotechnology we can't cover it in one report. If you look hard enough, have access to the best data and understand the thematic trends that are leading the future, then you can find the "next Apple," or the "next Gilead." But this is what CML Pro does. Our research sits side-by-side with Goldman Sachs, Morgan Stanley and the rest on professional terminals, but we are the anti-institution and break the information advantage the top .1% have.
Each company in our 'Top Picks' is
the single winner
in an exploding thematic shift like artificial intelligence, Internet of Things, drones, biotech, virtual reality, the cloud and more. In fact, here are just two of the trends that will radically affect the future that we are ahead of: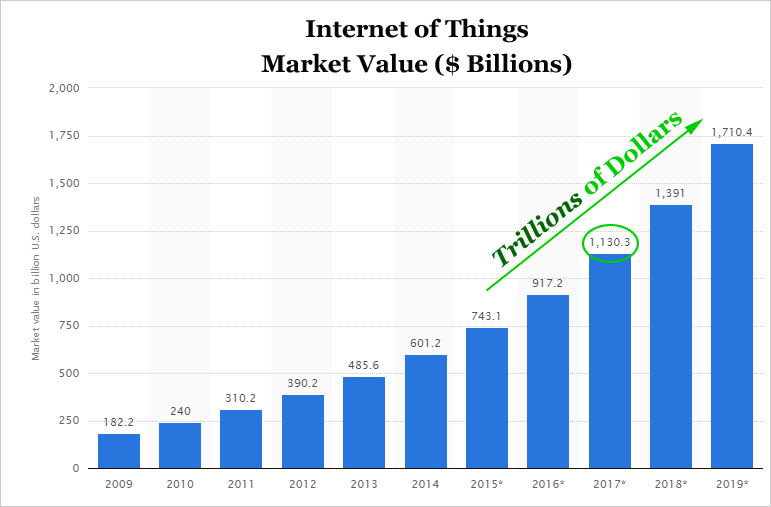 The Internet of Things (IoT) market will be measured in
trillions
of dollars as of next year. CML Pro has named the
top three companies
that will benefit. Then there's cyber security: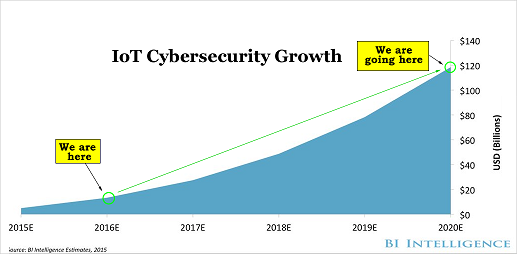 Market correction or not, recession or not, the growth in this area is a near certainty, even if projections come down, this is happening. CML Pro has named
the single best
cyber security stock to benefit from this theme.
These are just two of the themes we have identified and this is just one of the fantastic reports CML Pro members get along with all the visual tools, the precious few
thematic top picks for 2016
, research dossiers and alerts. For a limited time we are offering CML Pro at a 90% discount for $10/mo. with a lifetime guaranteed rate.
Join Us: Get the most advanced premium research delivered to your inbox along with access to visual tools and data that until now has only been made available to the top 1%.
The author is long Celgene shares.