One-on-One Interview: Lam Research CFO Delighted With 'Extraordinary' Runway - And Then Some
One-on-One Interview: Lam Research CFO Delighted With 'Extraordinary' Runway - And Then Some
Date Published:
2018-11-03

Written by Tiernan Ray and Ophir Gottlieb



This is a snippet from a CML Pro dossier.


PREFACE
Lam's CFO told us:
* "September was the low point."

* "[T]he first half of next year looks better than the second half of this year."

* "our market is growing, and our market share is growing."

* [the company] "decided to go aggressively into the market [to buy stock] because the stock looked cheap."

* Data, the cloud, and IoT are multi-year growth factors -- Lam has upside.


LEDE
Hello, all. This is Ophir writing. If you really care about technology and the stocks you have invested in -- it's not the normal financial media you're after -- it's the executives of the companies that have been hand selected as the future crown jewels of the space. We have identified Lam Research as one of those crown jewels, and today we present commentary from the CFO.

The fear and uncertainty surrounding the memory and semi-conductor segments span the entire space of technology. Wall Street and investors are looking for answers in quarterly earnings calls, but we go straight to the source when we can -- with one-on-one interviews.

What we heard from our one-on-one with Lam Research's CFO was bullish and encouraging. Comments like "we called September a low point," " the first half of next year looks better than the second half of this year," "our market is growing, and our market share is growing, "we decided to go aggressively into the market [to buy stock] because the stock looked cheap to me" are answers from the top.

We're not talking about analysts or media -- we're talking about the executives.

We spoke with the CEO of AMD for an extended period of time on 10-26-2018.

On 11-2-2018 we spoke with the CEO of Spotlight Top Pick Arista Networks, and she was as bold as I have heard for an in-person interview.

11-2-218 was also our date with the CFO of Spotlight Top Pick Lam Research, and I'll tell you what, he too did not back down from his bullish stance, either.

Today please find Tiernan's write up and interview with Lam Research's chief financial officer, Doug Bettinger. We have added emphasis where we feel it's appropriate.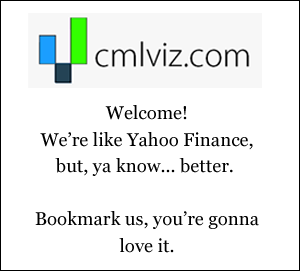 STORY
Shares of Lam Research (LRCX) have risen a little over 4%, at Friday's close of $151.50, since the company's report on October 16th of fiscal Q1 revenue that was in line with Street expectations, profit that was comfortably ahead of consensus, and a forecast for both, for this quarter, that topped expectations.

In a follow-up interview Thursday, Lam's chief financial officer, Doug Bettinger, emphasized the view that the company sees last quarter as a "trough" for the business, despite the "challenging environment" he and chief executive Martin Anstice acknowledge weighs on their chip customers around the world.

Despite what continue to be very favorable trends for DRAM, NAND, and other investment by customers, Bettinger acknowledged a bit of skepticism among some analysts. "However, the outlook is now, some of the people are thinking that there's 'something else' coming," to worry about, said Bettinger.

Whatever they think that something might be, it's a phantom fear at this point. "We don't see something else," he said.

To recap, LAM revenue in the September-ending quarter fell 6%, year over year, to $2.33 billion, yielding EPS of $3.36, excluding some costs. Analysts had been modeling $2.31 billion and $3.22 per share.

Earnings per share last quarter were helped by a very large $1.7 billion share buyback, as the company went "aggressively" to market, said Bettinger, because its stock was cheap.

For the current quarter, the company sees revenue in a range of $2.35 billion to $2.65 billion, topping the average estimate for $2.53 billion. Earnings are seen in a range of $3.45 to $3.85 per share, also above consensus for $3.45.

Bettinger brushed off worries about tariff and trade talk, saying Lam and customers will be able to adapt their supply chains to cope.

And he dispelled fears that Lam will be hit by a fading of NAND production investment or a swing away from Lam's tools for "etch" and "deposition."

"3-D NAND has an extraordinarily long roadmap," said Bettinger.

"It will evolve over the next three to five years."

Read the full interview below.





Capital Market Laboratories (CML): What are the main points for investors to take away from the results and outlook?

Doug Bettinger: I think there is a near-term message, and then there is a longer-term message that is independent of where people think we are at in the cycle.

We came in last quarter a little above $2.3 billion in revenue, which is basically what we expected. Earnings were a little above what we expected. We called September a low point. We projected for $2.5 billion in revenue this quarter, and EPS up along with that. We actually referred to September as a trough.

As we look at the plans of our customers, to the best that we can understand them, when we look at our broad-based customer base, the first half of next year looks better than the second half of this year. We discussed that on the call and to an extent, people seemed a little skeptical. But stepping back from that near-term view, the drivers of our industry are intact.

Data is driving our industry, data the economy, what you could call the 3.0 phase of our industry. And underpinning that are semiconductors. It all depends on semiconductors.

CML Note: This is the forecast for data creation and growth just from mobile: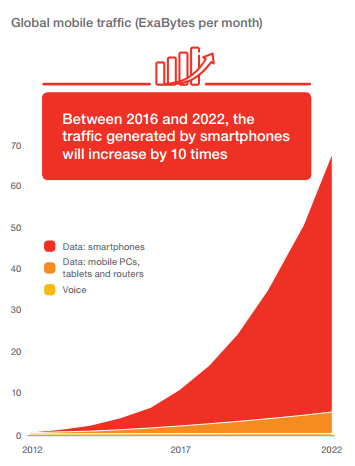 We repeat these themes because the best CEOs in the world are repeating them. Now back to Tiernan and Doug.

Along with that, cloud architectures are a new driver for our industry, and IoT, and all these devices generating data. All that data needs to be transmitted and to be analyzed in order to create information. And that's new for our industry, that's a new growth driver.

CML Note: This is the forecast for cloud growth and then IoT device growth: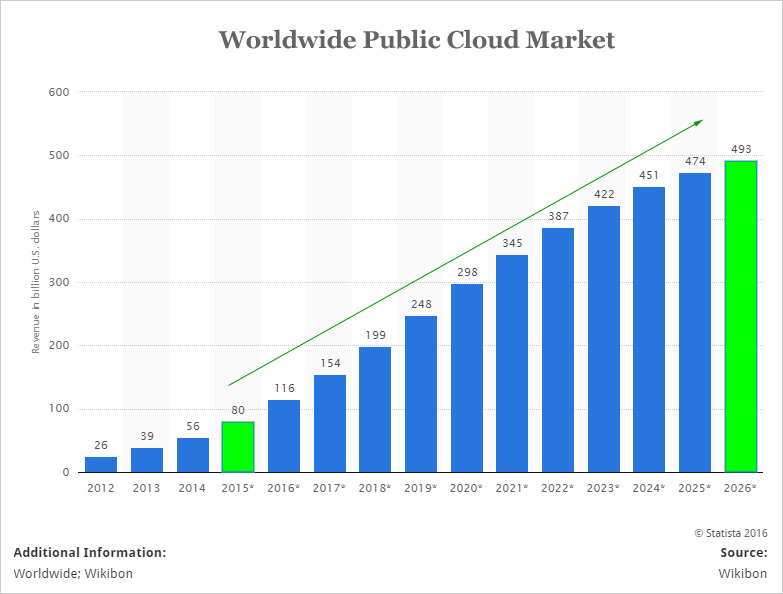 We're looking at market growth from $80 billion in 2015 to nearly half a trillion dollars in 2026. It will nearly triple from last year to 2020.

Here's what we know about connected devices: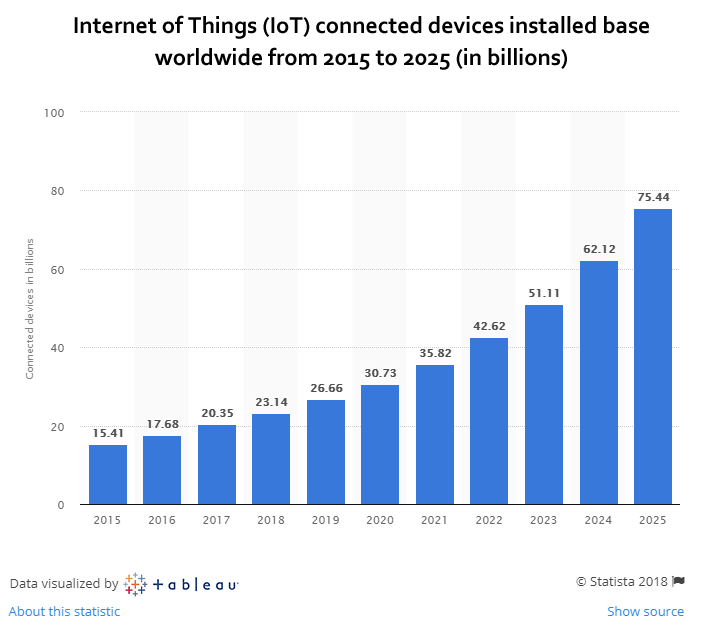 OK, back to Tiernan and Doug...

For Lam, specifically, we see a couple things that are what we call alpha growth for us. Our market is growing, and our market share is growing, and out there in the field, the base of what's out there is growing. So, those are some of the longer-term things we see. I think that was the broader takeaway.

Q: When you say that you feel confident about an uptrend in the first half of 2019 versus the latter half of 2018, what makes you confident about that?

A: We've got Lam employees at every customer facility in the world, every day, working with our customers, that gives us a sense. And as [CEO] Martin [Anstice] said on the call, in the first half, we see logic and other segments generating growth. Foundry also. We see DRAM growing a little bit, and flash down.

Q: What about the skepticism on the call, why do you think that skepticism remains?

A: People remember the cycle that used to exist ten to fifteen years ago. And however, the outlook is now, some of the people are thinking that there's "something else" coming. We don't see something else.

Q: You did say on the call, though, that this has been a time of greater "volatility" in chip capital investments, in the past two years.

A: Yep, that's true, and I think a part of the greater volatility is customers reacting more quickly than they ever have in adjusting their spending. That's why, a quarter ago, or more than a quarter ago, we reset our view, as we saw our DRAM customers reduce spending before pricing got weaker.

Q: But pricing, as I think you said on the call, is not necessarily a good leading indicator?

A: The statement about pricing was about memory in general. Pricing always goes down. It's what always happens, and demand elasticity is created.

What I see happening, and time will tell, is that [DRAM manufacturing] customers respond quickly because they don't want to create over-investment in product. That would lead you to believe that spending would come back more quickly. I view all of this [volatility] as undulations along a trend line.

Q: You did a big buyback in the quarter, $1.7 billion, using up your existing buyback authorization. Where do capital returns go from here?

A: Yes, the stock looked cheap to me, and Martin and I discussed it, and we said let's go into the market. We've done an accelerated stock repurchase arrangement, and we committed all the remaining capital.

The banks will be in the market for six months now, and we get a bunch of the shares up front. In March, we said at we would return at least 50% of our cash flow annually to shareholders. We made a really big step up in the dividend this year. And so now we will be debating and talking about what to do next.

In calendar year terms, with our current program of dividends and share repurchase, we will have returned well more than 50% this year, more like 80% to 90% [of free cash flow.]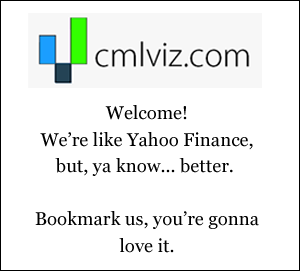 Q: Is there a need to perhaps turn up the dials, to do greater returns programs, to calm investors in nervous times? Sometimes companies do that at times of uncertainty in industry. With some jitters in the chip market, is now a time to sweeten things?

A: I don't really think so. We have returned quite a bit of capital, it's been well north of 50% for some time now. And our dividend is pretty meaningful, it's above 3% now with the stock where it is. That is a decent amount of cash we are giving back. We decided to go aggressively into the market because the stock looked cheap to me.

Q: There's some concern that you may be hit by a double impact of slowing NAND investment and the return of an emphasis by your customers on lithography, rather than etch and deposition, as extreme-ultra-violet (EUV) litho ramps up with ASML. How do you view those concerns?

A: We feel really good about our long-term prospects. There are a couple of things here to understand, a couple of important points to understand about 3-D NAND.

3-D NAND has an extraordinarily long roadmap. It will evolve over the next three to five years. At the Flash Memory Summit a couple weeks back, our CTO said we see runway to 256-layer, single pass NAND. [The evolution of the technology] is not something that's done. But supply bit growth in NAND should be increasing at about 40%, the investment should attain 40%, or $70 billion, over the next five years.

And you'll see people putting a stack on top of a stack, to get greater growth, to grow the bit density. Customers will do that. At some point you won't be able to etch down through layers. There is a physical limit. But that also brings tool sales for us. We have a long runway. Customers will still need to deposit stacks, that requires deposition down into the memory hole, and we are extremely strong in that.

Q: And the swing to lithography?

A: Lithography is real. Industry been waiting for EUV for quite a long time. You will get EUV at 7-nanometer, with 6 to 8 layers. Now, keep in mind, there are two kinds of multi-patterning.

There is self-aligned and is litho etch. EUV will be good for litho etch patterning, it will be much less good for self-aligned multi-patterning. We are still going to see growth [for etch] in multiple patterning. What that means is it will grow less than it was for litho etch, where you get the EUV, but still good for us in multi-patterning.

Q: What are we to make of the current jitters among your chip customers. Both Texas Instruments (TXN) and Cypress Semiconductor (CY) acknowledged some weakness in portions of their markets. Especially the discussion around tariffs and trade and what it does to the supply chain?

A: The best you can do is wait and see. You know what is out there and we manage around it, to the best of our ability. You can move things, you don't need to source in China, we are doing that too.

Q: But what about a risk of a broader impact to semis? There had been discussion in the spring and summer of something as serious as an export ban on US semiconductors going through china.

A: People are asking about export, and right now, we don't see it happening. There are some things, like the Jinhua ruling this week [The US Commerce Department finding of theft against the company of Micron Technology (MU) intellectual property].

I think people do have concerns. I don't know any more than you do. If something more serious were to happen, it might mean equipment shipments would go down.

Q: You were asked on the call, I think, how you feel about that outlook made this year for the equipment market to have $100 billion in sales over a two-year period. How do you feel about that outlook?

A: As Martin said on the call, it feels a little below that now, but not wildly below.


CONCLUSION
Lam Research sits in the guts of technology. It isn't a splashy name with cool consumer devices - that's exactly how we like it.

Very people knew what Nvidia (up 650% since being added to Top Picks), or Arista (up 177% since being added to Top Picks) were doing, and what role they played in technology.

We see Lam Research as another one of the pick-axes to the technology gold rush. And we do see a bumpy ride ahead - but we just don't focus on that.


WHAT HAPPENED
You can guess, or you can speak with top level executives.

It's understanding technology that gets us an edge to find the "next Apple," or the "next Amazon." This is what CML Pro does. We are members of Thomson First Call -- our research sits side by side with Goldman Sachs, Morgan Stanley and the rest, but we are the anti-institution and break the information asymmetry.

The precious few thematic top picks for 2018, research dossiers, and alerts are available for a limited time at a 80% discount for $29/mo. Join Us: Discover the undiscovered companies that will power technology's future.

Thanks for reading, friends.

Ophir is long shares of Lam Research, Nvidia, Arista, and Applied Materials at the time of this writing. Tiernan has no position in any of the names discussed.

Please read the legal disclaimers below and as always, remember, we are not making a recommendation or soliciting a sale or purchase of any security ever. We are not licensed to do so, and we wouldn't do it even if we were. We're sharing my opinions, and provide you the power to be knowledgeable to make your own decisions.

Legal The information contained on this site is provided for general informational purposes, as a convenience to the readers. The materials are not a substitute for obtaining professional advice from a qualified person, firm or corporation. Consult the appropriate professional advisor for more complete and current information. Capital Market Laboratories ("The Company") does not engage in rendering any legal or professional services by placing these general informational materials on this website.

The Company specifically disclaims any liability, whether based in contract, tort, strict liability or otherwise, for any direct, indirect, incidental, consequential, or special damages arising out of or in any way connected with access to or use of the site, even if we have been advised of the possibility of such damages, including liability in connection with mistakes or omissions in, or delays in transmission of, information to or from the user, interruptions in telecommunications connections to the site or viruses.

The Company makes no representations or warranties about the accuracy or completeness of the information contained on this website. Any links provided to other server sites are offered as a matter of convenience and in no way are meant to imply that The Company endorses, sponsors, promotes or is affiliated with the owners of or participants in those sites, or endorse any information contained on those sites, unless expressly stated.