The Secret's Out: The Real Winner of the $270 Billion Smart Car Market


Fundamentals

Our purpose is to provide institutional research to all investors and break the information monopoly held by the top .1%. Thanks for standing with us.
PREFACE
Cars with self-driving and autonomous features are the future. It's not a question of 'if' and it isn't even a question of 'when'. In fact, it's not even a question of 'how big'. Here is the growth expected in the self-driving car segment: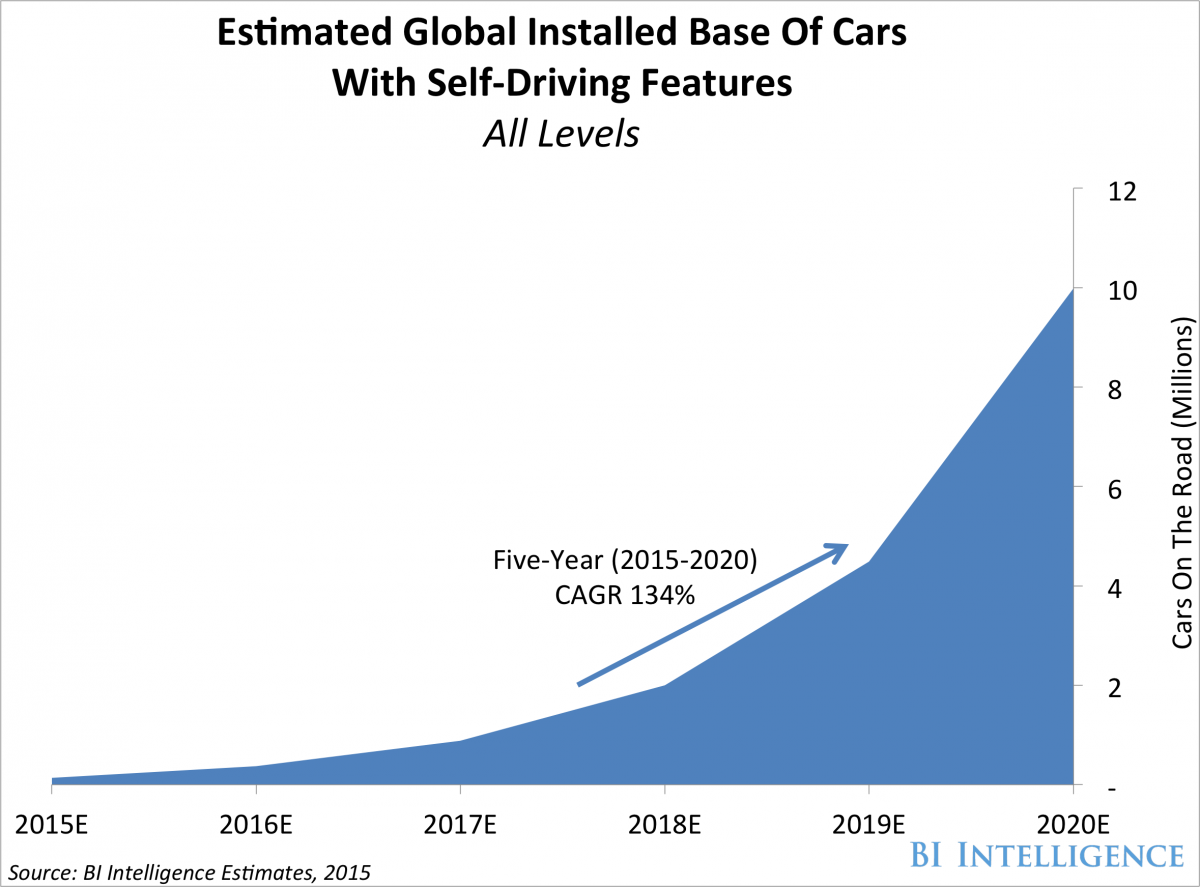 We're looking at 134% growth every year, for the next six-years.
Mobileye designs and develops software and related technologies for camera-based advanced driver assistance systems (ADAS). Over the last 16 years the company has been developing ways for automobiles to see and respond to what they are seeing, just the way we humans do – but better, faster, and all the time.
We write one story a day using visuals to break critical news.
Join Us: Get Our (Free) News Alerts Once a Day.
THE COMPANY
According to the
company
, Mobileye's center is the world's
largest machine vision development center in the world.
Here's the company's all-time revenue (TTM) in blue bars and net income (TTM) in the orange line chart:
The company has realized nearly 68% revenue growth (TTM) year-over-year while at the same time operating margins are up from the period last year, net income (TTM) is at an all-time high and levered free cash flow (TTM) is up 11% year-over-year.
Now here's where it starts to get yet more interesting:
In the latest quarter, MBLY surprised Wall Street selling 1.3 million EyeQ units during the fourth quarter, an 83% year over year rise.

Perhaps as important, the company noted a higher average selling price of 4%. That increase is a subtle but critical (Source: Motley Fool).

Even further, the company implied a $1.1 billion mark in sales by the end of 2019 -- which is an astounding rise but believable given that the firm generaly signs multi-year contracts with OEMs.

THE ADVANTAGE
Mobileye's key technical breakthroughs lie in its ability to perform obstacle detection, range and relative speed measurement with a single camera. Mobileye therefore has clear advantages in offering systems with multiple functions on a single hardware platform (Source: Mobileye).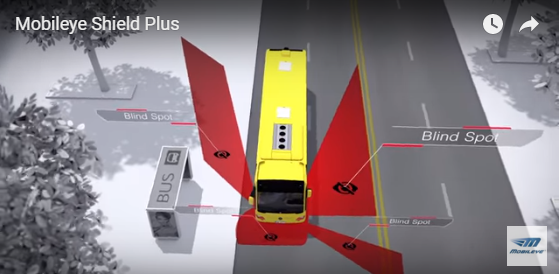 THE GROWTH
The growth potential for MBLY is almost absurd it's so large. Today about 2% of new cars have ADAS and the most bullish expectations call for 50% of new vehicles in 2022 to have ADAS. Just try to fathom those numbers – we're talking about hundreds of millions of vehicles.

And, this is critical, let us not forget, MBLY's ADAS can be installed on existing cars as well. These concurrent events are critical. let's keep going.

Here is the company's growing R&D trend: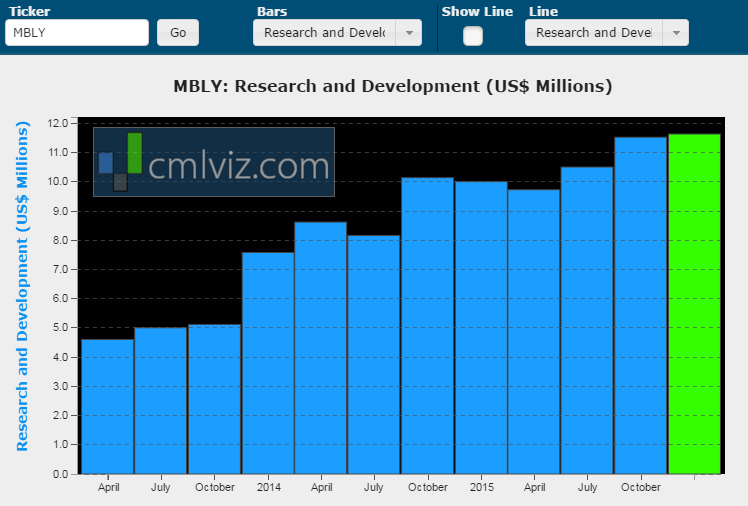 That green bar represents an all-time high.

SURPRISE
In mid-March the Associated Press reported that automatic braking would become standardized by 2022. That statement was considered a huge win for many companies, MBLY included. Here's what AP said, and then why it matters:



Automatic emergency braking uses cameras, radar and other sensors to see objects in the way and slow or stop a vehicle if the driver doesn't react.


Recall above we noted that a part of the growth prospects for MBLY, which make it so unique, is that its technology is not just forward looking -- existing cars may be required to use the technology as well.

This gives us growth not just in the future, but a momentum to build on for already existing vehicles. This is quite unique for new technologies and a big part of the bullish thesis for Mobileye.

There is a downside though, since this move guarantees demand, it does invite new competitors and also invites price wars.

But there's more to this story and this industry, this is where we get into the guts of it.

CUSTOMERS
Mobileye is already a supplier to Tesla (TSLA). The possibility of an Apple Car has been called "an open secret" by Tesla's CEO, Elon Musk. Morgan Stanley has a fascinating take on that reality with respect to MBLY:



Based on these expectations, they see Mobileye, a key supplier for Tesla Motors, as being potentially the biggest beneficiary from the development of a car by Apple. [] it would make perfect sense for Mobileye to benefit significantly.

Source:

ValueWalk


Alphabet / Google on the other hand may not be a fit for Mobileye in the eyes of industry insiders because Google is striving for the end-all be-all -- a totally autonomous driving car. MBLY technology aids in semi-autonomous technology.

One the company website, MBLY claims these OEMs as customers: Mitsubishi, BMW, Honda, Yulon, Mini cooper, Nissan, Jaguar Range Rover, Scania, Volvo, Opel, Hyundai, Ford, Chrysler Group, PSA.

That's the bullish side -- now here's the risk and the way to get around the risk.

THE RISK
Famed short selling firm Citron research is so bearish on this firm, it named MBLY as the "short of the year," criticizing Mobileye for its financials and business performance and the lack of innovation. Citron thinks that these factors would lead to severe risks and therefore stiff future competition (Source: ZACKS).

The report went on to note a rumor that Tesla has stepped away from MBLY to build a system in house with George Hotz. Hotz went on to say that Mobileye's system was "absurd" and that "They're a company that's behind the times, and they have not caught up." ZACKS tells us that Tesla hasn't confirmed or refuted the rumor.

The stock is down nearly 50% from its all-time high.

But, the bullish thesis for the industry goes beyond a single firm, and even beyond the apparent technology leader in autonomous vehicles, Tesla. For what it's worth, Wells Fargo came out right after that report and named MBLY as one of the top three winners in this area.

ANOTHER WINNER
MBLY revenue is growing incredibly quickly, so the bearish thesis must be understood but also put into context. But MBLY carries a risk that one and only one firm in the world does not -- the risk of being out innovated.




It turns out there is a mid cap company on NASDAQ which is the world leader in visual computing and machine learning; it literally invented the processing unit which now serves as the visual cortex of modern computers and artificial intelligence.

It even powers the fastest supercomputers in the U.S., Europe and Japan and was selected by the U.S. Dept. of Energy for two next-generation supercomputers.

It is a CML Pro "Top Pick," and being "out innovated" is not a point of concern for this firm, it's everyone else that is scraping to climb the mountain that this firm sits atop of.

WHY THIS MATTERS
True innovation, the kind that turns companies from small caps into mega caps, the kind that sees stocks double, triple or even quadruple, that only occurs when two critical phenomena collide.

To go beyond the known names and then to find the 'next Apple' or 'next Tesla' we must get ahead of the curve. This is what CML Pro does. Our research sits side-by-side with Goldman Sachs, Morgan Stanley and the rest on professional terminals, but we are the anti-institution and break the information advantage the top .1% have.

MBLY is on our heavily followed "companies to watch" list but we have found the real winner behind this theme and it's just one of the precious few 'Top Picks' for CML Pro. Each company identified as the single winner in an exploding thematic shift like artificial intelligence, the cloud, Internet of Things, drones, biotech and more. In fact, here are just two of the trends that will radically affect the future that we are ahead of: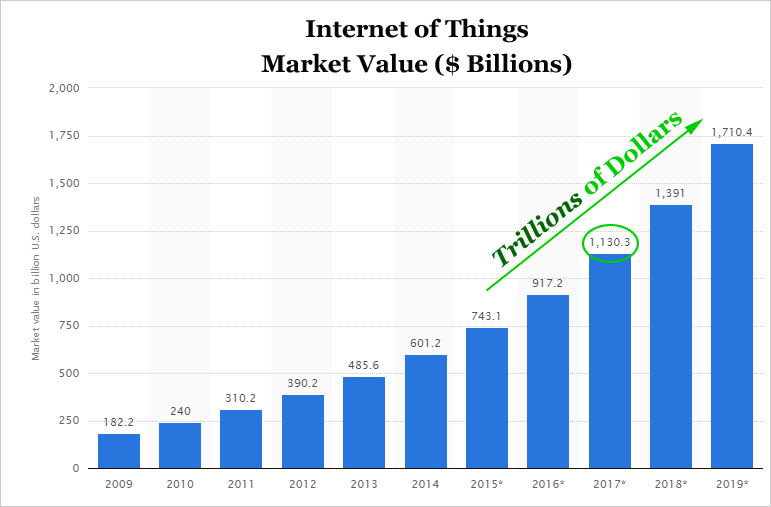 The Internet of Things (IoT) market will be measured in trillions of dollars as of next year. CML Pro has named the top two companies that will benefit.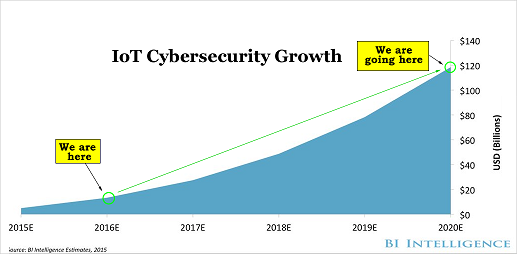 Market correction or not, recession or not, the growth in this area is a near certainty, even if projections come down, this is happening. CML Pro has named the single best cyber security stock to benefit from this theme.

These are just two of the themes we have identified and this is just one of the fantastic reports CML Pro members get along with all the visual tools, the precious few thematic top picks for 2016, research dossiers and alerts. For a limited time we are offering CML Pro at a 90% discount for $10/mo. with a lifetime guaranteed rate. Join Us: Get the most advanced premium research delivered to your inbox along with access to visual tools and data that until now has only been made available to the top 1%.

Thanks for reading, friends.