Why Netflix Could Crush Estimates


Fundamentals

Our purpose is to provide institutional research to all investors and break the information monopoly held by the top .1%. Thanks for standing with us.
PREFACE
Let's look at what Wall Street says out loud, and then what we really need to watch for Netflix -- which means we must discuss Apple, Google, Facebook and Amazon in context. The real story is so big, and so far off the beaten path of headlines, that it reads like a science fiction novel.
But it's real, and it's happening right now.
WHAT WE KNOW
The street expects revenue growth, and at a rather torrid pace. Here is Netflix's all-time revenue chart: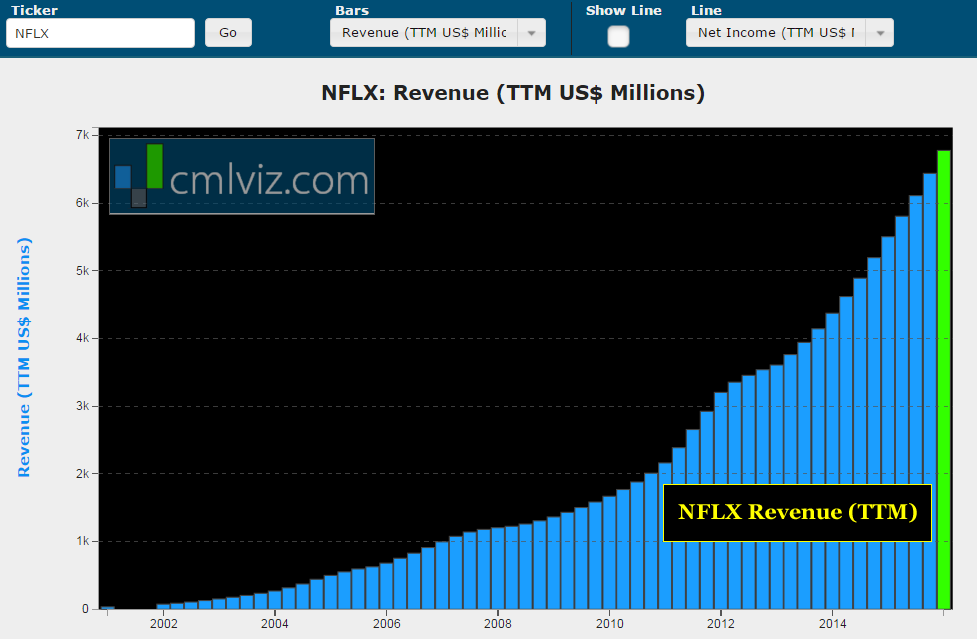 That's $6.8 billion in revenue in the trialing-twelve-months, up 23% year-over-year. That wall of revenue is expected to rise:
Current First Call estimates forecast revenue of $8.77 billion for 2016 and $11 billion by 2017. That's 29% and 26% growth year-over-year, respectively. That's right, expectations are for revenue growth
acceleration
.
But that's not the real story.
WHAT WE KNOW: COVERAGE
That revenue acceleration is going to come from a massive global expansion in the next two years, taking Netflix to 130 countries. Here is the coverage map from Statista: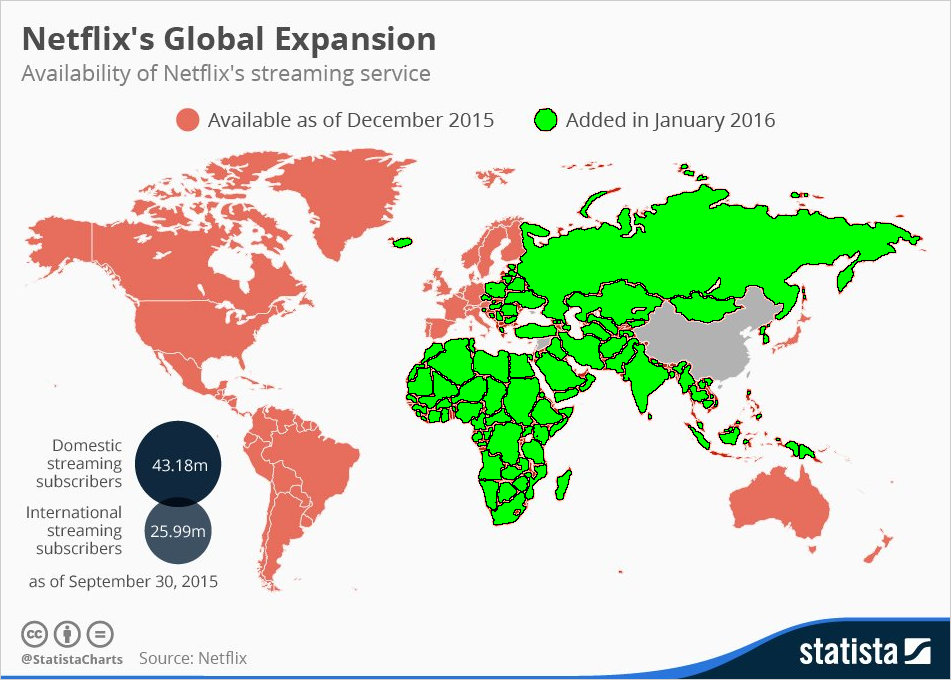 The bright green areas are the newest additions to the Netflix family of nations we learned about at CES this January. As Netflix grows, let's recall how deep a footprint it has made for itself in the United States.
With 48% of US households having access to streaming video on demand (SVOD), Netflix has over 90% penetration while Amazon is at 40%. Keep in mind that Amazon's SVOD product comes bundled with Amazon Prime and that saw 50% growth year-over-year. Watch Amazon, it's a massive risk to Netflix in the United States.
WHAT WE KNOW: COSTS
This international expansion is proving quite costly. Here is the chart of Netflix's cash from operations in the bars and capital expenditures (CapEx) in the gold ine.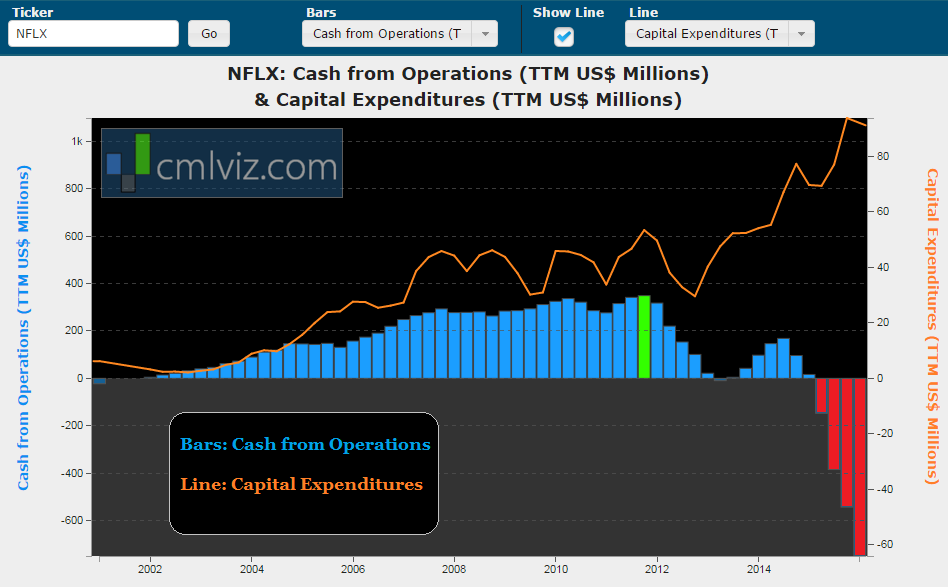 We can see CapEx topping $1 billion in the last year while cash from operations has tumbled to negative $700 million. This isn't a criticism, this is what it looks like when a firm tries to expand as quickly as Netflix.
WHAT WE KNOW: THEME
The market Netflix is going after is streaming video on demand (SVOD). Here's how that technological theme looks for the next five years from Statista: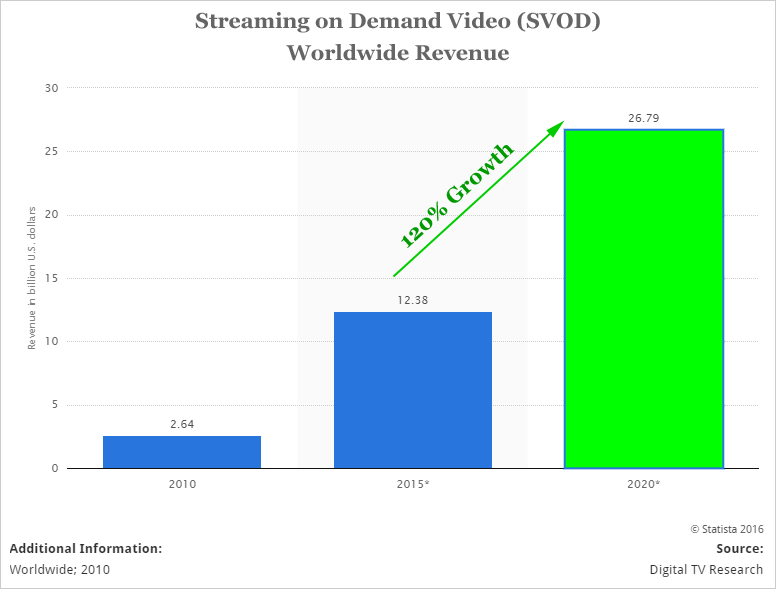 Worldwide revenue from just this segment will grow from $12.4 billion in 2015 to nearly $27 billion within five-years. This is the Netflix investment thesis.
Or that's what everyone else wants us to believe.
WHAT THEY WON'T TELL US
Netflix is pouring money into original content and at the same time is dropping 'older content.' Here is the company's staggering R&D chart:
But the real story is a frantic race and it has almost nothing to do with the rather stale narrative surrounding international growth and cash form operations.
Those are symptoms, friends, now we will discuss the actual driving force behind Netflix and this is exactly what the top 0.1% are looking at, knowing full well everyone else is just waiting to see quarterly numbers.
It's time to break that information monopoly, and it' time to do it right now.
WHAT'S REALLY HAPPENING
In August of last year Netflix let a deal with the cable network Epix expire. Thousands of movies will be removed from the US platform.
Point:
Netflix says that so many other platforms already have the content that it's not a competitive advantage. Of course, Netflix was referring to Amazon.
Counterpoint
: Hulu said "our subscribers have been asking us for more, and more recent, big movies" (Source: BBC News).
But this is the
enormous
pivot Netlfix is making: "Today about ten percent of the content available on Netflix is either licensed or created by the company. It plans to increase that number to fifty percent" (Source: https://www.scottfearon.com/).
Discover the Undiscovered
Get Free News Alerts Once a Day.
WHAT NETFLIX IS REALLY DOING
Netflix wants more exclusive content. Each show or movie that can't be seen elsewhere makes the service all the more necessary. This is an incredibly risky endeavor because, for now, the technology is itself an application -- there's just no way around it.
But the upside is also massive: If Netflix does penetrate 130 markets globally, does grow subscribers, then becomes irreplaceable if half of the content is actually original. It's the new techno-savvy, Silicon valley version of HBO.
But there's more to the real story.
WHO NETFLIX IS REALLY COMPETING
Netflix will certainly battle Amazon, which too is moving into original content. It will also battle Alphabet / Google's YouTube Red -- a paid SVOD service with, you guessed it, original content. But there's a bigger war -- and it's the first one ever that could affect Netflix pricing. Here it is:
PRICE WAR
Apple released tvOS 9.2 and introduced support for folders for apps. Estimates come in as high as 25 million Apple TVs to be sold in 2016 in a market that shows strong growth moving forward. On the latest earnings call, Tim Cook said:
"We had our
best quarter by far for Apple TV sales
, and the number of apps developed for Apple TV is growing rapidly."
Apple
Apple is rumored to be working on a subscription TV service, one that would serve as
a replacement for traditional pay-TV providers
. Now check out this image: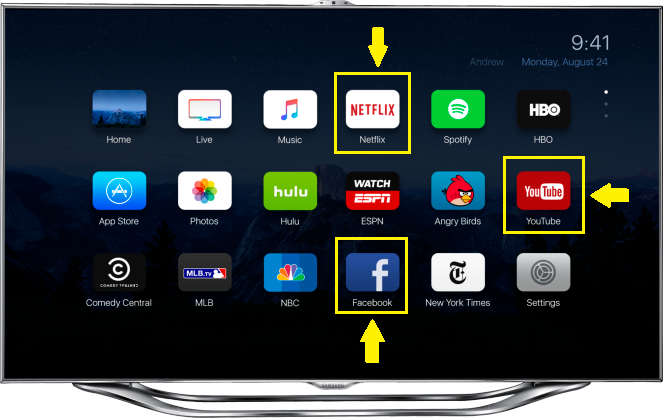 Apple is going to bundle ESPN, HBO Go, NBC, MLB, The NY Times along with whatever other cable networks we love – and it will also combine access to Netflix, YouTube and even Facebook. Apple is going to become the largest cable bundler in the world and the first to allow all venues of viewership.
SO WHERE'S THE WAR
The war is here: Netflix will either be relegated to an "app," just a part of a larger bundle for which end users will pay Apple a monthly fee. All pricing power goes to Apple, and Netflix gets a haircut.
Or... Netflix proves so valuable, its original content proves so desirable, that not only does it maintain its $9.99 monthly fee, but it even raises it. How does Netflix look at $14.99 a month?
SO: WHO WINS
We have evidence of a shift -- it's almost too big to believe so we have to digest it as just this one piece. Here it is, in the plainest image possible:

Netflix's original content earned more golden globe nominations than
any other network
. The company's conversion from content distributor to content creator and distributor is working on a scale simply no one in the world (even Netflix) could have imagined.
SEEING THE FUTURE
The top line estimates and headlines we started this article with distract us into hoping, betting, even guessing on the day of earnings.
Whether we want to understand a specific company like Netflix at the highest level, or better yet, to find the 'next Netflix' or the 'next Apple' we must get ahead of the curve. Our participation in the stock market cannot be one based on headlines. This is what CML Pro does. Our research sits side-by-side with Goldman Sachs, Morgan Stanley and the rest on professional terminals, but we are the anti-institution and break the information advantage the top .1% have.
Each company we identify on our 'Top Picks' list is
the single winner
in an exploding thematic shift like artificial intelligence, the cloud, self-driving cars, Internet of Things, drones, biotech and more. In fact, here are just two of the trends that will radically affect the future that we are ahead of: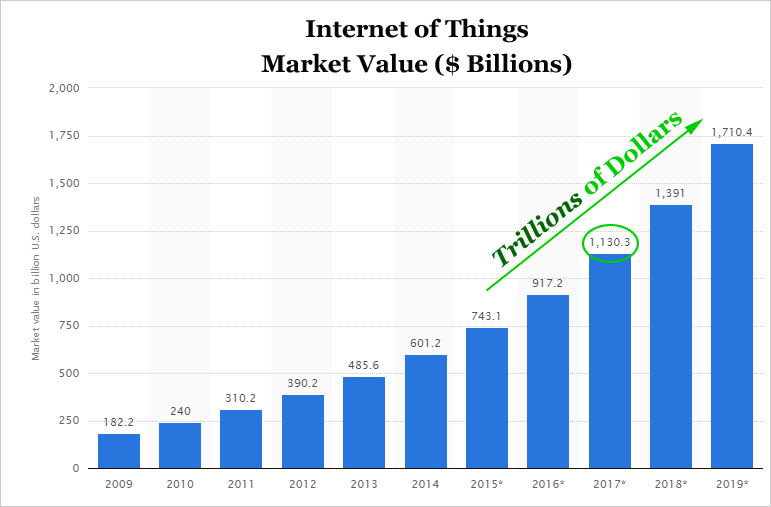 The Internet of Things (IoT) market will be measured in
trillions
of dollars as of next year. CML Pro has named the
top two companies
that will benefit.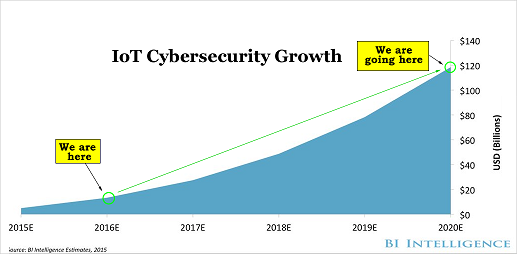 Market correction or not, recession or not, the growth in this area is a near certainty, even if projections come down, this is happening. CML Pro has named
the single best
cyber security stock to benefit from this theme.
These are just two of the themes we have identified and this is just one of the fantastic reports CML Pro members get along with all the visual tools, the precious few
thematic top picks for 2016
, research dossiers and alerts. For a limited time we are offering CML Pro at a 90% discount for $10/mo. with a lifetime guaranteed rate.
Join Us: Get the most advanced premium research delivered to your inbox along with access to visual tools and data that until now has only been made available to the top 1%.
Thanks for reading, friends.