Nike Is Crushing It and on the Attack


Fundamentals

Original post date: September 9th.
UPDATE: September 24th, 2015: Nike stock is trading through an all-time high after hours.
---
"Shares of Nike (NKE) have jumped more than 6% in after-hours trading as the athletic-apparel maker easily topped earnings and revenue forecasts. Nike reports a profit of $1.34 a share, not including one-time items, easily topping the Street consensus for $1.19 a share, on sales of $8.4 billion, beating forecasts for $8.2 billion. Future orders rose 9%." (Source: Barron's).
---
Original Post Starts Here:
Nike appears to be allergic to the market correction, with its stock actually
up
over the last three-months. The company crushed earnings back on June 25th and the stock market loved it, pushing the price to all-time highs. The company reported $7.78 billion in revenue beating estimates of $7.69 billion. It beat EPS estimates with $0.98 versus an expected $0.83. Even further, gross margin % increased over half a percent due to higher average selling prices and a little bit of copy-cat (more on that, later).
The end of quarter worldwide future orders for Nike brand products (backlog) scheduled for delivery through November 2015 were 2% higher than in the year-earlier period, but when currency fluctuations were accounted for, it was actually 13% higher. These are ridiculous numbers for company of this size. But Nike wants more.
Get News Alerts. Be the Expert in the Room. ➣ https://t.co/ODMQLMrPIF pic.twitter.com/QgRJOQWMqU

— Ophir Gottlieb (@OphirGottlieb) August 31, 2015
In a three-pronged expansion strategy, Nike is looking to grow its brand and product offerings toward women, young athletes and runners (Source:
Business Insider
).
Become an Expert on any Company.
Part I: Women
In the latest quarterly release NKE disclosed that apparel for women grew faster than men's apparel. As only Nike can do, the firm is going further, rather than benign the men's product offerings to fit women, it has opened up new lines of apparel including skirts and lace trimmed jerseys. NKE has also found some competition from
Lululemon Athletica
in the active wear segment which it turns out has very high margins. While LULU introduced "Wunder-Unders," Nike has introduced products for women in the "athleisure trend." It's all fancy names for leisure wear that goes beyond the gym, and into day-to-day life.
Part II: Youth
This is the easiest to grasp. Simply stated, NKE owns the NFL and most of the star athletes (male and female) in the world with respect to their apparel and gear. Further, Nike sponsors innumerable little leagues and federations. The firm has found a strong new comer into the field in
Under Armour
which has added some competition in the sports apparel and sports celebrity endorsement segment and a CEo that has dedicated himself to creating a billion dollar basketball apparel franchise.
Part III: Runners
CEO Mark Parker said, "The pace of innovation at Nike has never been faster, and our pipeline has never been more robust," he told investors. "Running is our heritage and our largest performance category." That's good to hear, but the truth is the running category itself is not performing well and a good chunk of that is due to competition from running focused competitors. The company has revamped its Nike+ running App (Source:
Business Insider
).
How is this happening?
Become an Expert on any Company.
Outside of technology, Nike is perhaps the single greatest marketing company in the world. Its market cap, revenue and earnings are massively larger than any competitor in its industry and yet somehow the firm maintains stellar revenue per employee results (even with more than 50,000 employees). UA and LULU are coming at the firm from different angles, and in all fairness, LULU was the innovator in leisure-wear, but it doesn't seem to be stopping Nike at all. In fact, both UA and NKE have essentially lifted LULU's idea of higher margin leisure-wear, put their own brand name on it, and viola, a new high margin business.
All told, though, NKE revenue is an order of magnitude larger than both UA and LULU. NKE's revenue (TTM) has risen for more than five consecutive quarters. One year ago the firm reported $27.8 billion in revenue. For the most recent year it reported $30.6 billion (a 10.1% one-year rise). Two-years ago the firm reported annual revenue of $25.3 billion (up 20.9%).
Gottlieb Risk Factor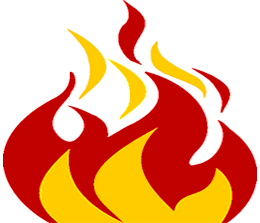 NKE has low stock price movement potential over the next 30-days (movement up or down). Although
several proprietary factors
affect the risk rating, in particular for NKE some of the items driving the rating are:
↳ A large absolute stock return over the last 3-months (+9.3%). Low 30-day implied volatility (29.8%).
What is this "risk factor"?
The stock price range reflected by the option market over the next 30-days is ($103.20, $118.30).
Technicals | Support: 103.53 | Resistance: 112.62

Swing Death Cross Alert:
The short-term 10 day MA is now
below
the 50 day MA.
NKE has a three
bull
(stock is range bound) technical rating because its trading above its 10- and 200-day moving averages, but below its 50- day moving average. We also note that the 10-day MA is
below
the 50-day MA ("
swing
death cross").
I remind all readers that a report just like this one is available for any company for free on
CMLviz.com
. No e-mail. No login. Free. Forever. Period.
NKE is up +9.3% over the last three months and up +13.7% over the last six months. The stock price is up +35.3% over the last year.
Before we dig into the fundamental trends that drive the rating, let's look at a two-year stock chart with regression channel and 10-day momentum (on the bottom).
Click here to interact with this stock chart
Now let's examine the visualizations of the critical financial measures.
Be the Expert in the Room.
| | | | | |
| --- | --- | --- | --- | --- |
| METRIC | CURRENT | 1YR AGO | 2YR AGO | DIRECTION |
| Revenue (TTM US$ Millions) | 30,601 | 27,799 | 25,313 | |
Revenue (TTM) has increased for 20 consecutive quarters (five in a row triggers a "trend"). In the time series chart below, we can see the consecutive quarter growth. Revenue is up 10% year-over-year and 21% over the last two-years. As of the most recent twelve-months, NKE revenue is $30.6 billion which is an all-time high
as margins are rising
.
More fodder for the fire, in early June, Nike signed a new deal with the NBA to become the official apparel provider on court for the league starting with the 2017-18 season. Nike already owns the NFL's apparel. While UnderArmour (UA) is doing a wonderful job of making inroads in to the NBA, they're still just inroads. Nike is the giant, and Nike is growing.
What do all these numbers mean?
NKE's fundamental rating benefited these results:
1. The one-year change was positive (but no extra points were given for a large percentage increase).
2. The two-year change was positive.
Finally, the five+ consecutive quarters of an upward trend in revenue benefited the fundamental (star) rating.
Let's look at Revenue (TTM US$ Millions) in the chart below.
Click Here to Interact With This Chart
Get News Alerts. Be the Expert in the Room. ➣ https://t.co/ODMQLMrPIF pic.twitter.com/QgRJOQWMqU

— Ophir Gottlieb (@OphirGottlieb) August 31, 2015
| | | | | |
| --- | --- | --- | --- | --- |
| METRIC | CURRENT | 1YR AGO | 2YR AGO | DIRECTION |
| Gross Magin % | 46% | 44.8% | 43.6% | RISING |
Normally I look at operating margins, for NKE the compelling story is gross margin %. We can see in the chart below that gross margin % is steadily increasing. This proves the company's brand power as it raises prices yet sales growth continues. It also points to the entrance of other players, like Lululemon (LULU) , which have entered apparel in general with premium priced goods. Nike simply stepped in and did the same thing and what do you know, its brand carries across segments of the apparel world. We can see NKE's remarkable increase in gross margin % from 43.6% two-years ago to now 46%. Friends, this is what a powerhouse looks like.
Let's look at Gross margin % in the blue bars in the chart below with the total assets in the orange line.

Click Here to Interact With This Chart
Click Here for a Head-to-Head Trade Card on Any Companies
| | | | | |
| --- | --- | --- | --- | --- |
| METRIC | CURRENT | 1YR AGO | 2YR AGO | DIRECTION |
| Net Income (TTM US$ Millions) | 3,273 | 2,693 | 2,472 | |
With revenue breaking all-time highs and gross margin % increasing, earnings must follow. Net Income (TTM) for NKE is up an astounding 21.5% year-over-year change. The metric is also "trending, meaning that annual earnings (TTM) have increased for at least five consecutive quarters. NKE is growing earnings like a growth company, and there is every reason to believe that this strength will continue as both sales and margins look to be increasing.
Click Here to Interact With This Chart
Be the Expert in the Room.
| | | | | |
| --- | --- | --- | --- | --- |
| METRIC | CURRENT | 1YR AGO | 2YR AGO | DIRECTION |
| Capital Expenditures (TTM US$ Millions) | 963 | 880 | 598 | |
This might be the scariest reality for Nike's competitors. Not only is the company innovating with the strongest brand in the world, it's outspending everyone to continue to innovate. CapEx is now at an all-time high.
Capital Expenditures (CapEx) (TTM US$ Millions) is
trending higher
meaning that for at least five consecutive quarters, it's been rising. CapEx in the most recent quarter for NKE was $963 million, up 9.4 from last year's value of $880 million and up 61% from two-years ago.
In our final time series chart we plot Capital Expenditures (TTM US$ Millions) in the blue bars.
Click Here to Interact With This Chart
Summary
NKE revenue (TTM), net income (TTM) and CapEx (TTM) each stand at all-time highs. Revenue growth has maintained double digits over the last two years, even when accounting for a dramatic impact on currency fluctuations. The company has faced competition on multiple fronts from UnderArmour (UA) in the sports endorsement and celebrity realm and from Lululemon (LULU) in the premium "Wunder Unders" realm yet it continues to grow both sales and margins in the face of competition. Further, Nike has its eyes squarely set on growth in a three pronged strategy that has the stock price nearly correction proof. For now, the bullish thesis for NKE is possibly the clearer than that for any other company in North America:
The best brand means growing sales, earnings and margins as prices rise with that brand recognition and competition isn't even scratching at the door.
Be the Expert in the Room.