NVIDIA Corporation (NASDAQ:NVDA) Brilliant Cloud Gaming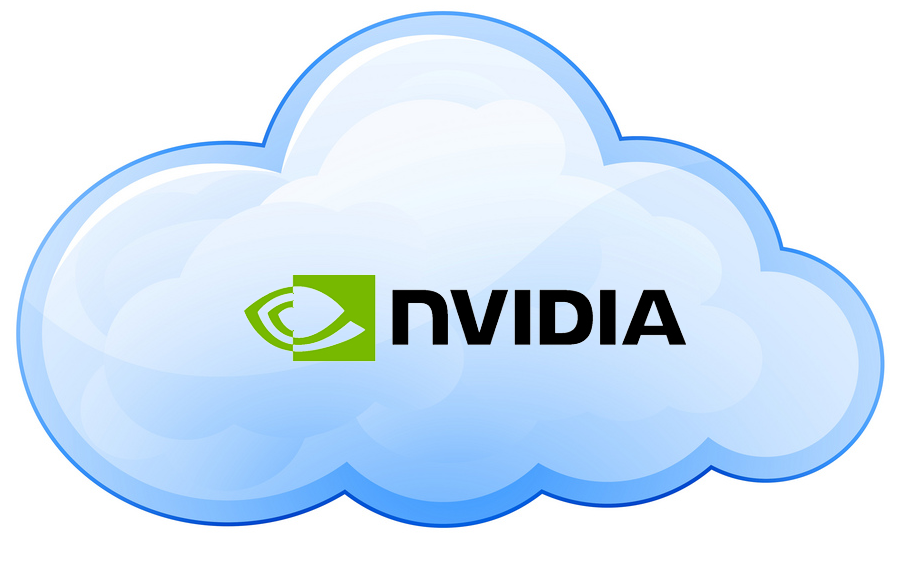 NVIDIA Corporation and Cloud Gaming
Date Published:
2017-01-09
Written by Ophir Gottlieb

Preface
NVIDIA Corporation (NASDAQ:NVDA) went from no name to the name on the back of CML Pro's research which ultimately saw the stock rise from $19 to now $110. While Wall Street thought of the firm as a gaming stock, CML named it the single crown jewel of technology's future.

Just as Wall Street has caught up, so it falls behind again. NVIDIA Corporation (NASDAQ:NVDA) announced something during CES (the Consumer Electronics Show) that pretty much everyone missed in the world of cloud gaming. We did not, and it could be enterprise changing again.

STORY
While Nvidia lives in the vast worlds of machine learning, artificial intelligence, self-driving cars, super computing, virtual reality and so many other great tech themes, it is still a gigantic leader in the gaming chip world.

Nvidia not only leads the world in GPU technology, it actually invented it. For now, with the open spaces to grow, the company looks primed for billions of hardware sales. But the company, rather quietly, has entered a new business, and it is not only a diversification away from its hardware business, it's also a huge segment. Nvidia has now set its sights on "cloud gaming."

CLOUD GAMING
It turns out that while serious gamers already shell out thousands of dollars for their set-ups, there are 1 billion PC owners whose machines can't play high-end computer games but do connect to the Internet. In fact, the amount of gamers in the world has reached 1.8 billion, with 1.2 billion gamers playing on PC

The PC market for gaming is so large because PCs make it much easier to share content online, their users upgrade more naturally than console users, and 87% of all console gamers also play games on a PC. NVIDIA Corporation (NASDAQ:NVDA) announced an online service for its gaming segment with a simple goal: bring millions of new consumers to high-end computer games.

The solution and opportunity was made clear by CEO Jen-Hsun Huang. Nvidia announced a service that will charge $25 for 20 hours of gaming. It will work on PCs and Apple Inc. computers.

The cloud computing market is growing at remarkable speed. Here is that trend: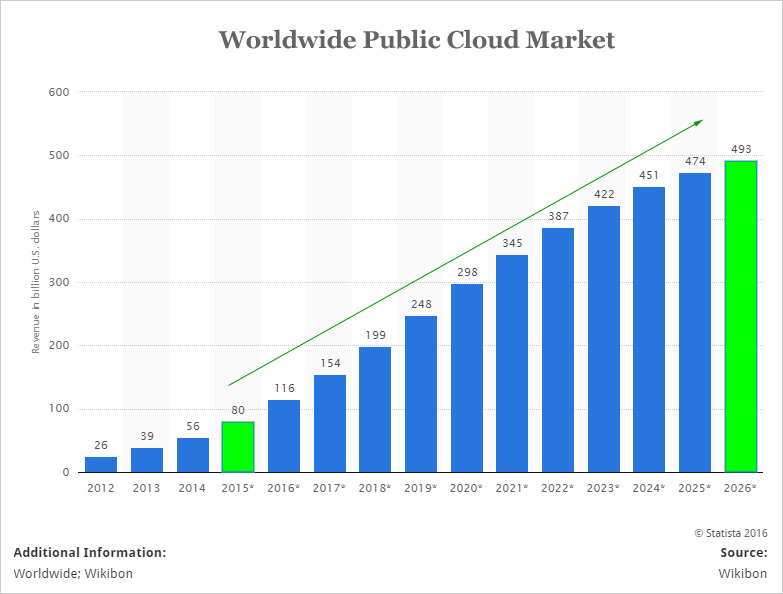 What Nvidia Corporation has now done is turned on a new business line that focuses on recurring revenue rather than one of hardware sales. But, it has done it in a market where it is already seen as the most desirable platform for a market that is in many ways unfathomably large.

While the pricing for cloud gaming is likely in flux, when NVIDIA Corporation (NASDAQ:NVDA) finally gets its market, this is an enormous potential adjunct business that leverages its reputation and technological advantages while breaking into a wonderful world where it doesn't have to sell another piece of hardware for each dollar of revenue.

Good for Nvidia.

Thanks for reading, friends.

Disclosure: The author is long shares of Nvidia Corporation Corp (NYSE:NVDA).

WHY THIS MATTERS
If you enjoyed learning about Nvidia but actually being ahead of the curve, this may be up your alley: Our research sits side-by-side with Goldman Sachs, Morgan Stanley and the rest on professional terminals. Of our Top Picks, Nvidia is up 250% since we added it. Ambarella is up 60% since we added it. Relypsa was taken over for a 60% gain and we are already up on Twitter when we added it to Top Picks for $15.60.

To become a CML Pro member it's just $19 a month with no contract. It's that easy -- you cancel at any time, instantly.

Each company in our 'Top Picks' portfolio is the single winner in an exploding thematic shift like self-driving cars, health care tech, artificial intelligence, Internet of Things, drones, biotech and more. For a limited time we are offering CML Pro for $19/mo. with a lifetime guaranteed rate. Get the most advanced premium research along with access to visual tools and data that until now has only been made available to the top 1%.