Nvidia Corporation (NASDAQ:NVDA) Gets a Big Win in the Cloud
Nvidia Corporation Gets a Cloud Win
Date Published:
2017-03-28
Written by Ophir Gottlieb

LEDE
Nvidia Corporation (NASDAQ:NVDA) got a big win for its cloud computing business by signing up Chinese Internet company Tencent Holdings which will deploy Nvidia GPUs as a public cloud computing service to customers (Source: Nvidia).

Preface
There's a lot more to this story than the lede, but this a snippet from the announcement, just to warm up the story:



NVIDIA today announced that Tencent Cloud will adopt NVIDIA Tesla GPU accelerators to help advance artificial intelligence for enterprise customers.



Nvidia Corporation was the top performer in the S&P 500 last year as it has easily become the crown jewel of technology powering the self-driving car, artificial intelligence, cloud computing, gaming and machine learning realms of technology. Here is a chart of the company's revenue (TTM) in the blue bars and net income (TTM) in the orange line.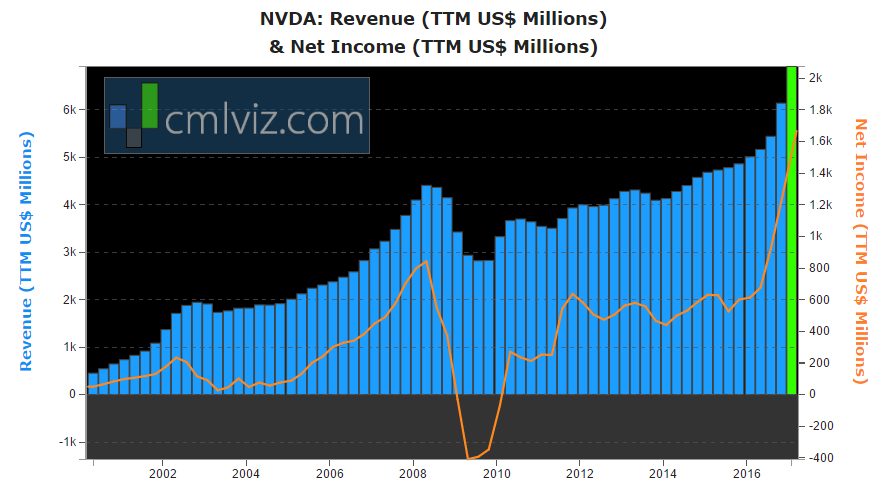 In a recent research dossier published by CML Pro, Nvidia Corporation Widens its Lead in Self-driving Cars, we noted that the company has been making quick and abrupt progress in the burgeoning field of self-driving cars.

While revenue grew to a record $128 million, up 38% year-over-year, in the space, the company has leaped forward with new partnership s in the self-driving truck space and a partnership with the largest auto supplier in the world. This is in addition to its existing relationship with Tesla Inc (NASDAQ:TSLA) and more than 50 other auto-manufacturers.

But today we focus on yet another fast growing business segment -- the cloud.

CLOUD COMPUTING
While Amazon.com (NASDAQ:AMZN), Microsoft Corporation (NASDAQ:MSFT) and Alphabet Inc (NASDAQ:GOOGL) all battle to become the top cloud platform provider, Nvidia Corporation has its sights set much higher.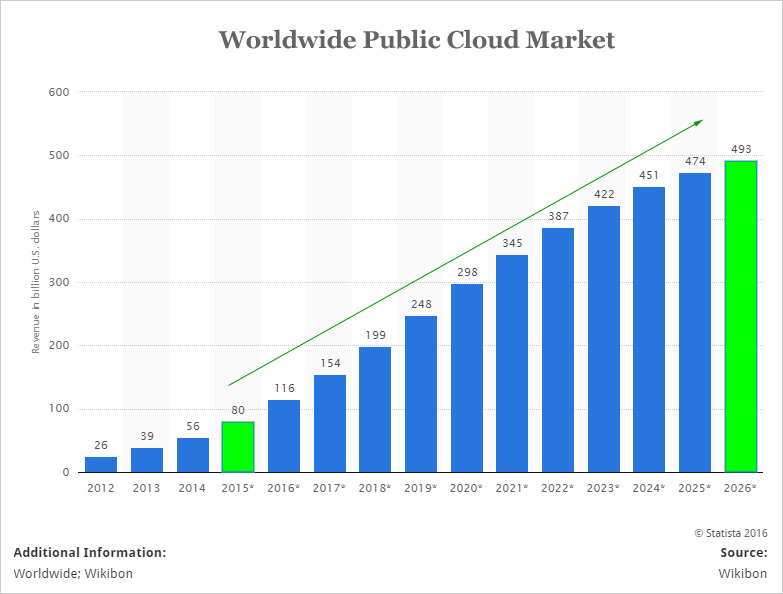 The worldwide public cloud market is forecast to rise from $154 billion this year to nearly half a trillion dollars by 2026. That market has three dominant providers: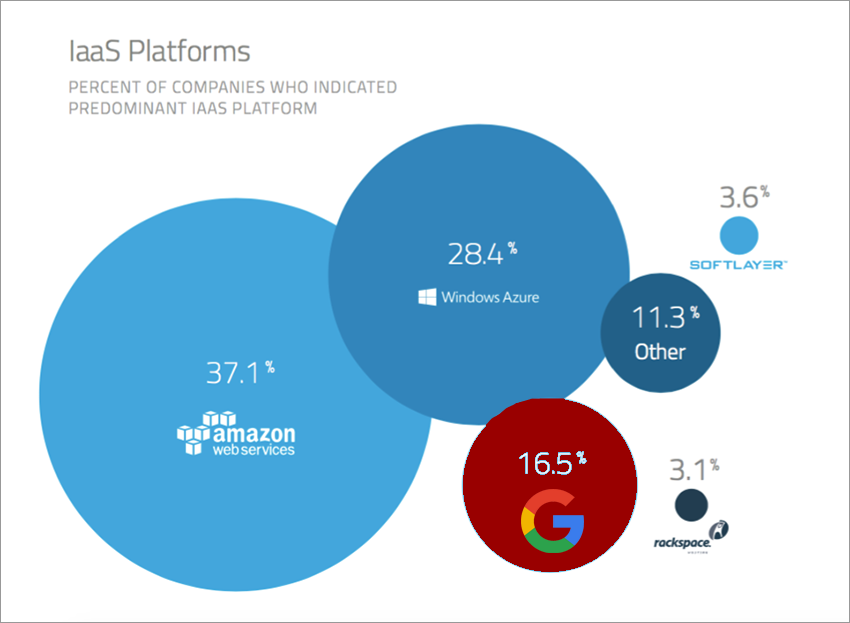 But, irrespective of the provider, each computer in the cloud runs on a processing unit (or several processing units) -- most of which are powered by Intel Corporation (NASDAQ:INTC). In fact, latest data reveals that Intel's Xenon processor has a 99% market share.

Even given that moat built by Intel Corporation (NASDAQ:INTC), Nvidia saw its data center revenue more than triple year-over-year to $296 million.



Growth was driven by AI, cloud service providers deploying GPU instances, High Performance Computing, GRID graphics virtualization, and our DGX AI supercomputing appliance business.

Source: Nvidia Earnings Transcript



There is too much data and too many connected devices even today, not to speak of the absurdity that is to come, to not have a machine learning driven technology to balance the needs of every website, every app, all the data in complete harmony. This is where Nvidia Corporation (NASDAQ:NVDA) enters the picture, and why it's already seeing 200% growth rates.



Companies around the world are harnessing their data with our AI computing technology to create breakthrough products and services

Source: Nvidia Corporation



Intel Corporation (NASDAQ:INTC) Xenon processors cannot compete, as of today, with the GPUs technology invented by Nvidia. The datacenter and cloud realm is an enormous opportunity for Nvidia and a partnership with the Chinese giant Tencent Holdings is yet more evidence of this reality.

Nvidia Corporation's GPUs are now run in all of the major cloud platforms -- and it's for a simple reason -- there is growing demand for more sophisticated computing within the cloud, and that means Nvidia is seeing demand for its hardware.

With all of the opportunities that Nvidia has ahead, let us not lose sight of the cloud as well.

WHY THIS MATTERS
So, this is what institutional research reads like -- we hope you enjoyed it. Our research sits side-by-side with Goldman Sachs, Morgan Stanley and the rest on professional terminals. We, at Capital Market Laboratories, identify the companies that have the potential to become the 'next Apple,' or the 'next Google,' just like when we identified Nvidia for $32.

Another company that will power the half a trillion-dollar cloud platform market irrespective of which of the mega-vendors Amazon, Microsoft or Google end up being the leaders -- another tech gem, and no, it's not Nvidia.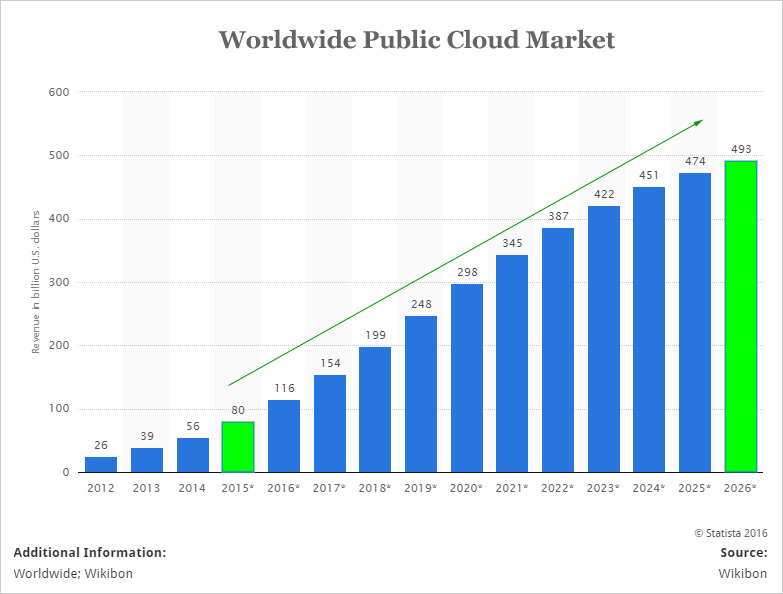 Or, the small genomics company growing revenue at over 100% a year that has openly stated its goal of becoming the "Amazon of genomics." Or the one company that will power every drone, or the company that will be the brains behind every self-driving car.

Market correction or not, recession or not, the growth in these areas is a near certainty.

For a limited time the precious few thematic top picks for 2017, research dossiers, and alerts are available at a 80% discount of $19/mo. Join Us: Discover the undiscovered companies that will power technology's future.

Thanks for reading, friends.

The author is long shares of Nvidia Corporation Inc (NASDAQ:NVDA) in his personal account and has no position in Amazon.com (NASDAQ:AMZN), Alphabet Inc (NASDAQ:GOOGL), Tesla Inc (NASDAQ:TSLA) or Intel Corporation (NASDAQ:INTC).