NVIDIA Corporation (NASDAQ:NVDA) Earnings Deliver - Upside is Still In Play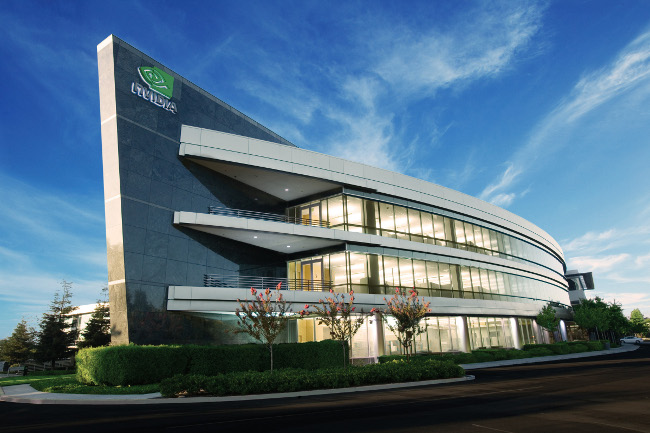 NVIDIA Corporation (NASDAQ:NVDA) Earnings Deliver - Upside is Still In Play
Date Published:
2017-05-11
Written by Ophir Gottlieb

This article is a snippet from the original published to CML Pro members on 5-9-2017.

LEDE
We added NVIDIA Corporation (NASDAQ:NVDA) to Top Picks for $32, after noting it as a crown jewel of technology's future when it was trading for $25. The company delivered on earnings again -- the stock is ripping, and several bears have turned into bulls.

NVIDIA CORPORATION (NASDAQ:NVDA)
What else can we see about Nvidia that we haven't said already?

We do believe there is plenty of upside left for this company in the coming years -- and one stunning outcome from the earnings call was how quickly it is becoming apparent that Intel is in fact in trouble -- Nvidia is coming after them. If the cloud becomes an actual wide open competitive landscape, rather than a niche one for Nvidia, just that segment alone could be larger than all of Nvidia is today.

To date, Intel has about 99% market share in the cloud world with its CPUs. That will change, and it appears the change is coming sooner than anyone realized.

Here are the key takeaways -- again, being as brief as possible:

* Overall, quarterly revenue reached $1.94 billion, up 48% from the year earlier

* Highlighting our record first quarter was a near tripling of data center revenue, reflecting surging interest in artificial intelligence. The 38% rise from Q4 marked its seventh consecutive quarter of sequential improvement. Driving growth was demand from cloud service providers and enterprises building training clusters for web services

AI has quickly emerged as the single most powerful force in technology, and at the center of AI are NVIDIA GPUs. All of the world's major Internet and cloud service providers now use NVIDIA Tesla-based GPU accelerators, AWS, Facebook, Google, IBM, and Microsoft as well as Alibaba, Baidu, and Tencent. We also announced that Microsoft is bringing NVIDIA Tesla P100 and P40 GPUs to its Azure cloud.

* Working with Facebook, we announced the launch of the Caffe2 deep learning framework as well as Big Basin servers with Tesla P100 GPUs.

* Our HPC business doubled year on year, driven by the adoption of Tesla GPUs into supercomputing centers worldwide.

* Growth remained broad-based, with year-on-year gains in each of our four platforms, gaming, professional visualization, data center, and automotive.

* GPU revenue grew 45% to $1.56 billion from a year earlier, and Tegra processor revenue more than doubled to $332 million

* Gaming revenue in the first quarter was $1.03 billion, up 49% year on year.

* Finally, automotive, revenue grew to a record $140 million, up 24% year over year.
Since our DRIVE PX 2 AI car platform began shipping just one year ago, more than 225 car and truck makers, suppliers, research organizations, and startups have begun developing with it. That number has grown by more than 50% in the past quarter alone, the result of the platform's enhanced processing power and the introduction of Tensor RT for its in-vehicle AI inferencing.

We maintain our Spotlight Top Pick Status on Nvidia following earnings and maintain a strong bullish thesis for the next 3-10 years.

The author is long shares of Nvidia Corporation (NASDAQ:NVDA).

WHY THIS MATTERS
It's finding the technology gems just like Nvidia that will turn into the 'next Google,' or 'next Apple,' where we have to get ahead of the curve. This is what CML Pro does.

Each company in our 'Top Picks' has been selected as a future crown jewel of technology. Market correction or not, recession or not, the growth in these areas is a near certainty.

The precious few thematic top picks for 2017, research dossiers, and alerts are available for a limited time at a 80% discount for $29/mo. Join Us: Discover the undiscovered companies that will power technology's future.

Thanks for reading, friends.

Legal
The information contained on this site is provided for general informational purposes, as a convenience to the readers. The materials are not a substitute for obtaining professional advice from a qualified person, firm or corporation. Consult the appropriate professional advisor for more complete and current information. Capital Market Laboratories ("The Company") does not engage in rendering any legal or professional services by placing these general informational materials on this website.

The Company specifically disclaims any liability, whether based in contract, tort, strict liability or otherwise, for any direct, indirect, incidental, consequential, or special damages arising out of or in any way connected with access to or use of the site, even if we have been advised of the possibility of such damages, including liability in connection with mistakes or omissions in, or delays in transmission of, information to or from the user, interruptions in telecommunications connections to the site or viruses.

The Company makes no representations or warranties about the accuracy or completeness of the information contained on this website. Any links provided to other server sites are offered as a matter of convenience and in no way are meant to imply that The Company endorses, sponsors, promotes or is affiliated with the owners of or participants in those sites, or endorse any information contained on those sites, unless expressly stated.