Wall Street's Cognition Failures Point to Nvidia Corporation's Upside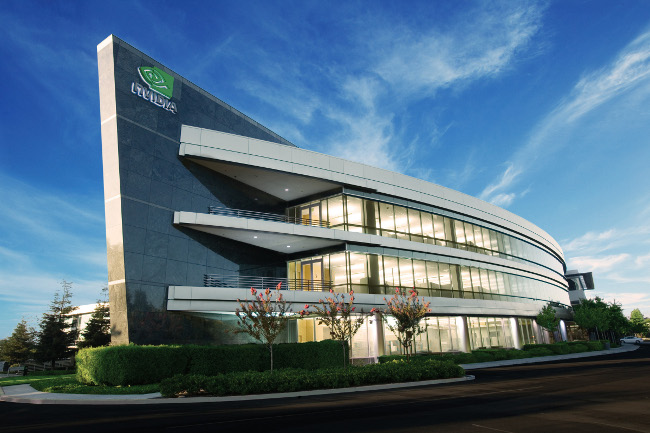 Date Published:
2017-06-22
Written by Ophir Gottlieb

This is a snippet from the original CML Pro dossier published on 6-20-2017.

LEDE
Nvidia Corporation (NASDAQ:NVDA) is a Spotlight Top Pick that continues to disrupt several industries that shows more upside in those businesses even as the stock prices soars to new all-time highs, almost weekly.

Today we look at the cognition problems Wall Street and the main stream media have with the opportunity.

NVIDIA CORPORATION (NASDAQ:NVDA)
Nvidia was added to Top Picks on January 4th, 2016 for $32.25. As of this writing the stock is trading at $159.30, fully 394% higher.


| | | | |
| --- | --- | --- | --- |
| Ticker | Date Added | Price Added | Return |
| NVDA | 01-04-2016 | $32.25 | 394% |


The marvel behind Nvidia stands squarely on the footing of its strategy to become the driving force underlying large technology segments and to power those segments with every major company. This edge allows the firm to benefit from segment growth, rather than to make a bet on any specific provider. With new product development and continued innovation, NVDA is a true technology disruptor.

While we lay out the magnificent opportunities ahead for this company in our Top Pick dossier The Crown Jewel of Technology's Future, we want to focus on another part of the story today -- cognition.

On 5-14-2017, with the stock trading at $127, we wrote Nvidia - There's More, even after a huge earnings beat and stock pop.

But it's the reason behind "there's more" that we are after today, and that reason is cognition.

COGNITION AND A NEW OPPORTUNITY
The gaming side of Nvidia's business still makes up more than half of revenue, and while it's plainly clear that the company has several burgeoning new businesses with the cloud, self-driving cars, healthcare, and several other fields, one area that the world didn't even know existed five years ago is the move to crypto-currency mining.

The gaming segment normally shows a bit of a lull in this part of the calendar year, the new found demand for Nvidia's GPUs within crypto-currency mining may have nicely brushed aside the normal cyclical lull, and that's cause for yet another stock rise and a reminder.

Michael McConnell is an analyst at Pacific Crest and he just got back from his trip to Asia, which is home to several distributors of Nvidia's GPUs. Here is a snippet of what he found (with our emphasis added):



Meetings with desktop graphics card manufacturers indicated

a sharp reversal in sales trends

expected for the seasonally weaker 2Q, with

surging demand from cryptocurrency miners

in China and Eastern Europe since early May[].

While desktop graphics card manufacturers note that underlying gaming demand remains soft, the sharp increase in demand from cryptocurrency miners has rapidly depleted excess channel inventory carried into the quarter, with our contacts noting inventory levels now at healthy levels of below three weeks.

We note this is

a significant decrease from excessive desktop graphics card inventory levels

of 2.5 to 3.5 months in China, and 1 to 1.5 months in the U.S. entering the month of May.

Source:

Barron's



WHAT THIS IS NOT
We're not ready to jot down a new check box indicating a totally new business line for Nvidia, but what we are prepared to do is remind everyone that the demand for accelerated computing, whether it be for artificial intelligence and machine learning or other uses, is rising.

Any attempt to draw a line in the sand that indicates the potential growth is going to come up short, broadly, due to new uses and demands that we aren't even aware of yet. There is a cognition problem when valuing this market because the public (and Wall Street) doesn't understand it yet -- and that could mean more upside when we look over the long-run -- as in, 5-10 years and new markets that are not understood come to fruition.

Crypto-currency mining likely isn't a whole new business line for Nvidia, but rather a reminder that faster, smarter, and better in computing will never end, will never run out, and will never be satiated.

And while we're at it, we can hammer the point home with another Nvidia story, in yet another specialized business segment that in and of itself is small, but can be an indicator of the future.

SUPER COMPUTING
On June 19th, Nvidia announced that the NVIDIA® Tesla® AI supercomputing platform powers the top 13 measured systems on the new Green500 list of the world's most energy-efficient high performance computing (HPC) systems. All 13 use NVIDIA Tesla P100 data center GPU accelerators, including four systems based on the NVIDIA DGX-1™ AI supercomputer.

Going further, Nvidia released performance data on the new hardware, and it shook the competition:



NVIDIA Tesla GPUs have improved performance for HPC applications by 3X over the Kepler architecture released two years ago. This significantly boosts performance beyond what would have been predicted by Moore's Law, even before it began slowing in recent years.

Additionally, NVIDIA announced that its Tesla V100 GPU accelerators -- which combine AI and traditional HPC applications on a single platform -- are projected to provide the U.S. Department of Energy's (DOE's) Summit supercomputer with 200 petaflops of 64-bit floating point performance and over 3 exaflops of AI performance when it comes online later this year.



Not to be outdone, Nvidia's future release this year will be yet more impressive:



NVIDIA revealed progress toward achieving exascale levels of performance, with anticipated leaps in speed, efficiency and AI computing capability for the Summit supercomputer, scheduled for delivery later this year to the Oak Ridge Leadership Computing Facility, a DOE Office of Science User Facility at Oak Ridge National Laboratory.

Featuring Tesla V100 GPU accelerators, Summit is projected to deliver 200 petaflops of performance -- compared with 93 petaflops for the world's current fastest system, China's TaihuLight. Additionally, Summit is expected to have strong AI computing capabilities, achieving more than 3 exaflops of half-precision Tensor Operations.



While a lot of that, or all of that, may be a bit too technical, it doesn't matter -- the point again is that demand for (and acceptance of) accelerated computing is in the early stages and we see it in niche markets like crypto-currencies and super-computers, as well as massive markets like data centers (read: the cloud) and self-driving cars.

Nvidia is the leader in a market with growth that is hard to pin down other than to say, we know it's big, we know it's growing and we know we don't know how big it can be or how fast it can grow. And this, is the point. The upside is misunderstood.

SEEING THE FUTURE
It's understanding technology that gets us an edge on finding companies like Nvidia early, finding the gems that can turn into the 'next Apple,' or 'next Amazon,' where we must get ahead of the curve. This is what CML Pro does.

Each company in our 'Top Picks' has been selected as a future crown jewel of technology. Market correction or not, recession or not, the growth in these areas is a near certainty. We are Capital Market Laboratories. Our research sits next to Goldman Sachs, JP Morgan, Barclays, Morgan Stanley and every other multi billion dollar institution as a member of the famed Thomson Reuters First Call. But while those people pay upwards of $2,000 a month on their live terminals, we are the anti-institution and are breaking the information asymmetry.

The precious few thematic top picks for 2017, research dossiers, and alerts are available for a limited time at a 80% discount for $29/mo. Join Us: Discover the undiscovered companies that will power technology's future.

Thanks for reading, friends. The author is long NVDA shares.

Please read the legal disclaimers below and as always, remember, we are not making a recommendation or soliciting a sale or purchase of any security ever. We are not licensed to do so, and we wouldn't do it even if we were. We're sharing my opinions, and provide you the power to be knowledgeable to make your own decisions.

Legal
The information contained on this site is provided for general informational purposes, as a convenience to the readers. The materials are not a substitute for obtaining professional advice from a qualified person, firm or corporation. Consult the appropriate professional advisor for more complete and current information. Capital Market Laboratories ("The Company") does not engage in rendering any legal or professional services by placing these general informational materials on this website.

The Company specifically disclaims any liability, whether based in contract, tort, strict liability or otherwise, for any direct, indirect, incidental, consequential, or special damages arising out of or in any way connected with access to or use of the site, even if we have been advised of the possibility of such damages, including liability in connection with mistakes or omissions in, or delays in transmission of, information to or from the user, interruptions in telecommunications connections to the site or viruses.

The Company makes no representations or warranties about the accuracy or completeness of the information contained on this website. Any links provided to other server sites are offered as a matter of convenience and in no way are meant to imply that The Company endorses, sponsors, promotes or is affiliated with the owners of or participants in those sites, or endorse any information contained on those sites, unless expressly stated.