The Secret's Out: The Best Run Technology Companies in the World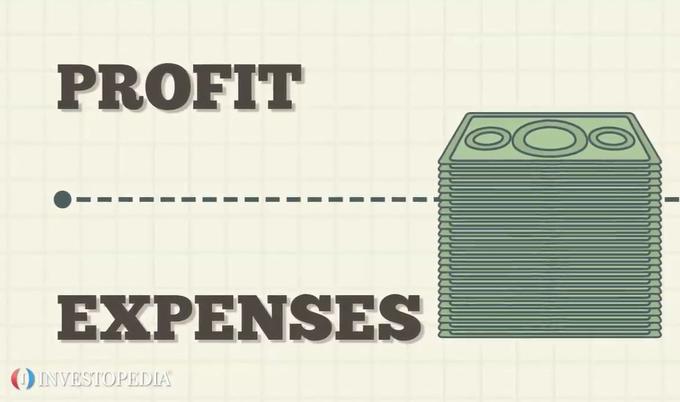 Most Efficient Technology Companies
Written by Ophir Gottlieb
Our purpose is to provide institutional research to all investors and break the information monopoly held by the top .1%. Thanks for standing with us.
PREFACE
There are a lot of different ways to examine a company using financial metrics -- revenue growth, research & development, revenue per employee. But one in particular is so all-encompassing, it might be the crown jewel: the amount of revenue a firm generates for every $1 in expense.
Discover the undiscovered:
Get Our (Free) News Alerts Once a Day.
OPERATING MARGIN
We can measure the amount of revenue a firm generates for every $1 in operating expense it spends. This is the measure we're after.
Let's start with tech firms that have market caps above $50 billion and we will rank them on a scatter plot by operating margin.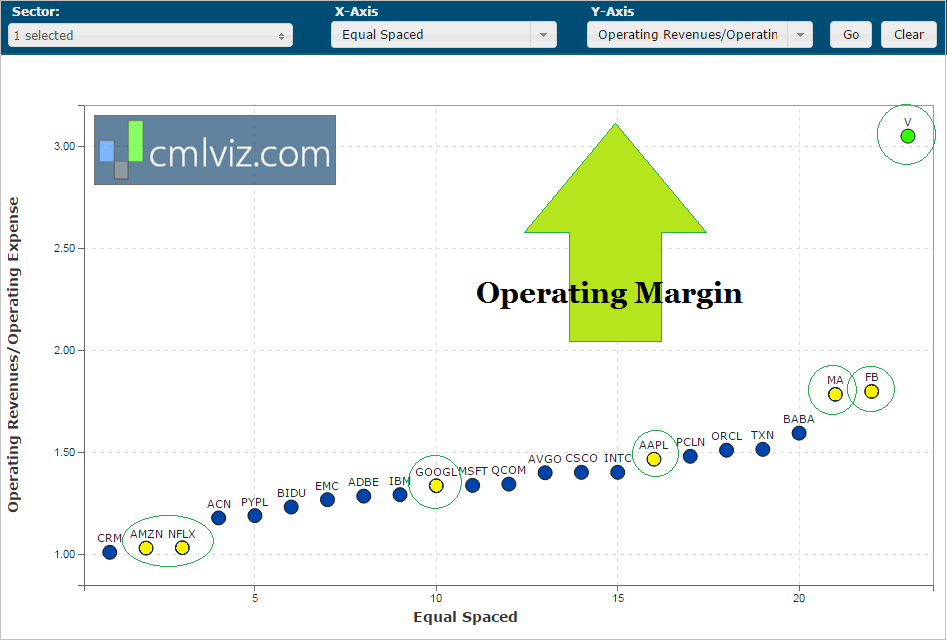 The operating margin for Visa (V) is absurd -- the firm generates over $3 in revenue for every $1 in expense. A part of that is simply brilliant operations and a part is the industry. We can see that mastercard (MA) comes in at number three on this ranking.
Here is Visa's all-time revenue (TTM) chart: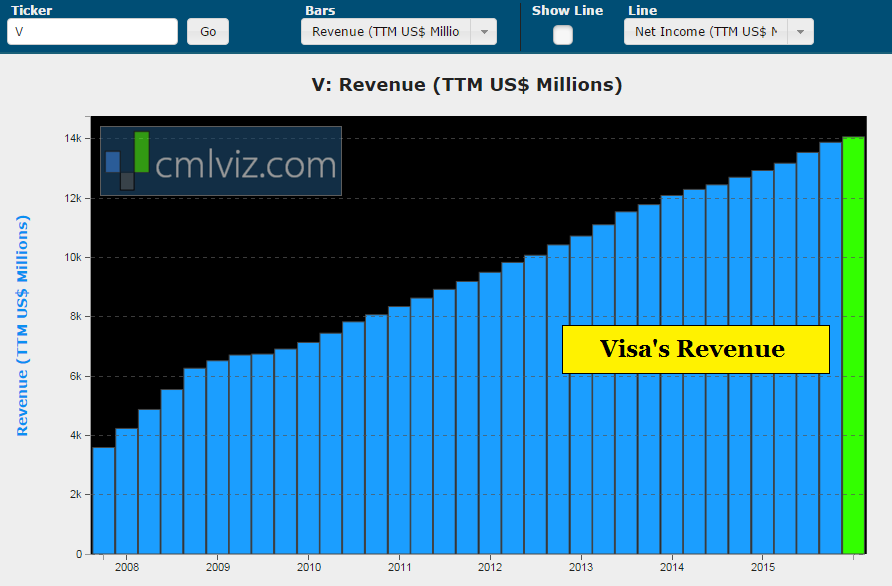 But look at the other segments. We see Facebook's astonishing margins, Alibaba (BABA) and then not too far down the line, we see Apple.
Here is Facebook's all-time revenue chart: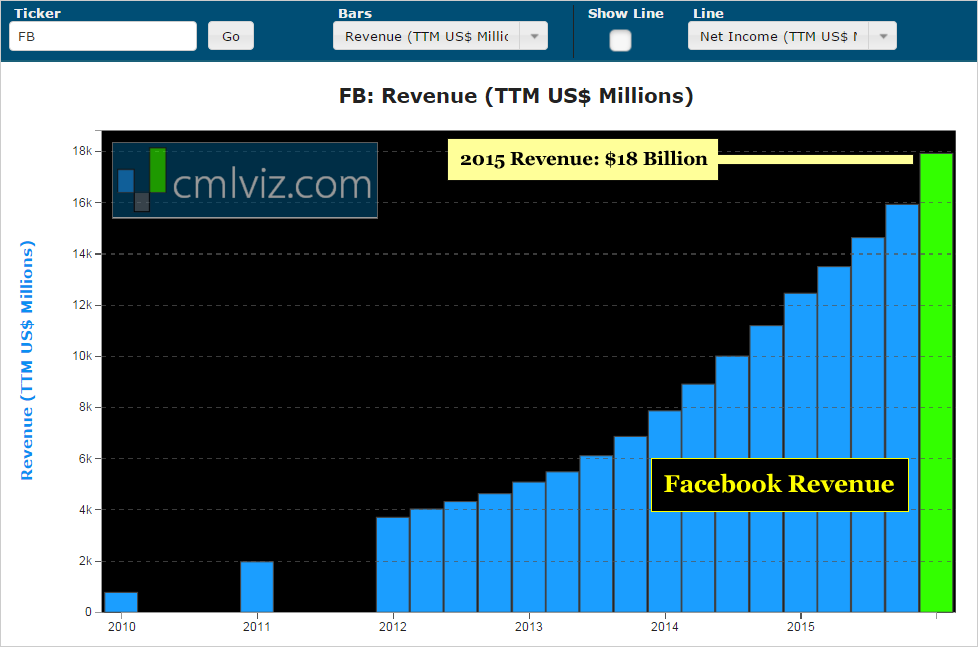 It takes us quite some time to get to Google and then at the far end, just barely positive, we see Netflix (NFLX) and Amazon (AMZN).
Of all companies above $50 billion in the technology space, Salesforce (CRM) has the weakest operating margin -- that's a choice by the company to grow as quickly as possible, but it's a choice we better be aware of.
But of course, there's an entire population of technology companies with smaller market caps. Let's look at market caps above $15 billion and below $40 billion.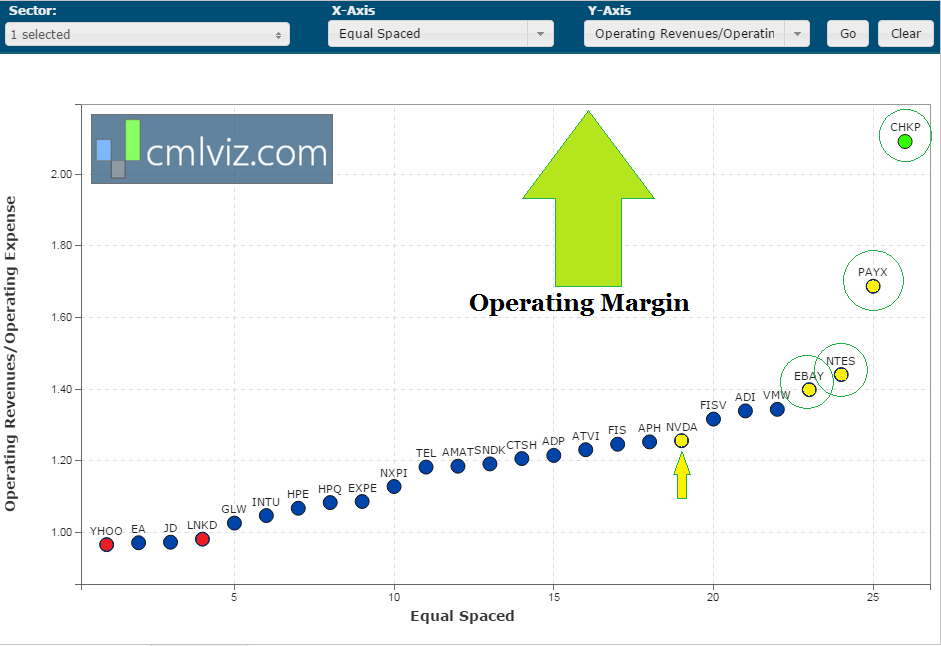 Cyber security marvel CHKP stands head and shoulders above the rest, generating more than $2 in revenue for every $1 in operating expense.
We also note how well EBAY is doing -- the long (long) forgotten Internet giant. The first semi-conductor company is Nvidia (NVDA) -- this is a crown jewel of technology's future and in a capital intensive industry, the firm is still generating $1.30 in revenue for every $1 in expense. That's remarkable.
Finally, we must note that LNKD, Chinese e-tailer JD, gaming company EA and Yahoo! all show less than $1 in revenue generated for every $1 in operating expense -- not a good place to be for a long time.
THE NEXT HUGE WINNERS
Operating margin is a symptom not a cause.
True margins and profits, the kind that turn companies from small caps into mega caps, the kind that see stocks double, triple or even quadruple, that only occurs when two critical phenomena collide:
First, companies find themselves in exploding thematic shifts in technology -- this is when we hear terms like "disruptive." Second, these firms become the leaders in the already colossal forward momentum of these themes.
To find the 'next Apple' or 'next FANG' we have to get ahead of the curve. This is what CML Pro does. Our research sits side-by-side with Goldman Sachs, Morgan Stanley and the rest on professional terminals, but we are the anti-institution and break the information advantage the top .1% have.
Each company in our 'Top Picks' is
the single winner
in an exploding thematic shift like artificial intelligence, Internet of Things, the cloud, drones, biotech and more. In fact, here are just two of the trends that will radically affect the future that we are ahead of: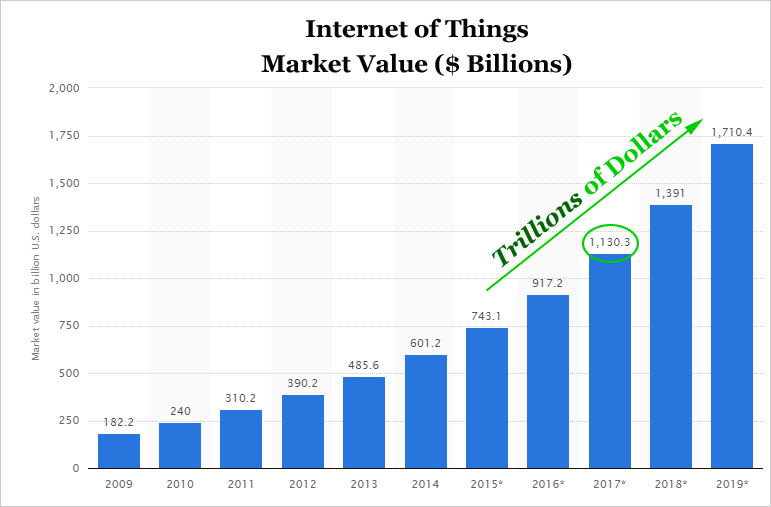 The Internet of Things (IoT) market will be measured in
trillions
of dollars as of next year. CML Pro has named the
top two companies
that will benefit. Then there's cyber security: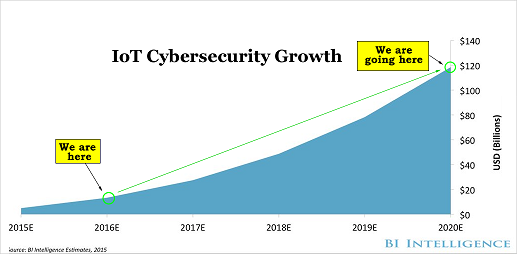 Market correction or not, recession or not, the growth in this area is a near certainty, even if projections come down, this is happening. CML Pro has named
the single best
cyber security stock to benefit from this theme.
These are just two of the themes we have identified and this is just one of the fantastic reports CML Pro members get along with all the visual tools, the precious few
thematic top picks for 2016
, research dossiers and alerts. For a limited time we are offering CML Pro at a 90% discount for $10/mo. with a lifetime guaranteed rate.
Join Us: Get the most advanced premium research delivered to your inbox along with access to visual tools and data that until now has only been made available to the top 1%.
Thanks for reading, friends.