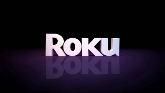 Roku Beats Earnings, Raises Revenue Estimates, Misses EPS Guidance
Date Published:
2018-11-07




Highlights
Total net revenue up 39% YoY to $173.4 million;
* Platform revenue up 74% YoY to $100.1 million;
* Gross profit up 58% YoY to $79.0 million;
* Active accounts up 43% YoY to 23.8 million at quarter end;
* Streaming hours up 63% YoY to 6.2 billion;
* Average Revenue Per User (ARPU) up 37% YoY to $17.34 (trailing 12-month basis);
* Year to date, more than one in four smart TVs sold in the U.S. were Roku TVs.


LEDE
Roku beat revenue and EPS estimates, raised revenue guidance but fell short on EPS guidance and a little short on average revenue per user.

The company noted in its press release to shreholders that "we are just starting to witness the massive transition of TV viewing and TV advertising to streaming."




EARNINGS
We will have our interview with CEO Anthony Wood tomorrow or Friday, but here are the highlights of the quarter:

* Revenue: $173.4 million vs estimates of $170.44 million.

* EPS: -$0.09 vs estimates of -$0.12.

* Active Accounts: 23.8 million vs estimates of 21.8 million. That 23.8 million is up 43% year over year.

* Average revenue per User (ARPU): ARPU: $17.34 vs estimates of $17.44. That is still 37% growth year over year in ARPU.

* Guidance: Raised full-year revenue guidance to a range of $722 million to $732 million, which is above the fiscal year forecast by analysts of $722.84 million. That forecast moves 2018 revenue to increase 42% year over year. That's up from Roku's target of 40% given just last quarter and the 31% forecast growth at the start of the year.

As you will read below, in he details, the company rasied its gross margin % guidance to 63%, up from 43% in the first quarter of this year.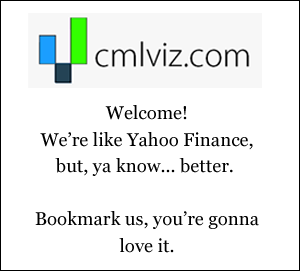 Hardware revenue beat Wall Street estimates at $73.3 million versus $67 million. Platform revenue came in at $100.1 million versus analyst estimates of $103.2 million.

Q3 revenue and gross profit exceeded our outlook, driven by continued strength in our advertising business and better-than expected demand for streaming players. Revenue grew 39% year-over-year and gross profit, a key financial performance metric, rose 58%. Gross margin expanded nearly six percentage points year-over-year to 45.6%. Adjusted EBITDA of $2.0 million and a net loss of $9.5 million were well ahead of our outlook, due to better-than-expected revenues and modestly higher margins.

Operating trends remain strong. We ended Q3 2018 with 23.8 million active accounts, up 43% year-over-year, with more than half of new accounts coming from licensed sources, primarily Roku TVs. Roku user engagement increased this quarter with our users streaming 6.2 billion hours, up 63% year-over-year. Q3 trailing 12-month ARPU increased 37% year-over-year to a record $17.34.

Platform revenue, which represented 58% of total revenue vs. 46% a year ago, grew 74% year-over-year to $100 million with over two-thirds coming from advertising services such as video ads, audience development and brand sponsorship advertising on the Roku user interface.

Q3 video ad sales more than doubled year-over-year and remain a key contributor to the overall advertising growth rate that has been in a consistently strong and narrow band for several quarters. Content distribution related revenues, which can be a little lumpier quarter-to-quarter, grew at a similar pace to account growth. We continue to see robust growth from virtual MVPD services as cord-cutting adoption increases.

Platform gross profit increased 58% year over-year with robust Platform gross margin of 71%. As a reminder, the year-over-year decline in Platform gross margin largely reflects the anticipated mix shift to our fast-growing video advertising business, which has roughly 50%+ gross margins.

The strong retail demand we've seen for streaming players in recent quarters continued in Q3. Player revenue increased 9% year-over-year, driven by 15% year-over-year unit growth, offset in part by a 5% decrease in average sales price, as demand for our popular low-priced players remained robust. We recently launched several new players, including a well-reviewed 4K Roku Premiere+ for $49.99 MSRP.

Q3 operating expenses were $90.7 million, up 57% year-over-year, as we continued to invest across the organization to support our long-term growth. R&D remains our largest investment area at roughly half of total operating expenses. The biggest driver of operating expense growth continues to be headcount-related, including sales and marketing, which is primarily focused on ad sales and business development.

We are seeing expanding efficiency in ad sales as deal sizes increase. Based on our strong Q3 results and slightly higher expectations for Q4 revenue, we are again raising our full year 2018 outlook. We now see full-year revenue growth of 42% year-over-year at the midpoint, up from 40% year-over-year provided last quarter and from 31% year-over-year when we provided our outlook at the beginning of 2018. We are also raising our full-year gross profit outlook growth to 63% year-over-year, up from 61% previously and from 43% year-over-year when we provided our outlook at the beginning of 2018.

The company ended the quarter with $180 million in cash, cash equivalents and short-term investments and no debt.


Result Details
Active accounts drive our other key operating metrics. Our strategy to grow accounts by engineering a purpose-built TV operating system that runs on lower-cost hardware and delivers an exceptional streaming experience, has enabled us to scale our user base to nearly 24 million active accounts in a competitive industry. Our fastest growing source of new accounts continues to be our Roku TV licensing program with TV manufacturers.

We estimate that more than 25% of all smart TVs sold in the U.S. so far this year are Roku TVs, up from roughly 20% in 2017 and 13% in 2016. In Q3, over half of our new accounts came from licensed sources, primarily Roku TVs. Our focus on value, great content selection – enhanced by our independent position in the ecosystem – and ease-of-use is a key part of our success and we continue to see tremendous opportunity ahead both domestically and internationally.

As our scale has increased, Roku has become a more important platform for content providers and advertisers, driving both engagement and monetization. On the engagement front, Q3 streaming hour growth was robust at 63% year-over-year, up from 57% in Q2. On the monetization front, Q3 ARPU reached a new high of $17.34, up 37% year-over-year, with ARPU from advertising (video and display) growing even faster.

TV advertising shifting to streaming represents our largest opportunity over the long-term as we capture an increasing share of advertising inventory and as content partners and brand sponsors engage directly with our users in the Roku user interface. As we continue to deliver greater value to our content publishers and advertisers, and as we share in that value, we expect to see ARPU continue to grow for many years to come.


WHAT HAPPENED
It's understanding technology that gets us an edge to find the "next Apple," or the "next Amazon." This is what CML Pro does. We are members of Thomson First Call -- our research sits side by side with Goldman Sachs, Morgan Stanley and the rest, but we are the anti-institution and break the information asymmetry.

The precious few thematic top picks for 2018, research dossiers, and alerts are available for a limited time at a 80% discount for $29/mo. Join Us: Discover the undiscovered companies that will power technology's future.

Thanks for reading, friends.

The author is long shares Invitae, at the time of this writing.

Please read the legal disclaimers below and as always, remember, we are not making a recommendation or soliciting a sale or purchase of any security ever. We are not licensed to do so, and we wouldn't do it even if we were. We're sharing my opinions, and provide you the power to be knowledgeable to make your own decisions.

Legal
The information contained on this site is provided for general informational purposes, as a convenience to the readers. The materials are not a substitute for obtaining professional advice from a qualified person, firm or corporation. Consult the appropriate professional advisor for more complete and current information. Capital Market Laboratories ("The Company") does not engage in rendering any legal or professional services by placing these general informational materials on this website.

The Company specifically disclaims any liability, whether based in contract, tort, strict liability or otherwise, for any direct, indirect, incidental, consequential, or special damages arising out of or in any way connected with access to or use of the site, even if we have been advised of the possibility of such damages, including liability in connection with mistakes or omissions in, or delays in transmission of, information to or from the user, interruptions in telecommunications connections to the site or viruses.

The Company makes no representations or warranties about the accuracy or completeness of the information contained on this website. Any links provided to other server sites are offered as a matter of convenience and in no way are meant to imply that The Company endorses, sponsors, promotes or is affiliated with the owners of or participants in those sites, or endorse any information contained on those sites, unless expressly stated.