SolarCity: Revolutionize the World or Utter Collapse


Fundamentals

PREFACE
SolarCity (SCTY) is unlike any other company trading today. Even many institutional investors can't make sense of it - Boston Capital's Paul Strigler told the
The New York Times
:
"I would call it an almost impossible segment of the market to even value."
To give a sense of just how unusual a company SolarCity is, consider that this statement came in parallel with Mr. Strigler adding to his company's position in the stock.
Is SolarCity a green energy company, or a financing scheme? Are they going bankrupt, or on the verge of profitability and sustained growth? Is this a stand-alone company, or an off-the-books consortium with Tesla and SpaceX?
There's one thing markets hate nearly as much as bad news:
uncertainty
. SolarCity (SCTY) stock has been absolutely crushed in the last 2 months, dropping from $56.91 to as low as $16.34 before finally rallying a few points:

A 71% drop in 8 weeks, immediately on the heels of nearly doubling after the Fed green-energy tax-credit extension. Is this rational behavior from the market, or has panic driven Wall Street to oversell, creating an opportunity to get into this unusual solar company at a huge rebate?
We break news every day. Discover the Undiscovered.
Get Our (Free) News Alerts Once a Day.
SHINING A LIGHT ON SOLARCITY
SolarCity isn't a run-of-the-mill solar company. In fact, they didn't even make solar panels until
acquiring Silevo
in 2014. And yet that same year they reached a peak valuation of nearly $7 billion. Since then SolarCity's market cap has plummeted to around $2 billion.
Time to shed some light on this extremely unusual company. Here is a breakdown of the the top things all investors need to know about SolarCity:
SolarCity's value proposition to customers, paraphrased, is: Save money while combatting global warming (SolarCity Website). The company was founded in 2006 by Elon Musk's cousins, Lyndon and Peter Rive, based on Musk's concept (source: wikipedia).


SolarCity has created some of the biggest commercial solar installations in the country for companies like Walmart (WMT) and Intel (INTC), as well as the US Military.

Here is the incredible revenue trend:





But the solar industry isn't winner-takes-all, with First Solar (FSLR) chalking up its own big victories with installations for Apple (AAPL) and others.

For Apple's part, they are investing $850 million in the largest private solar field to date, bringing enough electricity to power all of their California stores. Amazon (AMZN), Alphabet/Google (GOOG), and Microsoft (MSFT) have followed suit in the race to go green, each investing in large wind farms.

Between the 5 companies, they are bringing online more than 1065 MW of green energy in a trend that is likely prove a rich source of new contracts for a range of renewable energy companies.



On December 15, 2015, congress extended a 30% tax credit to solar and wind power projects through 2019. SCTY doubled in the weeks following the announcement and it allowed the company to meet or beat the cost of the grid in many markets.



Nevada is no longer one of those markets. The Nevada Public Utility Commission changed its policy on how much customers can sell back their extra electricity. This destroyed the value proposition for SolarCity and a result, SolarCity completely withdrew from the state, and vows to fight the policy it says hurts the Nevada economy (GreenTechMedia).



When customers sign up for SolarCity, they aren't buying solar panels, instead, they are signing a long-term contract to buy electricity from SolarCity with panels installed on their rooves at little or no cost to the customer. The cost of the electricity in the future is then subject to inflation increases ranging from a 0% to 2.9% yearly (SolarCity Website).



To fund growth, the company has retained liquidity by packaging these solar electricity contracts into "Solar Bonds" and selling them to investors, leading some critics to call SolarCity not so much a green energy company but rather a "financing scheme".

Here is the company's incredible free cash flow trend through time:






Tesla (TSLA) CEO Elon Musk is currently the largest shareholder at around 10%, and on Feb 16, he bought another $10 million in stock, thought by many as a means to help boost investor confidence (NASDAQ).



An unusual relationship exist between various Musk companies, whether you call it a synergy or malfeasance. For example, SolarCity awarded a contract to Tesla (TSLA) this month to install batteries for a solar project in Kauai. And, in August 2015, SpaceX bought $165 million in bonds from SolarCity, giving further evidence that betting against one of Musk's companies is to bet against all of them.



Costs are decreasing for SolarCity but so is growth. Management's intent is to stop the huge cash outlays by pulling most of its $450+ million marketing spend with the goal of getting to break-even by the end of 2016.



At the same time, cost of installations declined to a new record low of $2.71 per watt in the fourth quarter of 2015 (source: Q4 Earnings Report).



For every watt installed (which costs SolarCity $2.71), $3.64 is estimated to come back to SolarCity, and last quarter, $2.40 of that was immediately recouped through governmental tax incentives and the selling of "solar bonds" (Q4 Earnings Report)



In 2015, SolarCity spent $457 million in marketing and sales alone to help boost growth, bringing back in $400 million in revenue, a clear recipe to burn cash. SolarCity hopes to have built enough momentum in sales to coast to profitability in 2016. Let's see it in CML Pro, blue bars revenue, orange line net income:
The story of SolarCity is so much bigger than can be summarized in these headlines. The company is literally on the verge of either revolutionizing the green energy industry, or going bankrupt.
Click here to get our full analysis in CML Pro
of the huge risks and huge potential for SolarCity. You'll also learn about the historic moment Elon Musk's other green-energy company, Tesla, is facing that will absolutely shake the market.
WHY THIS MATTERS
Green energy is just one of many technology waves undergoing a revolution in 2016. To identify the companies best positioned to ride the wave to huge successes, thematic investing is the key. In fact, here are just two of the
other
trends that will radically affect the future that we are well ahead of: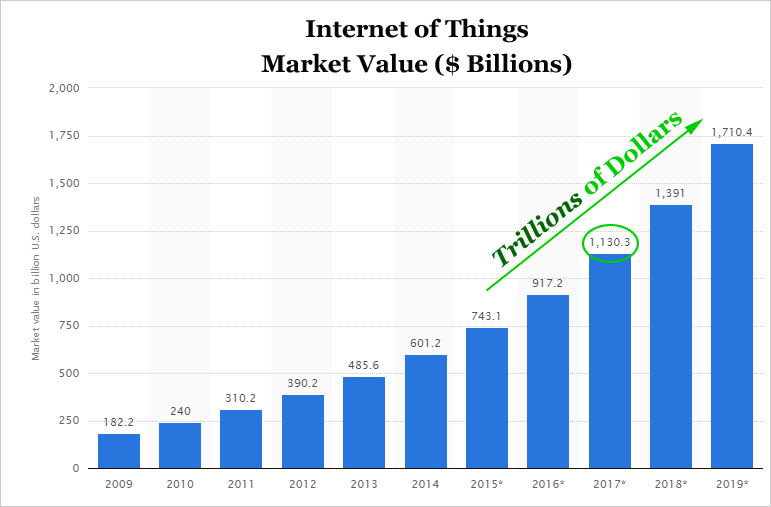 The Internet of Things (IoT) market will be measured in
trillions
of dollars as of next year. CML Pro has named the
top three companies
that will benefit on our 'Top Picks' list.
CML Pro research sits side-by-side with research from Goldman Sachs, Morgan Stanley and Merrill Lynch on professional terminals and while institutional research costs tens of thousands of dollars a year, CML Pro was created for the anti-institution. Here's the tremendous opportunity in cybersecurity.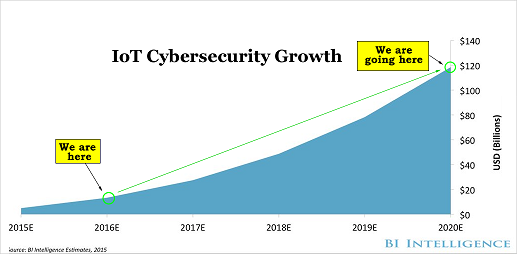 Market correction or not, recession or not, the growth in this area is a near certainty, even if projections come down, this is happening. CML Pro has named the
single best cybersecurity stock
to benefit from this theme. It's also on our 'Top Picks' list.
These are just two of the themes we have identified and this is just one of the fantastic reports CML Pro members get along with all the visual tools, the precious few
thematic top picks for 2016
, research dossiers and alerts. For a limited time we are offering CML Pro at a 90% discount for $10/mo. with a lifetime guaranteed rate and
no contract
.
Join Us: Get the most advanced premium research delivered to your inbox along with access to visual tools and data that until now has only been made available to the top 1%.
Thanks for reading, friends.