Silver Spring Networks Inc. (NYSE: SSNI) Could be a Gem
Silver Spring Networks (NYSE: SSNI)
Date Published:
2016-08-12

Preface
Silver Spring Networks Inc. (NYSE: SSNI) is a company that is making waves in the connected cities and connected grid segments of the Internet of Things (IoT) and it may be a future gem.

STORY
Silver Spring Networks Inc. (NYSE: SSNI) operates as a networking platform and solutions provider for smart energy networks so cities can communicate with devices connected to the power grid. In English, this is an Internet of Things company that focuses on the smart city revolution touching grid lighting and power efficiency. Bringing networking solutions to cities and power grids around the world, the company is using the Internet of Things to transform aging infrastructures to smart cities and power grids. This is how the company introduces itself:



"

We've all heard the promise. An Internet of Things. One seamless connection linking cities, households, products, services, systems and lives as never before.

Our vision is to create a world where everything is connected, everything is networked, everything is working in harmony for generations to come.

"


This wave of technology will be the fastest ever to be measured in trillions of dollars.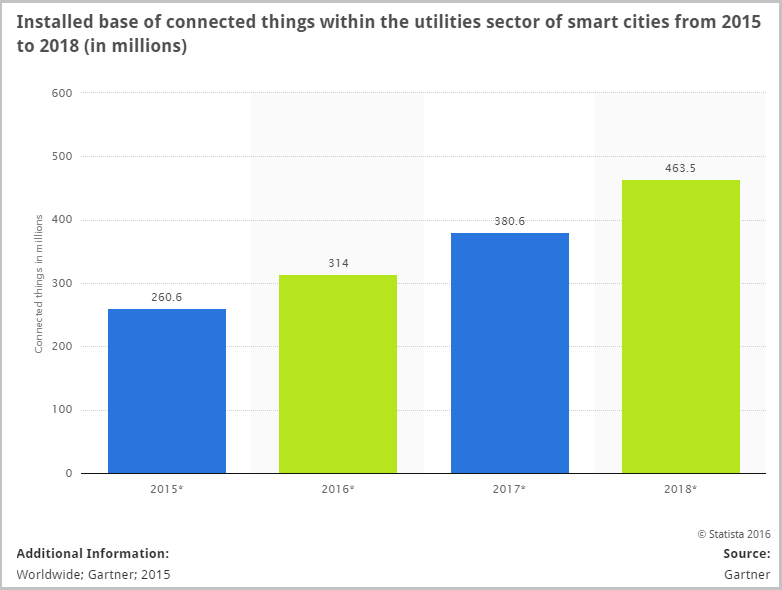 The install base of "connected things" in the utility sector is going to hit over 460 million within three years. Further, SSNI lives in the smart LED lighting world — an absolutely explosive trend for the future: According to research firm Gartner, smart LED lighting will grow from 6 million units in 2015 to 570 million units by 2020. Yes, basically a 100-fold increase.

Finally, we can look at the trend in LED lighting systems control component market: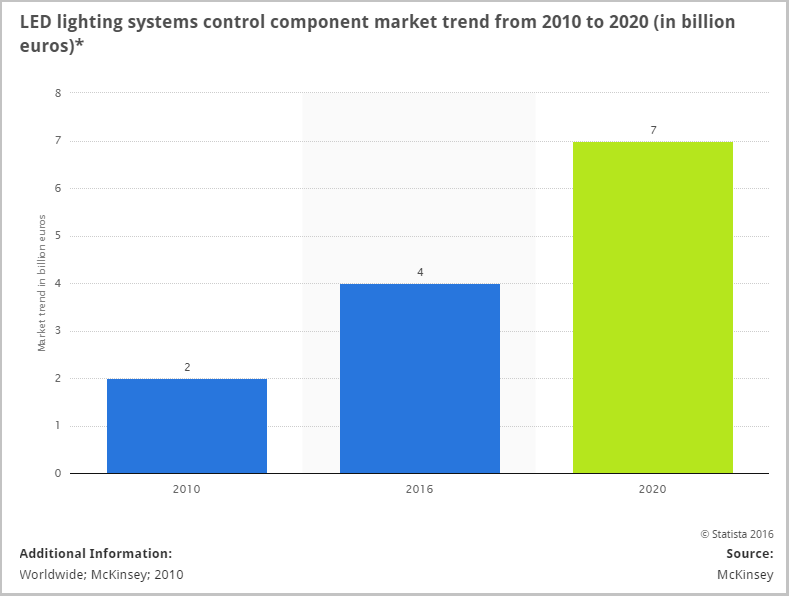 The company measures its success by something called "endpoints," which are "the 'things' on a network which comprise the Internet of Things." In English, any device, sensor, or meter that requires connectivity that then communicates data. Last quarter SSNI delivered 747,000 additional endpoints. Silver Spring Networks (NYSE: SSNI) now has over 24.3 million cumulative network endpoints delivered from inception through June 30, 2016, up 13% from a year ago.

The author has no position in Silver Spring Networks (NYSE: SSNI) as of this writing.

WHY THIS MATTERS
Silver Spring Networks is just one of our precious few Top Picks. It's identifying trends and companies like this this that allows us to find the 'next Apple' or the 'next Google.' This is what CML Pro does. Our research sits side-by-side with Goldman Sachs, Morgan Stanley and the rest on professional terminals, but we are the anti-institution and break the information advantage the top .1% have.

Each company in our 'Top Picks' is the single winner in an exploding thematic shift like artificial intelligence, Internet of Things, drones, biotech and more. In fact, here are just two of the trends that will radically affect the future that we are ahead of: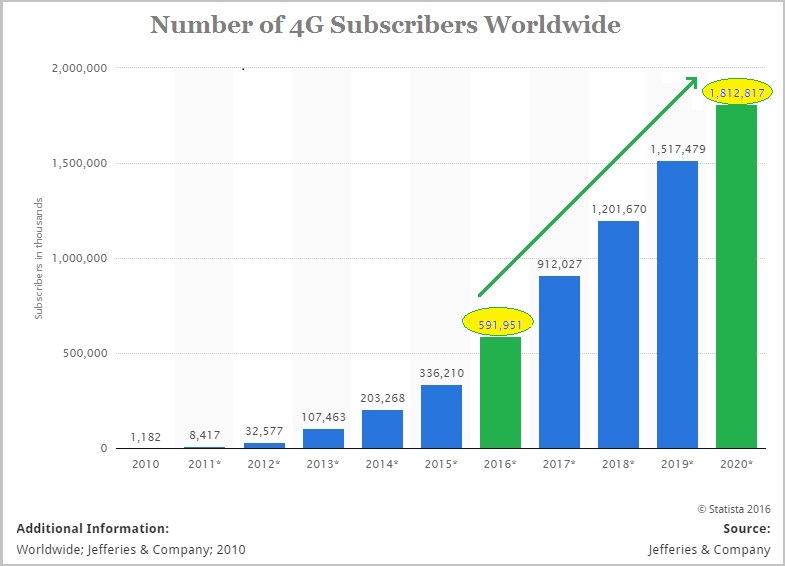 That chart plots the growth in 4G usages worldwide and how it will grow from 330 million people today to nearly 2 billion in five years. This is the lifeblood fueling every IoT and mobile device on the planet and CML Pro has named the single winner that will power this transformation. Then there's cyber security: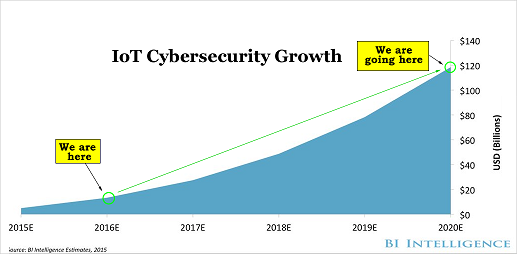 Market correction or not, recession or not, the growth in this area is a near certainty, even if projections come down, this is happening. CML Pro has named the single best cyber security stock to benefit from this theme.

These are just two of the themes we have identified and this is just one of the fantastic reports CML Pro members get along with all the visual tools, the precious few thematic top picks for 2016, research dossiers and alerts. For a limited time we are offering CML Pro at a 90% discount for $10/mo. with a lifetime guaranteed rate. Join Us: Get the most advanced premium research delivered to your inbox along with access to visual tools and data that until now has only been made available to the top 1%.