The Secret's Out: Tesla is About to Stun the Market


Fundamentals

PREFACE
A truly historic moment is upon Tesla -- mark your calendars for March 31st.
TESLA
Recently Tesla stock has been hammered, reaching a new annual low. The company released earnings and missed revenue expectations bringing in $1.75 billion versus $1.79 expected and earnings per share (EPS) estimates hitting -$0.87 (negative) versus estimates of $0.10 (positive).
But, Tesla also announced its guidance for the full year 2016 and there were six takeaways that are enormous, pushing the stock
higher
, even with the earnings miss. But those six items (available in
CML Pro
) are suddenly overshadowed. What is scheduled to happen on March 31st is the moment that every Tesla bull and also every Tesla bear has been waiting for.
REMEMBER
Tesla announced on January 3rd that it shipped 50,580 cars in 2015, hitting the lower range of its target for the year. Wall Street hit the stock hard but the media missed everything. Read this carefully, because it's almost impossible to believe:
Tesla reported a backlog of 33,000 Model X reservations. That's $4 billion in order backlog.
Yes, the company has a larger backlog in one product than all of its revenue in the last year. And friends, that doesn't include the Model S, which is its best-selling car (Source:
Benzinga
).
Tesla's total revenue in the trailing-twelve-months was $3.8 billion. Here's the all-time revenue chart.
The company has a backlog in its newest product that is larger than its total revenue for the year of 2015. But that isn't the news everyone is waiting for.
We break news every day. Discover the Undiscovered.
Get Our (Free) News Alerts Once a Day.
THE MOMENT
It has long been CEO and founder Elon Musk's goal for Tesla to sell 500,000 vehicles by 2020. That's nearly ten-fold higher than the deliveries in 2015. This is the market he is going after: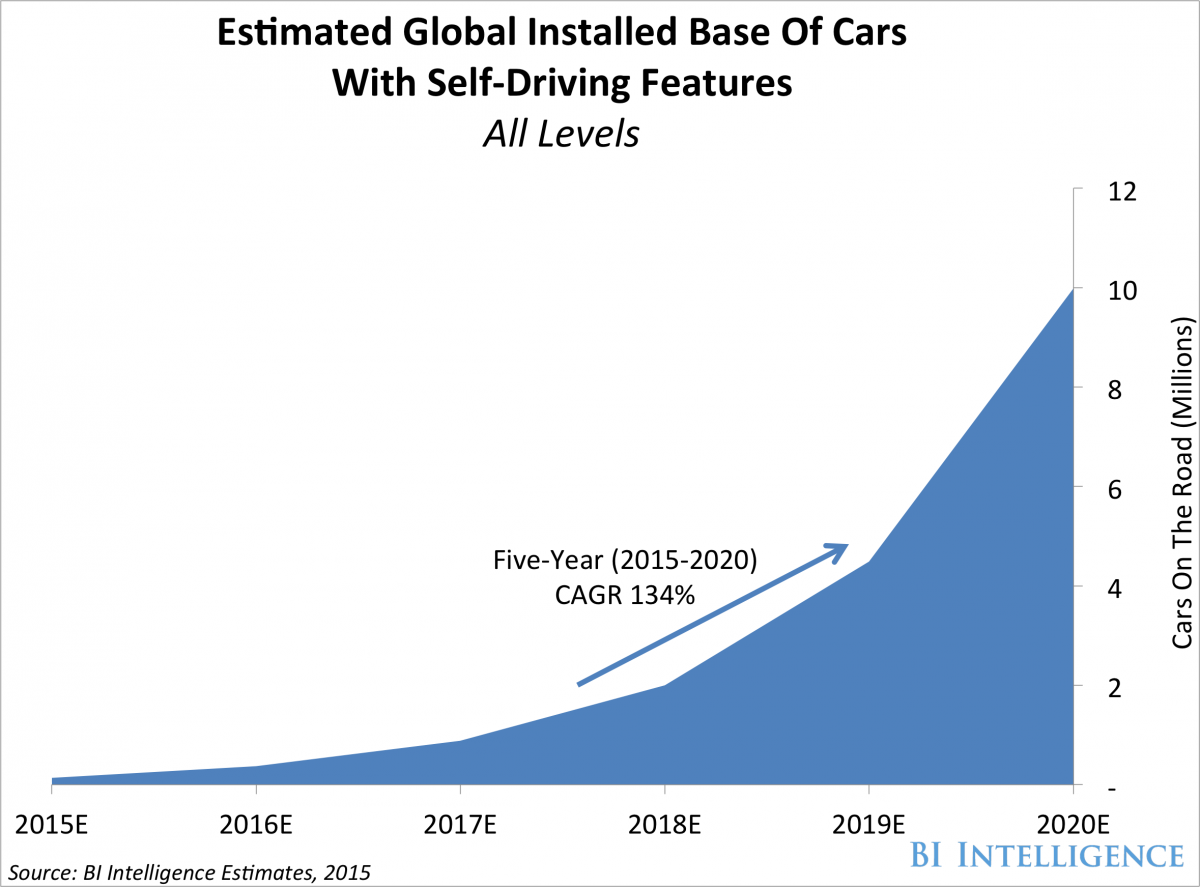 We're looking at 134% growth every year, for the next six-years.
Tesla has built its $5 billion gigafactory -- the only manufacturing plant on the planet capable of building enough lithium ion batteries for that many electric cars. But it will take more than the factory to sell half a million cars.
Tesla's Model S was its first success -- a race car cloaked as an electric vehicle that comes with options like 'insane mode,' giving it acceleration and performance that were off the charts, not to mention that it was also the safest car ever tested, receiving 5 stars from all impact angles and ultimately breaking the testing equipment while it appled 4Gs of pressure to the roof. Overall it performed so well that Consumer Reports
literally had to recreate its rating system
.
The all-wheel-drive Tesla Model S P85D sedan performed better in our tests than any other car ever has, breaking the Consumer Reports Ratings system.

The Tesla initially scored 103 in the Consumer Reports' Ratings system, which by definition doesn't go past 100.
Source:
Consumer Reports
Then Tesla released its Model X -- an SUV crossover which has been called by many, simply the most difficult car to manufacture ever. We already discussed the backlog which is larger than all of 2015's total sales.
But that's not the news we're waiting for.
MODEL 3
Both the Model S and Model X have selling prices in the $70,000 - $140,000 range. These are luxury items, pure and simple. Tesla aims to reach its 500,000 unit sale through a mass market vehicle -- aptly named the Model 3. It will have an initial sales price of $35,000 while federal and state tax credits may knock $7,500 to $10,000 off the purchase price in the United States (
CNN Money
).
It's this vehicle that will make or break the Tesla dream of a 1,000% unit sales increase in five years.
MARCH 31, 2016
Starting on March 31st, Tesla will allow people to reserve a Model 3 with a $1,000 deposit. Online reservations will be accepted starting April 1 (
CNN Money
).

But the bears remind everyone that the Nissan Leaf and Chevy (GM) Bolt will have their own $30,000 (ish) electric vehicle out before Tesla. Further, Tesla's free cash flow is so horrific, it simply can't continue as a going concern without selling stock to fund operations.
But here's where Wall Street misses the real news so badly, it's almost
unbelievable
.
BRAND
A car manufacturer can either be economy or luxury. It's nearly impossible for a brand to transition to being a luxury item after targeting itself for the mainstream consumer.
Look at four of the largest auto makers in the world: Volkswagen, Toyota, Honda and Nissan. Each have wonderful name recognition, but equally, each auto-maker had to create a
new brand
to sell luxury cars:
Volkswagen --> Bentley, Bugatti, Lamborghini, Audi, Porsche
Toyota --> Lexus
Honda --> Acura
Nissan --> Infiniti
You see, each of those manufacturers came onto the scene as economy cars, so
entirely new brands
had to be created to sell luxury items.
By virtue of the hundred thousand dollar Model S 'scale breaking race car' and the Model X crossover, Tesla has established itself as a luxury automobile with one of the most valuable brand names in the segment.
This was, in fact, Elon Musk's stated plan which he posted to the world on his blog as 'The Secret Tesla Motors Master Plan.'
Now, when consumers have a choice between a Nissan Leaf, a Chevy Bolt and a Tesla Model 3
all for the same price
, you tell me: which car wins the market share?
WHAT'S THE MOMENT!?
Soon after March 31st, Tesla will tell the world how many pre-orders it received for the Model 3, with that $1,000 deposit. If the demand is poor, the dream of half a million cars could be washed away with the cynicism it was first met with. It would be an unmitigated disaster.
But, considering that the last earnings report's horrific EPS result was totally washed away when the company forecasted between 80,000-90,000 vehicle units would be delivered in 2016 (
which do not include the Model 3
), what happens if Tesla reports an absurd number of pre-orders for the Model 3? You know,
just
like
it
did
for
the
Model
X
.
Combined with the Model S and Model X, that would put the firm on a pace to actually deliver the
impossible, if not ludicrous, goal
that Elon Musk has set for half a million cars by 2020. Considering that Tesla will be cash flow positive for the first time ever in 2016 if it does deliver its 80,000 units, news of Model 3 blowout demand could push this stock up abruptly and the company to
profitability
from here forward.
It may also validate that Elon Musk may be on the brink of delivering the most successful technology-automobile combo company ever.
WHY THIS MATTERS
If any of the information we just covered feels like a surprise, in many ways it is. The wealthiest 1% have no interest in sharing the data they are keenly aware of. But CML Pro has a research dossier on Tesla that goes deeper than anything the main stream media can produce.
Tesla is one of just a precious few 'Top Picks' for CML Pro. Each company identified as the single winner in an exploding thematic change like artificial intelligence, Internet of Things, drones, mobile pay and more. In fact, here are just two of the trends that will radically affect the future that we are ahed of: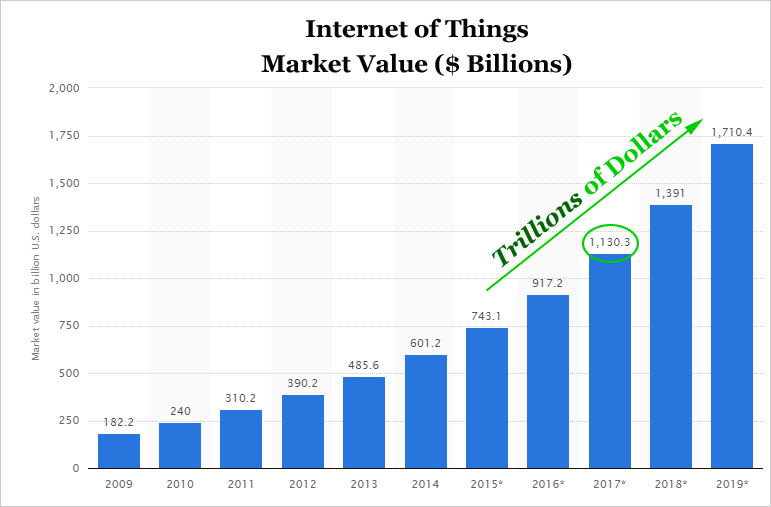 The Internet of Things (IoT) market will be measured in
trillions
of dollars as of next year. CML Pro has named the top two companies that will benefit.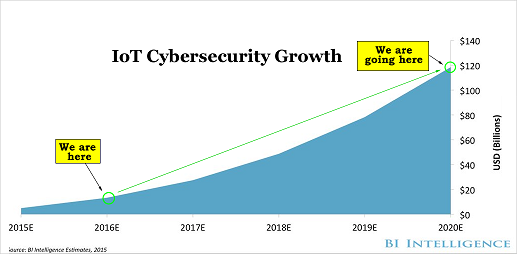 There's just no stopping the growth in the need for cyber security and we are right at the beginning. Market correction or not, recession or not, the growth in this area is a near certainty, even if projections come down, this is happening. CML Pro has named the single best cyber security stock to benefit from this theme.
These are just two of the themes we have idenitfied and this is just one of the fantastic reports CML Pro members get along with all the visual tools, the precious few
thematic top picks for 2016
, research dossiers and alerts. For a limited time we are offering CML Pro at a 90% discount for $10/mo. with a lifetime guaranteed rate.
Join Us: Get the most advanced premium research delivered to your inbox along with access to visual tools and data that until now has only been made available to the top 1%.
Thanks for reading, friends.