The Secret's Out: This is How Tesla Wins in China
Tesla Motors is Entering China
Preface

Tesla Motors Inc. (NASDAQ:TSLA) has a CEO more famous than the firm itself, perhaps. Elon Musk has made some bold predictions, first stating that the firm would grow sales from 50,000 units in 2015 to 500,000 by 2020 powered by the less expensive Model 3 and the massive manufacturing capability of the Gigafactory.


When order for the Model 3 rolled in and absolutely crushed even the most optimistic forecasts, Elon Musk pushed that 500,000 sales number up to 2018. While the bears will cry foul and perhaps even some bulls will feel a little shaken by the boldness of his statements, one thing no one appears to be discussing is that Tesla Motors Inc. is in China.

CHINA
Tesla Motors Inc. (NASDAQ:TSLA) is one of a very select few technology companies that has been given access to China. Alphabet Inc. (NASDAQ:GOOGL), Facebook Inc. (NASDAQ:FB), Twitter Inc. (NYSE:TWTR) and Amazon.com Inc., (NASDAQ:AMZN) have all been stonewalled. Only Apple Inc. (NASDAQ:AAPL) has been given the red carpet treatment and even that has turned into a bit of a political dance.

Back in 2015 Bloomberg reported that Tesla Motors would be selling its Model X in China as of the first half of 2016. It turns out, that was true.

According to ZACKS's, Tesla will sell its Model X 75D in China as of July 2nd of this year. The Model X P90D already went for sale last month. It may sound absurdly small to even report this, but Tesla Motors has delivered six Model X vehicles to customers in Beijing as of June 24th. But here's why that number could become huge.

INFRASTRUCTURE AND CHINA
In order to be successful in China as an outsider, a company must bring something to the nation that aids in its governments efforts. China is wholly committed to cleaning its air pollution problem up and is quite vigorously behind the idea of electric vehicles. Certainly the nation has its own home grown manufacturers, but the more the merrier, especially when "the more" brings with it infrastructure.

What is little reported and even less discussed is that Tesla Motors has built an infrastructure of charging stations around the United States for its car owners. It's one of the most compelling parts of owning a Tesla vehicle.

It turns out that Tesla Motors Inc. (NASDAQ:TSLA) has done the same thing in China. Yesterday, on June 27th, Tesla Motors opened its 100th charging station in China. Further, Tesla Motors is planning to build production facilities in China. Now, that sounds tasty to the Chinese government as it helps them combat air pollution, brings the newest technologies in the world to the country and helps the nation build out an infrastructure for electric vehicles.

When Elon Musk says he wants to sell 500,000 Tesla Motors vehicles by 2018, he's including China. It's about time that Wall Street analysts did the same thing. With China behind Tesla, it has the potential to build a presence like Apple Inc. did. And we all know now that over 50% of Apple's operating income now comes from China.

As long as Elon Musk doesn't ruin his beautiful Tesla Motors business with a stock purchase of SolarCity, he very well may go down as the guy that did the impossible. But if he does, China will be a big part of the story.

WHY THIS MATTERS
At CML we identify the revolutionary thematic transformations that are coming and then the companies that will benefit most from them to find the "next Apple" or the "next Google." Tesla Motors is one of our precious few Top Picks and it goes a lot further than just cars. Our research sits side-by-side with Goldman Sachs, Morgan Stanley and the rest on professional terminals, but we are the anti-institution. Our purpose is to break the information monopoly held by the top .1%.

Each company in our 'Top Picks' is the single winner in an exploding thematic shift like artificial intelligence, Internet of Things, drones, online video, biotech and more. In fact, here is just another of the trends that will radically affect the future that we are ahead of: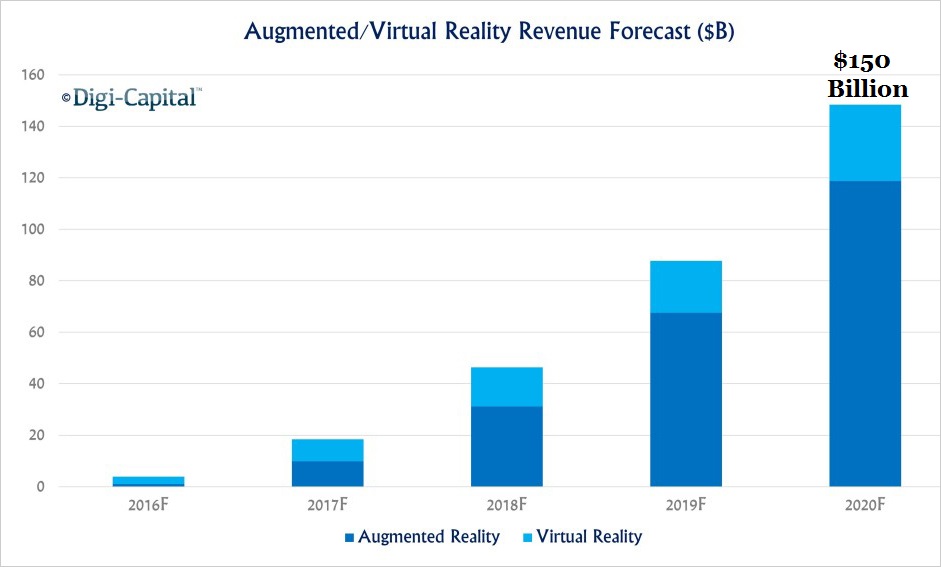 Virtual reality is one of the fundamental shifts coming in the very near future that will change how we live, work, and play. This is a technology whose consumer base looks increasingly like all of humanity. This is also the opportunity so many investors say they welcome – that say they search for. The opportunity to find the "Next Apple," or the "next Google." It lies in the depths of technology's core. It's not artificial intelligence, it's artificial super intelligence and there is one company that will rule all of it.

This just one of the themes we have identified and this is just one of the fantastic reports CML Pro members get along with all the visual tools, the precious few thematic top picks for 2016, research dossiers and alerts. For a limited time we are offering CML Pro at a 90% discount for $10/mo. with a lifetime guaranteed rate. Join Us: Get the most advanced premium research delivered to your inbox along with access to visual tools and data that until now has only been made available to the top 1%.