Tesla Motors Inc Earnings
Tesla Motors Inc. (NASDAQ:TSLA) Earnings Results
Date Published:
2016-08-03

BREAKING
Tesla reported earnings after the close and the results were mixed, but the future is not.

STORY
Tesla Motors reported revenue of $1.56 billion, missing analyst forecasts of $1.63 billion. Further, the company reported a loss of $1.06 earnings per share versus consensus estimates of a $0.60 loss.

But, Tesla reported vehicle deliveries of 14,042 which was slightly higher than forecasts of 14,307. The even bigger news came on the guidance for the rest of the year.

Tesla reiterated its guidance for 50,000 vehicle deliveries for just the second half of 2016. As a reminder, Tesla Motors delivered 50,000 vehicles in all of 2015.

MORE PROGRESS
Tesla also announced that it had completed the design of its Model 3, or as the company put it, "Pencils Down." The first ever large scale aesthetic change to the famed Model S was completed and a lower cost version of the Model S was also introduced with a smaller battery and a cost coming in about $10,000 less than the original vehicle.

The timeline to get the Gigafactory up and running has been shortened considerably, with 1,000 Gigafactory employees now working 24 hours a day, 7 days a week, to complete it.

Further, Tesla raised $1.7 billion in cash from stock sales. But, the biggest news for Tesla Motors Inc was the production capacity. Here's a quote:



"

Vehicle production efficiency is improving rapidly and we are now increasing our weekly production rate even further.

Barring any further supply constraints, we plan to exit Q3 with a steady production rate of 2,200 vehicles per week, and plan to increase production to 2,400 vehicles per week in Q4.

"


The author is long shares of Tesla.
WHY THIS MATTERS
Tesla is leading a revolution in self-driving cars and artificial superintelligence. But there is one company that is powering all of it, from Tesla to Apple to Google and 50 other car manufacturers. It's this hidden gem that is up more than 100% in the last year and has every potential to become a giant.
It's identifying trends and companies like this this that allows us to find the 'next Apple' or the 'next Google.' This is what CML Pro does. Our research sits side-by-side with Goldman Sachs, Morgan Stanley and the rest on professional terminals, but we are the anti-institution and break the information advantage the top .1% have.
Each company in our 'Top Picks' is
the single winner
in an exploding thematic shift like artificial intelligence, Internet of Things, drones, biotech and more. In fact, here are just two of the trends that will radically affect the future that we are ahead of: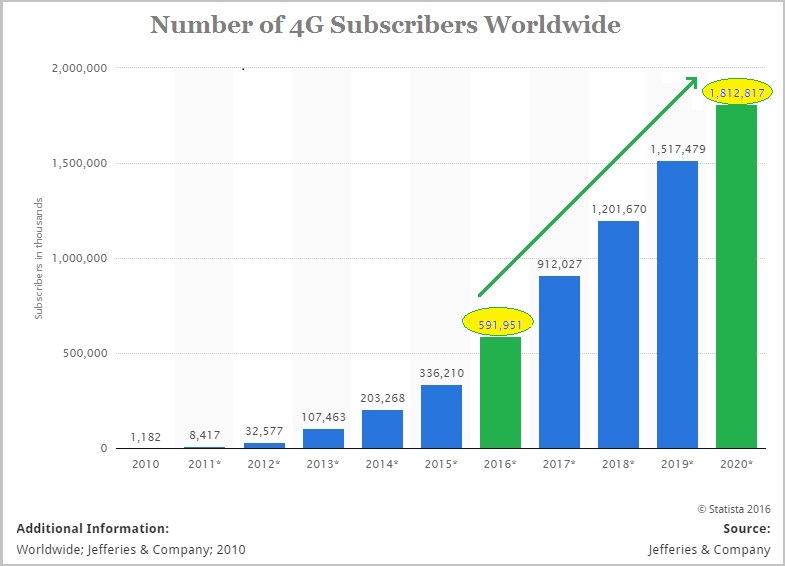 That chart plots the growth in 4G usages worldwide and how it will grow from 330 million people today to nearly 2 billion in five years. This is the lifeblood fueling every IoT and mobile device on the planet and CML Pro has named the single winner that will power this transformation. Then there's cyber security: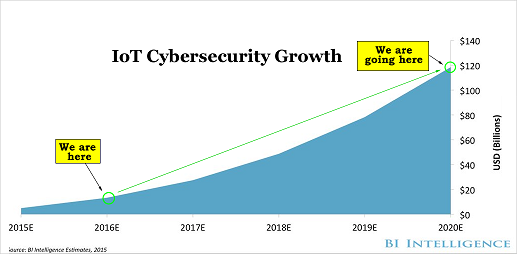 Market correction or not, recession or not, the growth in this area is a near certainty, even if projections come down, this is happening. CML Pro has named
the single best
cyber security stock to benefit from this theme.
These are just two of the themes we have identified and this is just one of the fantastic reports CML Pro members get along with all the visual tools, the precious few
thematic top picks for 2016
, research dossiers and alerts. For a limited time we are offering CML Pro at a 90% discount for $10/mo. with a lifetime guaranteed rate.
Join Us: Get the most advanced premium research delivered to your inbox along with access to visual tools and data that until now has only been made available to the top 1%.