BREAKING: Tesla Has Launched a New, More Affordable Model 3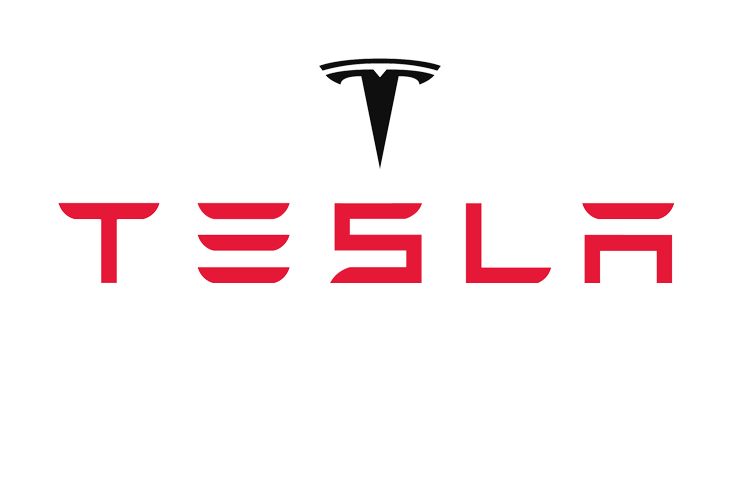 BREAKING: Tesla Has Launched a New, More Affordable Model 3
Date Published:
2018-10-18

Written by: Ophir Gottlieb


LEDE
According to Electrek, Tesla hasn't quite come down to its promised $35,000 Model 3 car, yet, but it has announced a new mid-range $45,000 car.
WEBSITE UPDATED - VIOLA, A NEW CAR
If you go to Tesla's site and navigate the gauntlet, you will get to a Model 3 order page.

On the right hand side, there is, now, a new choice, it's called "Mid Range Battery," and the price is $9,000 less than the "Long Range Battery." Here is an image from the site: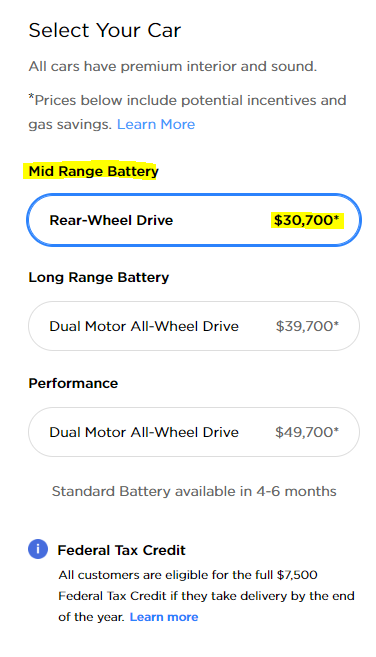 The range of this vehicle is 260 miles, as opposed to the higher priced "Long Range Battery" dual motor all-wheel drive which is advertised at a 310 mile range.

After declining the $5,000 auto-pilot package, you finally arrive to a sales page and a final price: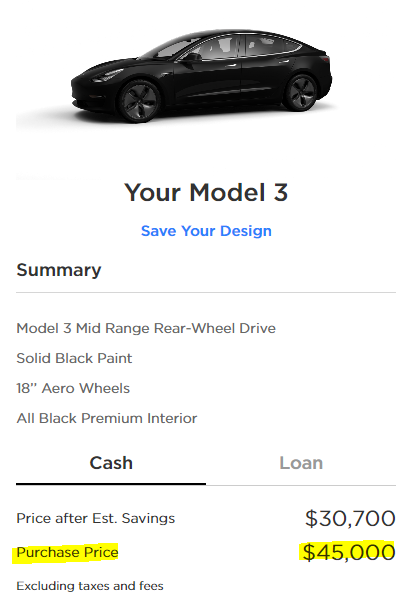 If you follow the path of rebates for California, and Tesla's "Est. 6-year gas savings" of $4,300, Tesla actually presents you with a screen that reads a "Price after Est Savings" of $30,700.




That's the news -- just the facts.


WHY THIS MATTERS
It's understanding technology that gets us an edge to find the "next Apple," or the "next Amazon." This is what CML Pro does. We are members of Thomson First Call -- our research sits side by side with Goldman Sachs, Morgan Stanley and the rest, but we are the anti-institution and break the information asymmetry.

The precious few thematic top picks for 2018, research dossiers, and alerts are available for a limited time at a 80% discount for $29/mo. Join Us: Discover the undiscovered companies that will power technology's future.

Thanks for reading, friends.

Legal
The information contained on this site is provided for general informational purposes, as a convenience to the readers. The materials are not a substitute for obtaining professional advice from a qualified person, firm or corporation. Consult the appropriate professional advisor for more complete and current information. Capital Market Laboratories ("The Company") does not engage in rendering any legal or professional services by placing these general informational materials on this website.

The Company specifically disclaims any liability, whether based in contract, tort, strict liability or otherwise, for any direct, indirect, incidental, consequential, or special damages arising out of or in any way connected with access to or use of the site, even if we have been advised of the possibility of such damages, including liability in connection with mistakes or omissions in, or delays in transmission of, information to or from the user, interruptions in telecommunications connections to the site or viruses.

The Company make no representations or warranties about the accuracy or completeness of the information contained on this website. Any links provided to other server sites are offered as a matter of convenience and in no way are meant to imply that The Company endorses, sponsors, promotes or is affiliated with the owners of or participants in those sites, or endorse any information contained on those sites, unless expressly stated.