Twitter Stuns Wall Street With New Revenue Opportunity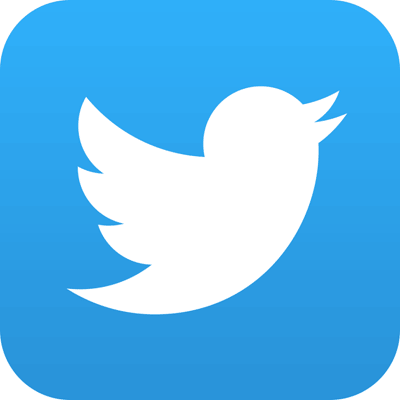 Twitter Inc. (NYSE:TWTR) Adds 500 Million Logged Out Users
Preface

Twitter has apparently just enabled 500 million more people to its advertising platform which could represent a 60% boost to revenue in the very short-term.




TWITTER: THE SILENT STORY
Sometimes in capital markets we find situations where firms do not communicate well with the public. The cacophony that this phenomenon usually brings surrounds firms hiding bad news in footnotes or MD&A in the financial statements. The hope is that no analyst will read the fine print while the firm satisfies its fiduciary responsibility to disclose material information.

Twitter is the opposite of this. While I have called the company the most powerful communication tool ever built -- the next step in evolution from the Telegraph to the Telephone and now to Twitter, the company is not particularly adept at communicating news about itself.

But this isn't about hiding news that would otherwise be considered "bad." Twitter seems unwilling to share information that is good.

Diatribe aside, here is some absolutely enormous news about Twitter that we discovered... in a tweet.

TWITTER: BREAKING?
Here's the back drop. I spoke with Dave Rivinus from Twitter IR a few months ago to verify information that was shared by the company earlier. Here it is, straight from CML Pro:



"

In December it was announced that Twitter gets about 500 million monthly average users (MAUs) from non-logged in users compared to 305 million from logged in users.

Additionally, in that December report, the public was told that ads would be served to these non-logged in users. Twitter is in beta with select advertisers.

Adam Bain (COO) said that the monetization of those users would be roughly 50% of logged in users in terms of ad rates.

Per Twitter's analyst day presentation, the company showed a scenario where if logged out users were to monetize at approximately $2.50 Average revenue per user (ARPU), roughly half of the company's then logged in MAU ARPU, the firm could see a potential revenue opportunity of $1.3B.

"

Source: CML Pro


A non-trivial portion of that non-logged in traffic is likely coming from Google (GOOGL) Search -- a partnership that drives billions of impressions a day on Twitter content. To give those numbers some context, here is the all-time trailing twelve month revenue chart for Twitter:




We have drawn in how much $1.3 billion looks like relative to the $2.37 billion in revenue the firm generated in the most recent year.

Now, it's almost unbelievable that the start of production advertisement delivery to 500 million more users wouldn't be huge news for Twitter, but this is how I learned about it:




Given the numbers we just reprised above, this is absolutely gargantuan news. TWTR appears to have turned on a hose that could add 60% to the company's top line without a major shift in the underlying technology. The 500 million logged out users are in addition to the 310 million monthly average users that are logged in. That's why the tweet above reads 800 million people.

While TWTR stock has been pummeled, the company does have a compelling and differentiated offering that even the mighty Facebook can't claim.

This feels like jump up and down good news. Like pop champagne bottles good news. But, here we are, with a tweet, and nothing else.

TWITTER: WHAT'S GOING ON
Just a few months ago Twitter added Silicon Valley superstar Natalie Kerris as the firm's Global VP of Communications. Natalie was responsible for communications under Steve Jobs, famously working on the iPhone. Re/code wrote a story about her hiring. Here's how that story reads:



"

CEO Jack Dorsey on Monday tweeted that the company has hired former Apple comms exec Natalie Kerris as its new VP of global communications.

[] after Dorsey returned as CEO, and there was lots of talk, started by longtime investor Chris Sacca, about how Twitter had failed to "tell its own story" to both Wall Street and the press.

"

Source: Re/code


The article goes on to read "Now, Twitter has two people in place to try to reclaim its narrative. Last month, it also brought on a new CMO: Former American Express executive Leslie Berland."

Given the talent Twitter has to tell its story with these two execs, we are left to wonder, perhaps even more so this time, why the firm does not communicate it's critical news to the normal media outlets.

I met Natalie -- she's as impressive as her resume would have you think. My best guess is that this does not fall on her shoulders or those of Ms. Berland. This feels like an internal battle that communications and marketing is losing.

Yet, while the silence from Twitter grows yet louder, the positive developments are too. In just the last few weeks we learned about Twitter Carousel and Twitter Insiders, two other innovations with the possibility of driving greater revenue to Twitter. We wrote about both on June 9th:



"

[This is] evidence that Jack Dorsey is innovating at the company, and the innovation is brilliantly focused on Twitter's uniqueness in the social media realm.

"

Source: Re/code


We learned about both from either a Tweet or the company's official blog -- not a press release.

WHY THIS MATTERS
There's so much going on with Twitter we can't cover it in one dossier, but the company is one of our precious few "Top Picks." CML Pro identifies the most powerful thematic transformations that are coming and then identifies the companies best positioned to win. In order to find the 'next Apple' or 'next Facebook,' we have to get ahead of the curve. This is what CML Pro does. Our research sits side-by-side with Goldman Sachs, Morgan Stanley and the rest on professional terminals, but we are the anti-institution and break the information advantage the top .1% have.

Each company in our 'Top Picks' is the single winner in an exploding thematic shift like artificial intelligence, Internet of Things, drones, biotech and more. In fact, here are just two of the trends that will radically affect the future that we are ahead of: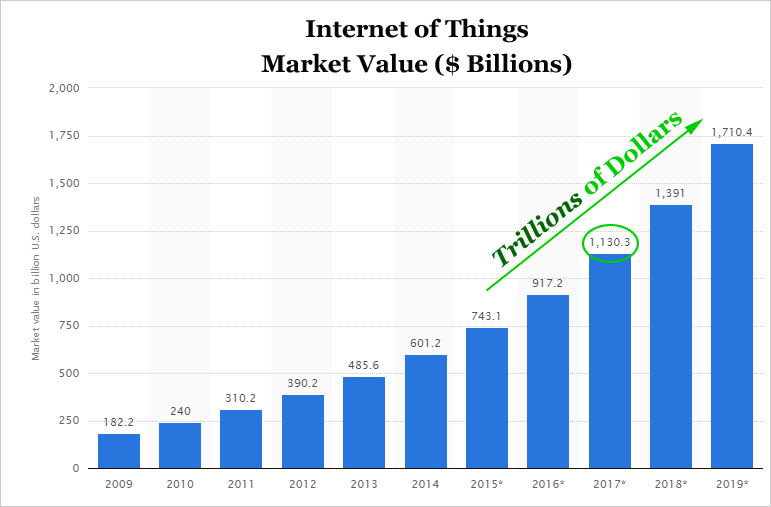 The Internet of Things (IoT) market will be measured in trillions of dollars as of next year. CML Pro has named the top two companies that will benefit. Then there's cyber security: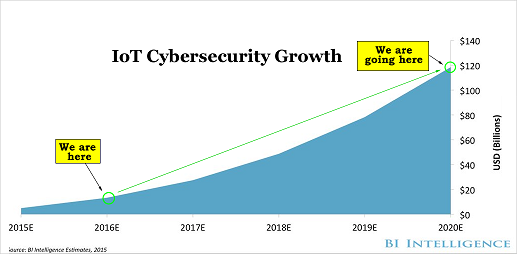 Market correction or not, recession or not, the growth in this area is a near certainty, even if projections come down, this is happening. CML Pro has named the single best cyber security stock to benefit from this theme.

These are just two of the themes we have identified and this is just one of the fantastic reports CML Pro members get along with all the visual tools, the precious few thematic top picks for 2016, research dossiers and alerts. For a limited time we are offering CML Pro at a 90% discount for $10/mo. with a lifetime guaranteed rate. Join Us: Get the most advanced premium research delivered to your inbox along with access to visual tools and data that until now has only been made available to the top 1%.

Thanks for reading, friends. The author is long shares of Twitter.


Please read the legal disclaimers below and as always, remember, we are not making a recommendation or soliciting a sale or purchase of any security ever. We are not licensed to do so, and we wouldn't do it even if we were. We're sharing my opinions, and provide you the power to be knowledgeable to make your own decisions.

Legal The information contained on this site is provided for general informational purposes, as a convenience to the readers. The materials are not a substitute for obtaining professional advice from a qualified person, firm or corporation.
Consult the appropriate professional advisor for more complete and current information. Capital Market Laboratories ("The Company") does not engage in rendering any legal or professional services by placing these general informational materials on this website.
The Company specifically disclaims any liability, whether based in contract, tort, strict liability or otherwise, for any direct, indirect, incidental, consequential, or special damages arising out of or in any way connected with access to or use of the site, even if we have been advised of the possibility of such damages, including liability in connection with mistakes or omissions in, or delays in transmission of, information to or from the user, interruptions in telecommunications connections to the site or viruses.
The Company makes no representations or warranties about the accuracy or completeness of the information contained on this website. Any links provided to other server sites are offered as a matter of convenience and in no way are meant to imply that The Company endorses, sponsors, promotes or is affiliated with the owners of or participants in those sites, or endorse any information contained on those sites, unless expressly stated.