Twitter's Innovation is Exploding: Attacking Facebook and Google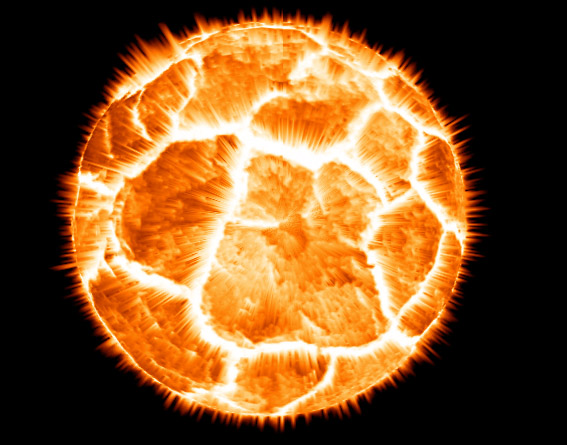 THE VIDEO REVOLUTION
Preface

Twitter Inc. (NYSE:TWTR) has gone from a lack of innovation to an absurd amount of innovation in just a few short weeks. We penned articles surrounding Twitter Insiders, Twitter Carousel and Twitter's new push to sell advertising to its 500 million logged out users, news today goes yet further.




BREAKING
Twitter Inc. published "New ways to tap into video on Twitter" on its official blog. The company notes that video is becoming increasingly central to the real-time conversations happening on Twitter – video Tweets on Twitter have increased by over 50% since the beginning of 2016. Here are some snippets of the new innovations introduced today:



"

Where previously, uploaded videos were limited to 30 seconds, now anyone can create video Tweets up to – you guessed it – 140 seconds long.

We're also making it easier to explore the amazing videos everyone's Tweeting about.

Twitter Engage: Today, we're releasing a new app to help popular video creators better understand, engage, and grow their audience's on-the-go with real-time data and insights.

"


With respect to exploring videos, Twitter writes "tapping on a video Tweet or Vine on your timeline will take you to a new, full-screen viewing experience, where more great video and Vine Tweets will be suggested below."

The innovation at Twitter is coming at breakneck speed and it's likely no coincidence that the innovations surrounding video come as the political super bowl known as the United States presidential election approaches. But this goes much (much) further than a presidential election.

TWITTER GOES AFTER FACEBOOK AND ALPHABET
We already learned that Facebook Inc. (NASDAQ:FB) has created a direct competitor to Alphabet Inc. (NASDAQ:GOOGL) YouTube. That revelation came just days after Amazon.com (NASDAQ:AMZN) announced the same thing.

Now, the recent pursuit of online video is not a coincidence, nor is it a fad. Online video is absolutely the single largest change the advertising vernacular has seen since the television allowed for advertising. But this time it's going to be bigger, pursued by more companies and has nearly infinite growth potential as the Internet has moved from desktop to laptop to mobile device to social media to wearables to everywhere.

VIDEO: THE ENORMOUS SHIFT
The advertising buying firm Magna Global, responsible for around $37 billion in marketing investments on behalf of clients like Johnson & Johnson and Coca-Cola, just announced that it has moved $200 million in ad spends away from TV ads and to Google's YouTube for online video ads.

That move in and of itself is the first of many that are coming. Web banner ads will be dead. TV ad prices will go down as technologies move away from the linear television and toward streaming, DVRs and social media.

Facebook Inc., Alphabet Inc. and Twitter Inc. see the $200 million swing to linear TV as an entree into the $200 billion linear television market.

Alphabet's YouTube on mobile alone now reaches more 18 to 34 and 18 to 49 year olds in the U.S. than any TV network, broadcast or cable. Facebook Inc. recently revealed that it gets 10 billion video views.

As for Twitter Inc., the company reported that 82% of its users watch video content on the platform and 90% of those came from mobile. Further, since August 12th, 2015, Twitter's live online video app Periscope has nearly tripled.

But that's not the news and this isn't only about online video.

WHY IT'S SO BIG
The 133M million households in the US with a cable TV subscription has turned into an advertising mountain. This image is from our friends at Statista: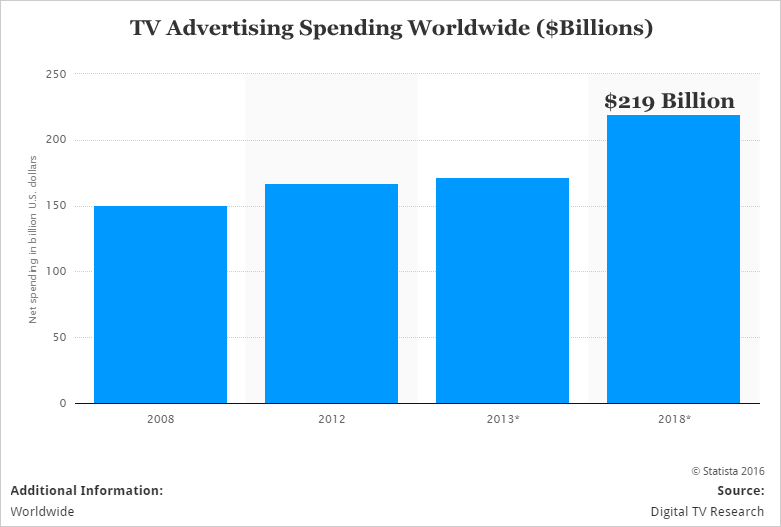 While online video ads are pegged at $10 billion for 2016, TV advertising will hit $200 billion. But the cable companies don't have the power -- not even close. Check out this visual:




Cord cutting will rise 50%. And, that is our foray into Apple (NASDAQ:AAPL) -- the company will not be out done. It has its sights set high with the Apple TV and original content as well as an ecosystem that controls all other video sources in one device: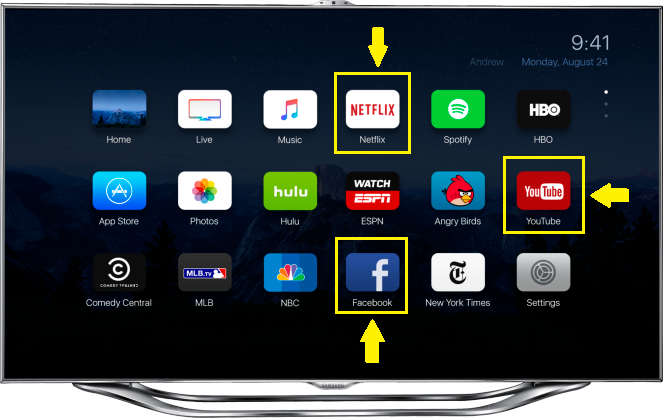 We break news every day. Discover the Undiscovered.
Get Our (Free) News Alerts Once a Day.

WHO WINS?
Twitter sees all of this and the innovation it's bringing surrounding video is exactly where it should be. Banner ads will die, online video will take that media, it will take linear TV, it will take everything, and the properties that have the most people using online video will get the most ad dollars. The biggest winner will be the one that has the greatest engagement with that video. After all, advertisers want their brands recognized and in front of our faces in the most timely and appropriate ways possible to drive ROI from those ads.

Facebook Instagram is a monster in addition to Facebook proper. Snapchat is enormous, Alphabet Inc. is a giant, and Amazon.com is going to try to do the same. But Twitter owns real-time communiques, at least for now.

When the U.S. presidential debates begin, no matter what venue holds the broadcast, the discussion will happen on Twitter. That engaged audience is worth more than a social friend follow or semi-voyeurism.

Twitter is innovating and shareholders hope that CEO Jack Dorsey and COO Adam Bain are going to deliver the goods. As of right now, it appears they are. I side with them.

WHY THIS MATTERS
This is just the surface analysis. It turns out there is one company, regardless of which social media becomes the go to spot, that will have the greatest gains from the online video revolution. To actually find the 'next Apple' or 'next FANG stock' we have to get ahead of the curve. This is what CML Pro does. Our research sits side-by-side with Goldman Sachs, Morgan Stanley and the rest on professional terminals, but we are the anti-institution and break the information monopoly that the top .1% have.

Each company in our 'Top Picks' is the single winner in an exploding thematic shift like artificial intelligence, Internet of Things, drones, biotech and more. In fact, here are just two of the trends that will radically affect the future that we are ahead of: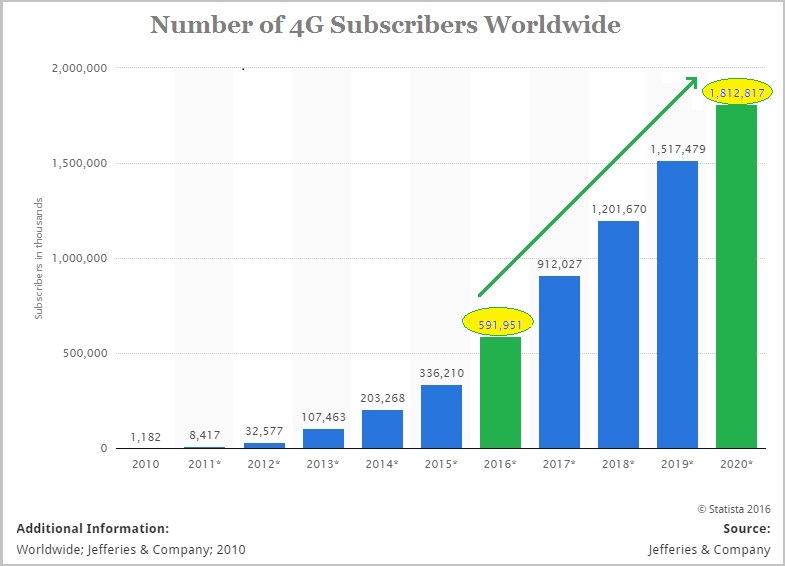 That chart plots the growth in 4G usage worldwide and how it will grow from 330 million people today to nearly 2 billion in five years. This is the lifeblood fueling every IoT and mobile device on the planet and CML Pro has named the single winner that will power this transformation. Then there's cyber security: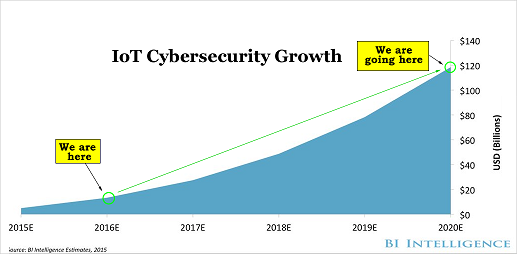 There's just no stopping the growth in the need for cyber security and we are right at the beginning. CML Pro has named the single best cyber security stock to benefit from this theme.

These are just two of the themes we have identified and this is just one of the fantastic reports CML Pro members get along with all the visual tools, the precious few thematic top picks for 2016, research dossiers and alerts. For a limited time we are offering CML Pro at a 90% discount for $10/mo. with a lifetime guaranteed rate. Join Us: Get the most advanced premium research delivered to your inbox along with access to visual tools and data that until now has only been made available to the top 1%.

Thanks for reading, friends.

Please read the legal disclaimers below and as always, remember, we are not making a recommendation or soliciting a sale or purchase of any security ever. We are not licensed to do so, and we wouldn't do it even if we were. We're sharing opinions, and provide you the power to be knowledgeable to make your own decisions.

Legal
The information contained on this site is provided for general informational purposes, as a convenience to the readers. The materials are not a substitute for obtaining professional advice from a qualified person, firm or corporation.
Consult the appropriate professional advisor for more complete and current information. Capital Market Laboratories ("The Company") does not engage in rendering any legal or professional services by placing these general informational materials on this website.
The Company specifically disclaims any liability, whether based in contract, tort, strict liability or otherwise, for any direct, indirect, incidental, consequential, or special damages arising out of or in any way connected with access to or use of the site, even if we have been advised of the possibility of such damages, including liability in connection with mistakes or omissions in, or delays in transmission of, information to or from the user, interruptions in telecommunications connections to the site or viruses.
The Company makes no representations or warranties about the accuracy or completeness of the information contained on this website. Any links provided to other server sites are offered as a matter of convenience and in no way are meant to imply that The Company endorses, sponsors, promotes or is affiliated with the owners of or participants in those sites, or endorse any information contained on those sites, unless expressly stated.