Twitter's Innovation Stays on Fire: Steps into Virtual Reality
Twitter and Virtual Reality
Preface

Breaking news has revealed that Twitter Inc. (NYSE:TWTR) has stepped into Virtual Reality, a field that Microsoft Corporation (NASDAQ:MSFT) is quickly turning into a future profit center and a technology that Apple Inc. (NASDAQ:AAPL) has quietly poured resources into.

We just recently penned an article which detailed the rather radical innovation Twitter has pushed forward of late. In fact, in just the month of June, Twitter has unveiled what feels like a year's worth of innovation and the stock market has not lost sight of it, pushing TWTR shares more than 15% higher in the last month as Facebook, Alphabet, Microsoft, Apple and Amazon have all fallen. But now, there's yet more breaking news.

VIRTUAL REALITY
Virtual reality is the next massive step forward for mankind. It's not about technology, it's about transportation and communications. It is the single largest disruption mankind has ever seen, and when it's fully rolled out, it will be the first technology whose customer base is all of humanity.

Having said all of that, Twitter Inc. (NYSE:TWTR) was rather quiet about the subject which was odd given that it sits in the heart of Silicon Valley. Apple Inc. (NASDAQ:AAPL) has made aggressive moves in virtual reality, at one point making two acquisitions within a week and hiring one of the world's foremost experts in the field.

Facebook's Oculus is probably the best known virtual reality headset and ecosystem, famously purchased by Mark Zuckerberg for $2 billion. Microsoft Corporation (NASDAQ:MSFT) HoloLens, together with the new operating system from Microsoft, is trying to do for virtual reality what Windows did for personal computers -- make it utterly ubiquitous.



"

Microsoft has created its Windows Holographic platform with an eye to turning it into the standard operating system for virtual reality, like it did with Windows when personal computers first hit the market.

"

Source: CML Pro


Alphabet is equally as aggressive, going the other way from Microsoft.



"

Google's approach focuses on reaching the widest number of people instead of creating the best, most immersive VR experience.

A smartphone-based headset might not blow as many minds, but it can help speed up VR's adoption.

"

Source: CNN Money


But now it's Twitter's turn.

TWITTER INC.
On June 21st, Twitter acquired Magic Pony Technology, a firm which specializes in deep learning that helps enhance images and focused on virtual reality. But on June 28th we got yet bigger news.

Twitter has hired an ex Apple Inc. executive, Alessandro Sabatelli, as the Director of virtual reality and augmented reality. All of this surrounds an apparent focus by Twitter to power its Cortex platform which has the stated goal of "developing state-of-the-art machine learning capabilities to refine and transform [Twitter's] products."

Cortex has been moving into the realm of video -- which is the future of all social media and online advertising. The magic Pony acquisition could surround video compression, which is a critical part of streaming video, especially live streaming video to mobile users.

However the details flesh out, Twitter's innovation continues to come out at breakneck speed and the company finally has direction under returning CEO Jack Dorsey. A move into virtual reality is a competition with Microsoft, Apple and the rest of the tech giants. But there's more.

WHY THIS MATTERS
We listed a number of tech giants above, all acquiring companies, producing software and hardware, innovating as quickly as they can. But all of them, every single one, is totally and utterly dependent on the back bone of virtual reality -- and that is computing speed.

Virtual reality is now "here again" for one very simple reason. One technology company has finally broken the barrier in providing the enormous computing power to make all of these grand statements a reality. This is the opportunity so many investors say they welcome -- say they search for. The opportunity to find the "Next Apple," or the "next Google."

This is what we do at CML. Our research sits side-by-side with Goldman Sachs, Morgan Stanley and the rest on professional terminals, but we are the anti-institution. Our purpose is to break the information monopoly held by the top .1%.

Each company in our 'Top Picks' is the single winner in an exploding thematic shift like virtual reality, artificial intelligence, Internet of Things, drones, biotech and more. Here is Virtual Reality: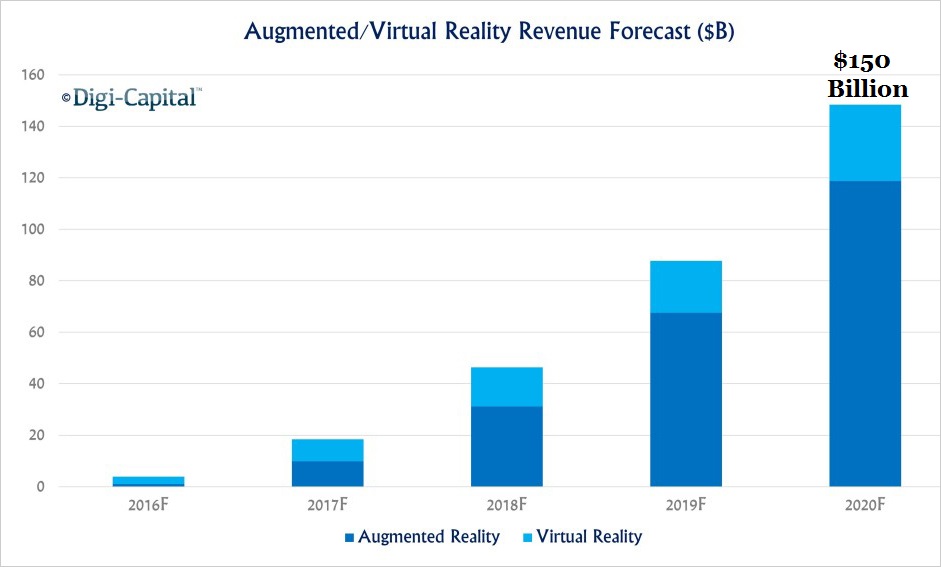 This is how words like "disruptive" or "revolutionary" came to be a part of the social vernacular. They're over used words now, but at one point they were true to their literal meaning.

This is just one of the dozen themes we have identified and this is just one of the fantastic reports CML Pro members get along with all the visual tools, the precious few thematic top picks for 2016, research dossiers and alerts. For a limited time we are offering CML Pro at a 90% discount for $10/mo. with a lifetime guaranteed rate. Join Us: Get the most advanced premium research delivered to your inbox along with access to visual tools and data that until now has only been made available to the top 1%.

The author is long shares of Twitter and Apple.