Twitter's Innovation is Suffocating Its Rivals
Twitter Inc. (NYSE:TWTR) Innovation
Preface

It seems impossibly odd to say given Facebook's dominance, but Twitter Inc. (NYSE:TWTR) innovation is suffocating its rivals, and its doing it very quickly.


On July 8th we published the dossier "Twitter Stakes a Claim to Massive Sports Market." In that article we noted that Twitter had, for all intents and purposes, had its seminal moment -- the singular advantage it has in a competitive landscape otherwise dominated by rivals Facebook and Google. Twitter had finally declared a home and it was quite large and rivals can't seem to touch it. Today we have learned that Twitter is staking claim to yet another property -- financial news and its partner gives Twitter the imprimatur in finance as golden as the imprimatur that the NFL did in the sports world. Yet again, Twitter's rivals have been knocked on their heels.

BREAKING
While the wide ranging news covering Twitter Inc. (NYSE:TWTR) staking a claim to sports and finally beating rivals to a market at large was the impetus for our prior article, just this week Twitter Inc. (NYSE:TWTR) announced a streaming television deal with CBS to cover politics. CNBC reported that "Twitter has sealed a deal to host a live video stream of CBS News' 2016 Republican and Democratic National Convention coverage."



"

The social network will also be

streaming the financial network's markets coverage throughout the day.

"


The deal builds on previous partnerships from CBS' debate coverage over the past year. It comes as Twitter has upped its bets on live event videos, agreeing to stream Thursday night NFL games this fall.

While Facebook sponsored many of the primary debates, the conversation was on Twitter. Now, the whole thing will be on Twitter. But today, we get yet more.

Twitter has signed a deal with Bloomberg Media according to Fortune. Here's how that reads (emphasis added):



"

The two companies said Tuesday that they have partnered to live-stream several Bloomberg TV programs on Twitter [].

The social network will also be

streaming the financial network's markets coverage throughout the day.

"

Source: Fortune


That article goes on to read that unlike some of the other recent streaming deals, this one has an explicit advertising component to it: "Brands will be able to buy pre-roll ads before clips (provided they aren't live) using Twitter's Amplify platform, and there will also be the potential for in-stream ads. The two companies will share the revenue."

But this news must be put into context of the rest of innovation Twitter Inc. (NYSE:TWTR) has been exposing in the recent month, and it's simply breathtaking.

PROGRESS
The innovation from Twitter Inc. (NYSE:TWTR) has flipped upside down, going from slower than imaginable to faster than imaginable. With sports, Twitter staked a claim to the massive sports market and it has beaten rivals Facebook Inc. (NASDAQ:FB) and Alphabet Inc. (NASDAQ:GOOGL).

The sports narrative began when Twitter Inc. (NYSE:TWTR) announced its deal with the NFL a few months ago -- it's first to carry live streaming sports. Reports leaked that Twitter had in fact won the sports business with a lower bid than rivals at $10 million and that Twitter has already sold about $50 million in ads surrounding the streaming games.

Then, Recode broke the story that Twitter was now speaking with the NBA, MLS and the family of Turner Networks to acquire rights to yet more live sports streaming.



"

[Twitter] is in talks with the NBA, Major League Soccer and cable network Turner about acquiring digital streaming rights for content related to live sports and events, according to several sources familiar with the discussions.

"

Source: Recode


TWITTER IS REAL TIME
The few bulls that remained in the Twitter Inc. (NYSE:TWTR) camp reminded everyone that no matter how bad the bearish narrative seemed, Twitter was still the home to real time communiques. The NFL deal was a part of that circumstantial evidence. Remember, upon winning the rights to the NFL games we learned that the NFL felt that Facebook undervalued content rights and had a poor monetization model (CNBC). In other words, the NFL was the first large scale organization that stood up and said out loud, "Twitter is better at this real time thing."

Yet more confirming evidence came for recode surrounding the expanded sports deals. But real time isn't just sports. As I personally said in this year's Twitter shareholder meeting to CEO and co-founder Jack Dorsey, finance is a real time event as well and there was no reason for Twitter users to have to leave the app to find stock quotes.

Of course, Jack knew that, and he and COO Adam Bain have executed with fantastical accuracy, claiming the deal with finance's giant, Bloomberg.

TWITTER: THERE'S EVEN MORE
Beyond the world of sports, Twitter's innovation has been massive.

From Twitter Carousel, Twitter Engage and Twitter Insiders, to Twitter's new location feeds, new video access, extended video play times, Twitter owned Periscope's rapid move toward advertising friendly tools, and of course the mothership of them all -- Twitter selling advertisements to 500 million more users that are logged out, in addition to its 310 million monthly average logged in users, the innovation in just the last month as been breathtaking.

TWITTER: IT'S THE GIFT THAT KEEPS GIVING
Twitter is the leader in real time communiques, no matter how hard Facebook pushes with Facebook Live, or Google pushes with YouTube, or Snapchat pushes with, well, whatever Snapchat pushes with. Twitter will dominate the sports industry, the political sphere, financial news and content, and a lot more. If it's real time, it's going to be Twitter that is the vessel for the communiques and that means whatever problems the company has had in the past, if the company can execute, it's future is very bright.

ANOTHER REAL TIME EVENT
If sports, politics and finance don't quite get your fancy, there is another real time (ish) event. It's the premiere of a TV show. It turns out that Twitter is now beingused for that as well. Mashable reported this:



"

The much-anticipated Season 2 premiere of Mr. Robot made a surprise appearance on Sunday in the most unlikely place: Twitter.

With pretty much no warning at all, the video appeared on the show's official Twitter page Sunday evening. And this isn't a short preview or outtake, this is the entire first episode.

[] this appears to be the first time an entire episode of a popular television show has been premiered exclusively on Twitter.

It's not on the show's Facebook, Instagram or YouTube feeds, only Twitter, as far as we know.

With this move, Twitter takes a huge step, via its SnappyTV product, toward solidifying its aspirations to move beyond short messaging and into the realm of mainstream commercial video events.

"

Source: Mashable


Apparently all of TV is now in play for Twitter as well.

The author is long shares of Twitter.

WHY THIS MATTERS
Twitter has come to life and Jack Dorsey is pretty clearly the force behind it. At CML we identify the revolutionary thematic transformations that are coming and then the companies that will benefit most from them to find the "next Apple" or the "next Google." Twitter is one of those precious few companies. Our research sits side-by-side with Goldman Sachs, Morgan Stanley and the rest on professional terminals, but we are the anti-institution. Our purpose is to break the information monopoly held by the top .1%.

Each company in our 'Top Picks' is the single winner in an exploding thematic shift like artificial intelligence, Internet of Things, drones, biotech and more. In fact, here are just two of the trends that will radically affect the future that we are ahead of: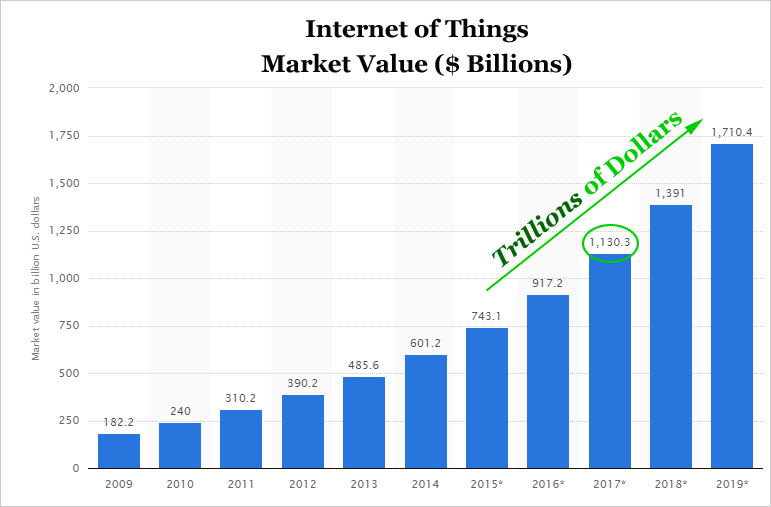 The Internet of Things (IoT) market will be measured in trillions of dollars as of next year. CML Pro has named the top two companies that will benefit. Then there's cyber security: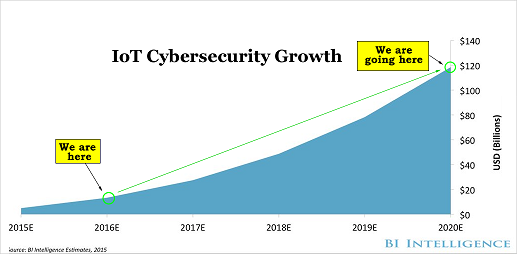 Market correction or not, recession or not, the growth in this area is a near certainty, even if projections come down, this is happening. CML Pro has named the single best cyber security stock to benefit from this theme.

These are just two of the themes we have identified and this is just one of the fantastic reports CML Pro members get along with all the visual tools, the precious few thematic top picks for 2016, research dossiers and alerts. For a limited time we are offering CML Pro at a 90% discount for $10/mo. with a lifetime guaranteed rate. Join Us: Get the most advanced premium research delivered to your inbox along with access to visual tools and data that until now has only been made available to the top 1%.