Twitter Inc (NYSE:TWTR) is Becoming the New Television
Twitter Inc. (NYSE:TWTR) Partnership
BREAKING
According to report published by the Pac-12 Networks PR, Twitter Inc. (NYSE:TWTR) has entered into a partnership with the collegiate division to stream live events on Twitter.
STORY
In just the last few months Twitter has announced so many new content deals with television rights it feels almost impossible to recount them all. The first and most headline grabbing was the Twitter Inc. partnership with The National Football League to live stream 10 of the league's Thursday night national television games on the Twitter platform. Reports from the NFL and CNBC noted that Twitter Inc (NYSE:TWTR) paid just $10 million for the deal, bidding lower than competitors and beating out Facebook because the league felt that Twitter provided a better outlet for its games outside of linear television.
More rumors surfaced that Twitter has already sold $50 million in advertisements around the deal, making it ROI positive almost instantly, aside from the rather large exposure.
Then, just a few weeks ago recode announced that Twitter was far down the path of a partnership with Major League baseball and Major League Soccer, along with Turner Networks. All of these partnerships surrounded live sports streaming side by side with television broadcasts.
Then, today we received the news from the Pac-12. Pac-12 Networks President Lydia Murphy-Stephans was quoted on the press release:
"
The Pac-12 Networks' collaboration with Twitter reflects our ongoing commitment to increasing exposure for Pac-12 universities and their live, school-produced events. By expanding our digital footprint, Pac-12 Plus also allows us to connect more fans with more, live Pac-12 sports content through a platform they use every day.
"
Source: Pac-12 Networks PR
CONTEXT
When Twitter Inc (NYSE:TWTR) secured the NFL deal, Twitter's CFO Anthony Noto remarked that the company would be looking not just at other sports franchises, but also the television networks themselves. Both have been realized in short order with the addition of MLB, MLS, the Pac-12 and the Turner networks.
If the NFL deal is a sign of the potential, then we may expect yet more announcements from Twitter surrounding partnerships with other major collegiate sport leagues surrounding live streaming. The SEC, ACC and Big 10 are just a sampling the enormous collegiate league television market.
IS TWITTER INC HITTING ESPN
Perhaps the most interesting part of this story is the backdrop. Walt Disney Co (NYSE:DIS) crown jewel, ESPN, reported another net loss in viewership recently, as the money making business has not only hit slowed growth, but is now realizing shrinkage. Walt Disney Co (NYSE:DIS) has turned ESPN into an app for mobile streaming with ESPN Go, but it appears that the allure and power of Twitter Inc is much larger. It's too early to tell, but ESPN's mountainous business could be in for a shock as Twitter Inc (NYSE:TWTR) appears to have staked a claim to the sports market.
According to a
Forbes article
penned in 2014, ESPN alone may be worth as much as $50 billion for Walt Disney Co (NYSE:DIS). For context, the market cap of Twitter Inc is just $12.6 billion.
TWITTER INC HAS MORE
The partnerships building at Twitter Inc that take linear television to live streaming go beyond sports. Just this week Twitter Inc and Bloomberg television announced a partnership.
"
The two companies said Tuesday that they have partnered to live-stream several Bloomberg TV programs on Twitter [].
The social network will also be
streaming the financial network's markets coverage throughout the day.
"
Source: Fortune
In addition, Twitter announced a partnership with CBS news to live stream the 2016 Republican and Democratic National Conventions. Further, Mashable reported that the season 2 premiere of Mr. Robot was released on Twitter, and only Twitter, for a period of time, making all of linear television, sports, politics, finance and fiction now fair game for the growing Twitter footprint.
Twitter has found its stride in what has been one of the most impressive rounds of deal making and innovation in a short period of time we have ever seen.
The author is long shares of Twitter.
WHY THIS MATTERS
Twitter has come to life and Jack Dorsey is pretty clearly the force behind it. At CML we identify the revolutionary thematic transformations that are coming and then the companies that will benefit most from them to find the "next Apple" or the "next Google." Twitter is one of those precious few companies. Our research sits side-by-side with Goldman Sachs, Morgan Stanley and the rest on professional terminals, but we are the anti-institution. Our purpose is to break the information monopoly held by the top .1%.
Each company in our 'Top Picks' is
the single winner
in an exploding thematic shift like artificial intelligence, Internet of Things, drones, biotech and more. In fact, here are just two of the trends that will radically affect the future that we are ahead of: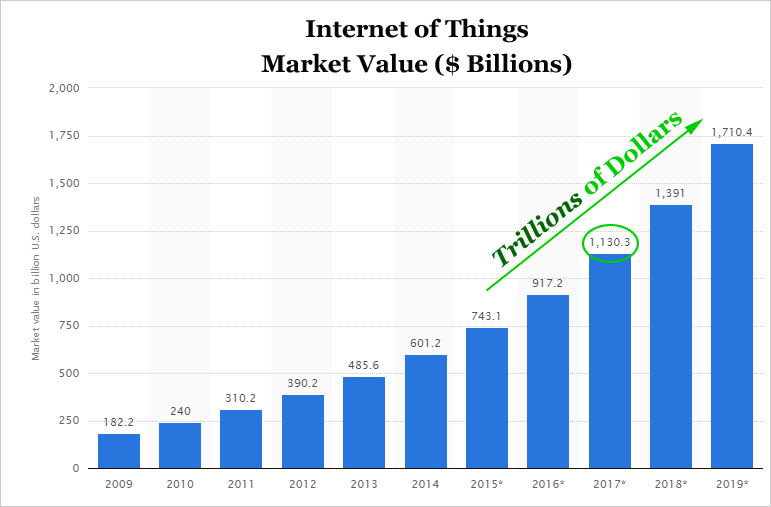 The Internet of Things (IoT) market will be measured in
trillions
of dollars as of next year. CML Pro has named the
top two companies
that will benefit. Then there's cyber security: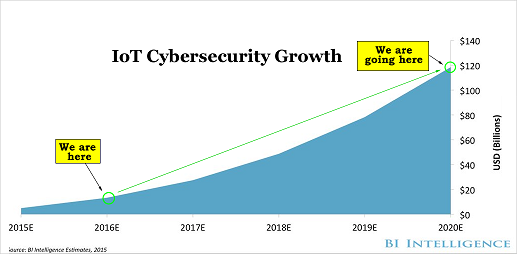 Market correction or not, recession or not, the growth in this area is a near certainty, even if projections come down, this is happening. CML Pro has named
the single best
cyber security stock to benefit from this theme.
These are just two of the themes we have identified and this is just one of the fantastic reports CML Pro members get along with all the visual tools, the precious few
thematic top picks for 2016
, research dossiers and alerts. For a limited time we are offering CML Pro at a 90% discount for $10/mo. with a lifetime guaranteed rate.
Join Us: Get the most advanced premium research delivered to your inbox along with access to visual tools and data that until now has only been made available to the top 1%.