Twitter Does Have One Advantage over Facebook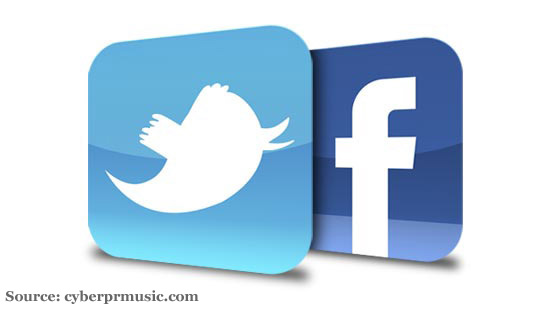 Twitter Inc. (NYSE:TWTR) Has an Advantage over Facebook Inc. (NASDAQ:FB)
Date Published:
2016-08-19

Preface
It turns out that even in its fledgling state, Twitter Inc. (NYSE:TWTR) seems to have an advantage over Facebook Inc. (NASDAQ:FB) in one critical area -- the news.

REMEMBER
This is a follow up to our prior dossier "Twitter Inc. (NYSE:TWTR) and Facebook Inc. (NASDAQ:FB) Readers Differ."

In that story we revealed results from Pew Research that showed "Twitter users are about twice as likely as Facebook users to say they follow breaking news there (59% vs. 31%). And they are more likely than Facebook users to directly follow news organizations, reporters and commentators (46% vs. 28%)."

The data went further to point out that "Twitter Inc. readers report seeing news about sports, business, international affairs and politics at a rate 400% higher than Facebook Inc. users."

But a new report surrounding Facebook Inc. gives more supporting evidence to the Pew research findings and if we look beyond the myopic view of the subject of news, we can see that Twitter Inc., with all of its recent disappointments, does in fact have a space in social media that it appears to have the advantage. Let's take a look.

STORY
A story on Investopedia written by Shoshanna Delventhal reveals some interesting facts. The basis for the data comes from a post by Similar Web.

Facebook Inc. (NASDAQ:FB) traffic to major news publishers in Q2 of 2016 is down substantially, on average, from Q1. In fact, we can list some here from that Similar Web analysis:


| | |
| --- | --- |
| Publisher | Change in FB Visits Q1 to Q2 |
| TheStreet.com | -53% |
| Vox Media | -35% |
| Thomson Reuters | -34% |
| The Washington Post | -26% |
| Bloomberg LP | -22% |

That's just a select few -- there's a sort of fine line between sharing information and blatantly copying it, so this source is listed above.

WHAT'S GOING ON?
This is not a criticism of Facebook, but it is a reminder that broadly speaking there are two businesses here. One is based on personal interactions of people we already know. Facebook has been a huge success with this business, nearing 2 billion monthly average users and on track to basically connect the world with Project Aquila.

But there's a second business, perhaps smaller, which surrounds people we generally don't initially know. This is the Twitter Inc. (NYSE:TWTR) business. It surrounds news, sports, celebrities, entertainment, politics and more. It focuses on real-time events, those where timeliness matters and we meet people based on our connection to these events. Twitter has the advantage here.

While the more interpersonal focused social media idea is gargantuan, Facebook Inc (NASDAQ:FB) cannot be all things to all people. There is anecdotal evidence that when given the opportunity to customize a news feed in Facebook proper, users tend to strip away the outside news and focus on updates from friends and family.

This is the opportunity for Twitter Inc. (NYSE:TWTR). We also note that while social media in general is not where people get the bulk of their news (yet), more than twice the percentage of Twitter users use the platform as a primary source of news when compared to Facebook Inc. users (Pew Research). This idea of news is a myopic view of a broader picture: real-time.

This is why Twitter has signed deals with every major professional sports franchise in the United States and some in the UK. This is why Twitter has partnerships with the major collegiate athletics conferences. This is why Twitter Inc. has a partnership with Bloomberg TV. This is the Twitter advantage.

Twitter has a play here in at least the reality that Facebook cannot be all things and that means "the rest," is still up for grabs.

The author has no position in Facebook Inc. (NASDAQ:FB) and is long shares of Twitter Inc (NYSE:TWTR).

WHY THIS MATTERS
Facebook, Twitter, Google, Snapchat -- all of them -- are going through a revolution. Online advertising is under assault from ad blockers and the threat is real. But one company is leading the way in the move to online video advertising -- the trend that every one of those companies listed above has named as the single fastest growing opportunity. There are more of these hidden gems. Those companies that so many investors say the seek out, say they search for -- the lesser known companies that are disrupting the world and leading the charge in the various new technologies that will shape our future. Identifying trends and companies like this this that allows us to find the 'next Apple' or the 'next Google.' This is what CML Pro does. Our research sits side-by-side with Goldman Sachs, Morgan Stanley and the rest on professional terminals, but we are the anti-institution and break the information advantage the top .1% have.

Each company in our 'Top Picks' is the single winner in an exploding thematic shift like artificial intelligence, Internet of Things, drones, biotech and more. For a limited time we are offering CML Pro at a 90% discount for $10/mo. with a lifetime guaranteed rate. Join Us: Get the most advanced premium research delivered to your inbox along with access to visual tools and data that until now has only been made available to the top 1%.