Twitter Inc. (NYSE:TWTR) Aims to End Harassment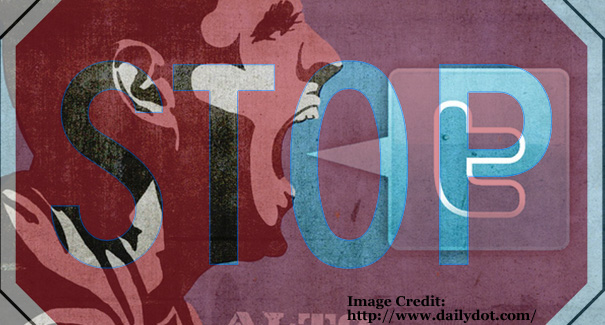 Twitter Inc. (NYSE:TWTR) Aims to End Harassment
Date Published: 2016-08-26
Preface

Twitter has announced an initiative to end harassment on the platform.

STORY
Twitter stock has been plagued by many things from slowed user growth, slowed revenue growth and a general feeling that outsiders can't quite grab onto a meaningful reason to stay on the platform. But rolled up into that mess is the ugliest of them all -- Twitter has a harassment problem.

Unlike Facebook, where users generally create a profile that is personal, as opposed to anonymous, Twitter plays a different role. Twitter users are often times anonymous, with no real distinctive information about them, sometimes even with just the generic egg profile avatar. That anonymity has created an opening for some pretty burdensome and at times awful harassment.

It's not that Facebook doesn't have harassment as well, it's that the two platforms differ on the type of interaction they focus on, and that difference has made Twitter more susceptible to poor conduct.

While Facebook generally focuses on a community of friends that we already know before we even sign up for our accounts, Twitter is a little different -- focusing on times at people we do not yet know.

Twitter's harassment problems have been famed -- high profile users in many industries have dropped their accounts, or left for some period of time due to overwhelming negativity that just makes it not worth it. While Twitter has said all the right things, its actions are seen by some as too slow, too little and maybe, too late.

A NEW INITIATIVE
But Bloomberg has reported that now Twitter has taken the bull by the horns. Here's a snippet:



"

The San Francisco-based company has been discussing how to implement the tool for about a year as it seeks to stem abuse on the site, said the people, who asked not to be identified because the initiative isn't public. By using keywords, users could block swear words or racial slurs, for example, to screen out offenders.

The company has spent the past few months consulting with an outside council of anti-harassment groups about its strategy for addressing the issue, which has become one of Chief Executive Officer Jack Dorsey's top priorities.

"

Source: Bloomberg


The hope here is that the filtering tool will allow the harassed to quickly react to a tumbling onslaught by blocking keywords, hashtags, or whatever, to stop the snowball before it begins, as opposed to blocking accounts in reaction.

The author is long Twitter (NASDAQ:TWTR) shares and has no position in Facebook .
WHY THIS MATTERS
There's so much going on with Twitter, Apple, Google and Facebook that it's nearly impossible to keep up with. But the real gems are the smaller companies that will power the technological revolutions that these three giants will get behind. These are the companies that win, no matter which of the big three own a market.
It's identifying trends and companies like this this that allows us to find the 'next Apple' or the 'next Google.' This is what CML Pro does. Our research sits side-by-side with Goldman Sachs, Morgan Stanley and the rest on professional terminals, but we are the anti-institution and break the information advantage the top .1% have.
Each company in our 'Top Picks' is
the single winner
in an exploding thematic shift like artificial intelligence, Internet of Things, drones, biotech and more. For a limited time we are offering CML Pro at a 90% discount for $10/mo. with a lifetime guaranteed rate.
Join Us: Get the most advanced premium research delivered to your inbox along with access to visual tools and data that until now has only been made available to the top 1%.