Twitter Inc. (NYSE:TWTR) Direct Messaging Attack on Facebook Inc. (NASDAQ:FB)
Twitter Inc. Direct Messaging
Written by Ophir Gottlieb; Date Published:
2016-09-09

Preface
Twitter Inc. (NYSE:TWTR) has upgraded its direct messaging functionality to compete directly with Facebook Inc. (NASDAQ) and its Facebook Messenger. But the move goes much further than a few new features for a little used Twitter app. First we look at the upgrade and then we look at the significance.

STORY
In a tweet sent by the official Twitter Inc. (NYSE:TWTR) account, we got this: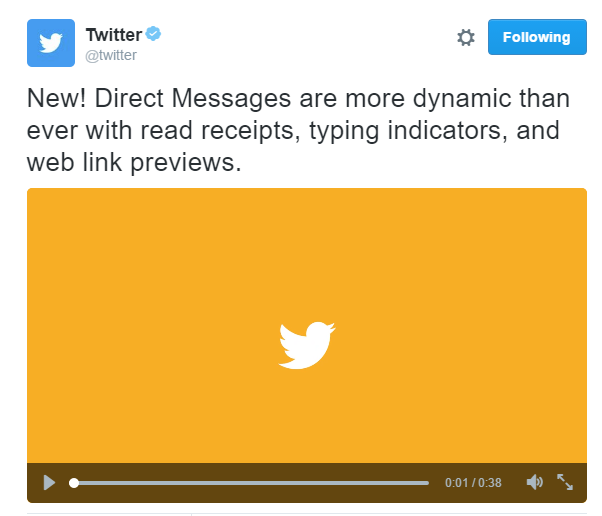 The tweet has an embedded movie which describes new functionality of the Twitter inc. direct messaging functionality. While multiple person private or direct messaging has been around for a while, it's one the many features on Twitter Inc. that few people actually knew about. Here's an image demonstrating it: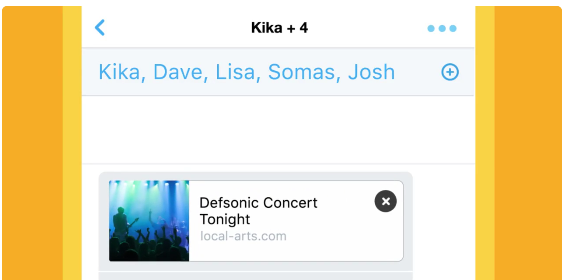 Then the movie goes further by showing the truly new features which are read notifications and real-time response notification.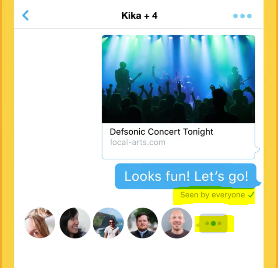 If this looks similar to Facebook Inc. (NASDAQ:FB) and its Messenger app, it should, they are now pretty much in sync. But here's why it matters.

PURPOSE
Several months ago, Twitter Inc. (NYSE:TWTR) reported that the number of direct messages grew over 60% in 2015 and yet more, the number of Tweets shared privately has grown by 200% in just the second half of last year.

While Twitter Inc. is broadly suffering from a lack of user growth, there are parts of the app that are doing just fine and direct messaging is one of them. But it goes further yet.

Direct messaging is such an important part of social media that Facebook Inc. (NASDAQ:FB) took its Messenger feature out of Facebook proper and spun it off into a stand-alone social media in and of itself. Facebook Messenger now claims a billion monthly average users.

Even more, Facebook Inc. purchased the messaging app WhatsApp, and that too has one billion monthly average users. In sum, Facebook Inc. (NASDAQ:FB) has two separate messaging entities to drive usage, engagement and, soon, advertising dollars.

The fact that Twitter Inc. (NYSE:TWTR) is seeing increases in usage surrounding its messaging feature is right in line with what Facebook has realized and a better messaging app for Twitter Inc. likely means yet higher engagement.

This is far from a throw away new feature and even further from a trivial piece of the business. With the growing live streaming video portion of twitter Inc.'s arsenal, it isn't hard to imagine the multi-person newly upgraded direct messaging app getting some serious play.

The author is long shares of Twitter Inc. (NYSE:TWTR) and has no position in Facebook Inc. (NASDAQ:FB)

WHY THIS MATTERS
Online video ads are a revolution that will change the way we consume advertising as much as the radio did in the 1920s and the television did in the 1950s. There is one small Silicon Valley company that is powering this ad format move that is already serving ads to Twitter, Facebook, Instagram and soon Snapchat. It's identifying trends and companies like this that allows us to find the 'next Apple' or the 'next Google.' This is what CML Pro does. Our research sits side-by-side with Goldman Sachs, Morgan Stanley and the rest on professional terminals, but we are the anti-institution and break the information advantage the top .1% have.

This is just this is just one of the fantastic reports CML Pro members get along our precious few thematic top picks for 2016, research dossiers and alerts. For a limited time we are offering CML Pro at a 90% discount for $10/mo. with a lifetime guaranteed rate. Join Us: Get the most advanced premium research delivered to your inbox along with access to visual tools and data that until now has only been made available to the top 1%.