Investing in upside in Veeva Systems Inc(NYSE:VEEV) with options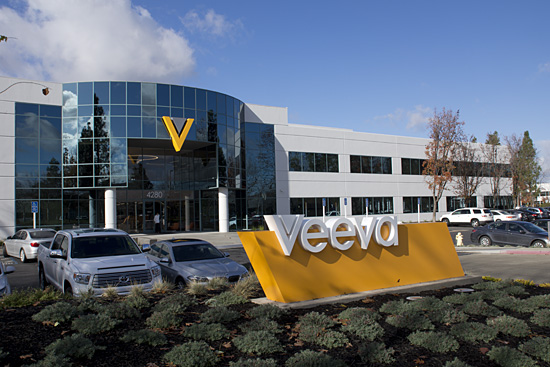 Date Published:
2017-03-28

Written by Ophir Gottlieb

LEDE
It's the magic and frustration of the option market -- choosing an option strategy, even if we have direction right, can mean the difference between a massive win and a waste of time.

Preface
Veeva Systems Inc is the new tech marvel that is dominating the cloud services space for companies with highly sensitive data -- namely biotech and pharma. Here is the two-year stock chart:





But, what we're going to look at is a glaring example of how the top 0.1% have been dissecting retail traders for decades. It's objective data - this is how option professionals find the edge they require to keep going.

OPTIONS
If a stock rises, a reasonable instinct is to test buying call options. If we did that for Veeva every week over the last-two years, these were the aggregate results: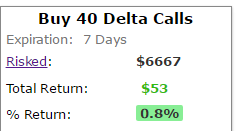 It seems almost impossible, but buying weekly calls has done nothing while taking a lot of risk. The next reasonable approach would be to test call spreads, and that's what we show below: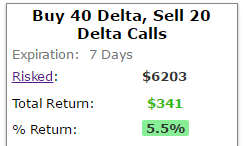 The return remains miniscule for a stock that has risen so abruptly. This is where mastering trade analysis comes in. We can next check a slightly different approach -- a strategy that profits if the stock "doesn't go down a lot." It's actually less bullish than a long call or call spread.

Here are those results if done weekly over the last two-years: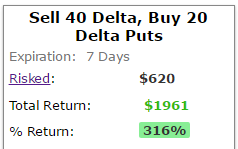 Suddenly we see a 316% return. The strategy return so outperforms the other two common bullish approaches for several reasons, but the real key here is just access to this information. We kid you not, it was this easy -- tapping buttons: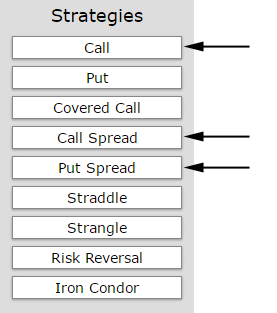 Just tap a strategy and see the results.

We told you it might feel uncomfortable -- the fact that some people have access to this information and others don't.

CONSISTENT
Skepticism is natural -- trading isn't a game and that means we have to prove to ourselves that this isn't luck or happen stance.

What we need to do now is look at this short put spread over various time periods. We see that it has worked over the last two-years, now let's look at the last year: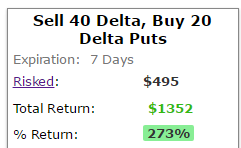 We see a 273% return over the last year.

It's not a magic bullet -- it's just easy access to objective data.

WHAT JUST HAPPENED
We don't mean to make you feel uncomfortable, but this is it -- the difference between the professionals and the amateurs. This is how people profit from the option market - it's preparation, not luck.

To see how to do this for any stock or ETF and for any strategy, with just the click of a few buttons, we welcome you to watch this 4-minute demonstration video:
Tap Here to See the Tools at Work

Thanks for reading.

Risk Disclosure
You should read the Characteristics and Risks of Standardized Options.

Past performance is not an indication of future results.

Trading futures and options involves the risk of loss. Please consider carefully whether futures or options are appropriate to your financial situation. Only risk capital should be used when trading futures or options. Investors could lose more than their initial investment.

Past results are not necessarily indicative of future results. The risk of loss in trading can be substantial, carefully consider the inherent risks of such an investment in light of your financial condition.