ROKU, FB, Facebook, streaming, hours, users
Roku Aims To Be The Facebook Of TV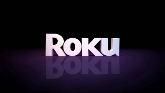 Wall Street Doesn't Get it -- Roku Aims to be the Facebook of TV, and It's Working
Date Published:
2018-08-09

Written by: Ophir Gottlieb

This is a snippet from the original CML Pro dossier published on 08-09-2018.

LEDE
Spotlight Top Pick Roku (NASDAQ:ROKU) beat earnings, turned a surprise profit, beat guidance, and rose sharply on the news.

But the company's direction is becoming clear - it wants to be the Facebook of TV, and it's working.


STORY
ROKU is building a business based on users and if we measured them as a cable provider, as of right now, they would be the third largest cable provider in the country behind just Comcast and AT&T - that's how many people and how much content they serve, already.

And, ROKU's third place of 22 million users is only barley topped by AT&T and its 25.4 million subscribers and Comcast's 22.3 million subscribers.

By our estimation, ROKU will be larger than Comcast with respect to users before the current quarter comes to an end.

Further, the number of accounts for ROKU rose 46% while Comcast and AT&T are essentially flat or shrinking. All of this is driven by the large secular shift by consumers to streaming video and away from linear TV.

Check out this video consumption pattern forecast: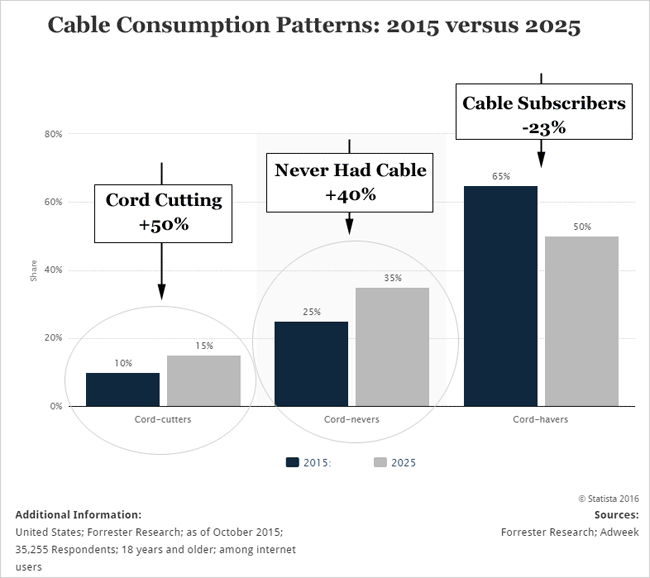 And then straight to SVOD revenue forecasts.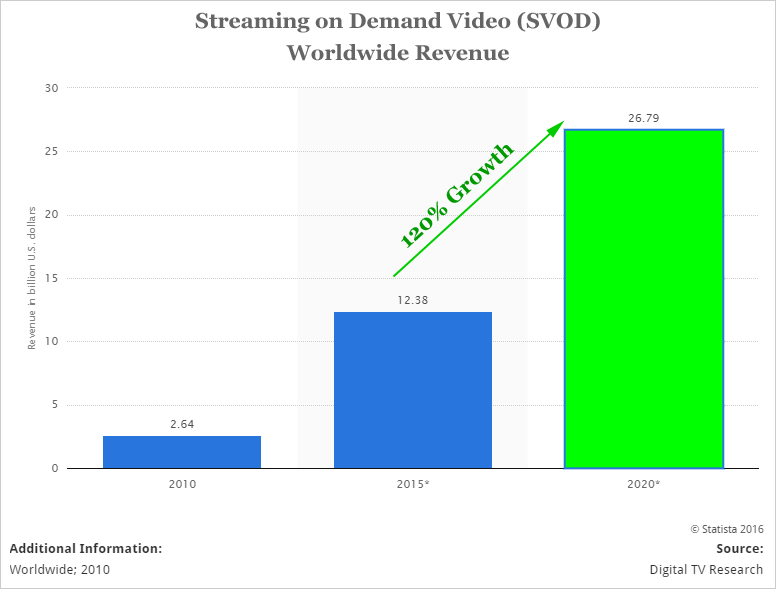 The penetration rate of streaming video is growing in the United States, but is still below 25%: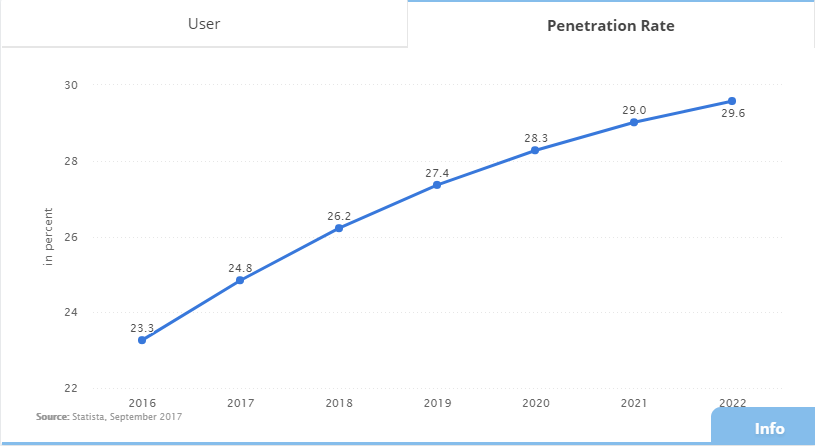 The various SVOD content providers are in a war - to buy content, to buy users, to keep users, to differentiate. Netflix, Amazon Prime Video and Hulu are at war with each other, as they are with other over the top (OTT) video services like those coming from Apple, Google (YouTube), Disney, and many others.

That battle doesn't interest us - what we are after is the operating system, the guts, that will house all of it. And this is where Roku exists. Each of these over the top (OTT) content providers are available with Roku hardware or software.

The idea behind the business is to grow scale -- to grow active accounts, and to become the operating system of streaming TV. Yes, their goal, their future, is to be what Microsoft was to PCs and what Apple is to smartphones -- the platform, the operating system, for the booming industry that is Streaming Video on Demand (SVOD).

THE FACEBOOK OF TV
While ROKU isn't a social network, neither is Facebook -- which is to say, Facebook is an advertisement selling machine that happens to be a social network.

The value proposition to advertisers from Facebook is clear and has been clear -- they know so much about each user that the digital ads presented to people are personalized.

Only people that want to buy exactly a Ford truck, and exactly in the next month, are presented exactly an advertisement for that Ford truck on exactly the days that it is relevant in exactly the zip code that is relevant.

TV ads on the other hand are terribly inaccurate. We've all watched a show, the Superbowl, whatever, and see ads that have nothing to do with us as consumers. Perhaps it's a truck commercial for people who don't want a truck, or as bad, who just bought a truck and are out of the market for 5 years.

But ROKU has changed all of that.

With the number of hours of TV getting turned into streaming, and with the digital footprint that ROKU takes up with its 22 million active users (growing at nearly 50% year-over-year), this company has turned TV ads into Facebook ads.

But, unlike Facebook, the amount of time people spend with their TVs is measured in hours, not minutes. In fact, the company saw 5.5 billion hours of streaming, up 57%.

And, that 57% growth in streaming hours, is ahead of the 46% growth in user growth.

That turns out to be 2.8 streaming hours per active account per day during the quarter.

Based on data from 2017 we get this:

* Facebook users spend 35 minutes on average on the platform, although the United States is higher, perhaps closer to 50 minutes.

* YouTube users spend upwards of 40 minutes a day on the platform.

* ROKU saw 2.8 hours of streaming hours per active account during the quarter.

Yes - Facebook and YouTube combined have about half the total daily viewership per user as ROKU.

Of course, the hours spent on ROKU aren't exactly the same as hours spent on Facebook, or YouTube, but this company is saying out loud, with actual data, it is becoming a behemoth.

BUT HOW IS THIS LIKE FACEBOOK?
With every minute that goes by, every selection of a video to watch, every app that gets activated, every YouTube ad we skip (or watch), every Amazon Prime show we purchase, every extra app we add to our front screen -- ROKU is watching and learning.

While it isn't the same as Facebook's unthinkable depth of data on each user, the bar for ROKU is not Facebook -- it's linear TV. In that context, there is nothing close to as rich with respect to user behavior as ROKU has to offer.

And, just so the company could tie it up in a neat little bow...

MOBILE TOO?
While we we're covering the entire ecosystem, ROKU also announced with earnings that it's launching a web version (and mobile) of its own free, ad-supported movie channel.

This will be available on PCs and mobile to anyone with a ROKU account.

A web based product means more data collection, better ads, and more revenue because of it.

And, finally, let us not forget that ROKU launched wireless speaker package with voice remote in July.

BIGGER - MORE FACEBOOK
The company said that nearly half of its roughly 22 million active users have cut the cord or have never had a traditional pay TV subscription.

Stop for a moment and think about that. That means any kind of marketing that is supposed to come through TV ads simply cannot be reached through linear TV - it must go through ROKU.

The CEO went further to say that "according to Nielsen, 10% of 18 to 34-year-olds in the U.S. are only reachable on the Roku platform in the living room."

And there's more. A television advertisement, as we all have seen, is broad and can be wildly unfocused. For example, perhaps we watch TV and see an ad for a new Ford truck - what percentage of the viewing population has an interest in a truck?

The answer is, we don't know. The ad companies use Nielson ratings and demographic data and then the stations try to sell their ads to the right "type" of advertiser.

Now try this one sentence, which is true, that is, it is a fact, but it's also mind blowing:

Every advertisement on ROKU to its users is custom for that individual user.

That's right. Not only are tens of millions of people totally unreachable by traditional TV, much like millions of people are unreachable other than through Facebook, even the ones that are, if they are on ROKU, get personalized ads. That reminds me of two other companies that did this to create two of the six largest companies in the world: Google and Facebook.

And the evidence that this is working, again from the CEO (our emphasis added):



"A recent study by IPG and MAGNA concluded that ads on the Roku platform are 67% more effective per exposure at driving purchase intent compared to traditional linear TV ads."



But the narrative gets even stronger.

ROKU has its own channel - where it controls everything (as opposed to streaming hours on Netflix on ROKU). And then the company released this:

* The Roku Channel is now a Top 5 channel by active account reach.

WHAT DOES THIS MEAN?
Roku is leveraging its data and its technology to take on linear TV. The real threat is not from standard TV, but in fact from the largest content providers that are now bundled with cable providers - and exhibit 1 is AT&T.

AT&T has a huge cable business (25 million subscribers) and now it has a huge content business coming from its merger with Time Warner.

But, mega media mergers are happening - AT&T and Time Warner happened in March of 2018. Comcast and Disney are both going after Fox and Sky.

And it's this mega player duopoly, or oligopoly, that actually favors ROKU's market place.

AT&T also has a market place for ads, but Disney and Comcast won't play in that sandbox. And both of those companies are seeing subscriptions fall, while ROKU is seeing tremendous growth.

Cord cutting is happening, and while the mega mergers were designed to alleviate the pain of cable cancellations by turning the content into standalone apps - there are only so many apps consumers are going to buy - and right now it looks like Netflix, YouTube and Amazon Prime are about as much as people want.

We wouldn't count Disney out, which is in fact Disney, ESPN, Marvel, Star Wars, Pixar, and more, but eventually, after all the unbundling occurs, consumers will likely go back to... a bundle.

And then there's ROKU - where every app (YouTube included) is available. Even a standard linear cable subscription is available for streaming. And since the giants are going to want a market place, and they will likely not participate in each others', that leaves Roku - the agnostic, fast growing disruptor.

The ad buyers are going to want a simple solution, and they are going to want a place where users are growing, viewership per day is highest, and every content provider will be available.

That is called Roku. That is the bullish narrative and that is what ROKU announced with Audience Marketplace in June of this year.

EARNINGS
* Revenue: $156.8M (up 57% YoY) vs $141.5M estimates.

* Adjusted EPS: $0.00 vs -$0.15 (loss) estimates.

* Revenue Guidance: $164M - $172M vs estimates of $166M.

The CEO noted that ROKU was going to now run as a break even business, forgoing profits for growth, but also forgoing losses for business savvy.

Here are some stats, and we put the quarter prior to the one just reported in parenthesis of ease of comparison (the prior quarter, not the prior year).

* Active accounts rose 46% (47%) year over year to 22 million (20.8 million) at quarter end.

* The company saw 2.8 hours of streaming hours per active account during the quarter.

* Streaming Hours: Roku streamed 5.5 (5.1 billion) billion hours of content in the quarter, up 57% (56%) from the prior year.

* Average Revenue Per User (ARPU) rose 48% (50%) year over year to $16.60 ($15.07).

All of this led to platform revenue busting out:

* Platform revenue rose 106% year over year to $75.1 million.

Since platform and advertising revenue are much higher margin businesses than selling hardware, we then saw this:

* Gross profit rose 107% (62%) year over year to $77.8 million (63.1 million). We note it was actually up 83% excluding a $8.9M benefit to Player COGS from releasing accruals related to potential IP licensing liabilities that have not materialized.

* Platform gross profit increased 96% (106%) year over year to $90.3 million (75.1 million).


WHY THIS MATTERS
It's understanding technology that gets us an edge to find the "next Apple," or the "next Facebook." This is what CML Pro does. We are members of Thomson First Call -- our research sits side by side with Goldman Sachs, Morgan Stanley and the rest, but we are the anti-institution and break the information asymmetry.

The precious few thematic top picks for 2018, research dossiers, and alerts are available for a limited time at a 80% discount for $29/mo. Join Us: Discover the undiscovered companies that will power technology's future.

Thanks for reading, friends.

The author is long shares of ROKU at the time of this writing.

Legal
The information contained on this site is provided for general informational purposes, as a convenience to the readers. The materials are not a substitute for obtaining professional advice from a qualified person, firm or corporation. Consult the appropriate professional advisor for more complete and current information. Capital Market Laboratories ("The Company") does not engage in rendering any legal or professional services by placing these general informational materials on this website.

The Company specifically disclaims any liability, whether based in contract, tort, strict liability or otherwise, for any direct, indirect, incidental, consequential, or special damages arising out of or in any way connected with access to or use of the site, even if we have been advised of the possibility of such damages, including liability in connection with mistakes or omissions in, or delays in transmission of, information to or from the user, interruptions in telecommunications connections to the site or viruses.

The Company make no representations or warranties about the accuracy or completeness of the information contained on this website. Any links provided to other server sites are offered as a matter of convenience and in no way are meant to imply that The Company endorses, sponsors, promotes or is affiliated with the owners of or participants in those sites, or endorse any information contained on those sites, unless expressly stated.