Apple's Secret is Out: Sales are Outpacing Expectations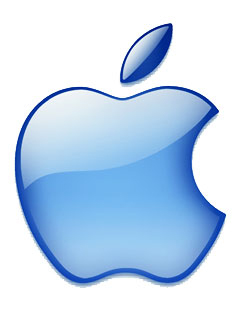 Fundamentals

PREFACE
Drexel Hamilton is famously known for monitoring Apple suppliers in Taiwan. News just came out that "Apple Suppliers Had 'Very Good' January" (Source:
WSJ
).
While the news surprised many -- there were critical elements to the report that seem to have gone totally missed and it has implications not just for Apple, but for Netflix (NFLX), Amazon (AMZN), Google (GOOG) and even Facebook (FB). We'll detail each company's risk, below.
REPORT
Brian White of Drexel Hamilton revealed (emphasis added):
[the company's "Apple Monitor" supplier group] posted its strongest January since 2008, with sales for a group of Apple suppliers coming in flat from December—beating the average decline of 11% in January over the past decade.
It turns out that the supplier monitor group is showing an up tick in sales in January as opposed to the standard seasonal down tick. Here's what's
really
going on.
WHAT'S HAPPENING
First, we must note that the pick up in supplier activity is in part due to the decline in the prior months ahead of Apple's forecast that sales would be down next quarter. So there is a little bit of a whip-saw effect here -- let's not be blinded with rose colored glasses. But there's a lot more going on.
This improvement in Apple's supply chain comes just ahead of the company's new product launches in March which will likely include the second version of the Apple Watch, and certainly new iPhones.
We break news every day. Discover the Undiscovered.
Get Our (Free) News Alerts Once a Day.
APPLE WATCH
The skeptics who tell us Apple growth is gone will have difficulty explaining this:
It took Apple 74 days to sell one million iPhones.
It took 28 days to sell one million iPads.
The data points to one million Apple Watches sold in the first day.
Moreover, the Apple Watch's first Christmas season, it
outperformed
the iPhone's first Christmas. Here's the market for wearables as forecasted by Statista: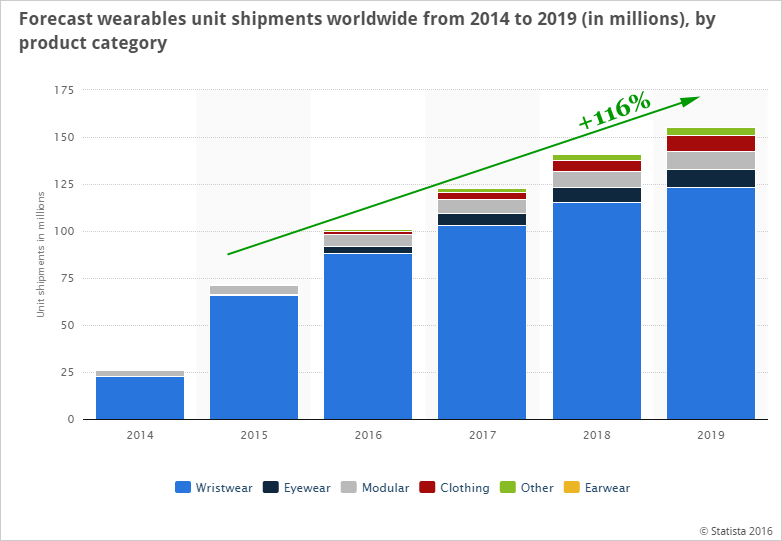 That bright blue color dominating the bar chart -- those are watches.
It's easy to forget that in fact, Apple's first version of products don't actually sell that well when compared to the next iterations. Rumors have it that the new Apple Watch will be vastly improved -- which is Apple's recipe with its new products. But there's one huge change that analysts seem to be missing, but
the consumer is not
.
BIG CHANGE
Apple is adding Wi-Fi capabilities so that users will have connectivity when they're not near their smartphone. Further, though there has been no conformation yet, it appears the Watch will have a FaceTime camera. That means people can speak with other Watch or iPhone users
without their phones
.
In English, as Apple Watch becomes a stand alone product, sales will likely spike and that appears to be exactly what suppliers are preparing for.
APPLE TV: CABLE, NETFIX AND AMAZON
Apple TV is selling extremely well. Not only did the company recently announce its own original content, but it has its sites set on becoming one of the largest 'cable bundlers' in the world.
On the latest earnings call, Tim Cook said:
"We had our best quarter by far for Apple TV sales, and the number of apps developed for Apple TV is growing rapidly."
Apple TV owners will soon hand select their cable packages with options like ESPN, Showtime, HBO GO and, yes, Netflix. That means Netflix would turn into an 'app' as opposed to a destination. It also means Amazon Prime's streaming service could quickly become less relevant.
iPHONE
The iPhone 7 is coming and demand appears to be extremely high. Let's first take one step back and look at the forecasted smartphone market through 2019:
We're looking at a rise from 1.8 billion units to 2.6 billion units within four years. That's 44% growth, hardly a dead market. Canaccord research came out with a report on February 12th and wrote:
The upcoming iPhone 7 is expected to see strong demand and brush away near term concerns.
Source:
Bidness
Further, a Merrill Lynch survey suggests there is high intent among consumers to buy the iPhone 7. The smartphone is said to have significant innovation and creativity, compared to the iPhone 6 and 6 Plus (
Bidness
).
Yes, iPhone sales growth, which was doomed to failure, now just one month out from the holiday season, appears to be building yet again and that's why suppliers are getting larger orders.
But there's more for the iPhone. A lot more.
INDIA
We've also just learned that the way has been cleared for Apple to start opening its first retail stores in India. We actually have an entire CML Pro research dossier dedicated to it:
Apple's Secret: The Hidden Handshake with India Is Enormous
.
Here's the quick recap. First a chart of smartphone shipments by region out to 2019. Focus on the orange rectangles, which represent India.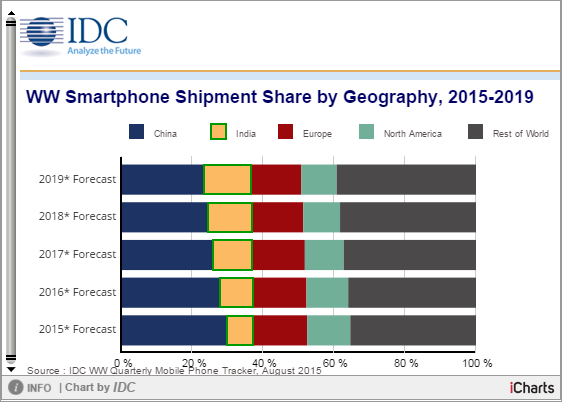 India's share of the smartphone market will increase a staggering 26% next year to to 9.6% of the total global share. Forecasts call for
140 million smartphones
to be sold in India next year, alone.
And get this, Apple has a tiny market share in India. Here's the pie chart: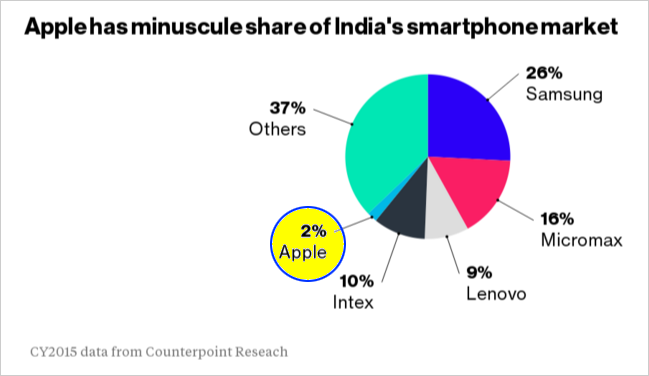 When Apple gets preferential treatment to access 140 million smartphone buyers, that market share could rise
ten-fold
. To fully understand why Apple will suddenly have access to this market, we need to dive into the CML Pro research dossier -- but the rules have been bent for Apple by
India's own Prime Minister
, and that means absolutely enormous opportunity.
FACEBOOK
Another critical point here: India is Facebook's (FB) second largest market and if the iPhone becomes the smartphone of choice, as it has everywhere else in the world, Facebook will face a stringent challenge from Apple as it soon unveils its own new social media network and ad blocking to outside apps.
In its latest earnings call, Mark Zuckerberg explicitly noted the risk of ad blocker apps to the Facebook business.
iPHONE 5SE
Naysayers will stop at the headline that iPhone's are too expensive for the less well-off Indian buyer. Of course, one layer below the headline and we get this:
The iPhone 5se is going to be announced in Apple's March event -- it's a smaller version of the iPhone that is less expensive but technologically still a powerhouse. It's this phone that will capture India -- something no one was prepared for.
WHY THIS MATTERS
If any of this information feels like a surprise, in many ways it is.
140 million smartphone users in India and growing. Apple with 2% market share and suddenly Apple gets preferential treatment by the Prime Minister. The Apple Watch is selling better than the first iPhone. Apple just filed a patent for a new
social media
to compete with both Facebook and Uber. This is just a taste of the information the top 1% have and CML Pro has broken all of that news.
CML Pro research sits side-by-side with research from Goldman Sachs, Morgan Stanley and Merrill Lynch on professional terminals and while institutional research costs tens of thousands of dollars a year, CML Pro was created for the anti-institution. We invite our retail family to all the data, all the visualizations and all the research for just $10 a month.
Thematic investing is the key, in fact, here are just two of the trends that will radically affect the future that we are ahead of: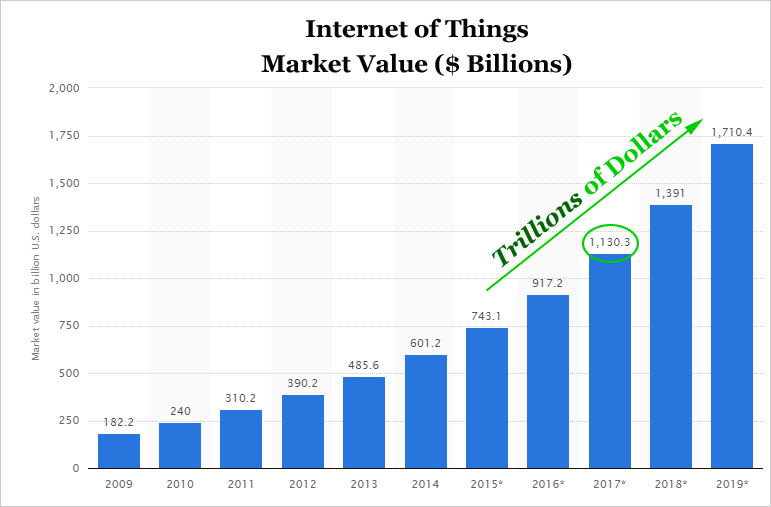 The Internet of Things (IoT) market will be measured in
trillions
of dollars as of next year. CML Pro has named the top two companies that will benefit. Both of these firms are geared up for bigger Apple sales as well, but are insulated within a broader transformational shift in the world.
Then there's cybersecurity.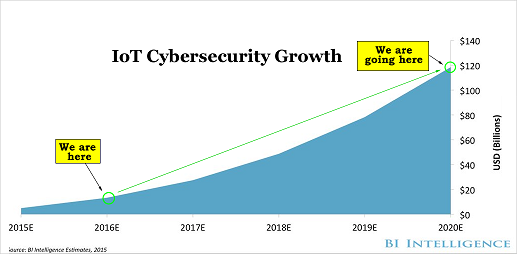 Market correction or not, recession or not, the growth in this area is a near certainty, even if projections come down, this is happening. CML Pro has named the single best cybersecurity stock to benefit from this theme.
These are just two of the themes we have identified and this is just one of the fantastic reports CML Pro members get along with all the visual tools, the precious few
thematic top picks for 2016
, research dossiers and alerts. For a limited time we are offering CML Pro at a 90% discount for $10/mo. with a lifetime guaranteed rate.
Join Us: Get the most advanced premium research delivered to your inbox along with access to visual tools and data that until now has only been made available to the top 1%.
Thanks for reading, friends.