Apple, Google, Tesla Battle for $270 Billion Market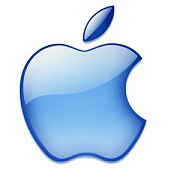 Written by Ophir Gottlieb and Jason Hitchings
A lot of the information we're about to cover might feel like a surprise. In many ways it is. That's because our purpose is to provide institutional research to all investors and break the information monopoly held by the top .1%.
A TITANIC SHIFT
It's begun. An immense shift. A fundamental change. It will impact everything: our economy, our environment, our security.
We grow so accustomed to the negative influx all around us, when something this massive changes for the good, we almost forget to stop and realize what's begun. What's begun is something huge. The change is one of the revolutionary themes, one of the fundamental shifts signaling the arrival of a radically different economy.
"By 2020 [this market] will awaken to a period of critical acceptance."
International Business Times
Apple (AAPL), Google (GOOGL), Tesla (TSLA), Ford (F), Nissan (NSANY) and many, many others see the coming change too. Each is racing to control the future of not only transportation, but of a critical blend of enabling technologies that will radically change the world around us. What's more, we've found the surprising company a fraction of their size that may win out over all of them.
NEW REALITIES
Give a presentation while on the way to work. Take a nap on the way home. Let your roof fuel your car while you sleep. Never again look for a parking spot. Never again pay car insurance. This is the future of transportation rapidly becoming reality. And transportation is only the beginning of this radical shift.
All technologies have an adoption curve. They start as novelties for enthusiasts, before becoming useful enough for the most tech savvy "early adopters" to pay top dollar to have them. Most first versions of technologies die here, too expensive, too hard to use, too buggy, not useful enough to become huge successes. This is all part of the technology adoption curve, and it has critical things to tell us about the future: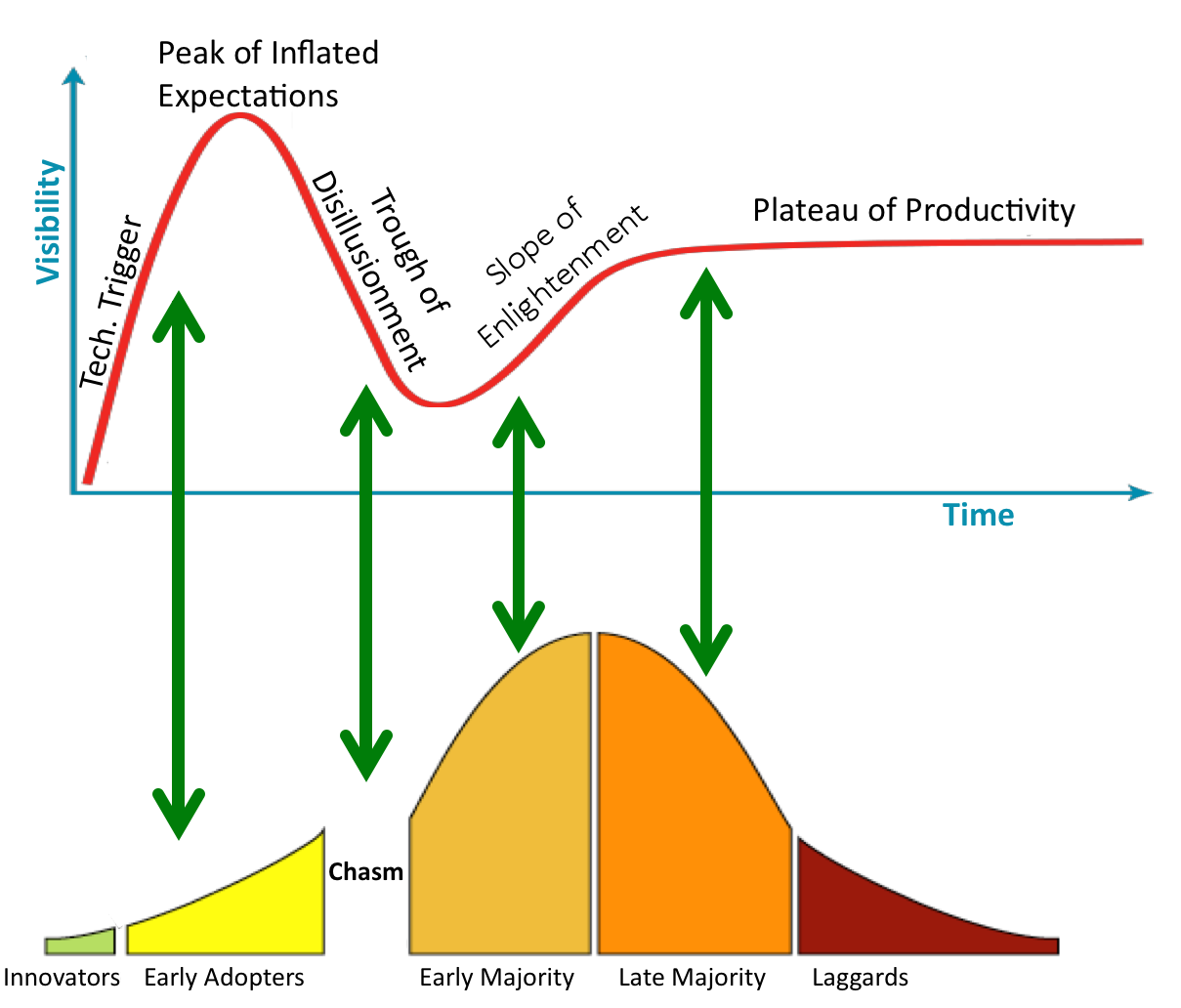 The tiny, two seater golf-cart-like electric cars we remember cringing at over a decade ago are gone. Those over-hyped, early prototypes fell into the "chasm". Now version 2.0 of the future of the automotive industry has spanned the divide into the mainstream. Everything is about to change.
The disruption goes far beyond transportation. A confluence of technologies are making possible what a few years ago was science fiction. The scale of the coming transformation can only be compared to the most revolutionary technologies of the modern era: the combustion engine, the plane, the phone, the computer, the internet.
And the stakes are huge.
THE UNBELIEVABLE STAKES
The entire automotive market is up for grabs, and it doesn't stop there. In the US alone, the total sales of vehicles in 2014 was
$1.1 trillion dollars
(source: thedetroitbureau.com)
. That doesn't include Europe, China, or Japan. Put in perspective:
"New vehicle revenue alone will surpass the value of new single family homes in the U.S. nearly three times."
TrueCar
Already in 2012 the electric vehicle market
alone
exceeded $80 billion and is projected to hit greater than $270 billion by 2019: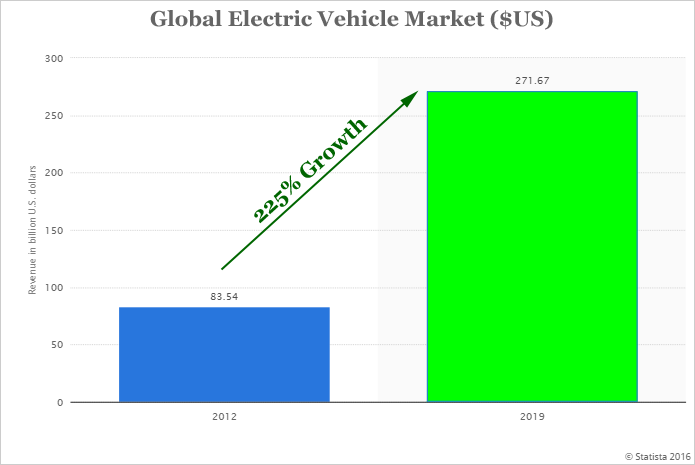 Source: Statista
The biggest and most successful technology companies in the world are pouring resources into this field. And now the biggest and most established car makers are too -- they know that to lose this battle threatens their very existence. To understand the trend, we must understand the players.
And once we know the players and the technologies they are creating, we can find the companies who will truly enrich themselves within this trend.
APPLE'S THRONE
Apple is sitting atop the technology throne, making an almost unfathomable sum from their domination of the devices space.
CML Pro
will graph the yearly
Net Income
of the world's largest companies to show us just how dominant Apple's cash machine is: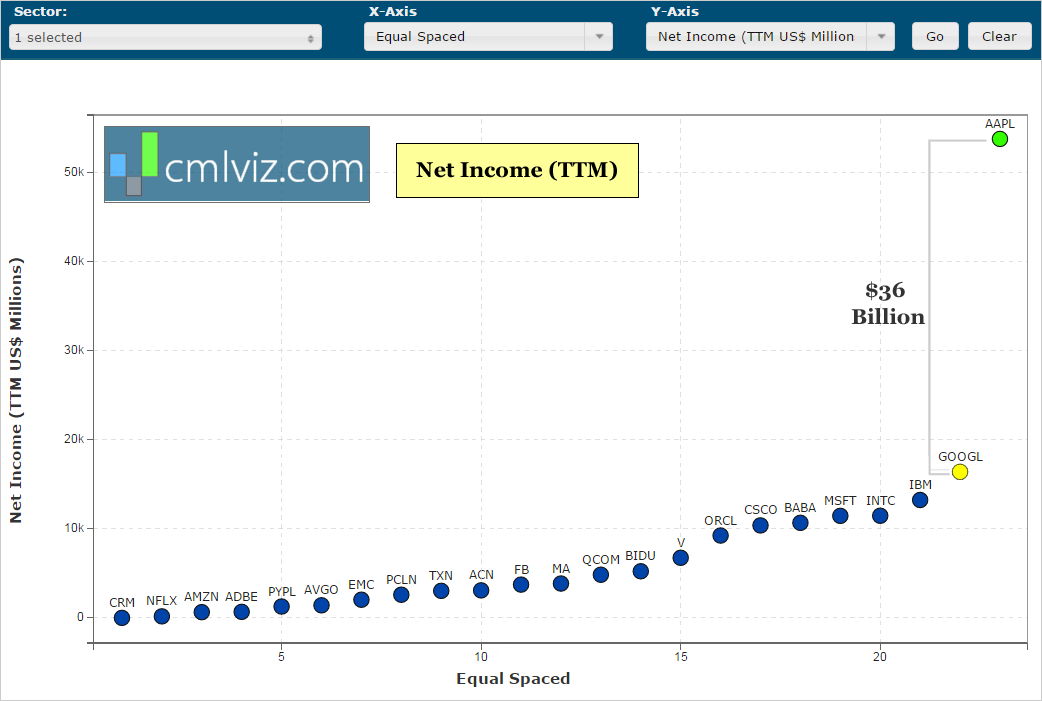 $53 billion in yearly profits - more than twice as much as any other company. More than Google, Microsoft, and Intel put together.
Apple is leveraging these cash flows to innovate in the biggest technological trends of the future. They are injecting massive sums into a spectrum of technologies. Not only are they investing billions, but the rate at which Apple is investing is accelerating.
CML Pro
will show us just how big their technological bet has become: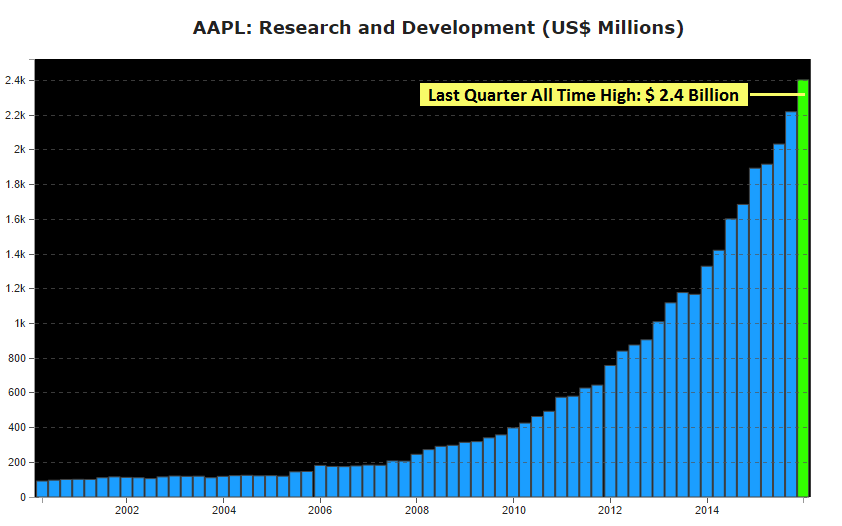 $2.4 billion dollars per quarter
. Annualized, Apple will be investing more into R&D then the entire economic output of 60 different countries.
Apple sees the changing technological landscape as well as any company, and they've responded in decisive fashion.
The Apple Car effort, known as Project Titan, now employs over a thousand engineers, according to multiple sources. They've poached so many leading engineers from so many companies, that firms like battery maker A123 are suing Apple. CNN Reports:
The Massachusetts company claimed that Apple has hired away five high-tech PhD and engineering employees, causing "irreparable harm."
And that's just the beginning. Forbes reports that CEO Tim Cook toured BMWs i3 electric vehicle floor, and CNN tells us that a van filled with sensors has been driving around San Francisco suburbs is leased to Apple.
More still, Apple has over 2100 patents granted since 2010 with the word "car" in them, like this one titled:
System for collecting, analyzing, and transmitting information relevant to transportation networks
Patent: US8799461 B2
As the new era in automotive history heats up, Apple is fighting to ensure they are at the forefront. You can be sure that any Apple car will have the iPhone and Apple Watch as the digital control hubs of their ever expanding Apple ecosystem.
Despite Apple's huge push, there's a different company we discovered even better position for this transformative change.
GOOGLE GOES AUTONOMOUS
Google grasped the future of the industry early on, beginning their self-driving efforts in 2009. The team has ramped up to 270 engineers, and CNBC reports another 40 job postings for its Autonomous Vehicle project.
The Google self-driving cars have clocked more than 1.1 million miles since 2009 on 9 different prototype vehicles they've built, as well as in their modified Lexus SUVs.
But this is what everyone already knows about Google car project. The real news is much deeper. That's because Google's cars aren't just self-driving, they're self-learning.
- roadandtrack.com
Here we see the Google car learning from the behavior of trick-or-treaters wearing costumes that could obscure the fact that a person is hidden within.
The implications are so enormous that entire genres of literature are dedicated to understanding the impact this will have on the future of our economy. This is the beginning of a runaway accelerating trend that Google is at the heart of.
And still there is a different company that stands to win out over even Google in this revolutionary change.
TESLA POWERS AHEAD
Tesla has been absolutely pioneering in the field of electric vehicles, brilliantly defining its brand through releasing an elite sports car as their introduction to the world.
This was an ingenious demonstration of the company's technical and marketing savvy. Then it went further, demonstrating with the Model S and X that the company can credibly scale up to be a huge player in the global auto industry:
Tesla's success goes far beyond its high performance electric power and control systems. Tesla has also simultaneously pioneered in industrial fabrication techniques and autonomous driving capabilities. Their "gigafactory" has the potential to not only serve Tesla's growing demand for Lithium Ion batteries, but also to be a major source for the entire electric car and off-the-grid power industries: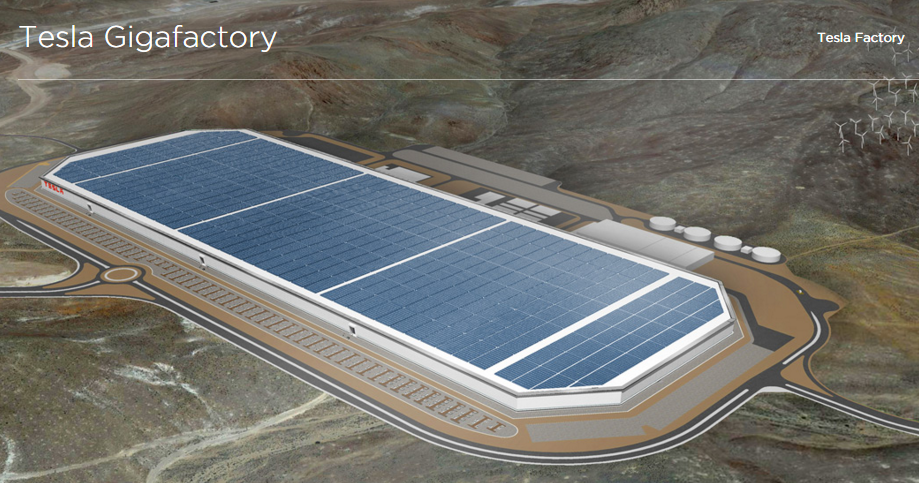 Tesla is also a leader in the critical self-driving segment, having already released "auto pilot" features for its Model S. Further, it is making advances in the critical machine learning technology trend, making use of sensor data from its entire Model S fleet.
"We're going to end up with complete autonomy, and I think we will have complete autonomy in approximately two years."
Elon Musk via Fortune Magazine
All told, Tesla is making major advances in electric vehicle technology, power storage, advanced fabrication, autonomous driving, and machine learning. If pre-orders of the coming Model 3 are strong, Tesla's valuation could rocket upward, and for good reason.
But it isn't even Tesla that we see as reaping the biggest rewards from this massive technological trend.
THE REAL WINNER
Most surprising of all is that there is a mid-sized technology company based in the US and trading on the NASDAQ that is positioned to be the biggest winner out of all of these companies. They could well make a huge portion of the profits in an industry forecasted to hit $270 billion annually by 2020. This company is one of our few "Top Picks" for 2016. To find out which company we think will be the true winner in the massive electric vehicle and autonomous driving trend,
join us at CML Pro
and get the full research dossier.
WHY THIS MATTERS
Clean energy and machine learning are huge trends that will change much of how we live. While our research pieces provide in-depth coverage of who is likely to dominate this theme, this is only one of CML Pro's precious 'Top Picks.' To find the 'next Apple' or 'next Google' we have to get ahead of the curve. This is what CML Pro does.
Our research sits side-by-side with Goldman Sachs, Morgan Stanley and the rest on professional terminals, but we are the anti-institution and break the information advantage the top .1% have.
Each company in our 'Top Picks' is
the single winner
in an exploding thematic shift like artificial intelligence, Internet of Things, drones, biotech and more. In fact, here are just two of the trends that will radically affect the future that we are ahead of: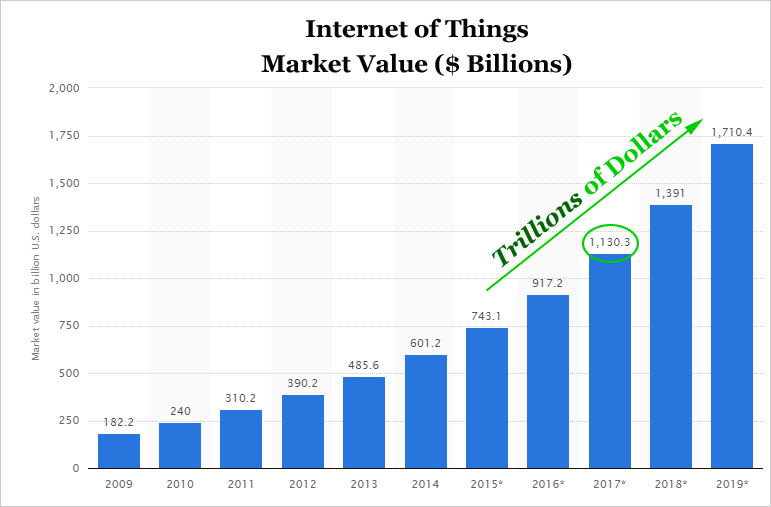 The Internet of Things (IoT) market will be measured in
trillions
of dollars as of next year. CML Pro has named the
top two companies
that will benefit. That's only one of the trends we've found. Here's a look at virtual and augmented reality's future: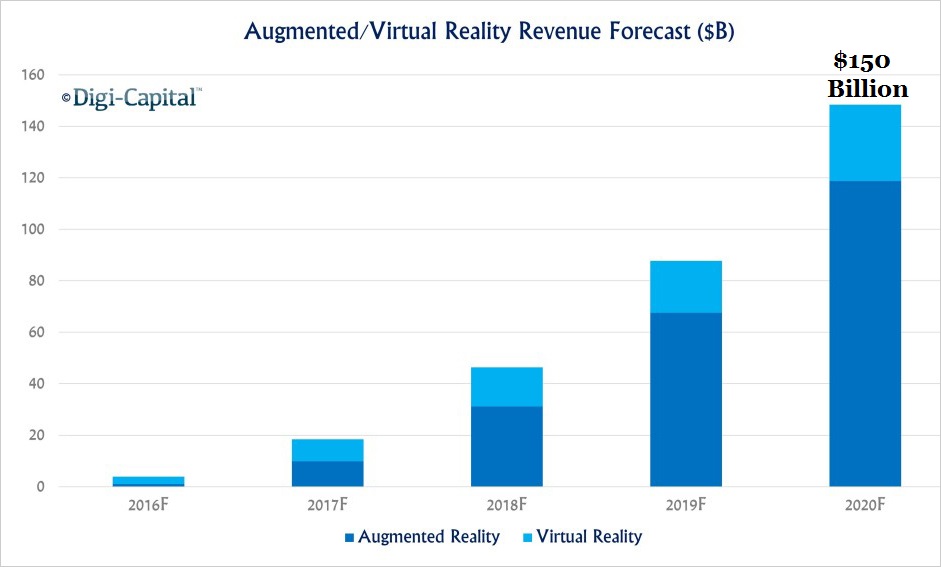 Market correction or not, recession or not, the growth in this area is a near certainty, even if projections come down, this is happening. CML Pro has named
the single best
virtual reality stock to benefit from this theme.
These are just two of the themes we have identified and this is just one of the fantastic reports CML Pro members get along with all the visual tools, the precious few
thematic top picks for 2016
, research dossiers and alerts. For a limited time we are offering CML Pro at a 90% discount for $10/mo. with a lifetime guaranteed rate.
Join Us: Get the most advanced premium research delivered to your inbox along with access to visual tools and data that until now has only been made available to the top 1%.
Thanks for reading, friends.