Surprise: 'China's Apple' Can't Compete With The Real Thing
PREFACE
Apple Inc. (NASDAQ:AAPL) has received a number of scares from China, starting with the iPhone trademark handed to a Chinese leather goods company. Then in late April China shut down Apple's online book and movie services under the guise of protecting the communist government's ability to regulate content. But, the most recent scare was much more tangible -- China banned certain version of the iPhone 6 from being sold in Beijing citing strong similarity to an existing Chinese phone.
But all of those risks, up until now, took a back seat to the real threat -- Chinese phone maker Xiaomi had overtaken Apple as the top seller in China and was crowned "the Apple of China" just last year. Friends, that reality has come crashing down and reminds us that there is one, and only one, Apple.
STORY
In early 2015, Xiaomi was held as a massive player in the making ready to take Apple's throne. The company made "cheap, stylish handsets" and they were selling fast, earning strong reviews and taking market share from Apple Inc. (NASDAQ:AAPL). Executives at the firm had openly disclosed and begun to execute plans to compete globally with Apple and Alphabet Inc. (NASDAQ:GOOGL) with the roll out of the ever loved phrase, its own "ecosystem."
That ecosystem meant music, apps and Internet-of-Things products. All of this news came on the heels of capital raise that valued the firm at $45 billion (
Fortune
).
Calls that Apple was dead came often and early, even aside from the legal battles with the Chinese government. Xiaomi was the largest private company in the world and was hailed as the Apple killer. But then reality happened.
REALITY STRIKES: HERE COMES APPLE
Xiaomi moved from the low priced phone market to the upper end, and it failed spectacularly. The company projected 100 million smartphone sales for 2015 and hit 71 million. Further, growth absolutely plummeted, well faster than the broader smartphone market and certainly faster than Apple's iPhone. Here's a great chart from IDC via Fortune:
WHAT HAPPENED?
It's simple, trying to be Apple Inc. (NASDAQ:AAPL) and successfully doing it appear to be two very different tasks.
"
Quality problems may be contributing to the steep drop-off. Some Mi phone users have been lamenting publicly about cracked screens and static from earphone slots.
And Xiaomi's newest flagship phone, the Mi 5, has attracted complaints since its release in March, with buyers reporting that new handsets often reached a scorching 120 degrees F.
Clark, the Internet consultant, recently surveyed phone owners in China.
Only 37% of Xiaomi owners said they would buy another Xiaomi phone, while 74% of Apple users said they would get another iPhone.
"
Source: Fortune
For anyone that was willing to listen, Apple CEO Tim Cook has been pounding the table about how Apple iPhone owners have the strongest brand loyalty of any product on the market, and that it isn't even close. Further, he noted time and again that Android switchers, those phone owners switching from an Alphabet Inc. (NASDAQ:GOOGL) Android phone to an Apple iPhone, had reached peak levels.
Tim Cook further extolled that the slow down for Apple in China was a macroeconomic hiccup, and that the firm's brand had never been stronger and that growth was still to be had. It runs out, he was right. Even the home grown Chinese phone maker unicorn could not hold up to the standards that Apple brought to China, and that means there is still one premium brand, no matter what reports we get from the mainstream media, that China is tiring of Apple. It is not.
WHY THIS MATTERS
There's so much going on with Apple it's almost impossible to cover in one report. At CML we identify the revolutionary thematic transformations that are coming and then the companies that will benefit most from them to find the "next Apple" or the "next Google." Our research sits side-by-side with Goldman Sachs, Morgan Stanley and the rest on professional terminals, but we are the anti-institution. Our purpose is to break the information monopoly held by the top .1%.
Each company in our 'Top Picks' is the single winner in an exploding thematic shift like artificial intelligence, Internet of Things, drones, biotech and more. In fact, here is just one of the trends that will radically affect the future that we are ahead of: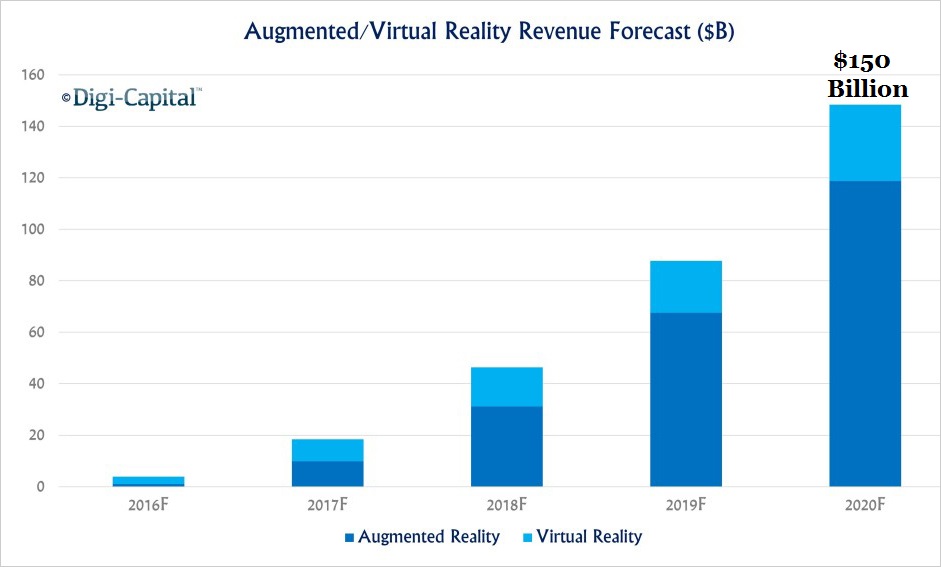 Virtual reality is one of the fundamental shifts coming in the very near future that will change how we live, work, and play. This is a technology whose consumer base looks increasingly like all of humanity. This is the opportunity so many investors say they welcome – that say they search for. The opportunity to find the "Next Apple," or the "next Google." Friends, it's coming right now, and it lies in the depths of technology's core. It's not artificial intelligence, it's artificial super intelligence and there is one company that will rule all of it.
This just one of the themes we have identified and this is just one of the fantastic reports CML Pro members get along with all the visual tools, the precious few
thematic top picks for 2016
, research dossiers and alerts. For a limited time we are offering CML Pro at a 90% discount for $10/mo. with a lifetime guaranteed rate.
Join Us: Get the most advanced premium research delivered to your inbox along with access to visual tools and data that until now has only been made available to the top 1%.