Apple Medical Device May be the Next Big Thing
Apple Inc. Has a New Product
Date Published:
2016-08-09

BREAKING
Apple Inc. stock had been dragged through the mud until its most recent earnings release. But even with that pop, the question has time and again arisen whether the iPhone maker has a new product up its sleeve to help boost sales. It turns out, the answer may be yes, the answer may be a medical device and the answer may be 'the next big thing.'

STORY
Yahoo Finance! broke a story today that sites a Taiwanese newspaper. The story is simple, it appears that Apple is getting ready to launch new a product, and it's not a new watch.



"

The new product will "accurately collect users' personal daily life including heart rate, pulse, blood sugar changes and other information."

It was said that technical director Jay Blahnik and Apple's health-focused development team have been working on the mysterious new product for more than two years.

"

Source: Apple Insider


The excitement surrounds the fact that this new product focuses on 3D Touch technology. The report further notes that major suppliers are now in the know and preparing for production, including Taiwan Semiconductor Manufacturing Co., Foxconn, TPK, Zhen Ding Technology, and more.

The Apple Watch has itself built out an array of health related functionality powered by outside develop apps. Further, On July 19th, 2016, CML Pro broke the story "Apple Goes After Enormous Medical Technology Market," in where we note that Apple Inc. (NASDAQ:AAPL) officially stepped into the Health Care Technology realm by partnering with GlaxoSmithKline plc (NYSE:GSK).

The partnership surrounded the iPhone's ResearchKit and an attempt to make clinical trials faster, easier and less more cost effective. We noted in that dossier that:



"

If the GlaxoSmithKline goes well, Apple's ResearchKit will instantly become a viable, if not preferred, apparatus for clinical trials, which are often so cumbersome and costly, that small biotechnology firms have to partner with larger ones and give up a part of their ownership stake just to get the capital to move forward.

"

Source: Apple Insider


While Apple Inc. (NASDAQ:AAPL) tends to be (overly) secretive about its innovation, let us not make the mistake of equating quiet with silence. A new medical device surrounded by technology could very well be the "next big thing.' We note that the introduction of this new product has been rumored to be pegged on the same date as the release of the Apple iPhone 7 -- the special ten year anniversary iPhone.

The author is long shares of Apple Inc.
WHY THIS MATTERS
The seismic disruption that will come with improved medical technology and artificial intelligence will be fantastical. It's identifying trends like this that allows us to find the 'next Apple' or the 'next Google.' This is what CML Pro does. Our research sits side-by-side with Goldman Sachs, Morgan Stanley and the rest on professional terminals, but we are the anti-institution and break the information advantage the top .1% have.
Each company in our 'Top Picks' is the single winner in an exploding thematic shift like artificial intelligence, Internet of Things, drones, biotech and more. In fact, here are just two of the trends that will radically affect the future that we are ahead of: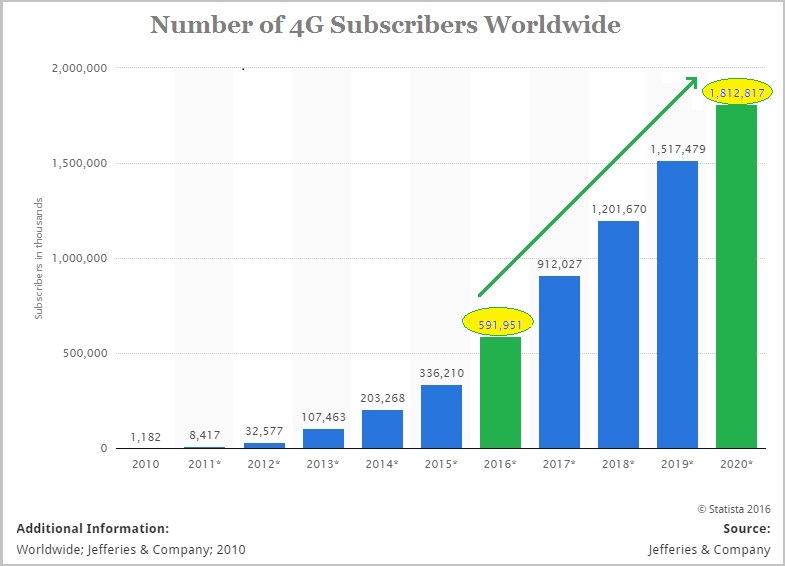 That chart plots the growth in 4G usages worldwide and how it will grow from 330 million people today to nearly 2 billion in five years. This is the lifeblood fueling every IoT and mobile device on the planet and CML Pro has named the single winner that will power this transformation. Then there's cyber security: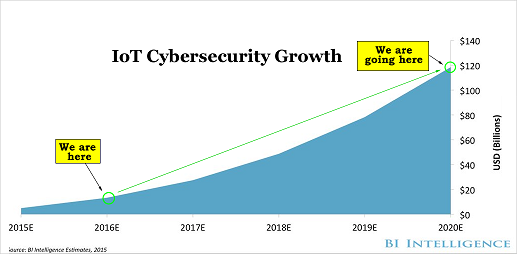 Market correction or not, recession or not, the growth in this area is a near certainty, even if projections come down, this is happening. CML Pro has named
the single best
cyber security stock to benefit from this theme.
These are just two of the themes we have identified and this is just one of the fantastic reports CML Pro members get along with all the visual tools, the precious few
thematic top picks for 2016
, research dossiers and alerts. For a limited time we are offering CML Pro at a 90% discount for $10/mo. with a lifetime guaranteed rate.
Join Us: Get the most advanced premium research delivered to your inbox along with access to visual tools and data that until now has only been made available to the top 1%.